Maui
Dallin's parents are amazing. They watched our kids for an entire week so Dallin and I could go to Maui. His sisters helped too, and we were so grateful. It was our first time away since Benton was just over a year old. It was awesome! I mean this was our view each morning, beautiful!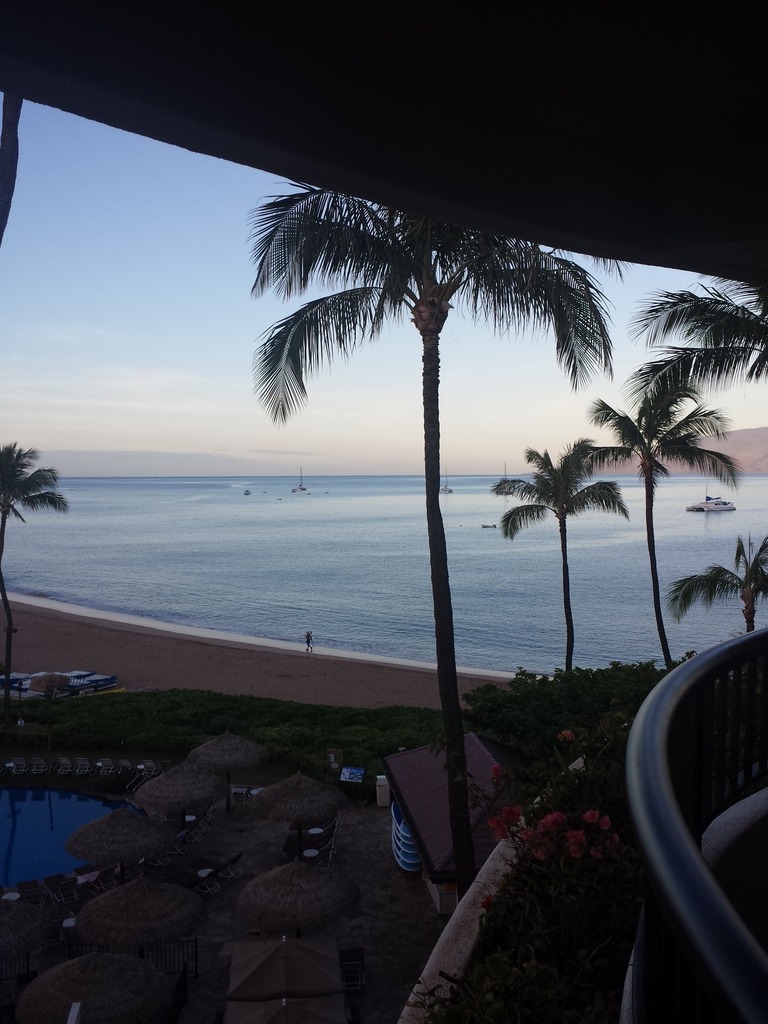 We arrived in the evening on Wednesday, but since it was 4 hours earlier there it felt much later! So after a long day of traveling we headed straight to bed. We were both looking forward to sleeping in as late as we wanted. There were no kids there to wake us up! So what time did we wake up? Six am every morning. It was actually really great because we got to see the sunrise each morning and get an early start to our day. I was completely out each night by 9:30 and Dallin shortly after so we were getting great sleep. Those of you who have kids know how awesome that is :)
Our first morning we decided to go on a hike that included 4 waterfalls. We drove along the road to Hana to get there. It was an amazing hike that had you start by hiking through bamboo.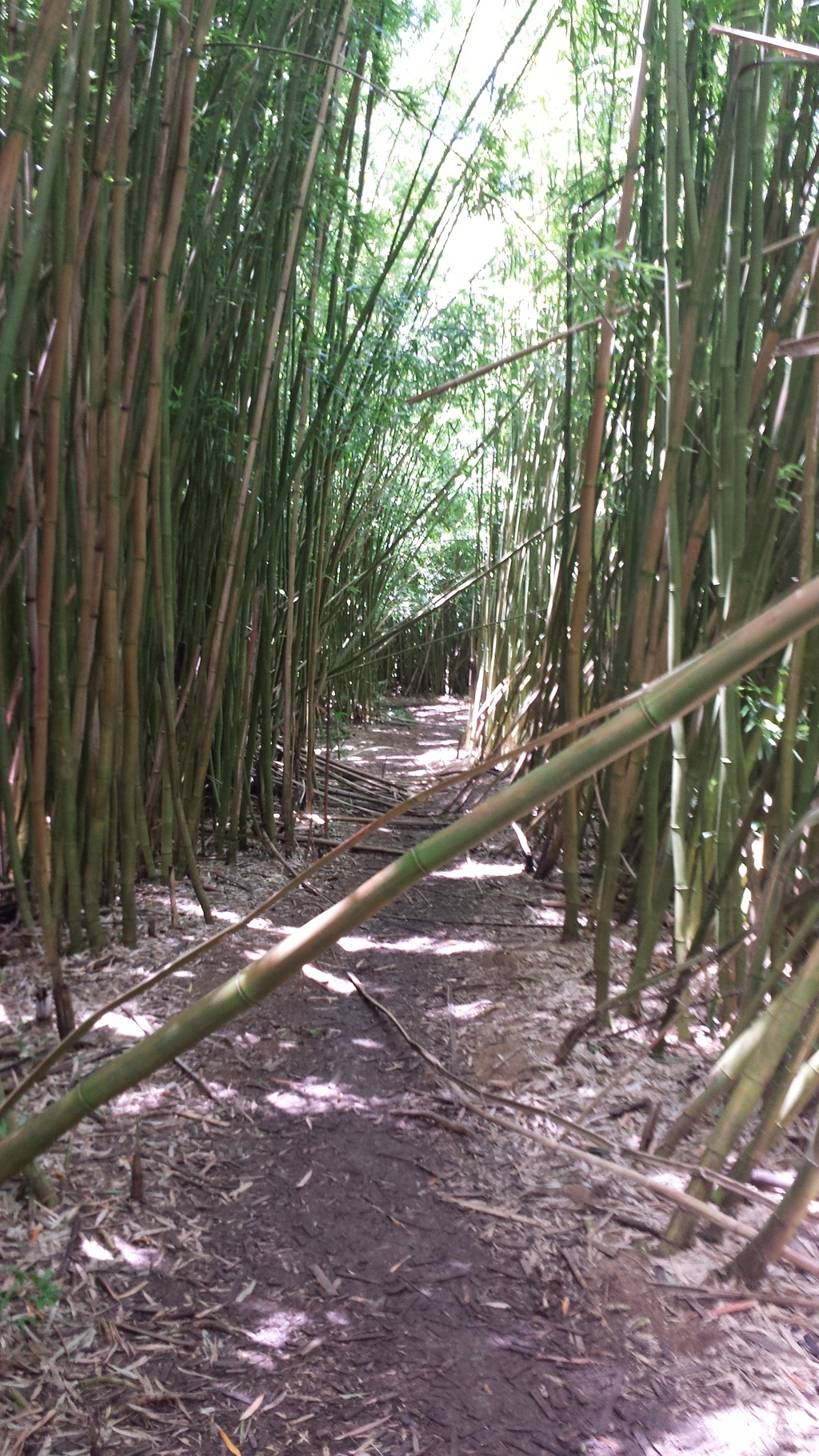 Shortly after beginning we saw our first waterfall, it ended up being man made so it didn't count as one of the 4, so we got a bonus one!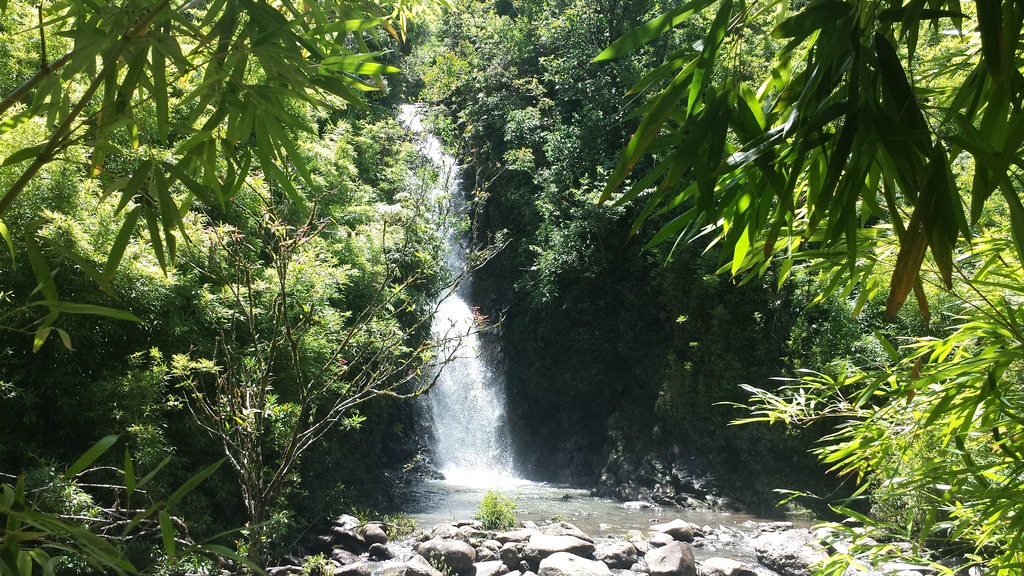 This was the first official little waterfall with a lovely pool of water. We swam in it and it was heavenly.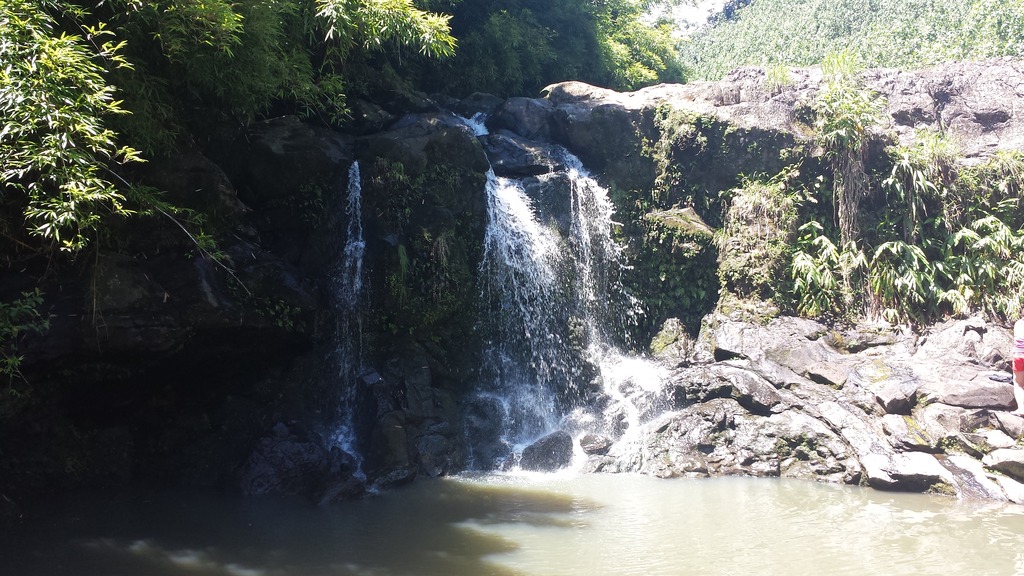 After this we climbed up the side, did lots of boulder hopping and found the next waterfall. We had to climb up a slippery rock using a rope and a little make shift wooden ladder along the side of the 2nd waterfall.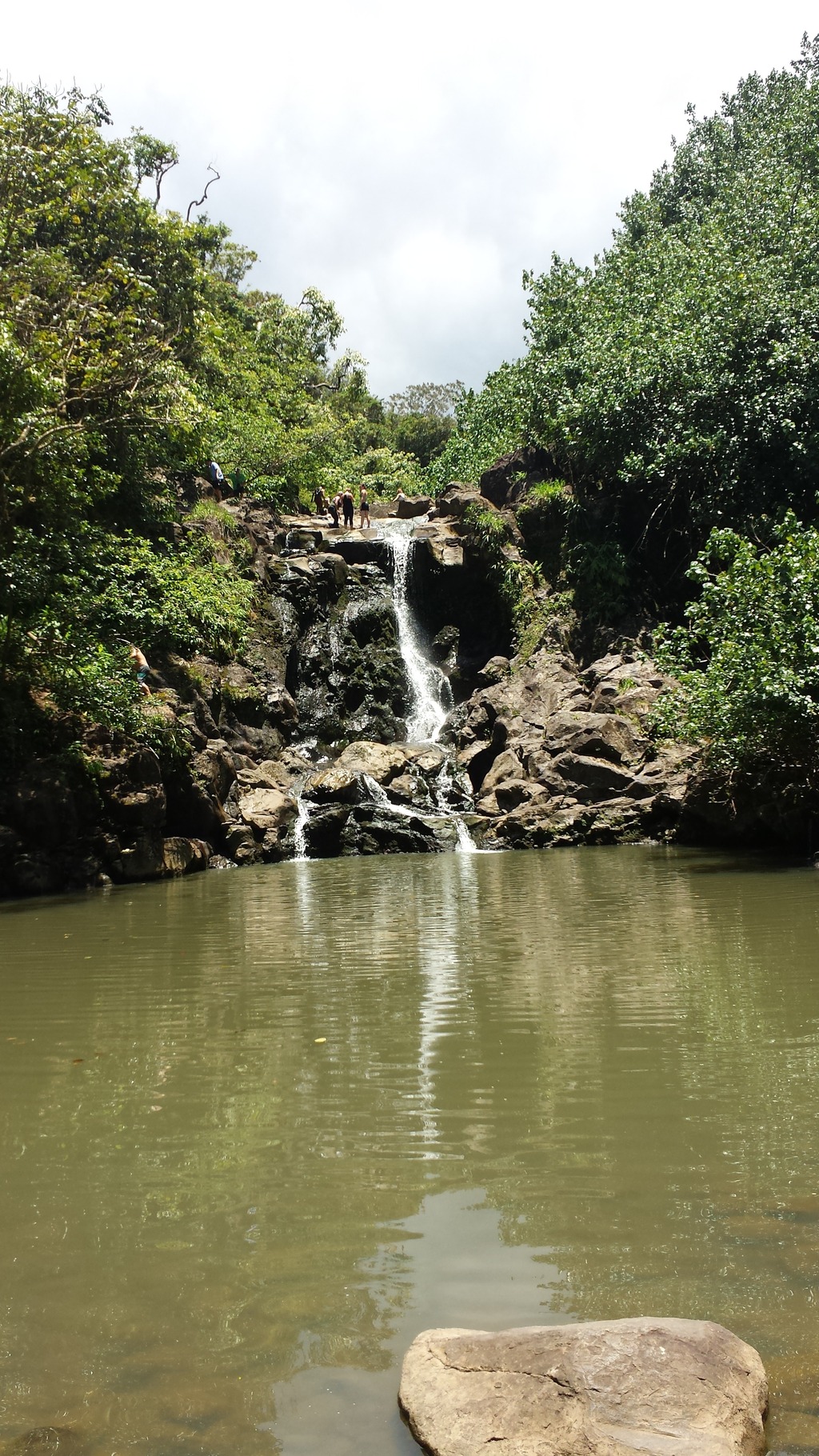 Lots of people stop at this 2nd waterfall not only because of the climb, but because you have to swim in the water about 100 yards to get the the third waterfall. On our way to the third one we meet a couple, the wife had fallen and thought she broke her leg. She seemed to be doing alright, but there was no way she was going to be able to make it back out on the path. After we found that there was really nothing we could do we continued on while they waited for help to come (a few boys had already headed back to get help).
Before the swim we had to leave our phones, for obvious reasons, so there are no more pictures. The swim was easy and refreshing. You had to scale the waterfall to get to the 4th and final waterfall. After some more boulder hopping we made it to the end. A 200 foot beautiful waterfall greeted us with a large pool of water to swim in. Dallin cliff jumped from about 20 feet up. He really likes to do that sort of thing... I wonder how many places he will find to jump off of this summer.
On our way back down we passed the couple again and heard the medevac helicopter coming. We also ran into firefighters coming up the trail to get to her. It was great to see that she was able to get the help she needed.
The hike took about 3 hours and we loved it. It was the perfect way to start our vacation. I'm so glad we both enjoy doing so much of the same things. Dallin is my partner in adventure, and I love it!