The Road to Hana
We took one whole day to drive the road to Hana. On the side of the island that we stayed on it is very dry with little foliage, while the other side is very lush. The road to Hana has many, many waterfalls and beautiful beaches. The road is very narrow and windy. The speed limit is 25 for good reason! There were many times when it was one lane so you really had to pay attention to the cars coming the other way. Honestly, it was the worst road I've ever driven, I got car sick while I was driving! But luckily it had so many beautiful places to stop. I'm sure there was something to see about every other mile.
We picked a few of the places that we'd really like to see and made sure we went there. We saw a few waterfalls and beautiful parks during the first couple hours. This one was called the Three Bears.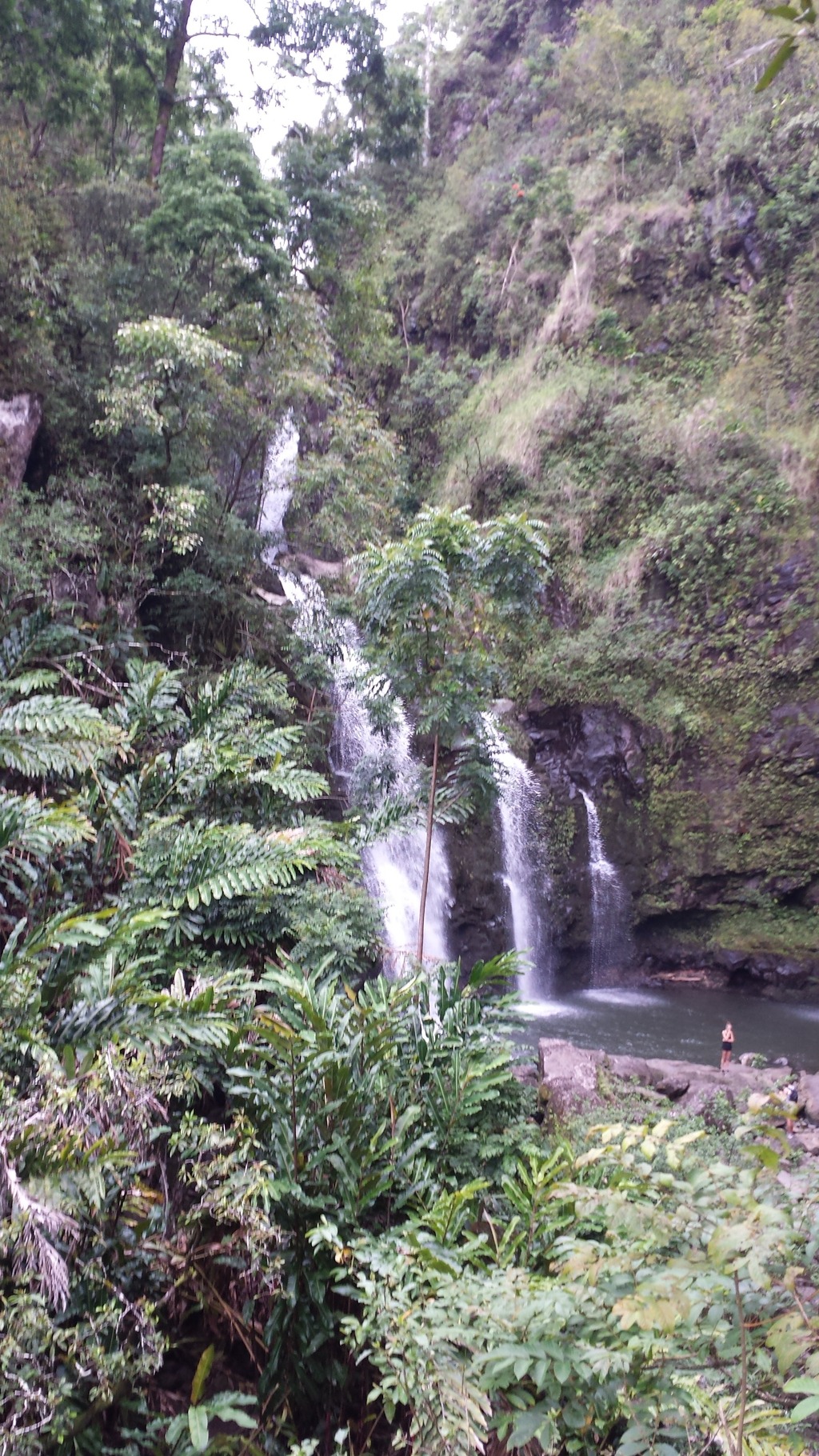 We continued on to see the black sand beach. While walking to the beach we saw a few girls jumping off these rocks. You can't tell but it was really high!

This beach was amazing. It is made up of tiny little black pebbles. The turquoise water rolling in on top of the black pebbles was so beautiful. I wish I could have captured it. Also the sound of the waves moving the pebbles was lovely. If you are in Maui, I would highly recommend taking the extra time to drive out here, we've never seen anything like it.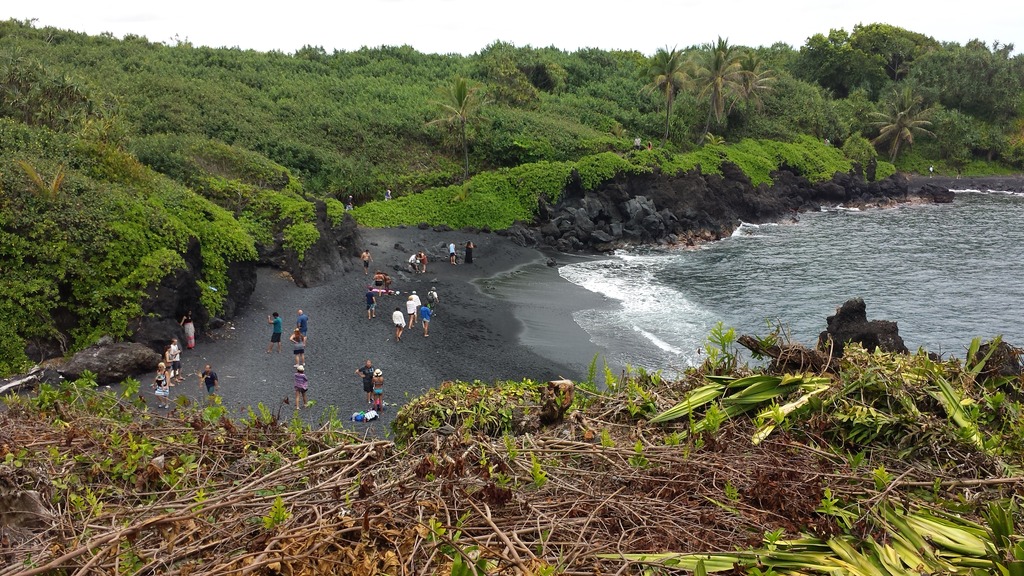 We continued on to see the red sand beach, which was also impressive. The red sand is created by the rich iron soil. I think these two beaches were my favorite part of the day. I loved seeing two places that were so completely different from anything else I'd ever seen.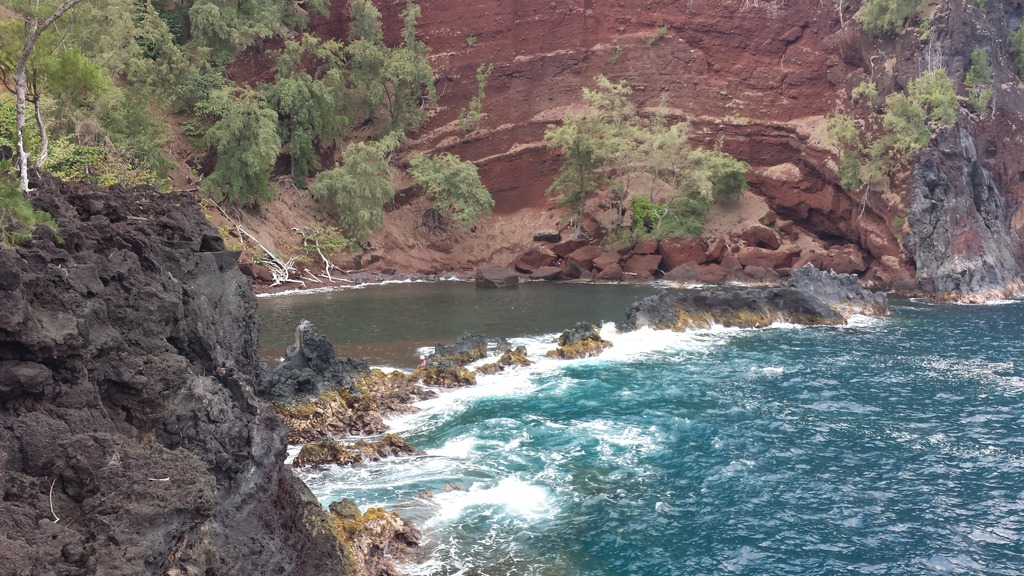 This lovely beach is just on the other side of the red sand beach. You walk past this beautiful view while hiking over to it.

The guidebook suggests that you should turn around and drive back the way you came, rather than continue the rest of the way around the island. We decided to go ahead and drive it anyway. The road was, well, dirt and one lane. We pulled over so many times so that two cars could drive very slowly past each other. It was crazy! We drove out of the lush, beautiful forest into this desert! The contrast was shocking.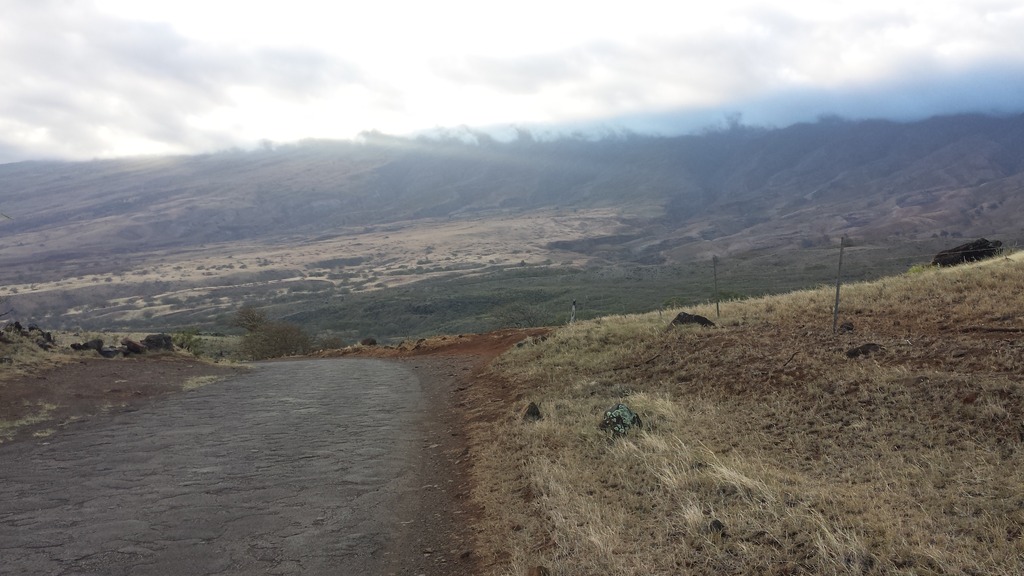 We stopped for a little billy goat family crossing the road. That was really fun to see.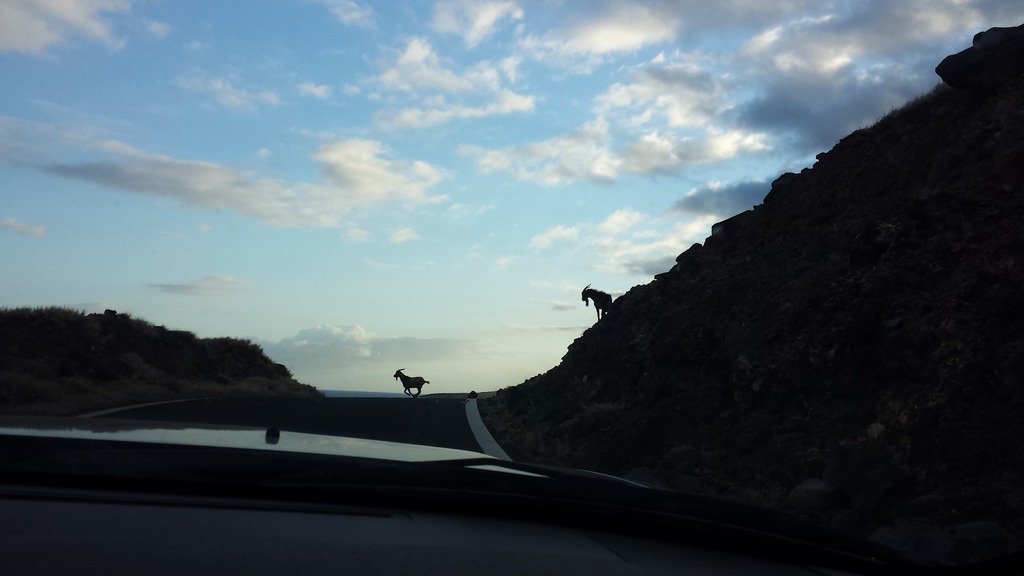 Overall the road to Hana was impressive. There were so many places to see. We drove for about 9 hours to get all the way around, including stops, but most of it was driving! If we were to go to Maui again, we would stay on this side of the island for three days, and the rest on the other side. We loved all the places we stopped but know that there were so many more to be seen.
This wraps up our week in Maui. It was so great to spend time just the two of us. We both really love to be outdoors and do adventurous things. Our kids are so fun to bring with us, and we are looking forward to all the things we can do with them. But it was really great to have the chance to do some things that would just not be possible to do with little kids. Like the 4 waterfall hike, and this road to Hana drive. We loved spending time together, and were really excited to get back to our cute little kids. It's time to take them out for some fun!