The Cabin
Up by Scolfield Lake in Fairview Canyon Dallin's family has a great cabin. His grandparents bought it years ago and spent many summers there. Now that his grandparents have passed away, all the siblings (Dallin's mom and her brothers) share it. I've heard about this cabin for the past 7 years, but this was my first time actually going up to see it. We were able to spend two nights there, which we really loved.
The kids spent hours exploring inside and outside the day we arrived. Here they got to watch a little show before bed, and they looked so cute all three of them together!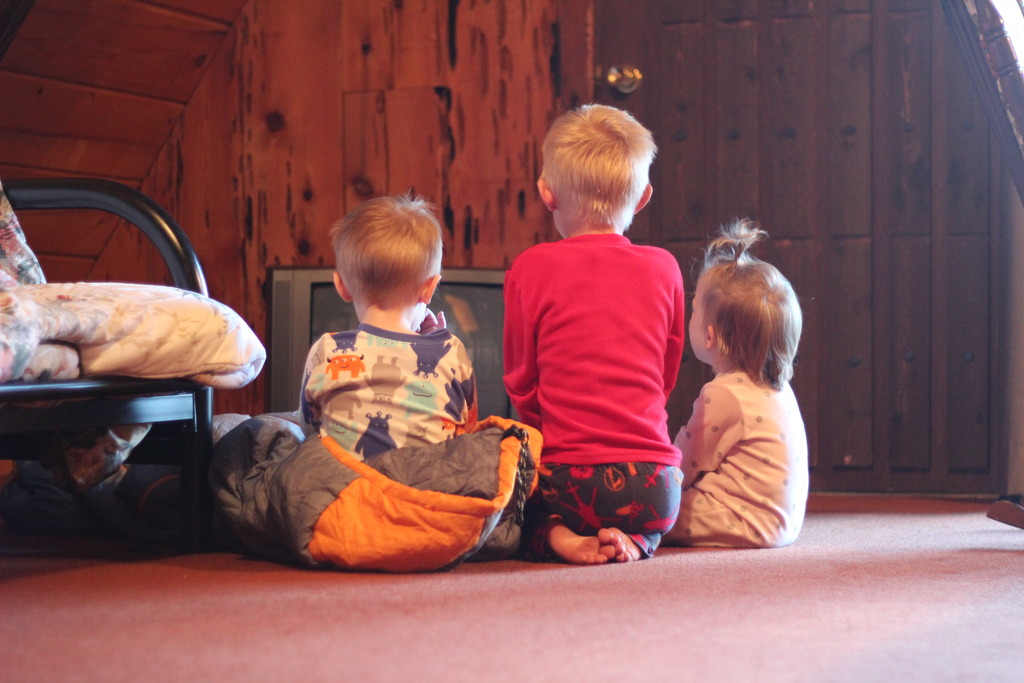 We spent the next morning outside playing horseshoes, swinging, going on hikes and seeing deer, swinging on even taller swings, and of course running around. The perfect summer activities for kids right?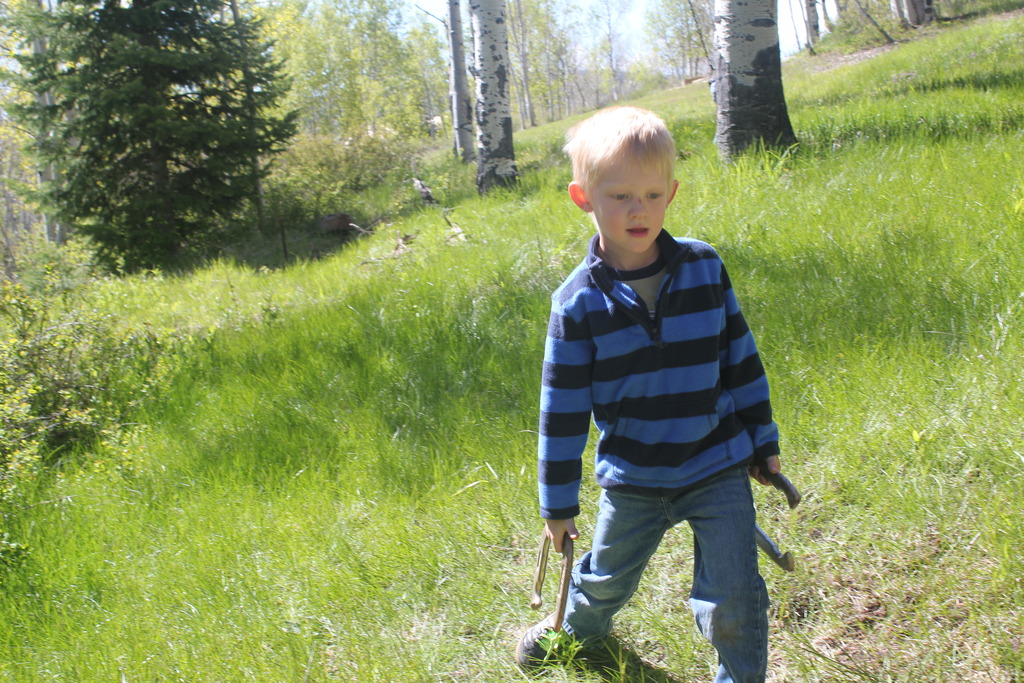 Adalyn loved being outside. The hillside was a little difficult for her to walk around on, but she sure loved trying!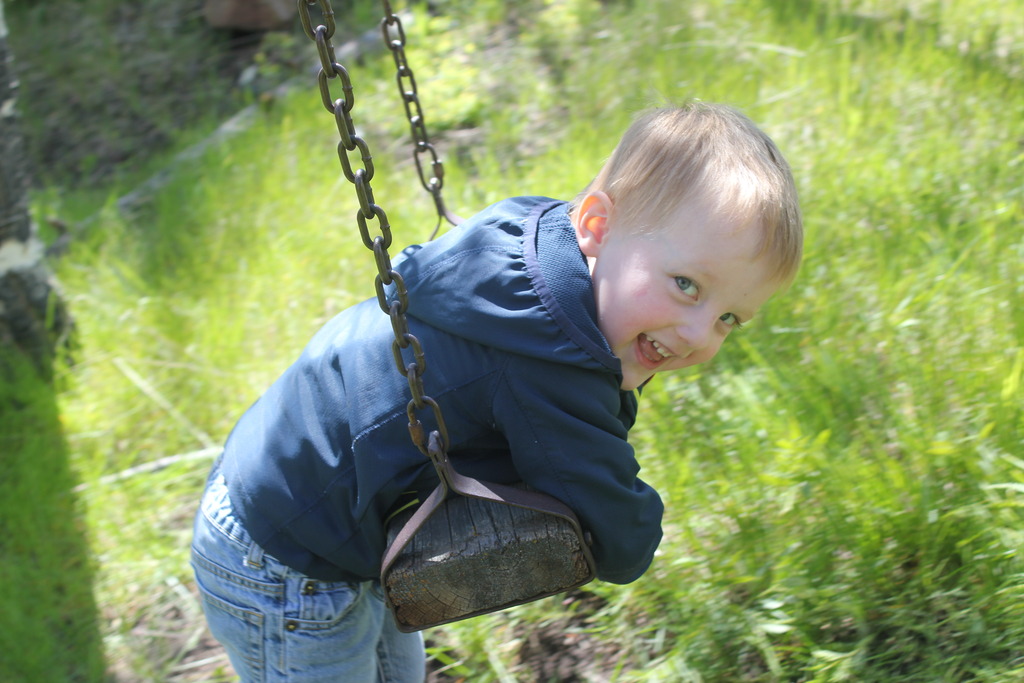 Dallin's great great great grandpa Andrew Christian Nielson was a stone mason who worked on the Manti Temple. He was nicknamed Mormon Preacher because he served so many missions and helped convert so many people. He carved this limestone and it was above a window of his original home for many years. The family now owns two of them, one is placed here at the cabin and the other is down at the farm.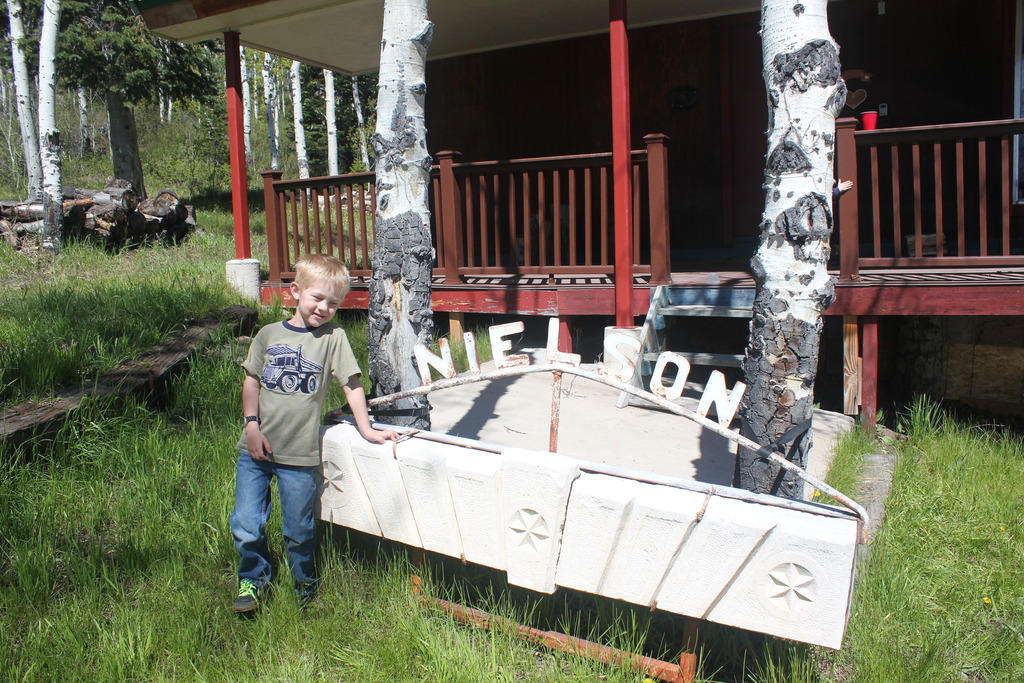 That afternoon Dallin's parents and sister Analee with her family came up to have dinner and play. The kids did even more exploring and lots of playing. Uncle Shaun taught Benton how to knock over a dead tree, and he loved it! He kept trying to find more to knock down.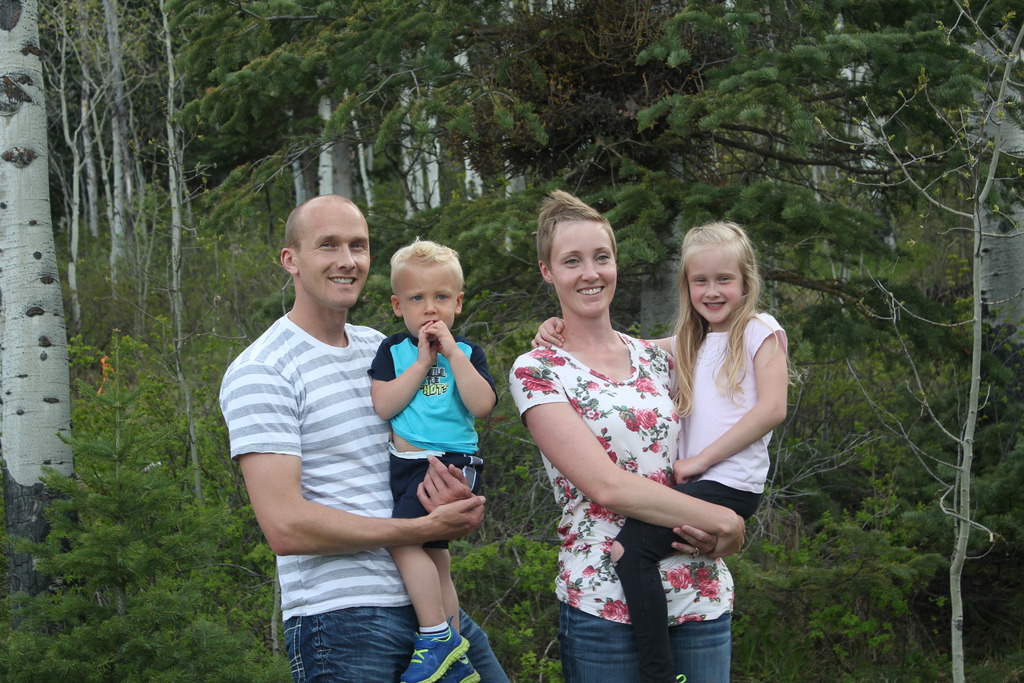 Later that night after they all went back home Dallin's youngest brother Blake and his wife Hilary came up and spent the night. We stayed up late playing cards and talking. They are having their first baby in October so it was fun to talk about baby stuff.
The cabin was a great place to spend a few nights, and I think we are all looking forward to the next time we get to visit!