Baby's First Haircut
Today we went to my Salon to see all the ladies I work with and to show them cute Benton. While we were there Julie gave Benton his first Haircut!
Don't worry we only trimmed the back so it didn't look like he had a mullet :)
However his hair is getting so long that it doesn't want to stay in his faux-hawk style... guess it is time to get some baby hair products to make it stay!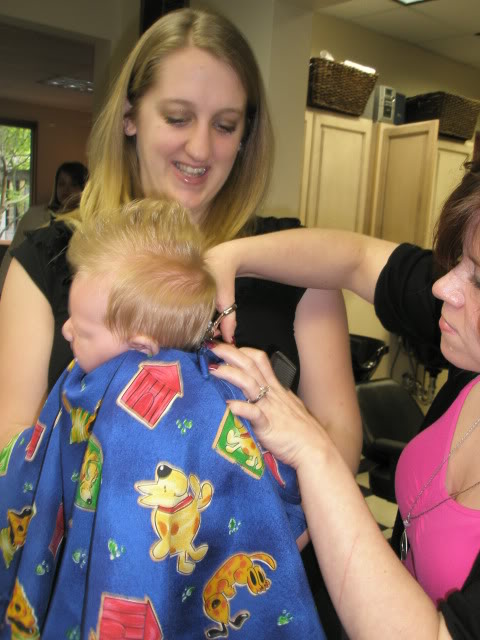 Can you believe he got his first haircut before he is even a month old?!