Does he like it?
Dallin decided to try out our front carrier today to see if Benton would like it. Well he did not like facing Dallin but as soon as he turned him around to face the front he was content. He wants to see the world!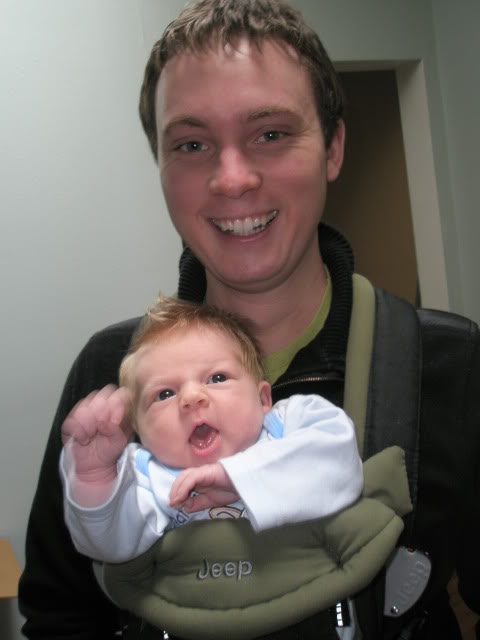 Then he started making lots of faces! Luckily we had the camera ready and caught a few of them. I can tell already that this kid will always keep us entertained!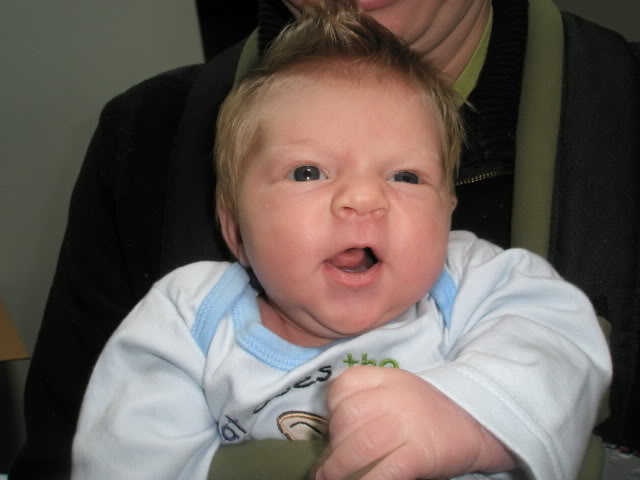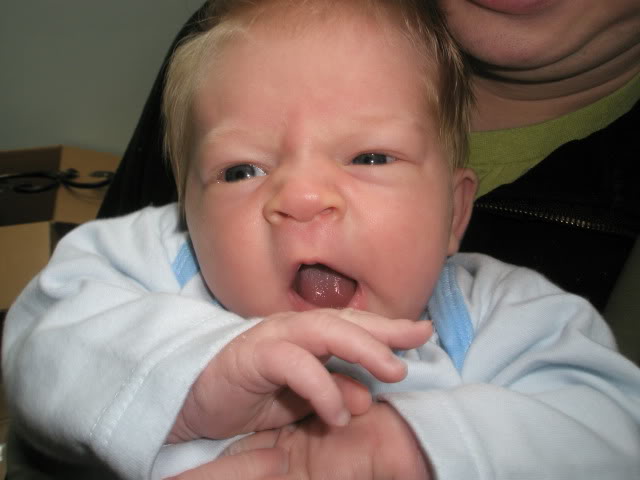 A little cross eyed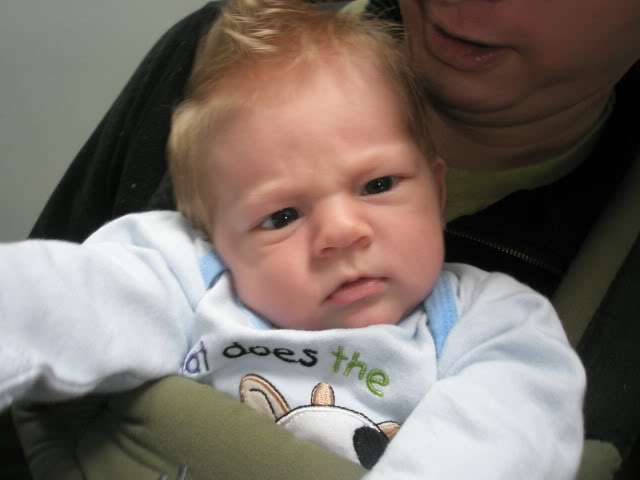 Chubby Cheeks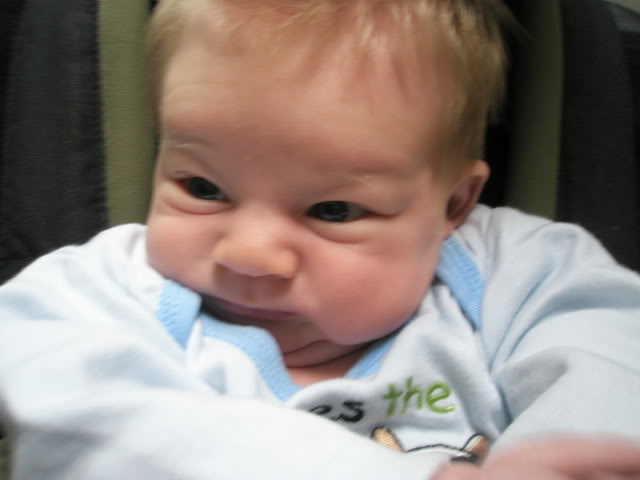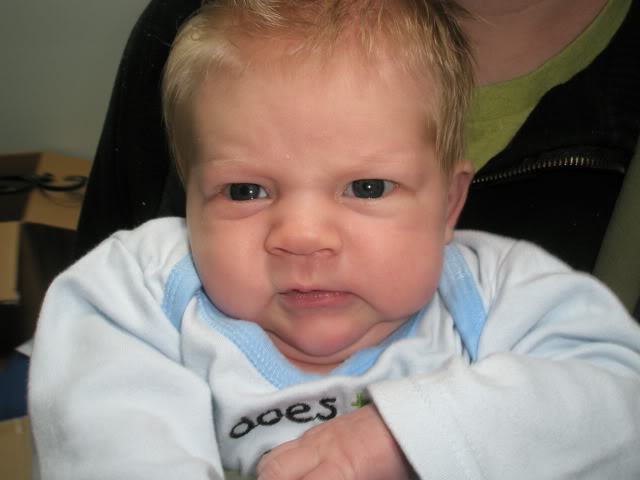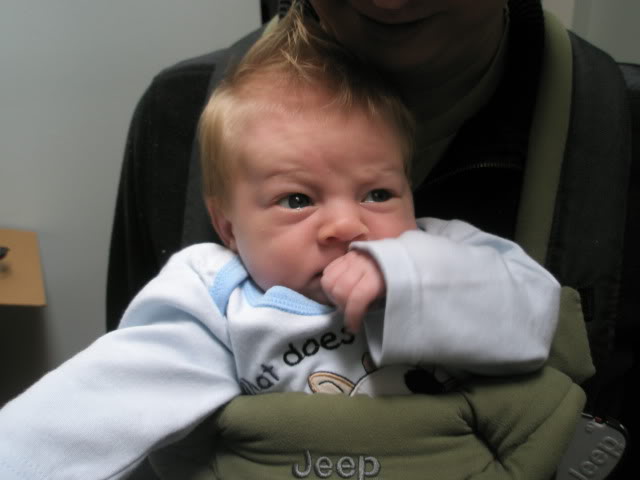 And here is a cute one from earlier today... I think he looks so much older than just 2 weeks. What happened?!