Terms of Endearment
Something has happened...
Ever since Benton arrived I have noticed that I have no control over the names that I call him
Sometimes I even surprise myself
Of course I have called him the usual Baby, Cutie, Sweetness, ect
But then, out of the blue pops out of my mouth things like Cuticus (really?)
And when he toots, tooticus
I have walked in on Dallin calling him cutie cuterson...
I don't know what has happened to us, but we can't be held responsible. I just wonder what we will come up with next
Here is a cute one of the little man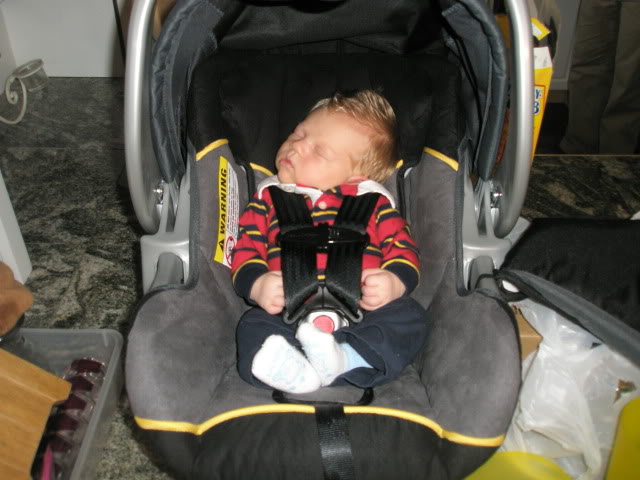 Doesn't he look adorable in that little chaps outfit? I love it! Oh and p.s. he has almost outgrown the Newborn size clothes... he lasted longer than I thought he would!