Sharks
Benton is 3 weeks old!
I can't believe how fast the time has gone and how fast he is growing!
Grandma Wheeler bought this cute shark nighty & we decided to try it on tonight, good thing we did because it fits perfect! He should have a few weeks in it... hopefully because it is my favorite! I couldn't stop taking pictures, so here some of them.
Enjoy :)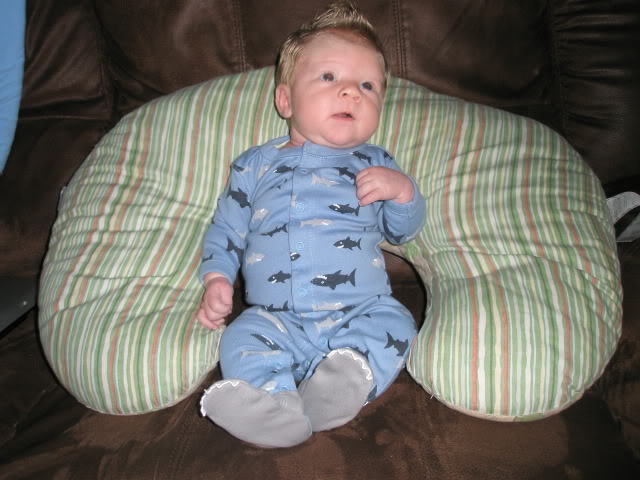 You hold that head up high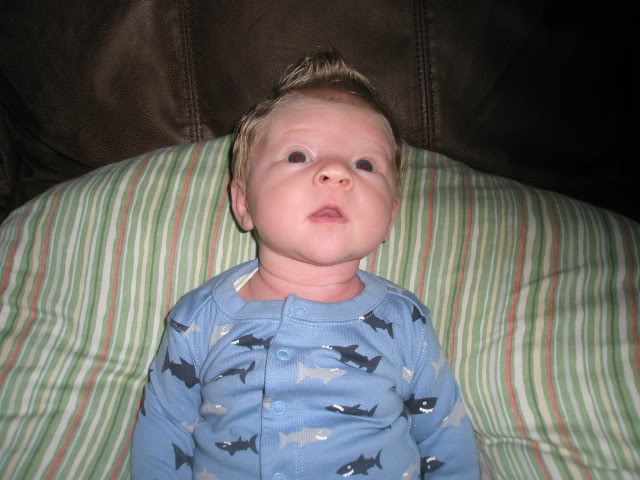 Just so cute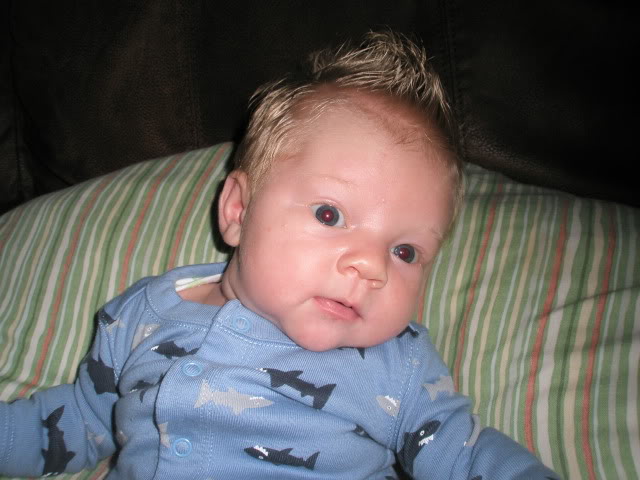 Funny face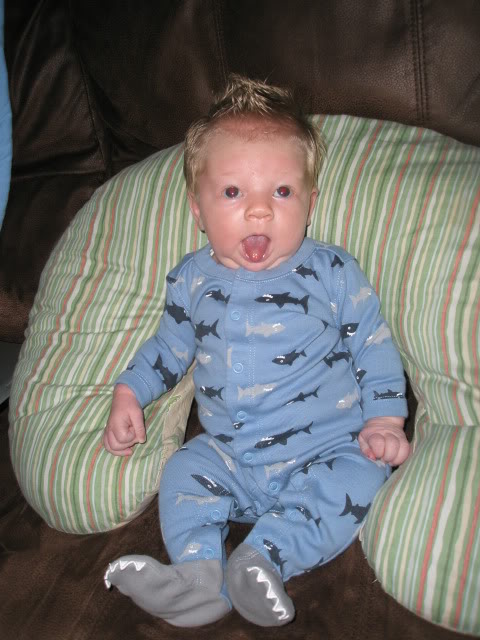 Looking so grown up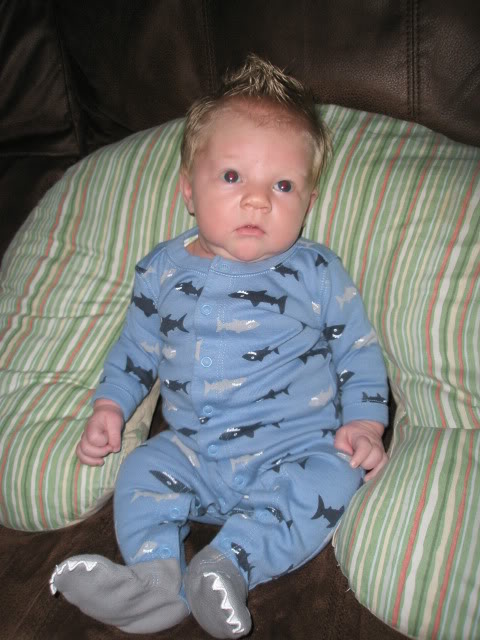 Shark Feet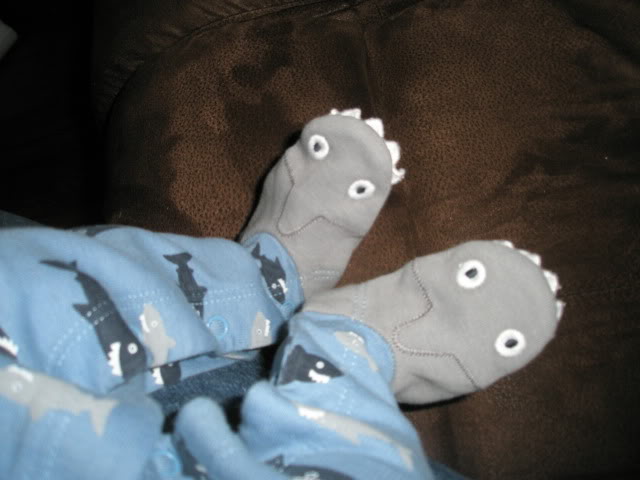 And another cute one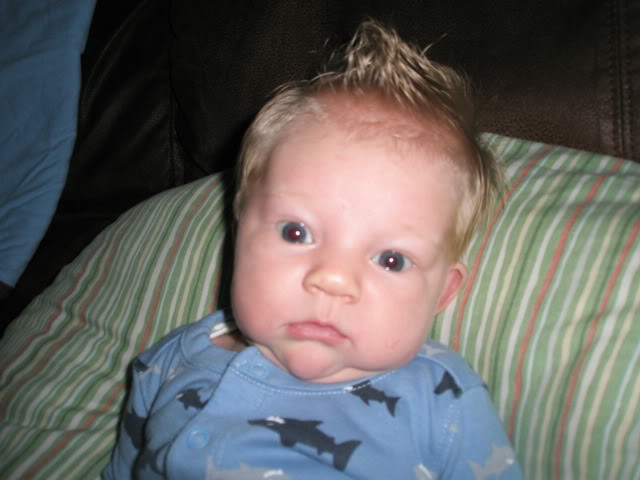 Mommy and Benton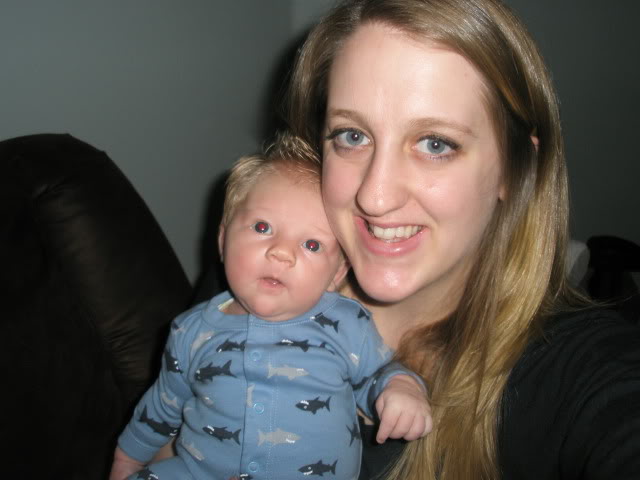 I sure love this little guy