sick
I have gotten used to posting something almost everyday (because Benton does something cute everyday and I have to share it) and so it has been weird to go 3 days without posting! Why haven't I posted you ask? No, not because Benton hasn't been doing cute things but because I am sick :(
I finally went to the Doctor's office today and found out that I have strep throat. Luckily the baby is fine and we REALLY hope he doesn't get sick too.
But even though this has been no fun I can't complain because of how great everything else has been.
Yesterday the baby did this a lot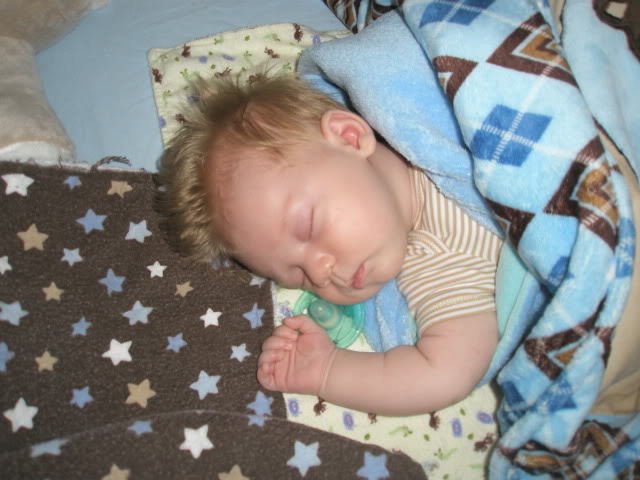 And today Dallin worked from home so I could sleep a lot too
But it doesn't end there...
Dallin got me the movie Avatar for my birthday so we watched that yesterday, and that makes any day 10 times better
And today, a zoku showed up on my door step
My awesome Mother-in-law sent it to me for my birthday! I can't wait to make the best popsicles ever! The best part is that you freeze the container for 24 hours and it only takes 7-8 minutes for your liquid to freeze once you add it! As soon as I am feeling better I will be testing this baby out!
Thank you Dallin and baby for being SO great.