First Cupcake
On Saturday for Benton's party we had some family and friends come over for lunch and cupcakes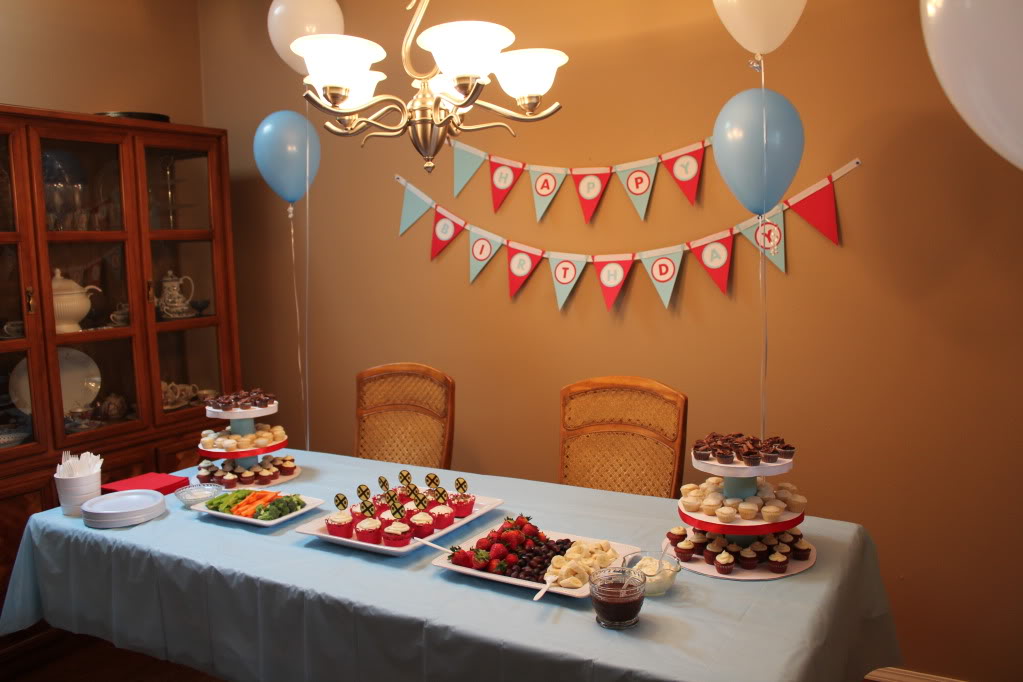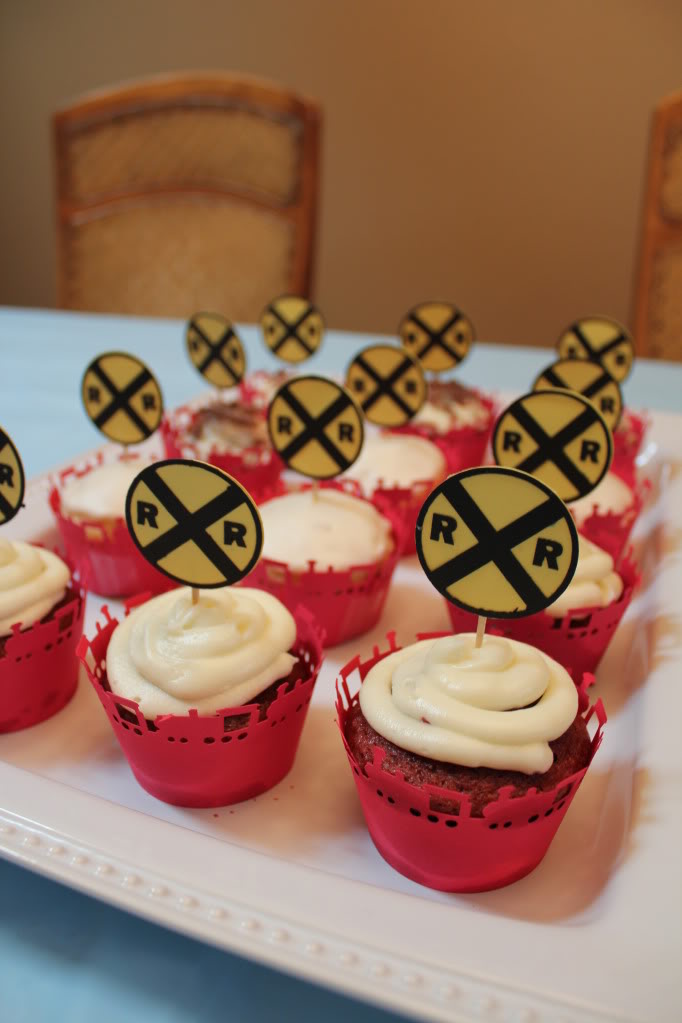 I made Asian bbq chicken and rice, Benton loved it! I was impressed with how much he ate. We also had lots of fruit and veggies in hopes to cancel out all the cupcakes.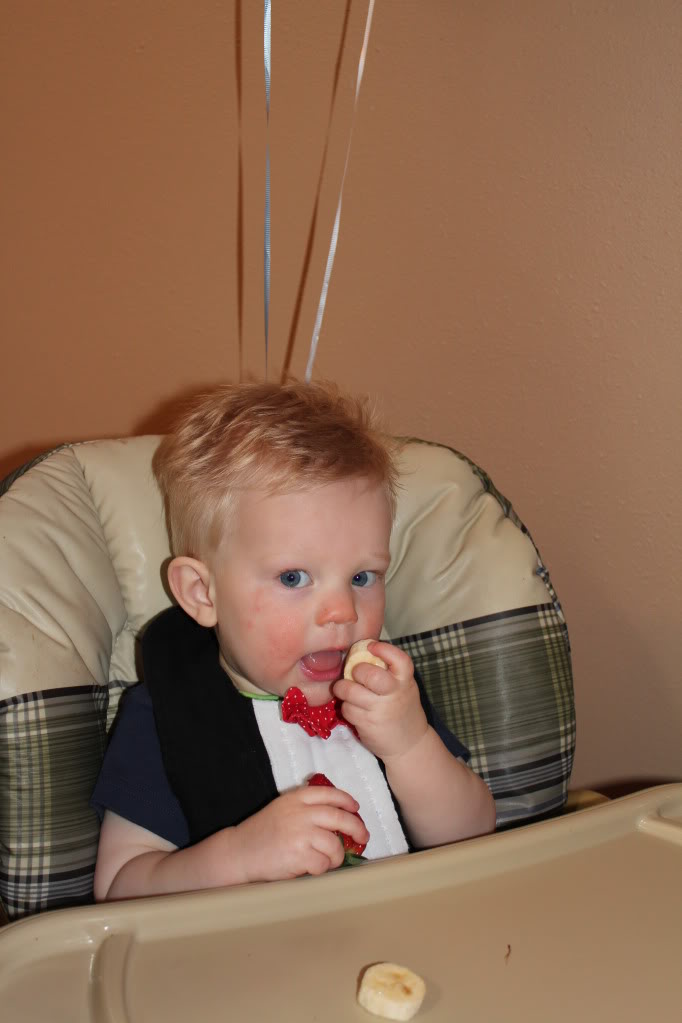 Benton saw me making the cupcakes the day before and had wanted one ever since. He didn't waste anytime as soon as one touched his high chair. He instantly picked the chocolate off the top, then licked all the frosting off his fingers and finally picked up the whole thing to eat it. He loved it!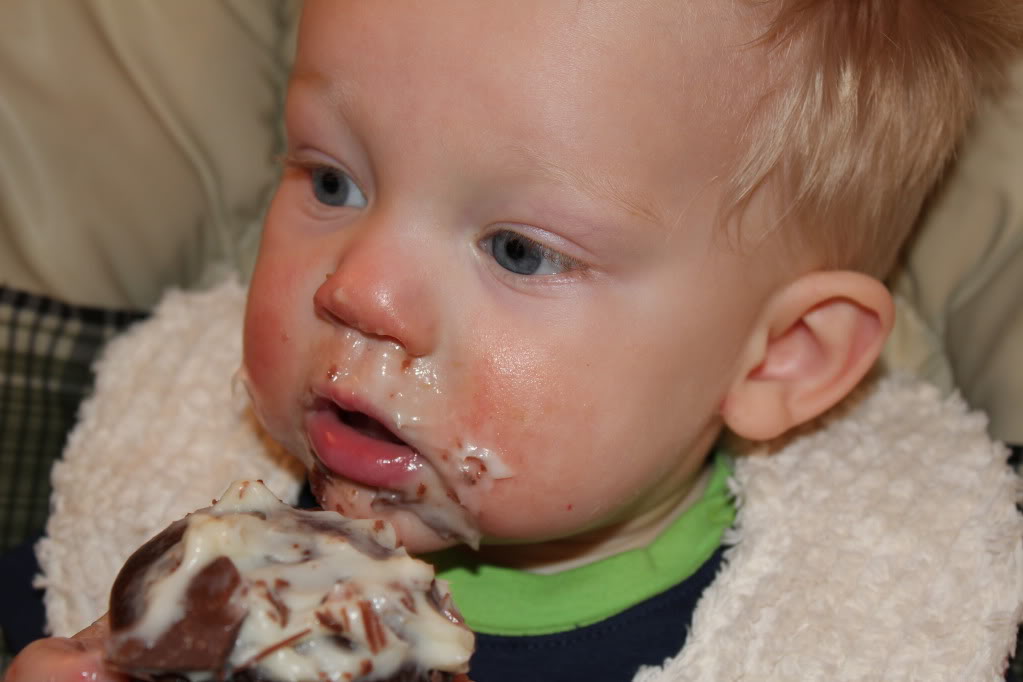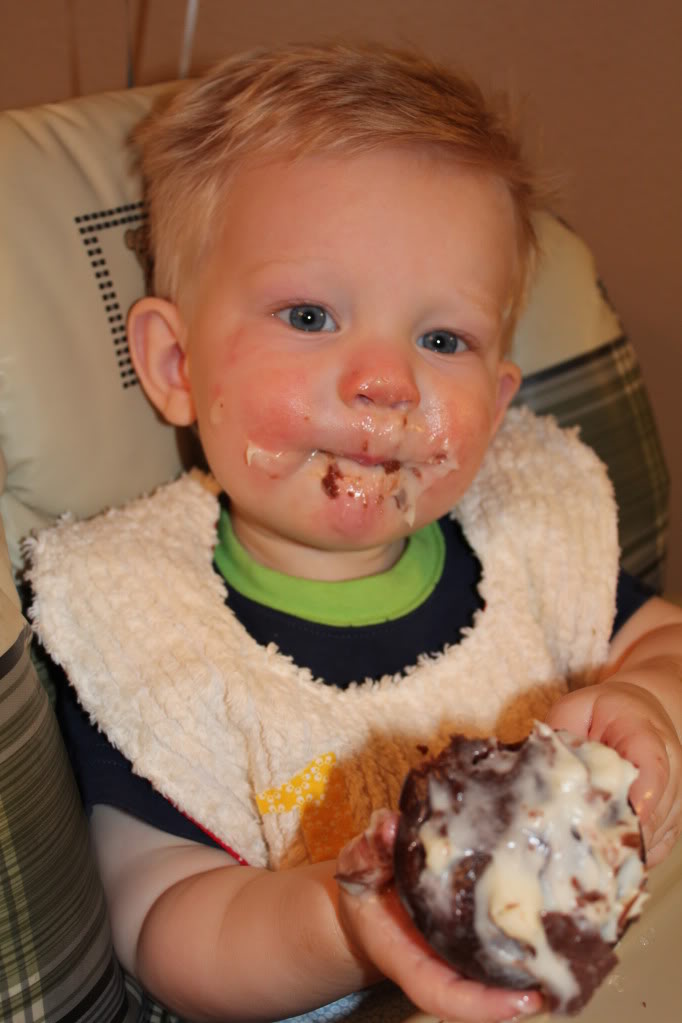 He likes to share (how long do you think that will last?)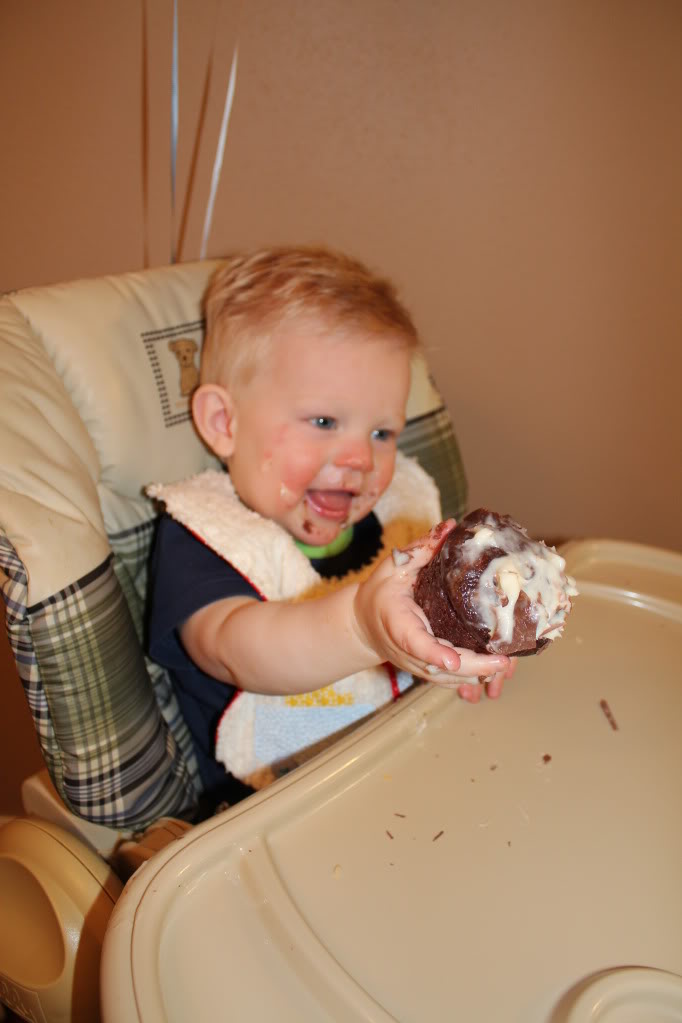 Everyone that came to the party was so generous with gifts, he got a lot! And he wanted to play with everything.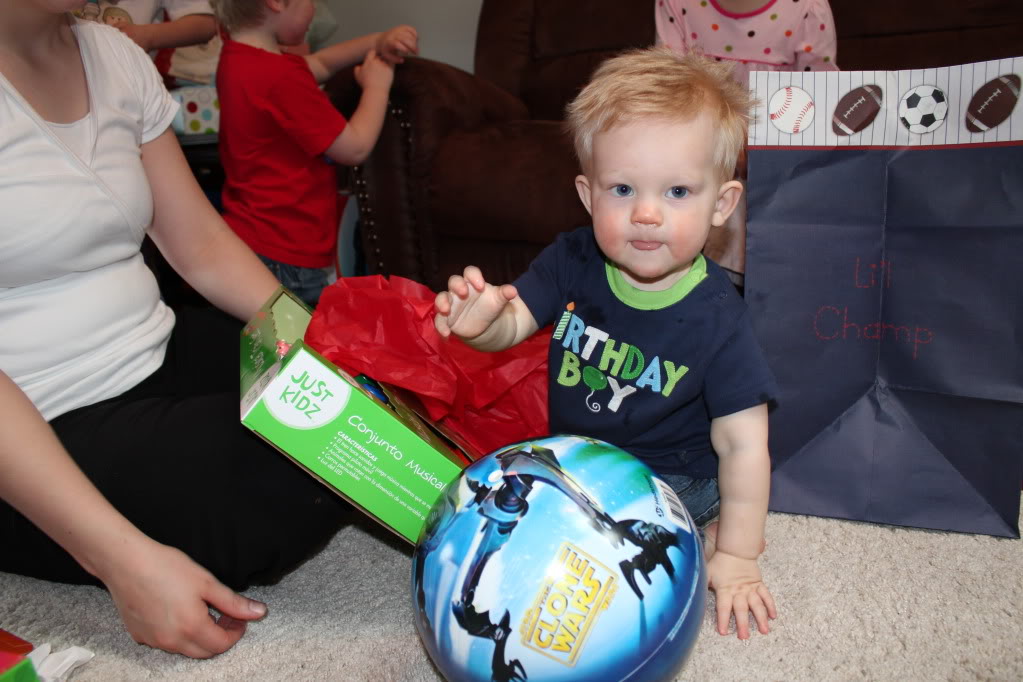 Even the tags on clothes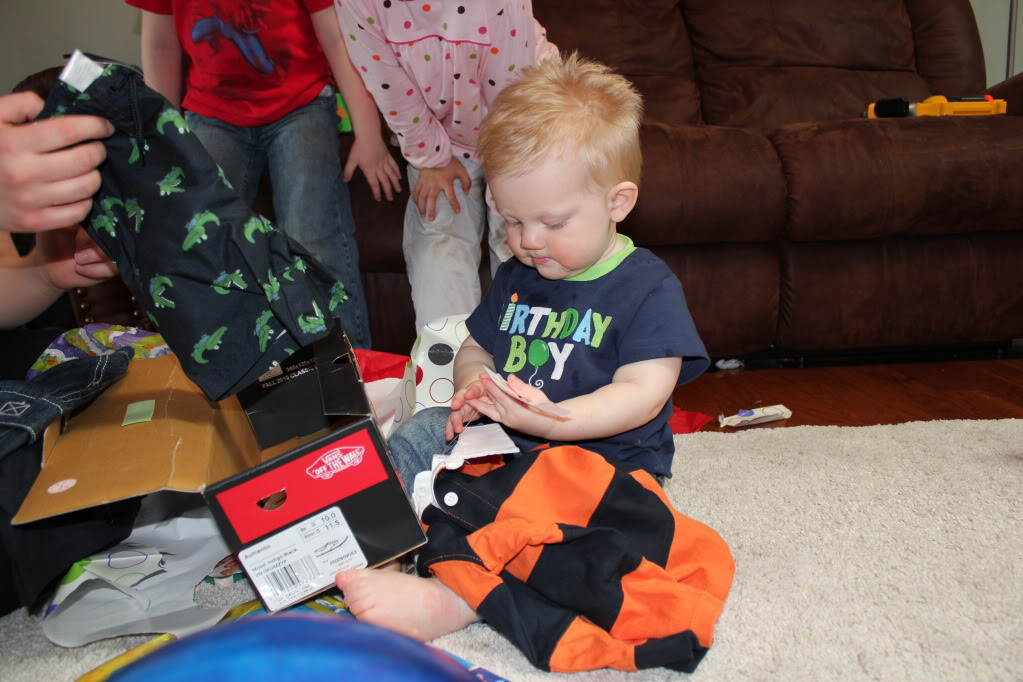 You got to love the Red Sox hat.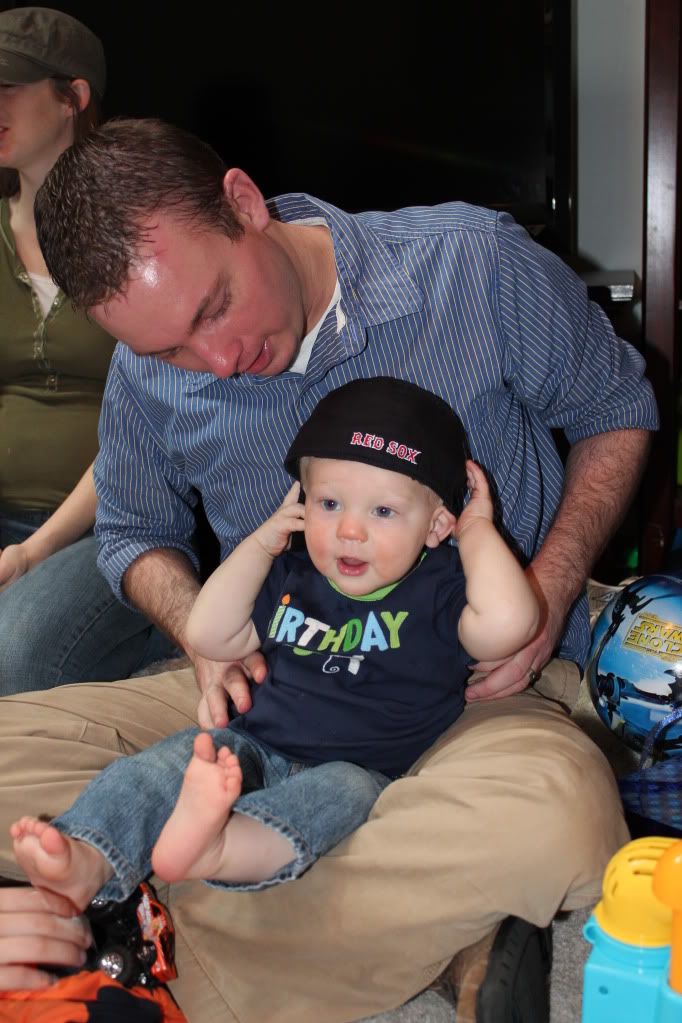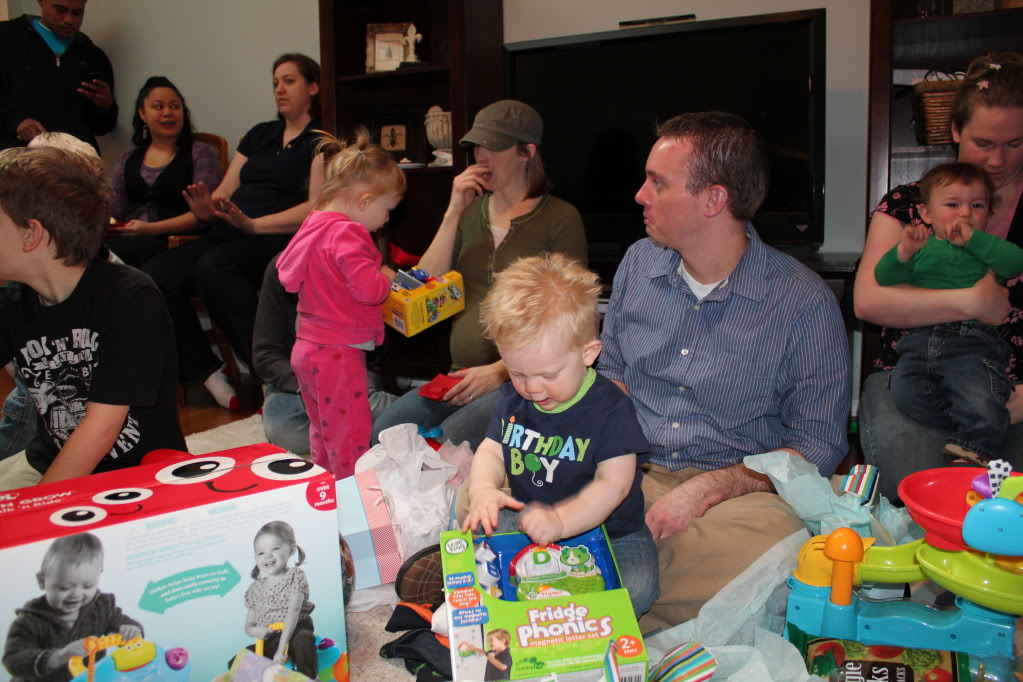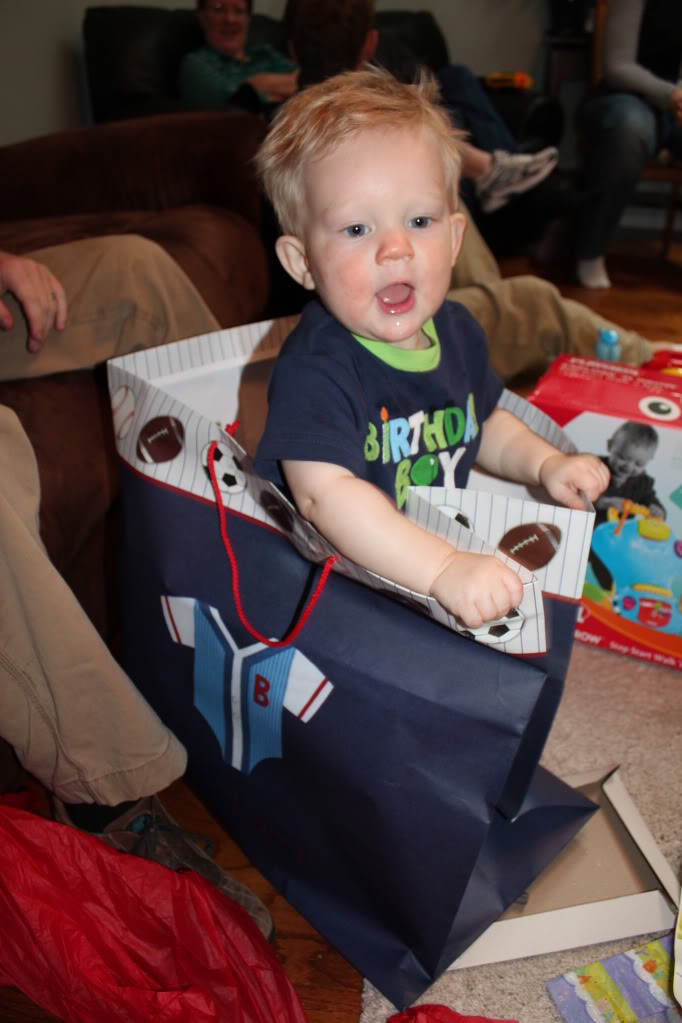 It was a great party, and Benton had a blast. I know that because after everyone left he fell right to sleep and didn't wake up for 3 hours. He was one tired boy!