Hagg Lake
We were happily surprised when we had a few hours of sun yesterday. So to take advantage of it we drove out to Hagg Lake to walk around.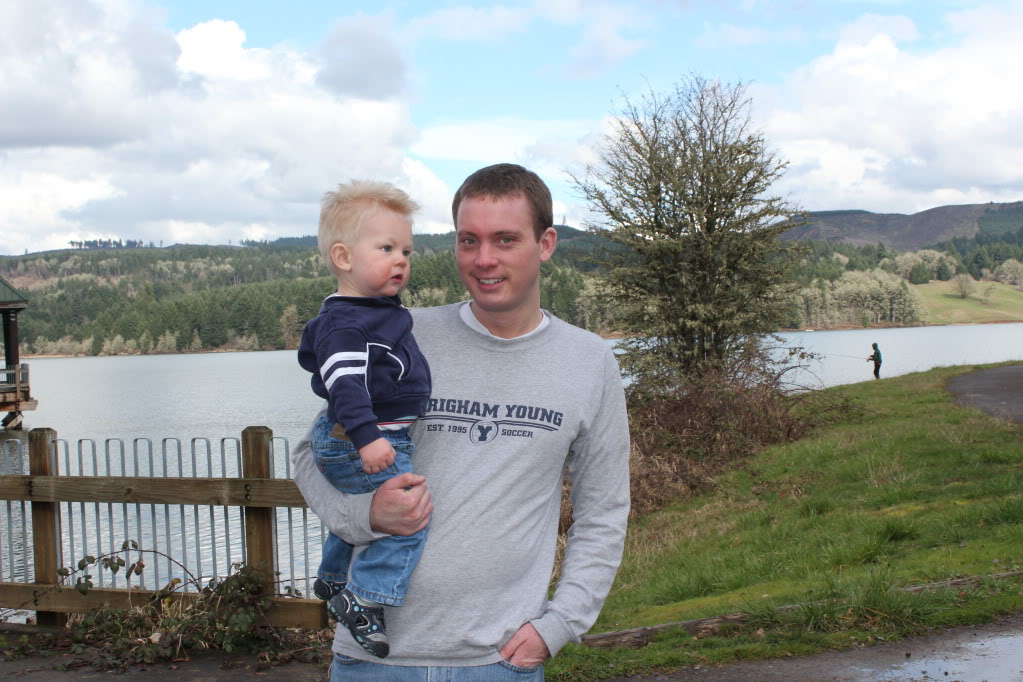 Benton had a great time holding our hands and walking around.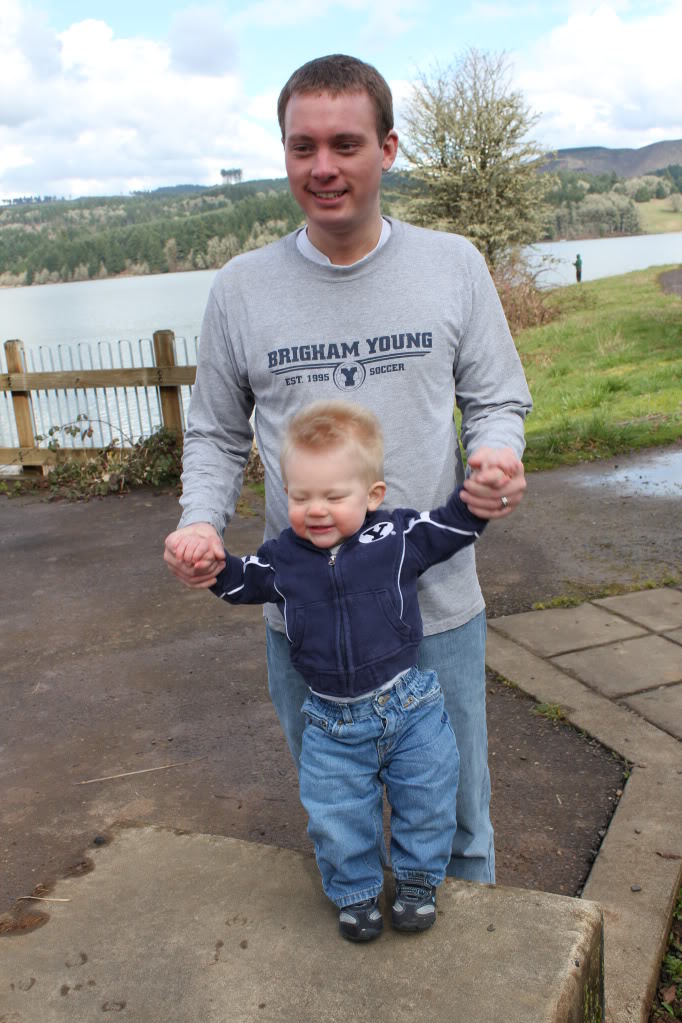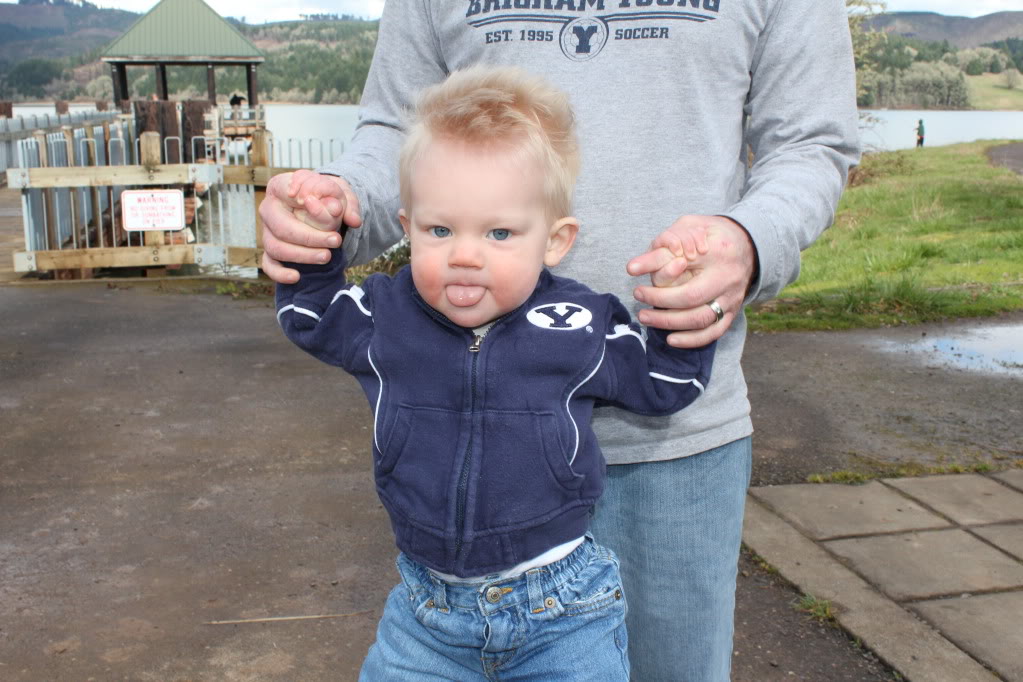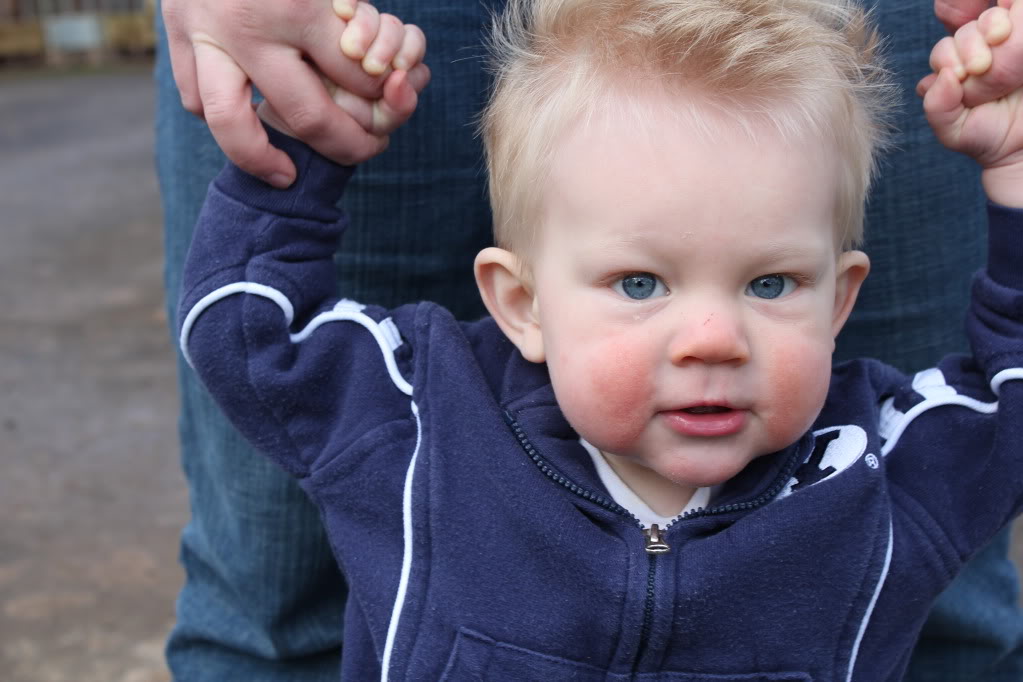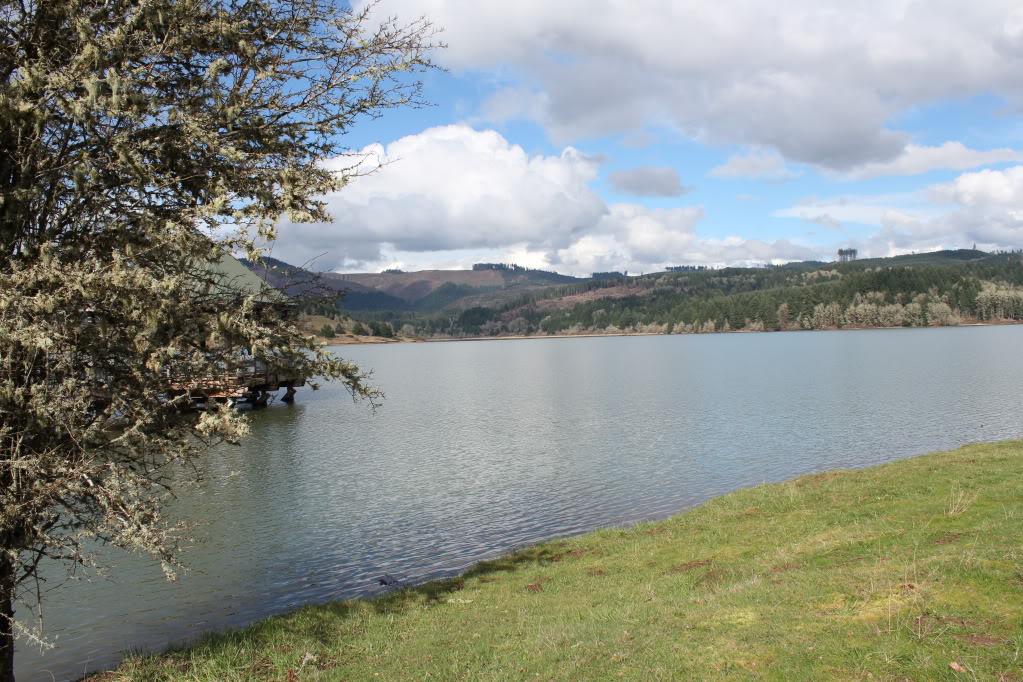 Then he found the rocks on the ground. They were the perfect size to go straight into his mouth... we should probably work on that.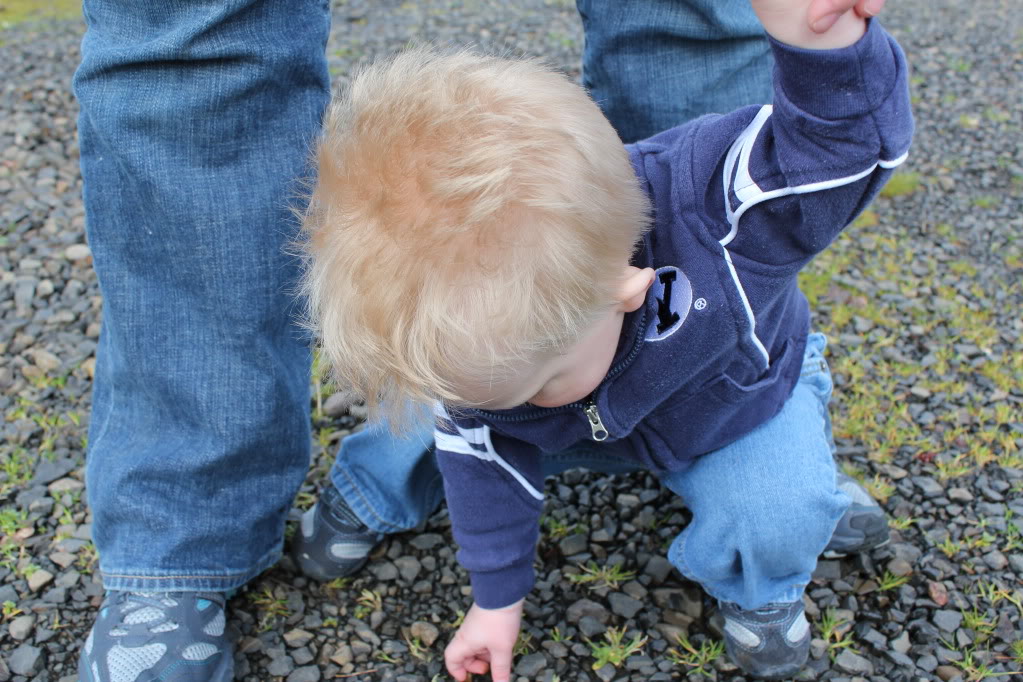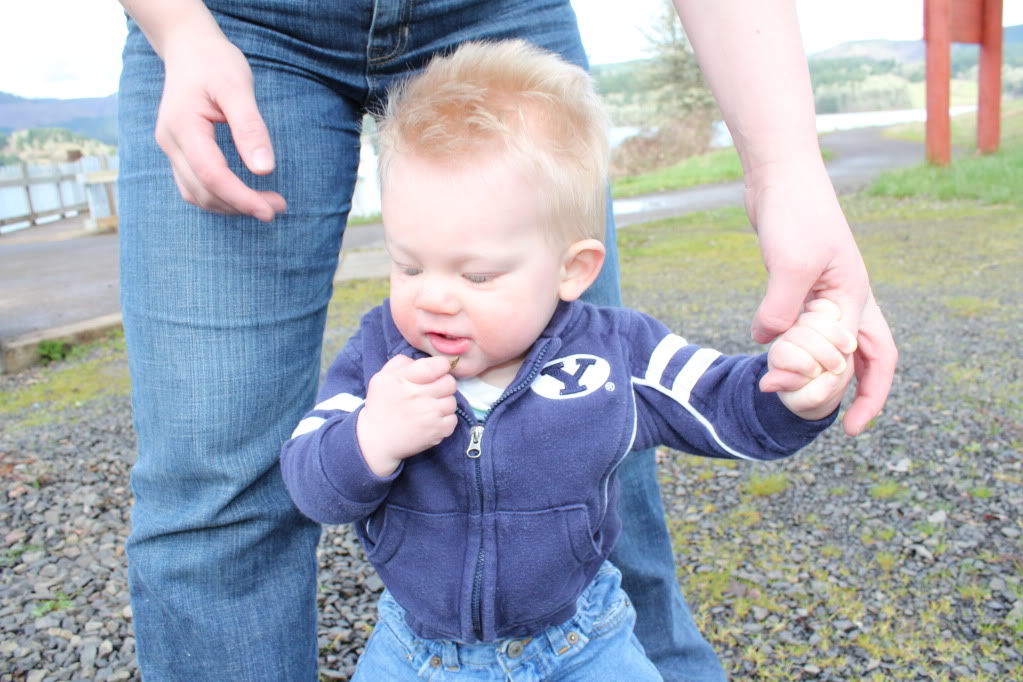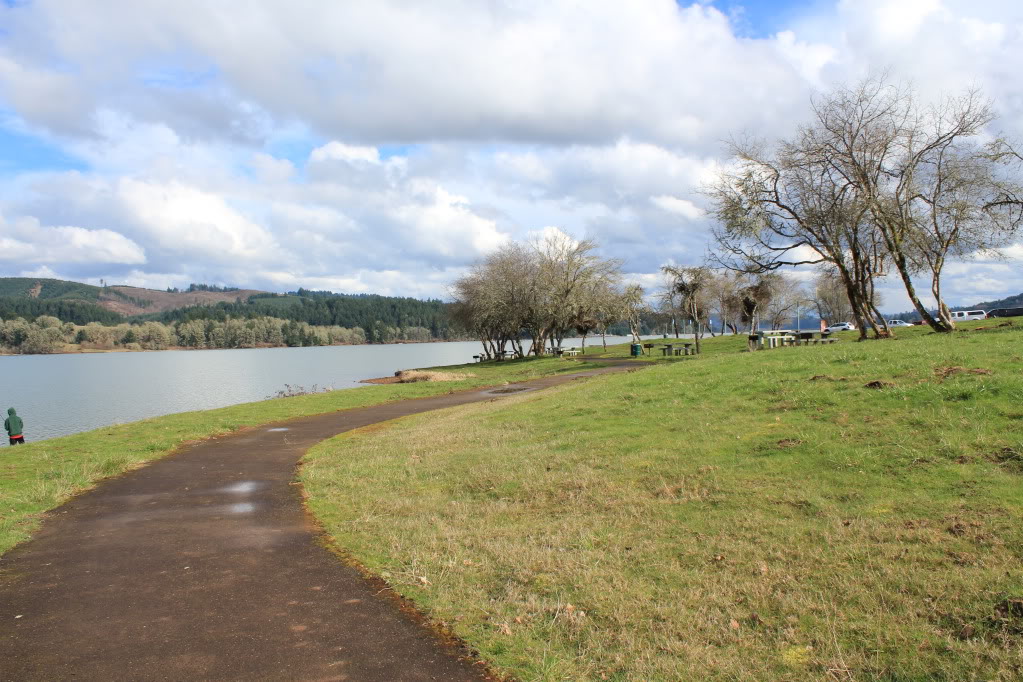 After a few minutes of walking with us he decided that he wanted to be free. So we let him crawl around. Wow did he get dirty! I sure hope he learns how to walk soon because he wants to be held less and less while outside, which means he will always be dirty and wet.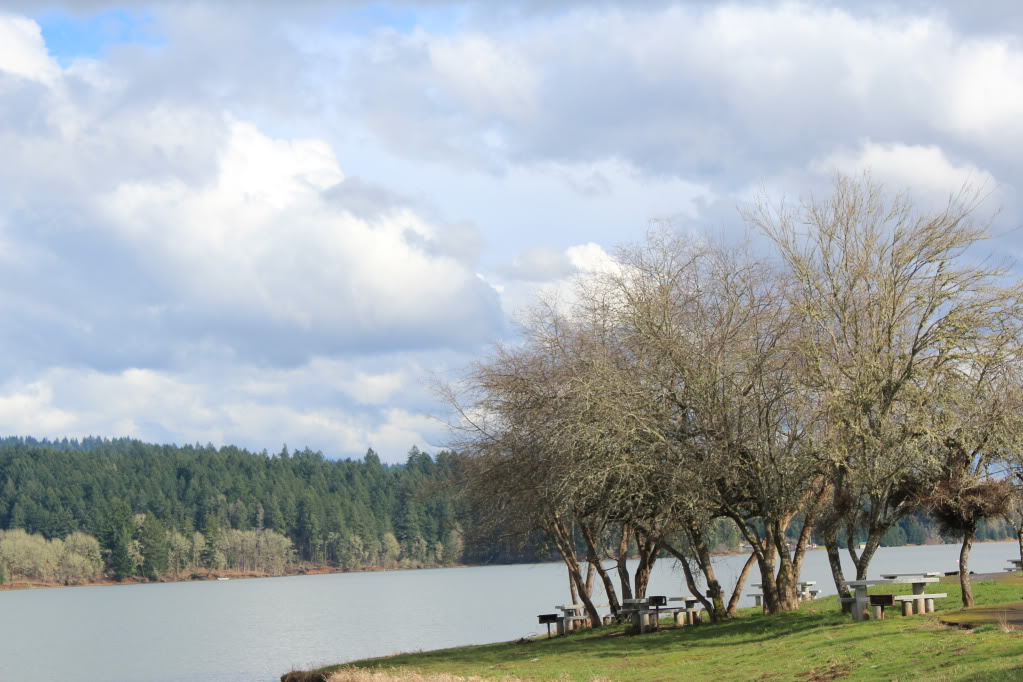 See his dirty mouth, yep he ate dirt. yummmm. He was so proud of all the rocks he would find. He picked them all up and showed them to us.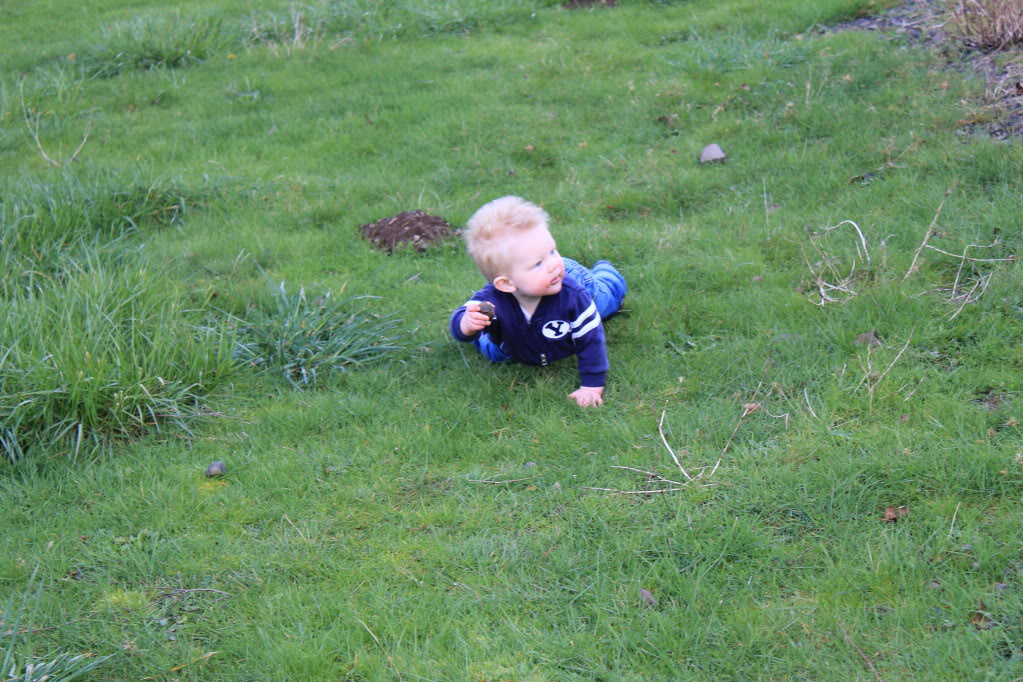 If you have never been to Hagg Lake I would suggest going. We are looking forward to going next month while the three of us do the "fun run" for the
Running for Risa
charity benefit on the 23rd. It will be a great event and we would love it if you wanted to come with us! It is just $7 for the 1 mile kid friendly route.