A Little Change
I love to take something ugly and make it look great, or at least try to make it look great. I have a hard time however taking something that looks decent and try to make that look better. After my Mom passed away and my Dad got remarried they decided to replace most of their furniture. My siblings and I ended up each taking a few things, I was lucky enough to get the dining room table and matching hutch. My parents bought it in the early 80's so it has been in my house my whole life. It is a nice set and very sturdy, but it is just not my style. I'm not too sentimental but the thought of trying to paint this table, that is still in great shape, and possibly mess it up proved to be too much. That is up until now. Finally I decided that it was time to paint it and there was no going back.
Off we went to Lowe's and bought a paint sprayer. There was no way I was going to paint that thing and end up with brush marks! After about a month of priming and painting, then sanding and painting, and then some more sanding and painting on three sets of furniture we finally have a finished room. Here is a reminder before picture that is from shortly after we moved in, I had changed the decor on the walls a bit but nothing major. It was brown walls, brown table, brown chairs, brown hutch, and brown floor. A little too much brown? Yes.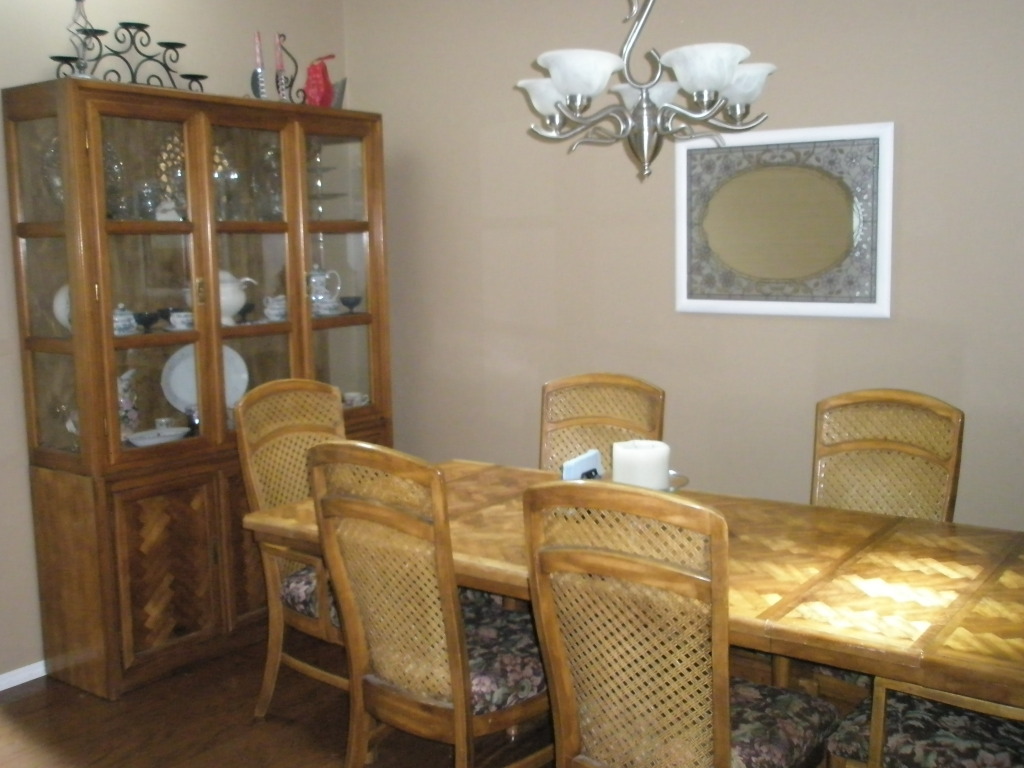 Here is my lovely new gray and white dining room.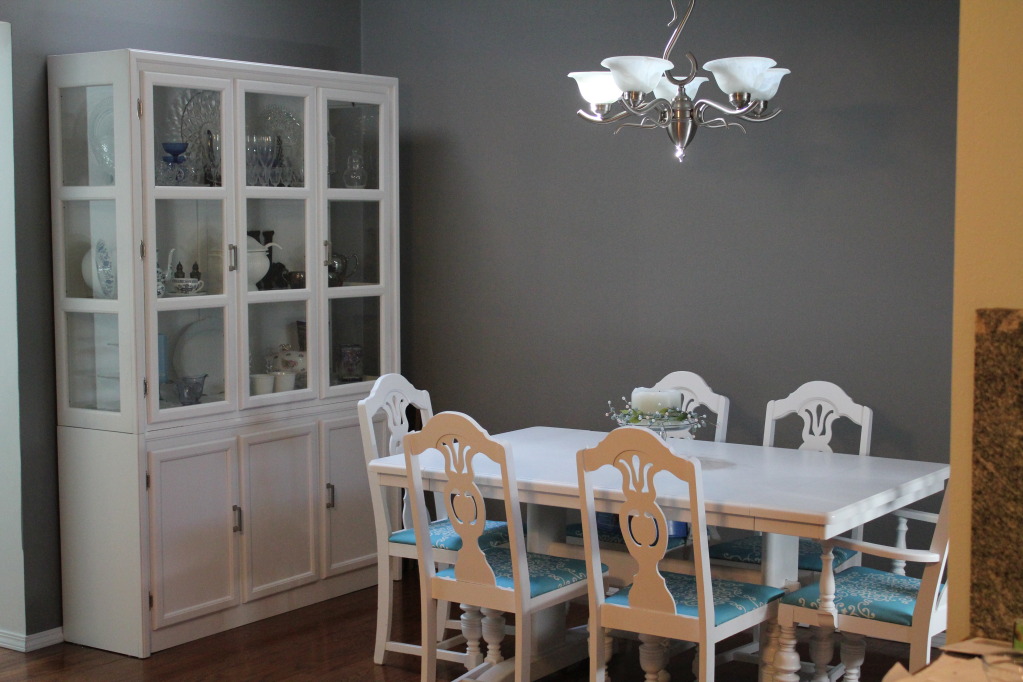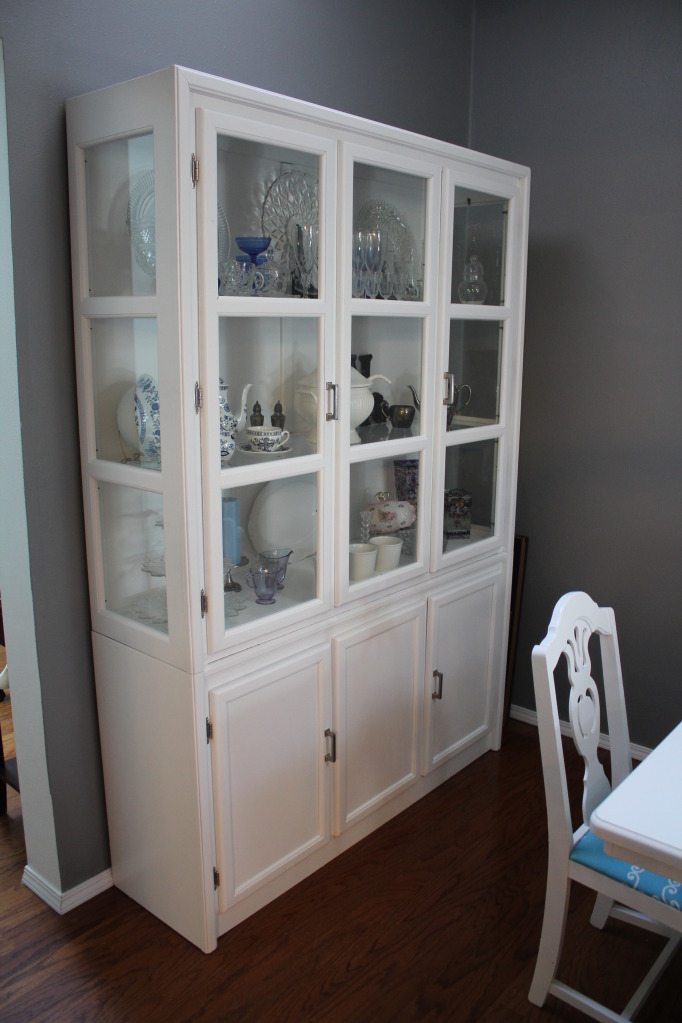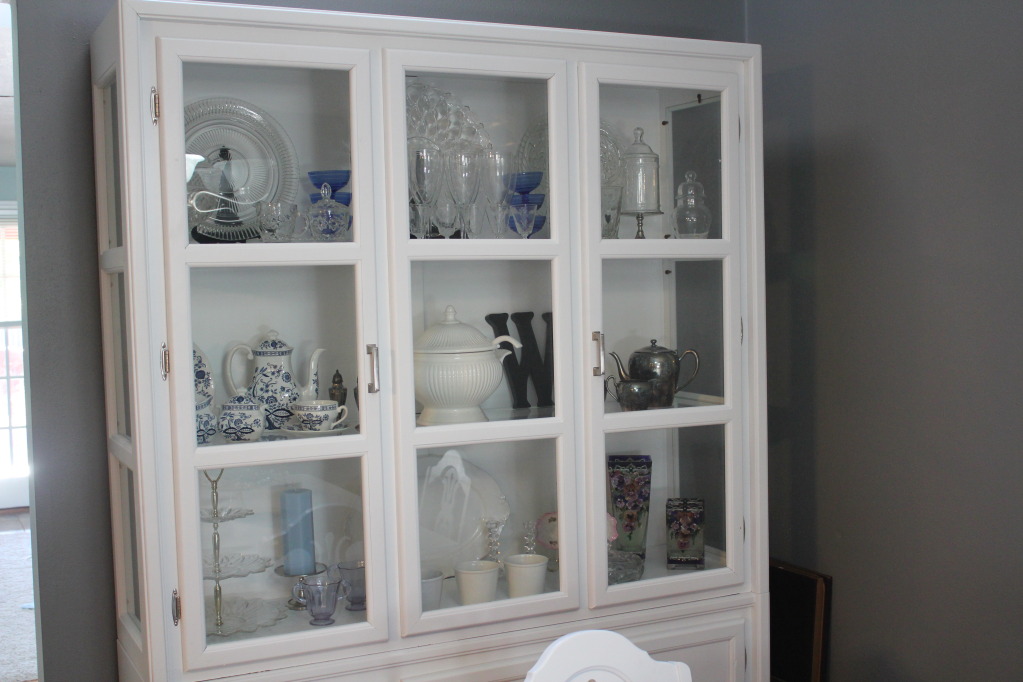 We picked up some new chairs of craigslist because the other ones needed some repair and I didn't want to do that. I really like the detail on these chairs and that they are smaller. I think they make the room look a little more intimate.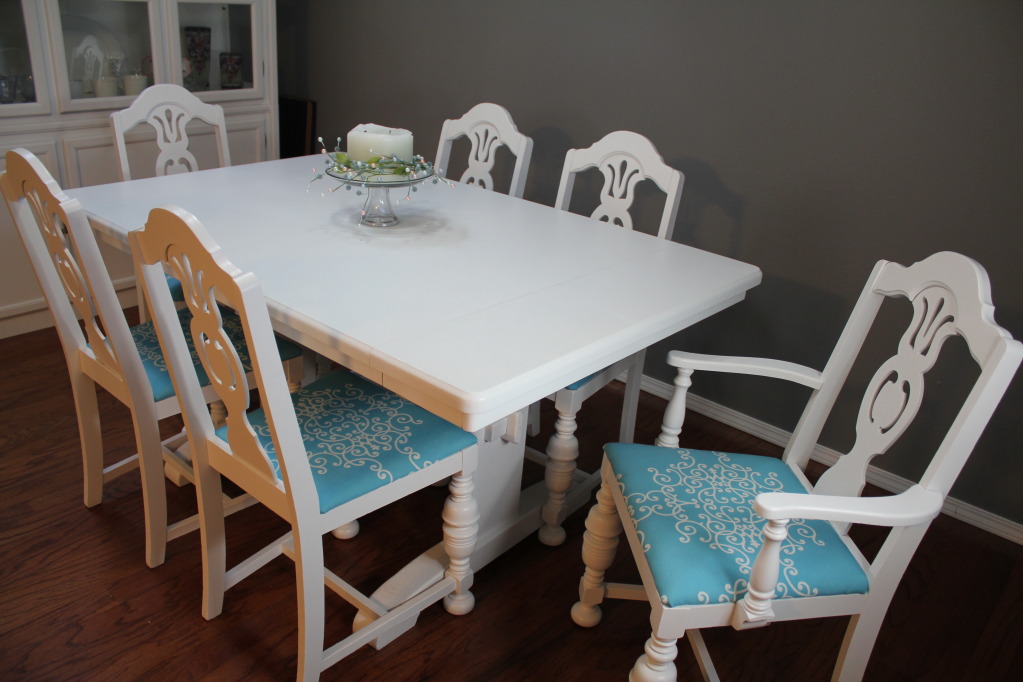 When I started putting back all of my items in the hutch I realized that most of it was crystal or white which doesn't stand out in a white hutch. I want to buy some new things to display in there so it will be changing sometime soon. But for now this works great.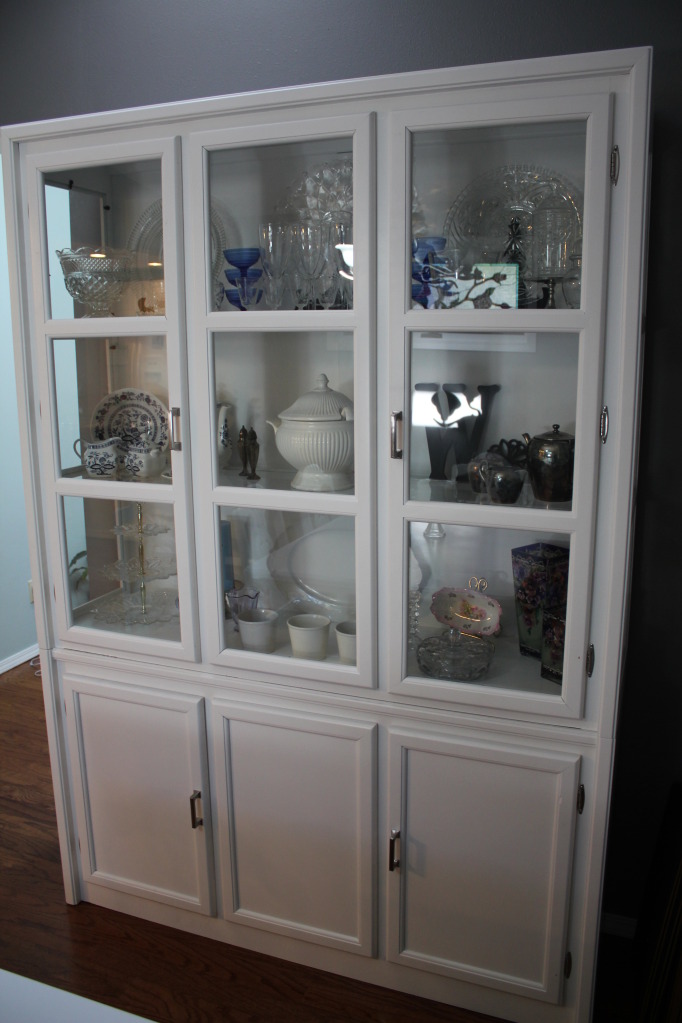 Here is a cute picture I snapped of Benton helping me put the hutch back together. He would have helped me every minute if I let him. But most of it was left to Dallin and I (thanks Dallin for helping me so much!).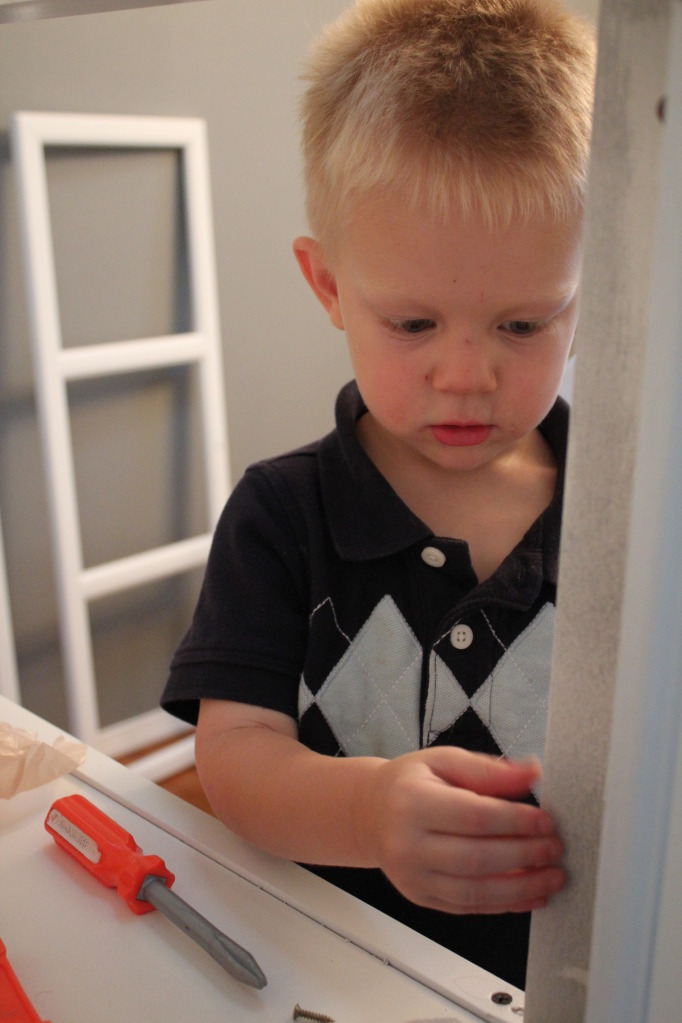 Now that we have a dining room again, want to come over for dinner?