Olympics Take 2
The Summer Olympics are coming to a close; only one more day left! We have done some more games and have had fun trying new things. We haven't done as many as I thought we would do, we have just been busy doing many other things. I think I might extend it a week so we can have even more fun!
First up this time is shooting. I picked up some squirt guns to use. We drew a sidewalk chalk target on a folding table and began. Benton loved that the water made the chalk disappear. He kept coloring more and shooting at the new drawings.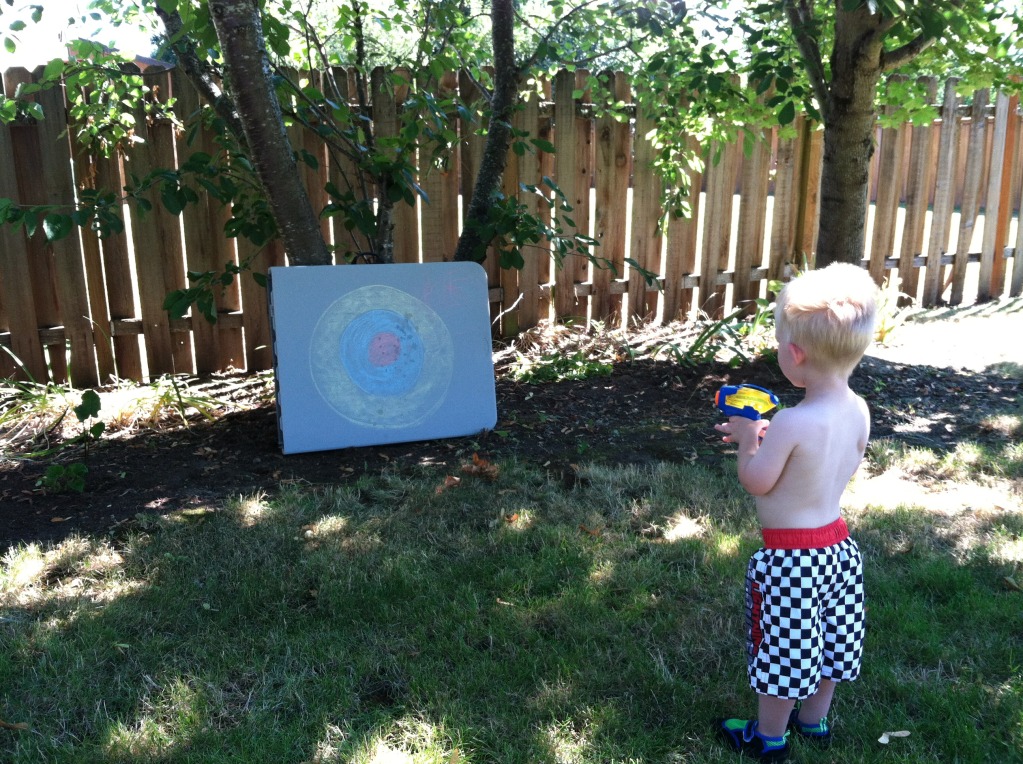 I had been wondering how we were going to do gymnastics. Its not like Benton is going to learn a floor routine, or do a high bar routine. But then I looked over at him one day and he was doing the iron cross on the rings! I couldn't get my camera ready fast enough to catch it... okay that may be an exaggeration but he did have fun hanging on the rings for a bit (I was holding him up) then enjoyed playing at the park. That counts right?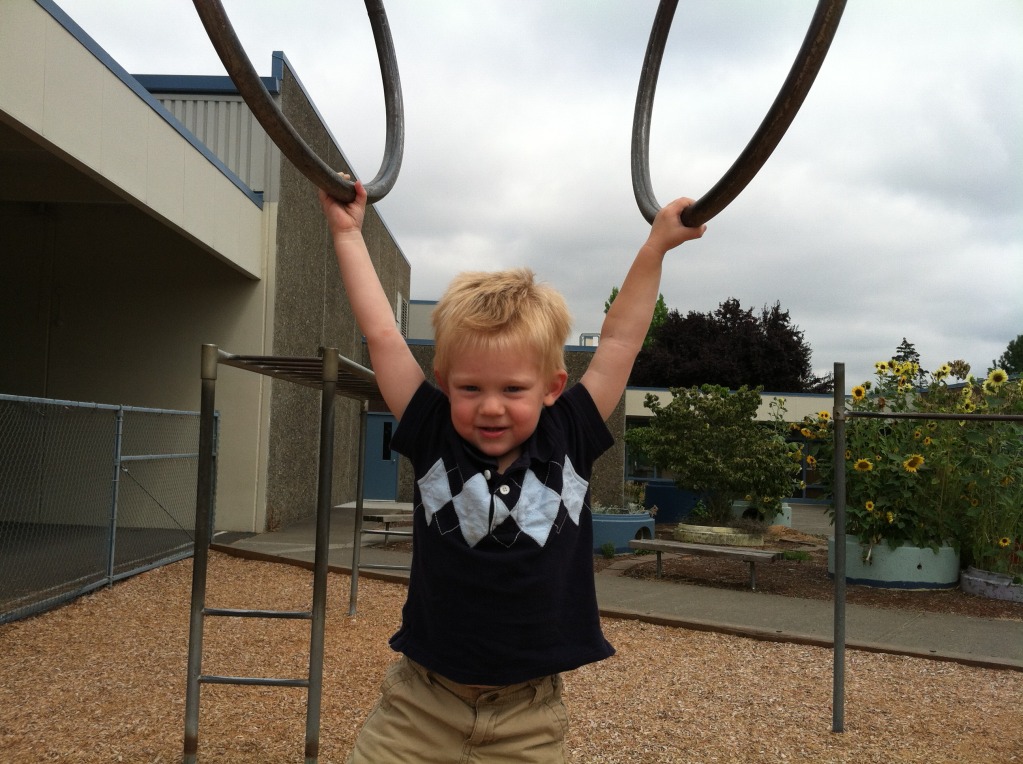 Next we have bicycling. Benton and Dallin enjoyed a short ride on their bikes. Oh wait, Benton thought it would be better to push his bike. That works for me.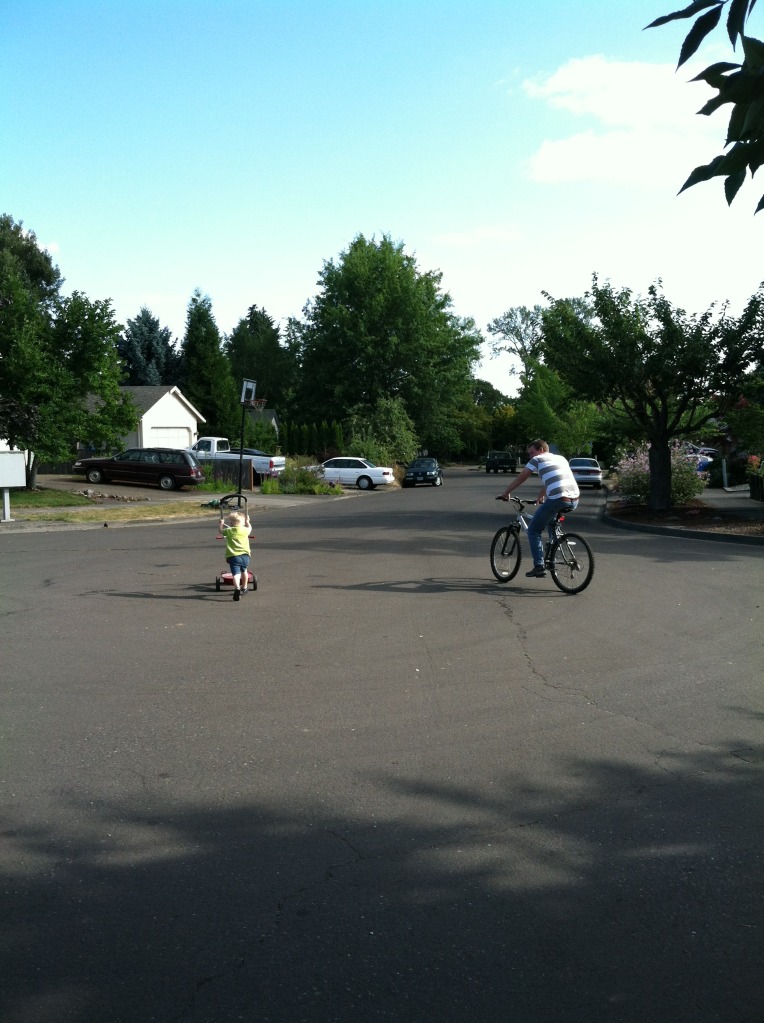 Today we also went swimming. It was really fun. Emmett is just old enough to start enjoying it. He spent about 30 minute in the water and was happy the whole time. He loves kicking his feet and splashing with his hands. Benton did a great job too, we started teaching him how to swim. He learned how to plug his nose and blow bubbles under water. We also worked on kicking his feet and the classic dog paddle. While wearing his life vest he swam a few feet to reach the edge of the pool. It was awesome! I hope to take him more often so he can really get the hang of swimming. That was one of my favorite things to do in the summer growing up, I went a couple of times a week. Anyway we all had fun with this one!