A Week Without Dad
Germany. That's where he went. Dallin went to Germany for a week for work. I was really excited for him to have the opportunity to go, and only a tiny bit nervous about him being gone for 9 days. To make the long absence pass a little quicker we decided to go visit my brother and his family. Saturday morning we headed out bright and early to take Dallin to the airport. Then the kids and I just kept driving on to Kennewick. My brother moved there last summer and we finally made the short 4 hour drive to see him. I also have a friend that lives in Pasco, about 15 minutes away. We ended up bouncing back and forth between the two and visited with each family a lot. We spent most of Saturday and Sunday with my brother and his family. I am so glad that they live so much closer now. Benton and Emmett loved playing outside with them doing some yard work and riding scooters.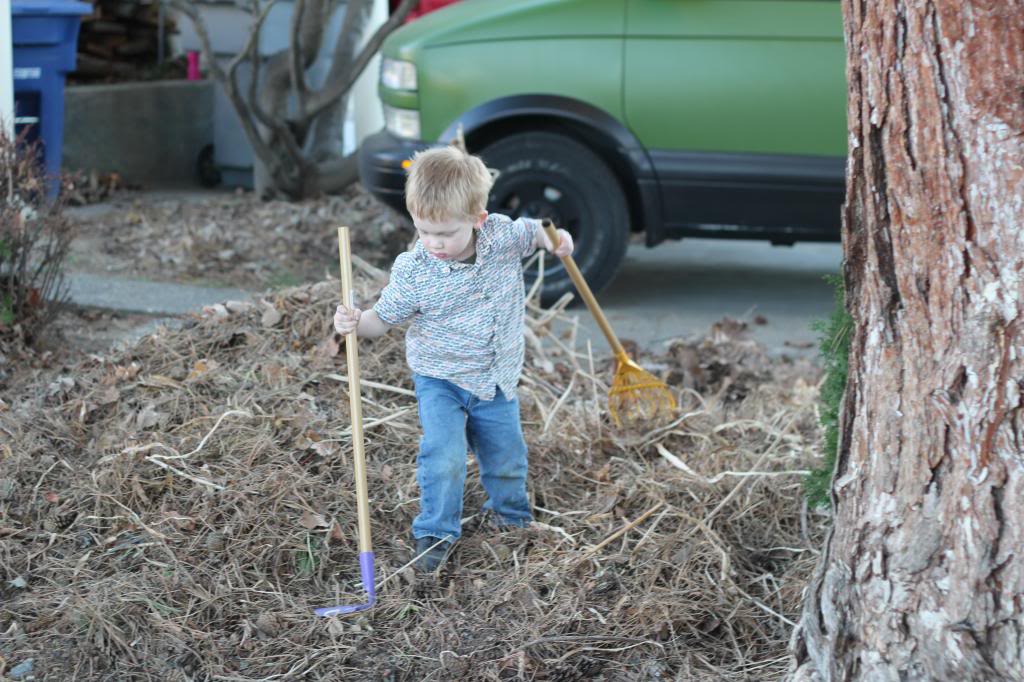 Please excuse the dire need of a haircut
Emmett thought their rocks needed shining. I told him they liked them dirty but he insisted.
Blaise convinced Benton that his name was cool guy.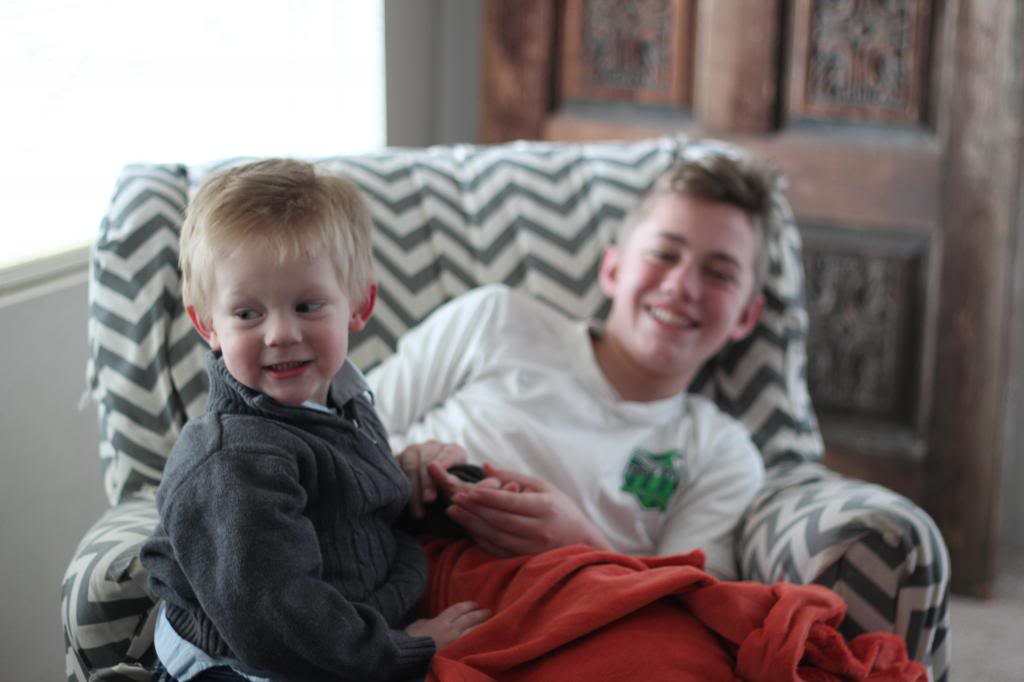 Xandi and Blaise played tag with him, and he couldn't have been happier!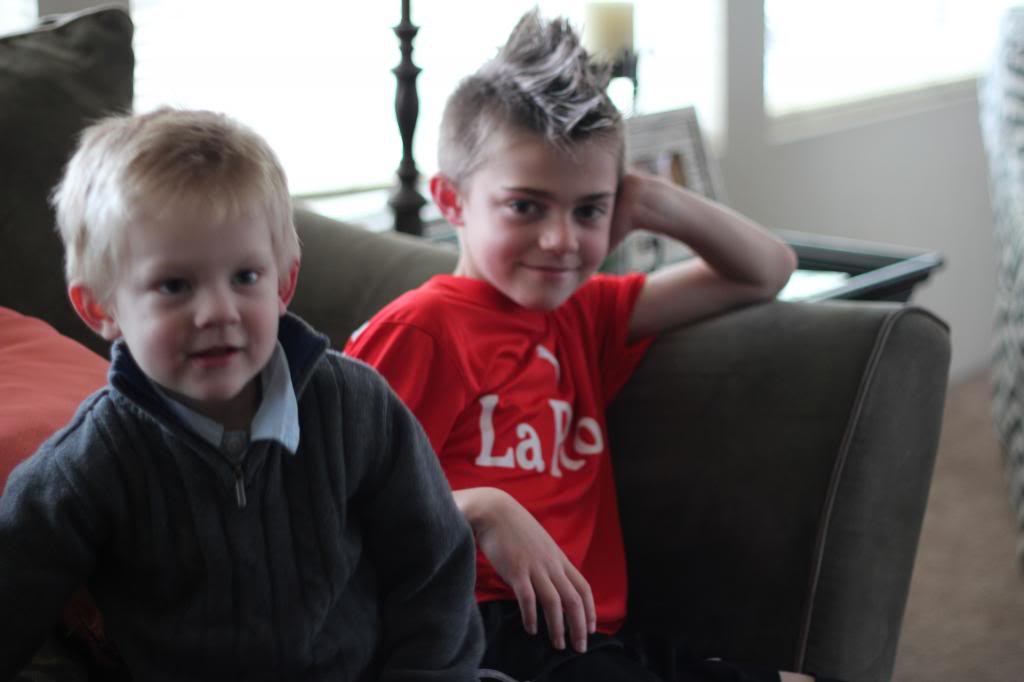 Sweet little Avery has the patience of an angel. She played SO nicely with both kids. Needless to say they both loved playing with their cousins.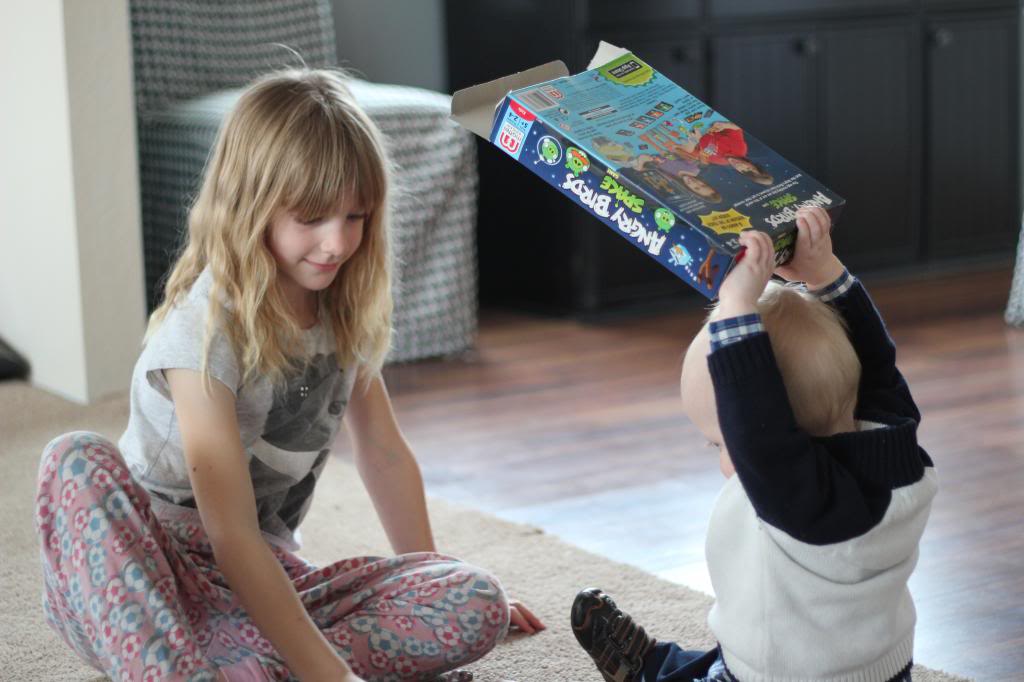 On Sunday afternoon we headed over to my friend Keri's house. She had 3 brand new little puppies at her house. They were so adorable! Benton asked to hold them all the time.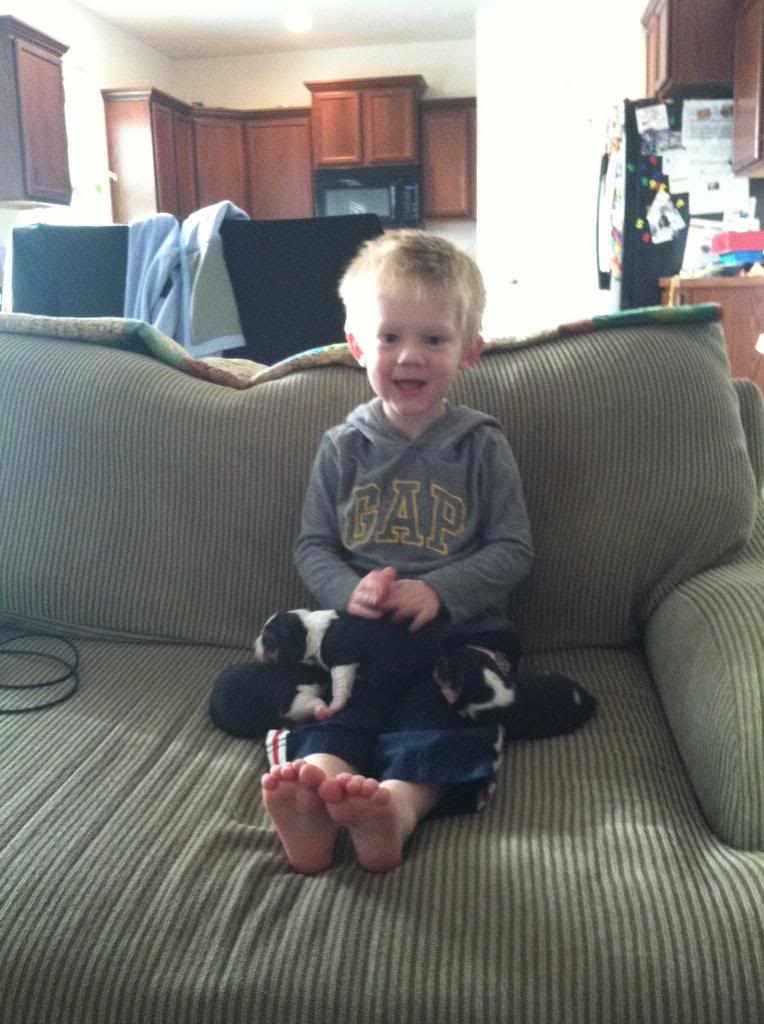 Emmett is so funny around animals. He gets so excited and can't contain himself. He bursts with laughter and flings himself close to them. Then he tries to kiss them. He is going to be our little animal lover I can tell.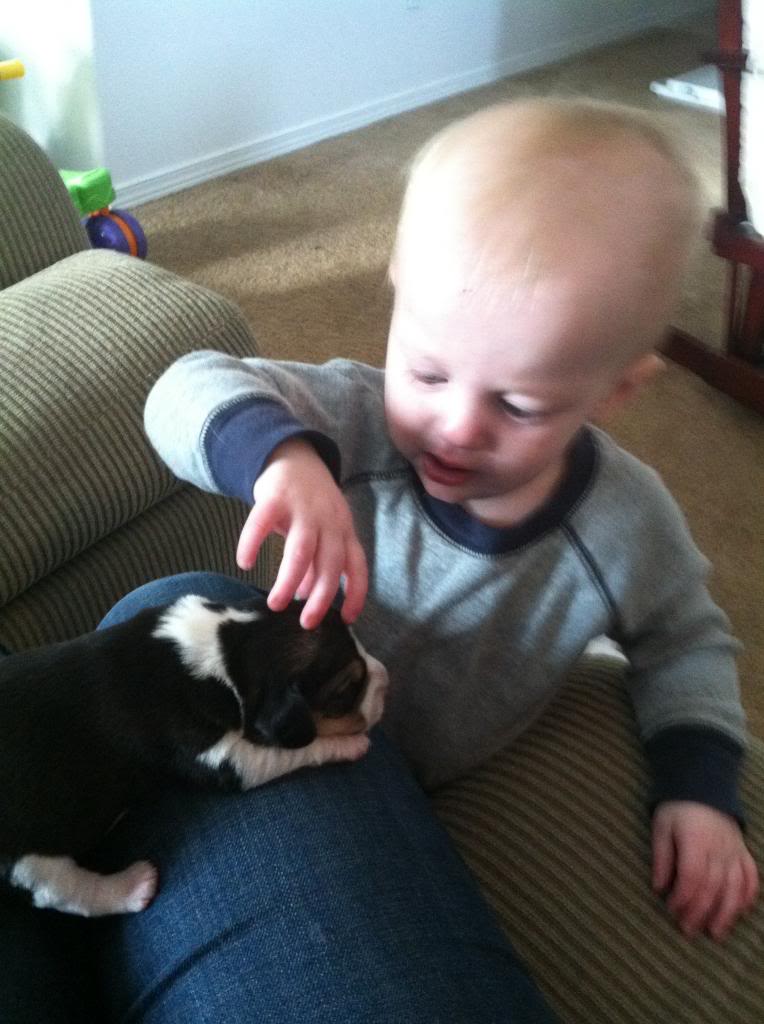 We had such a great time visiting family and friends. I think we will be heading out there again this summer, this time with Daddy!