He's Had Another One
Benton now holds up an additional finger when you ask him how old he is. Holding up three fingers takes a little more work for those little hands than just the two he is used to. It might even take two hands for a while.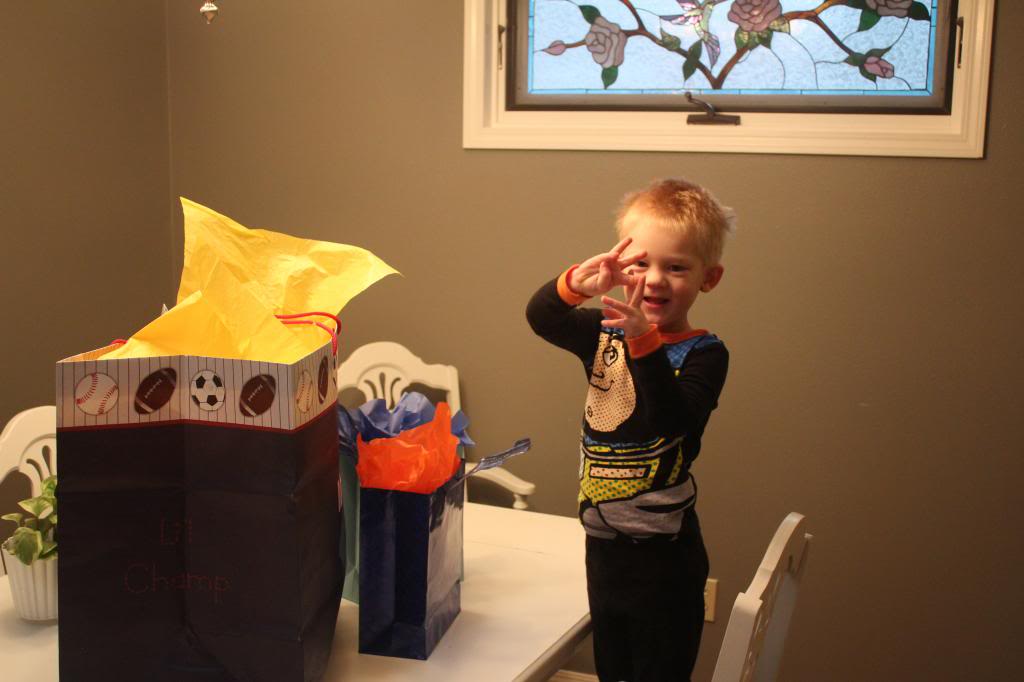 Benton found a Hello Kitty lunch pail that I had filled with craft stuff and instantly had to use it for his toys. I consented and then went online to buy him a cars one. We filled it with some stickers and fun little things to do together.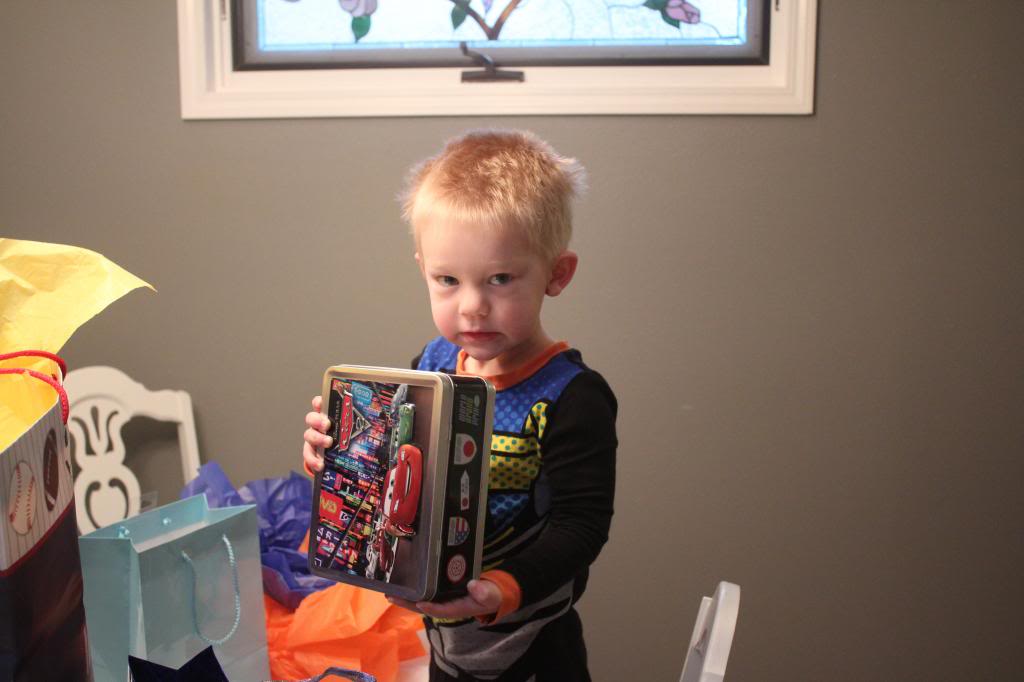 Along with his new lunch pail filled with activities, Benton also got new underwear. I know, I know not that exciting right? In fact I bought them last month and when I got home I thought I should just save them for his birthday. Well I'm glad I did because he loved them. I mean whats not to love about a Toy Story, Nemo, Monsters, and Cars 2 combo drawers pack?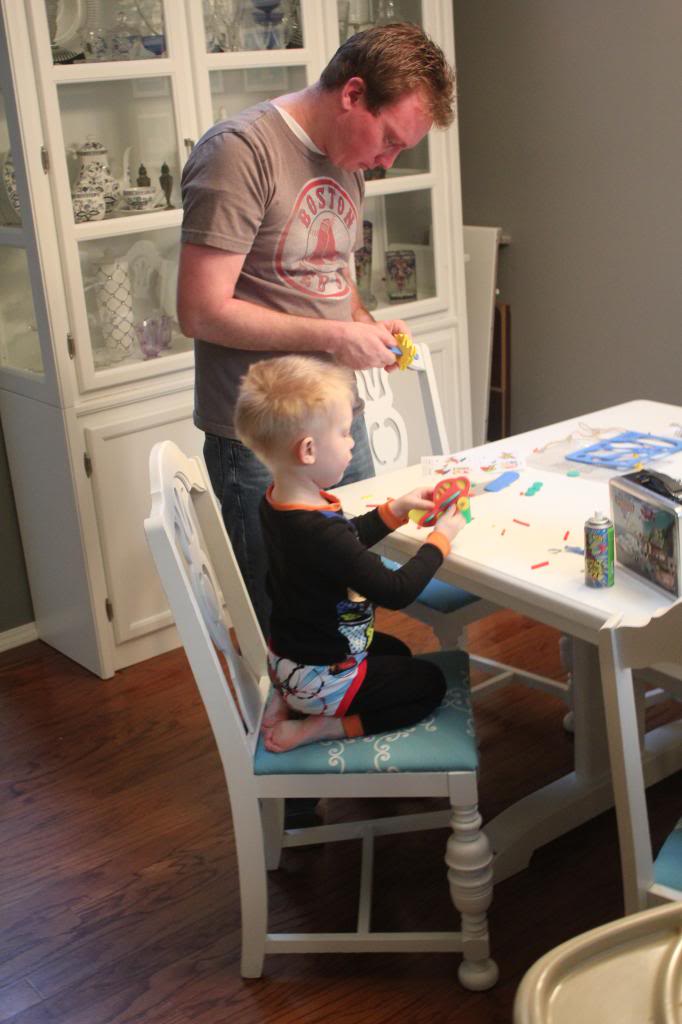 In case you where only paying attention to the airplanes that Dallin and Benton were putting together in that last picture, which was totally fun by the way, here is a close up...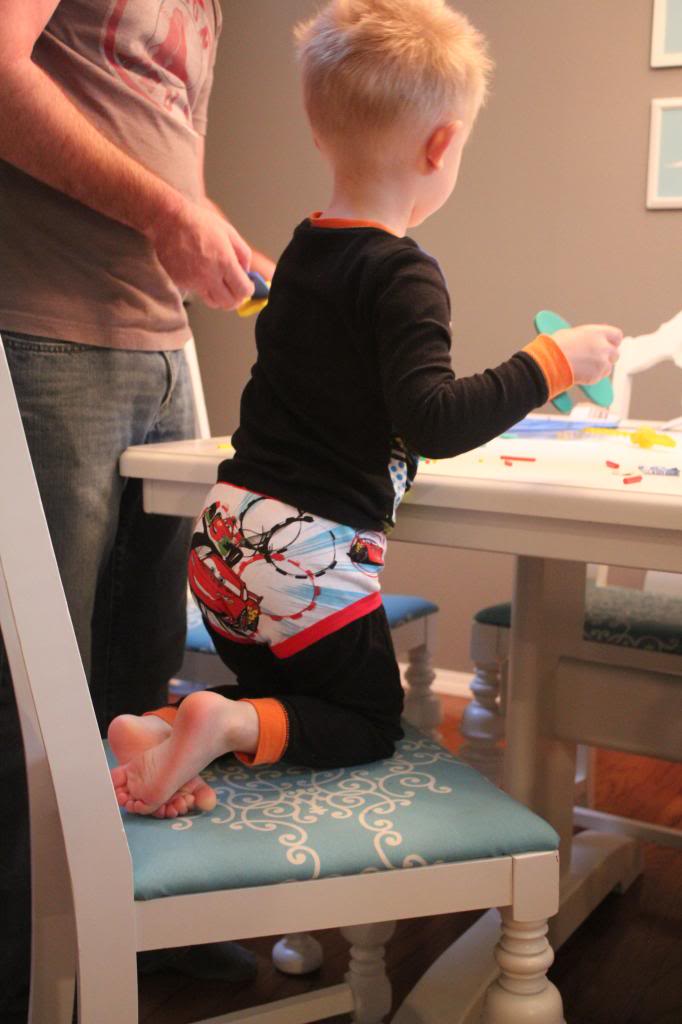 He just couldn't wait to put them on. Hum, I guess underwear isn't such a bad gift after all. We followed our little tradition of going someplace fun in the morning, this time was Pump It Up, a bounce house place. After that we also met up with Dallin for lunch. I'm not sure how long this tradition will last, but we will do it as long as we can. Happy 3rd birthday bud, it was a great day.