First Visitors
Adalyn and I had some special visitors at the hospital. Her two big brothers came to see their baby sister. They both were very excited to meet her. They both climbed up on the bed with us and held her.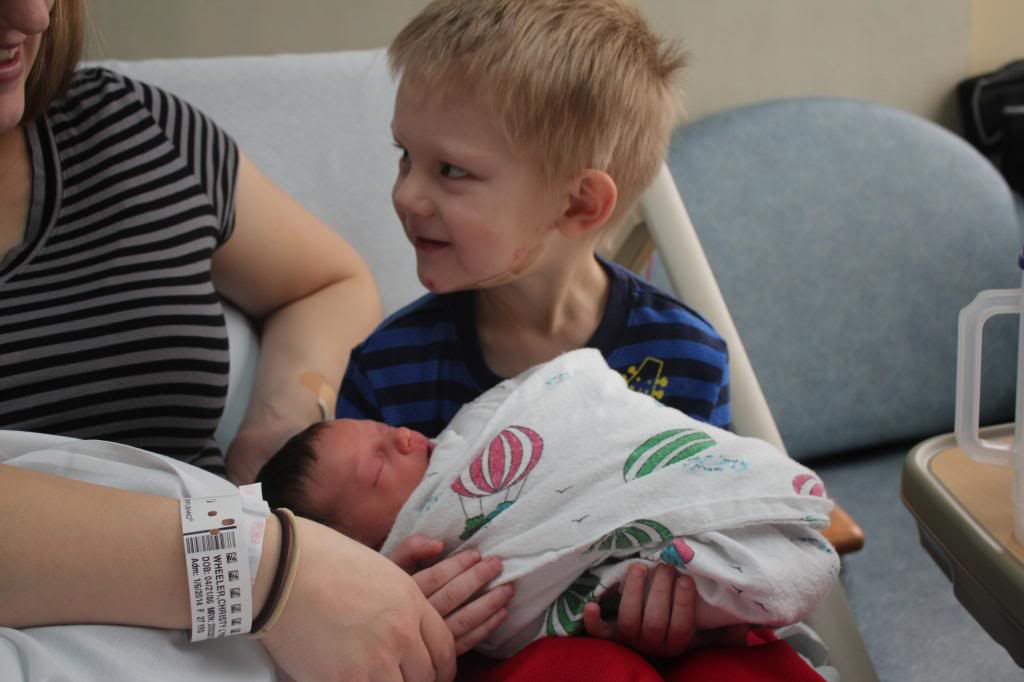 Emmett held her for about 2 seconds but loved looking at her. He gave her many sweet hugs and some kisses too. He also loved playing the game "Where are Adalyn's eyes? Where are your eyes?" and so on. He would just point and smile.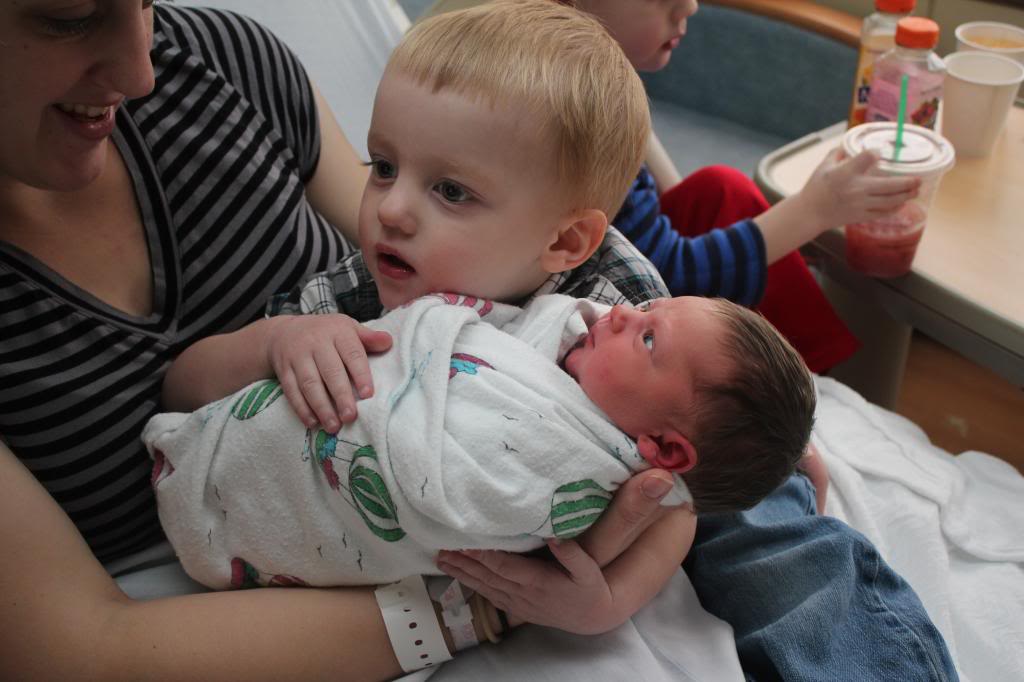 They stayed for about a half hour and were excited that we were going home that night. Let the fun of having three children begin!