Mr. Potato Head Party
Last month when I started thinking about both of my boys having a birthday party coming up I tried to think of a theme that really fit them. Benton helped pick his theme but Emmett isn't quite old enough, he would still say yes to everything. I decided to go with a Mr. Potato Head theme and while I was looking at a few pictures online he came over to the computer and flipped! He squealed with happiness at every new picture. It was 5 minutes of pure joy, that's when I knew he would love it!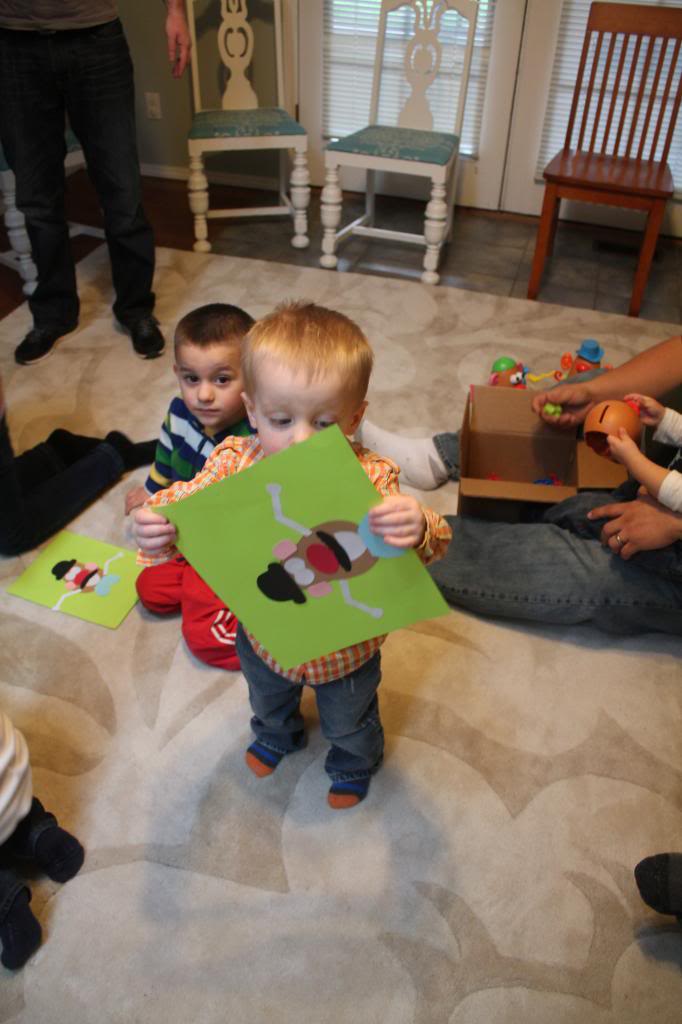 We started with all the kids making their own paper potato head. I think they all did a great job!
Then we had a giant pin the pieces onto the giant potato head. We just let the kids place the parts anywhere they wanted to.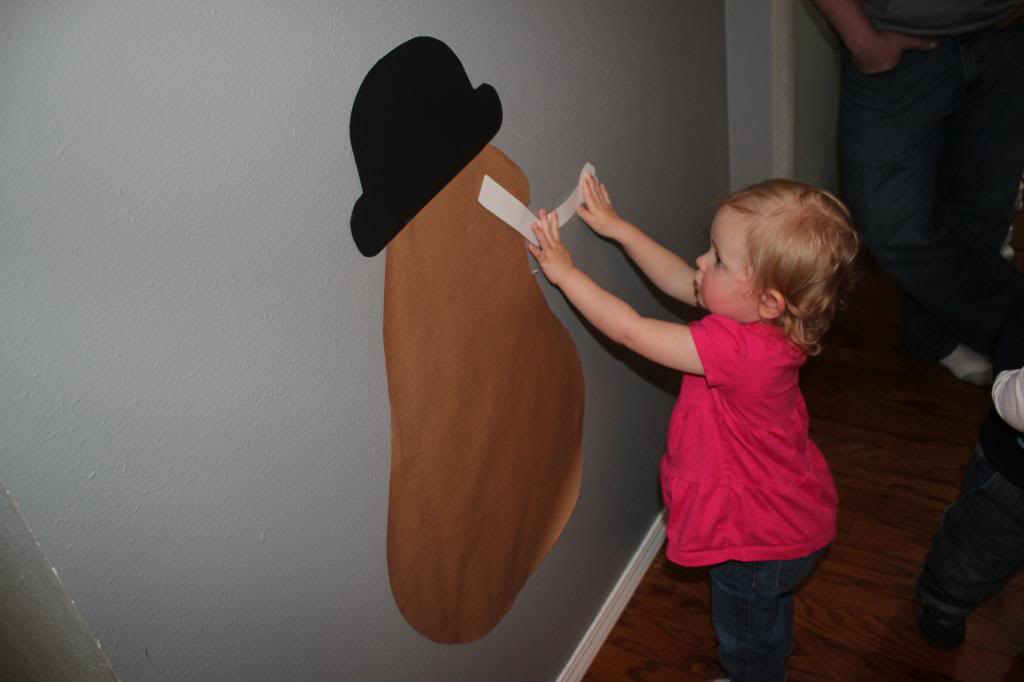 Mid game Benton decided to stomp off a throw a fit about not getting to put the hat on. Emmett, all by himself, went over and gave him a nice hug. It was really sweet.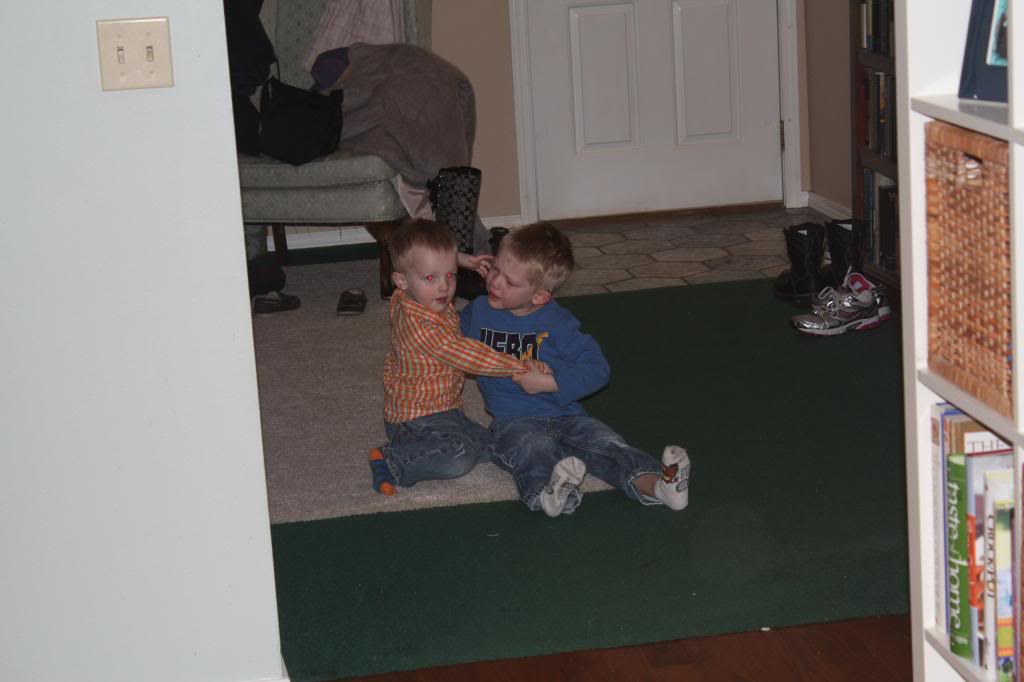 I think the kids did a great job! We kept this up for a while and every time Emmett walked by he shouted, "Toto head!"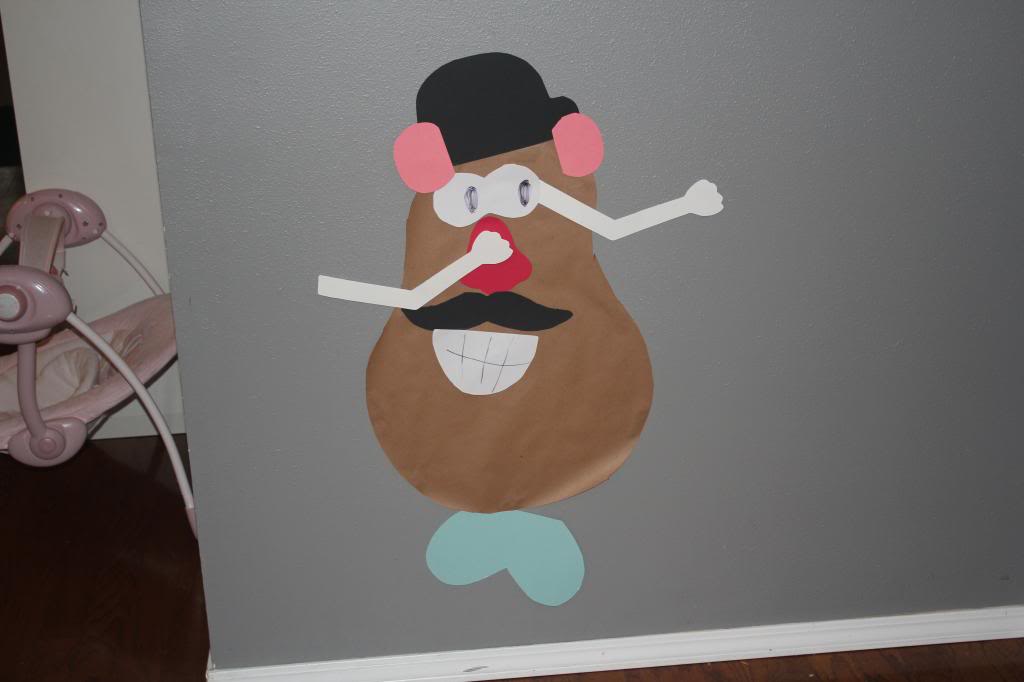 Then the kids got to make their own potato head cupcake.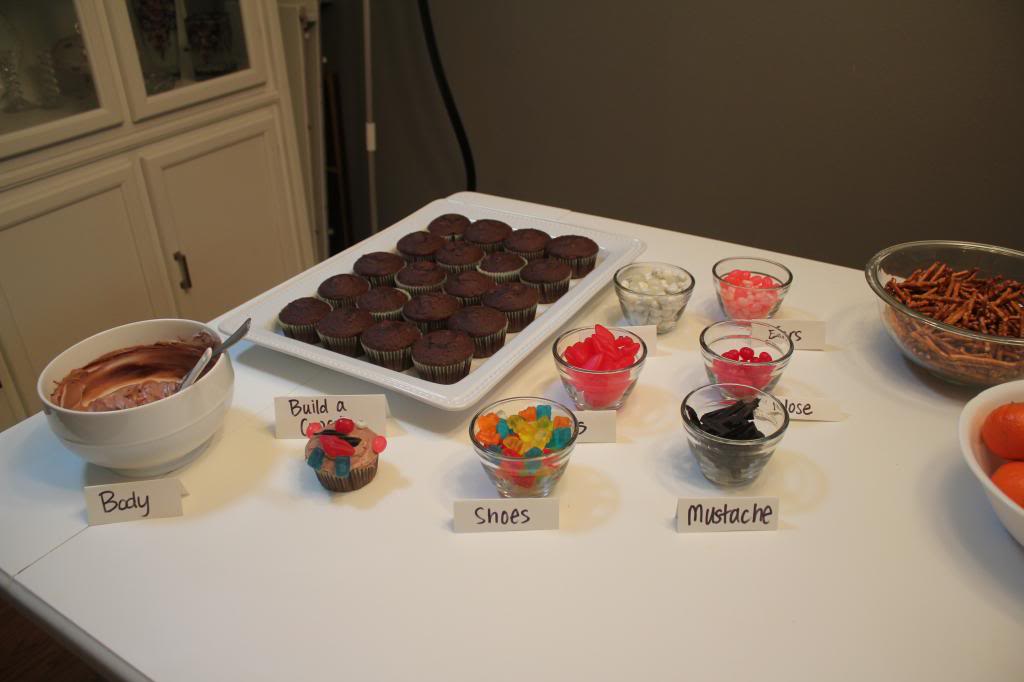 Benton was pretty proud of his.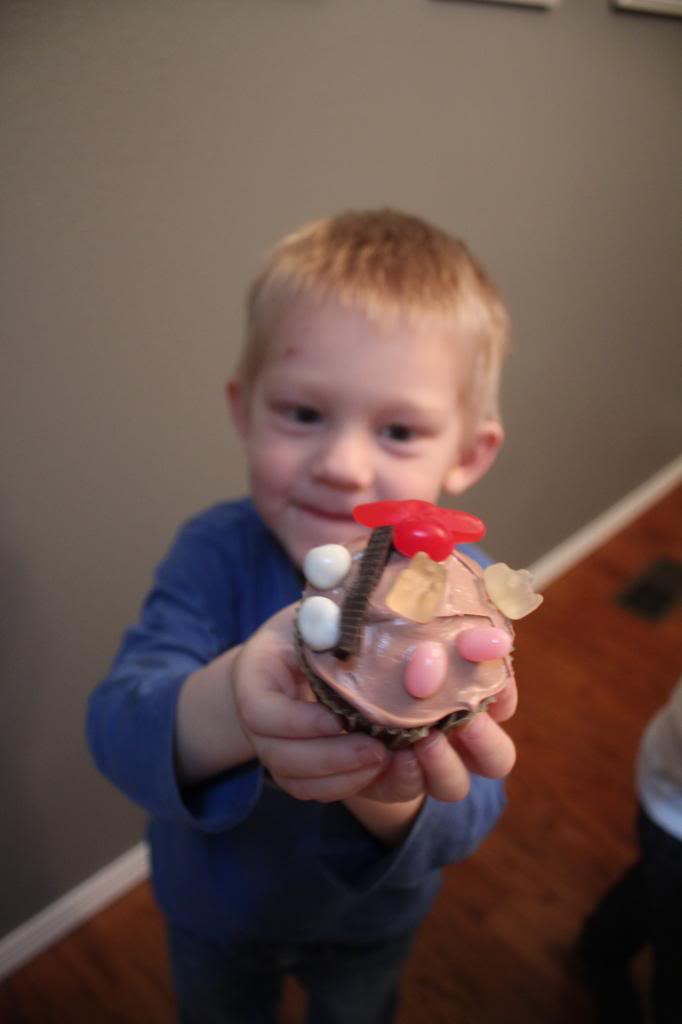 Emmett was too.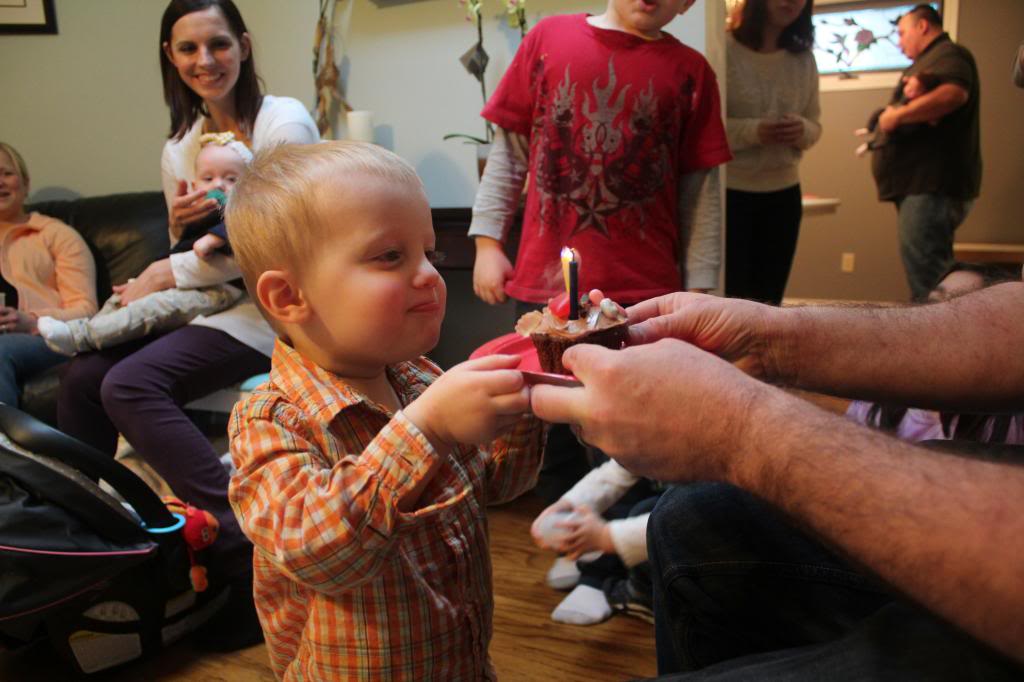 He had a great time and plays with his gifts all the time! He loves this wood puzzle. I love how much joy he gets out of things he likes. Whether it is by books, puzzles, or running with Benton and his Daddy this little boy knows how to be happy.