Kolob
On our last day in Zion's we wanted to drive through the mile long tunnel that led you to the other side of the park, but traffic just getting into the park was horrendous! It would have taken 30 minutes waiting in line to enter the park. Though the kids were disappointed (we were a little too, it really sounded cool!) we ended up stopping at Kolob Canyon instead and loved it. While driving up to the main parking area Dallin stopped and took a few pictures.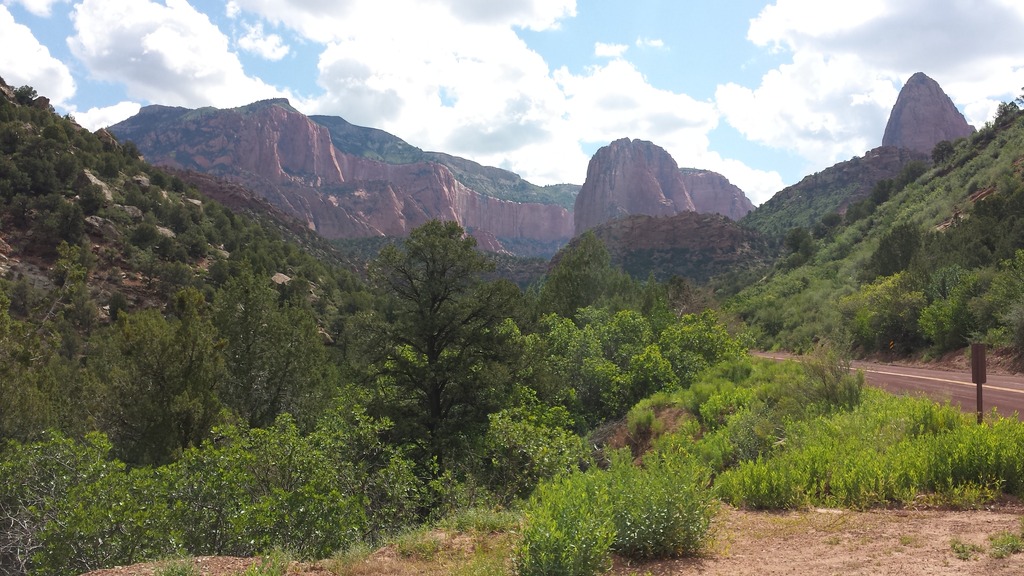 The view was impressive, but it paled in comparison to the breathtaking views from the top!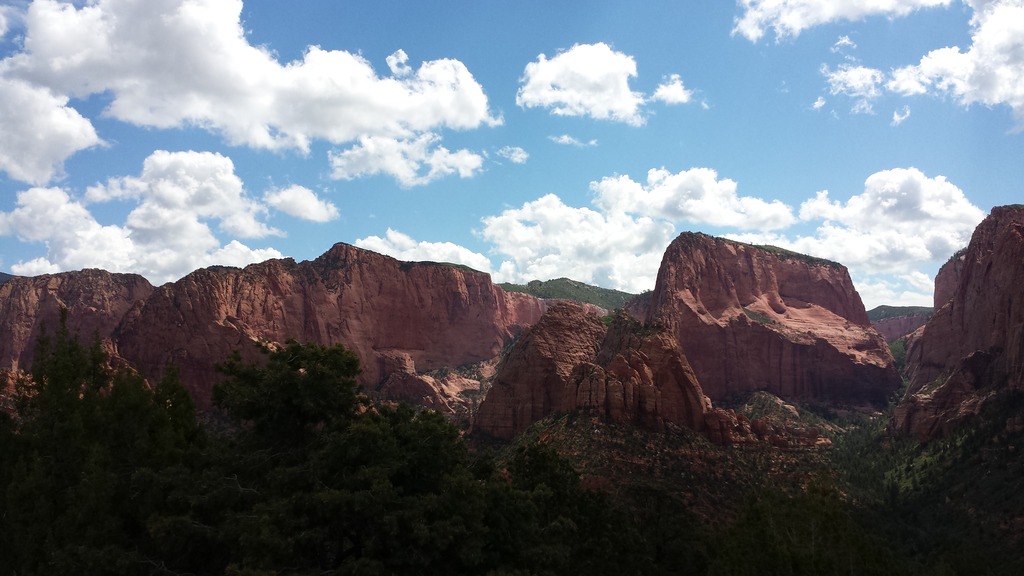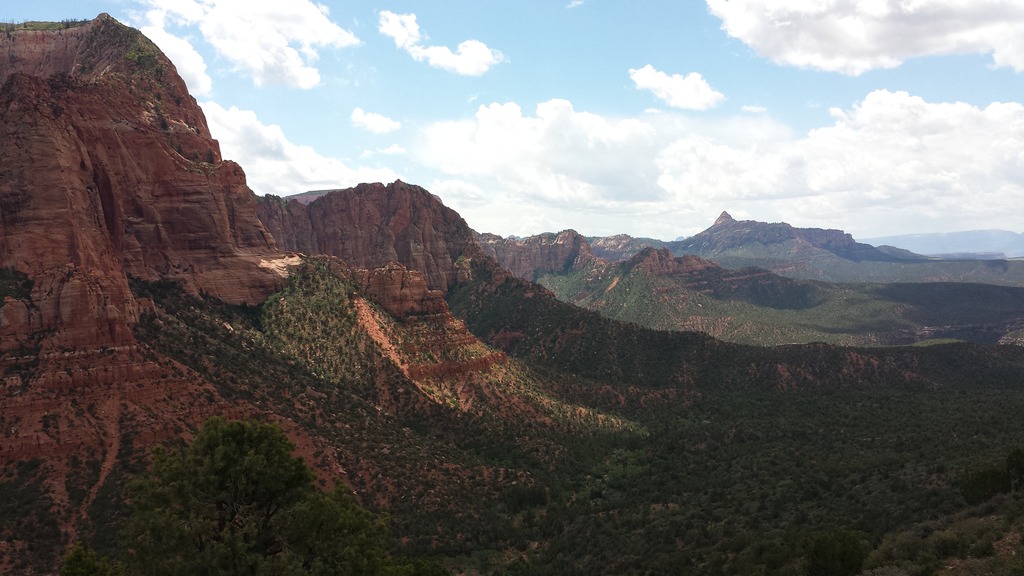 We took the kids on a little impromptu hike up there, and it turned out to be everyone's favorite. It was a little cooler up that high, and the path was a lot more interesting. Our kids do better when there are rocks, sticks, and flowers along the trail to keep them distracted. It was a great hike to the top!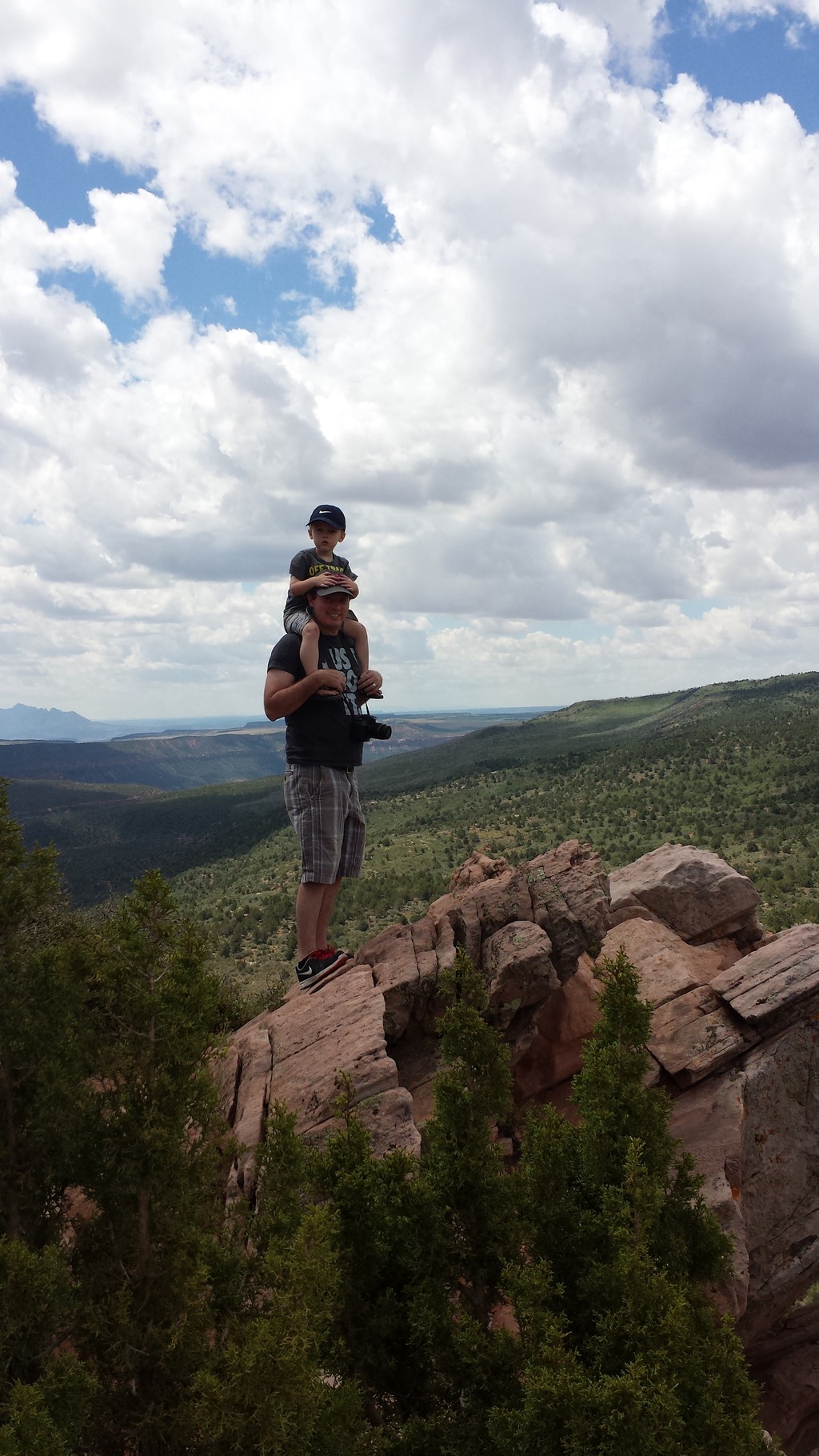 The adventurers.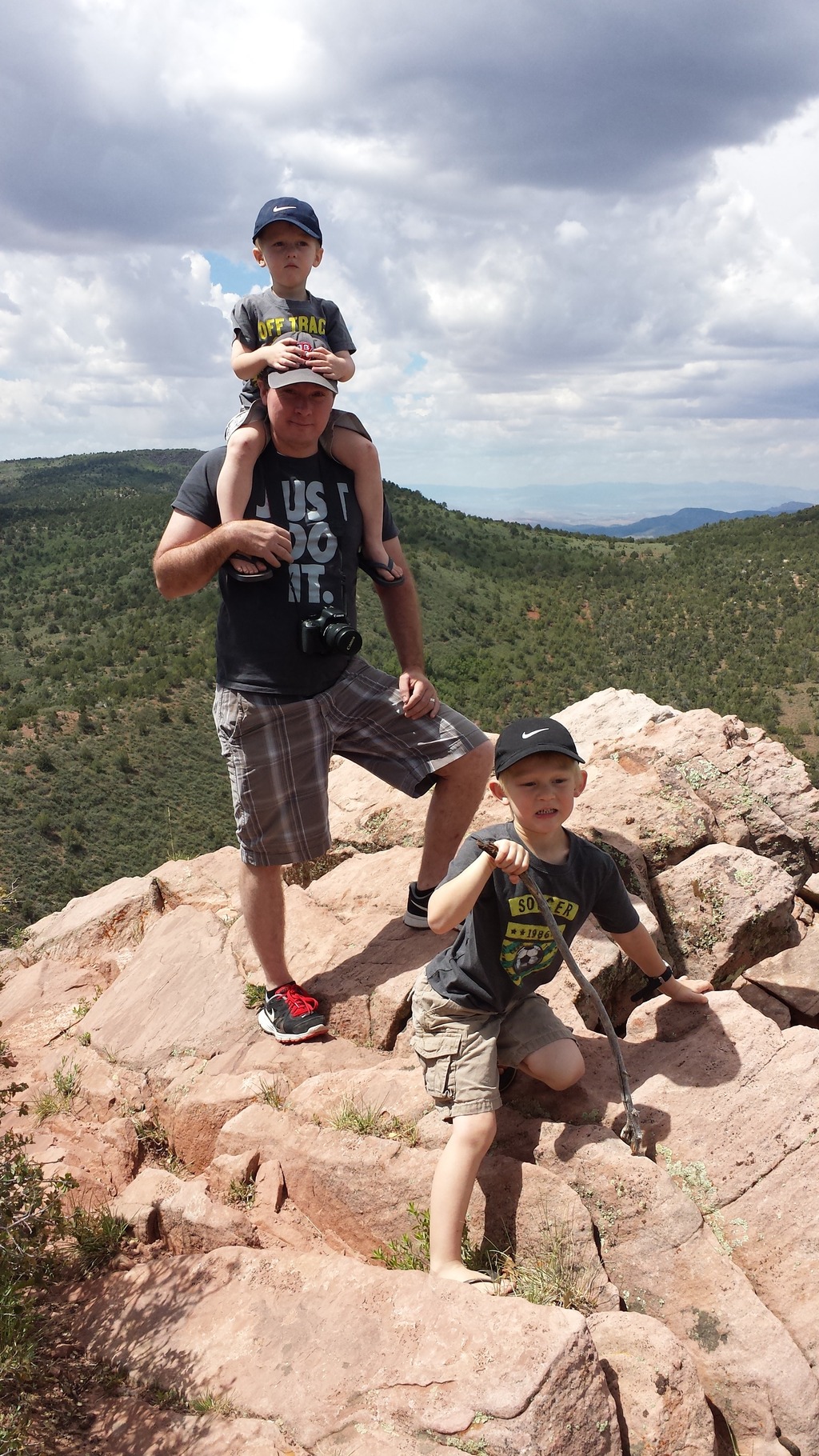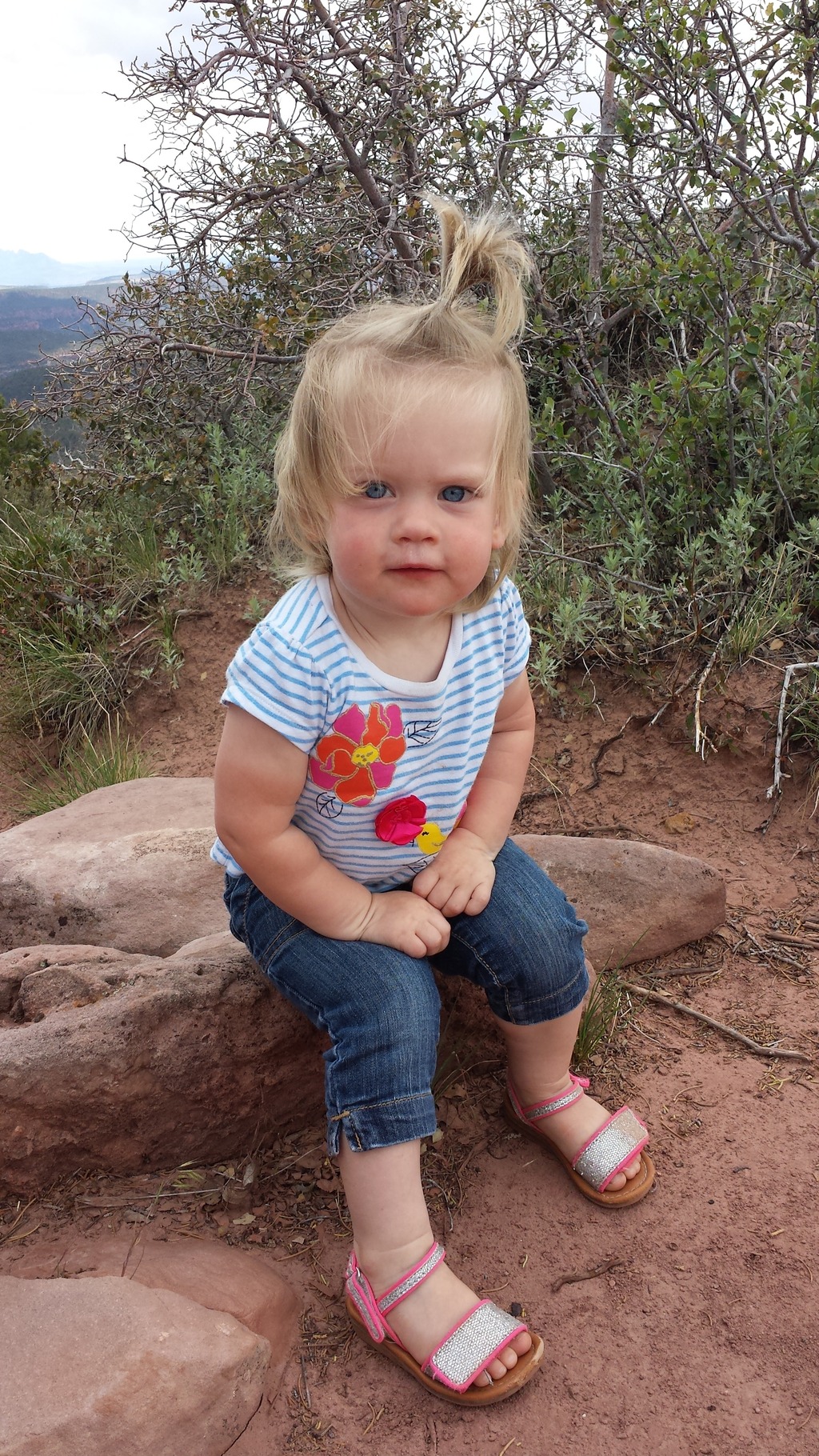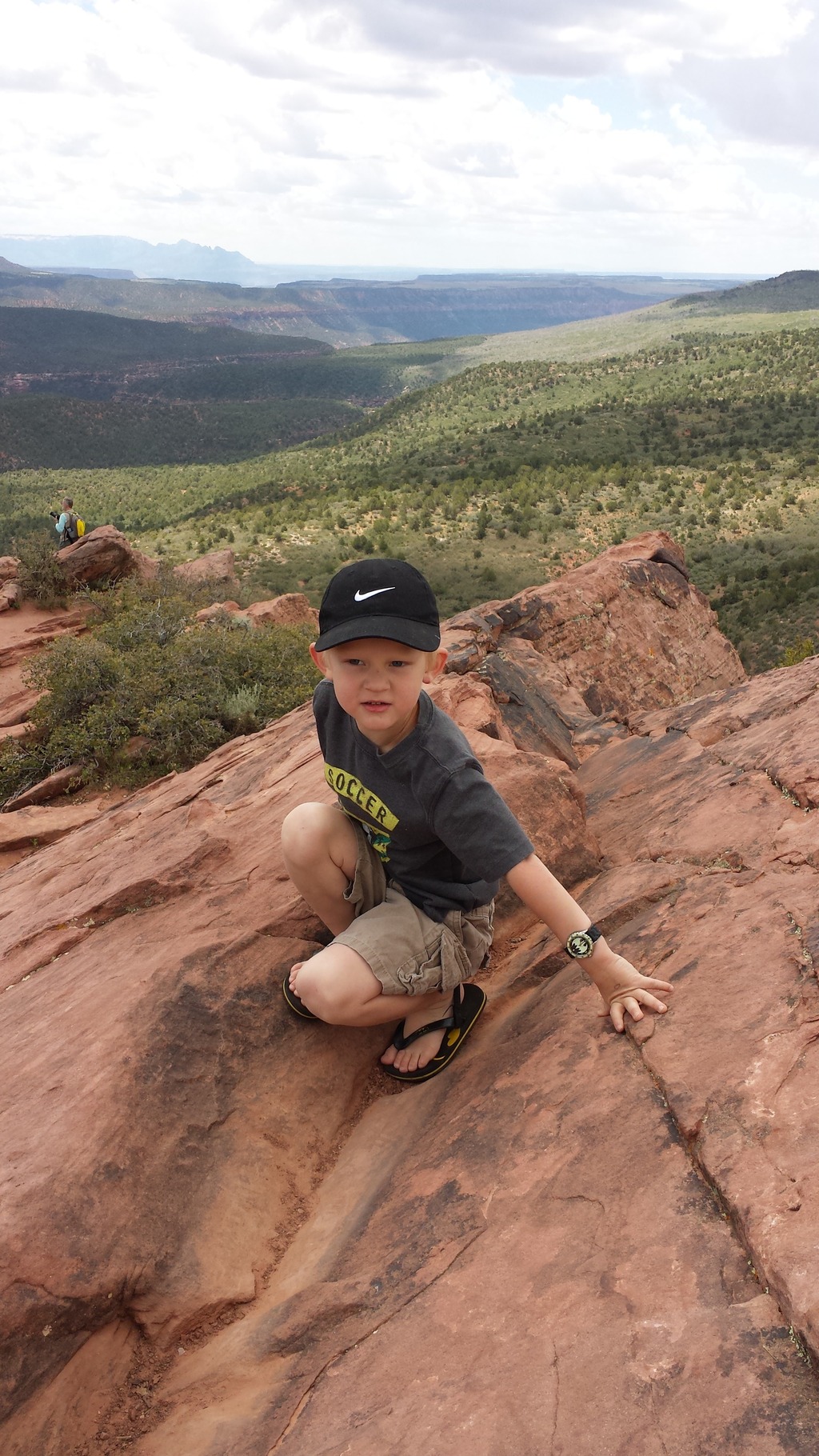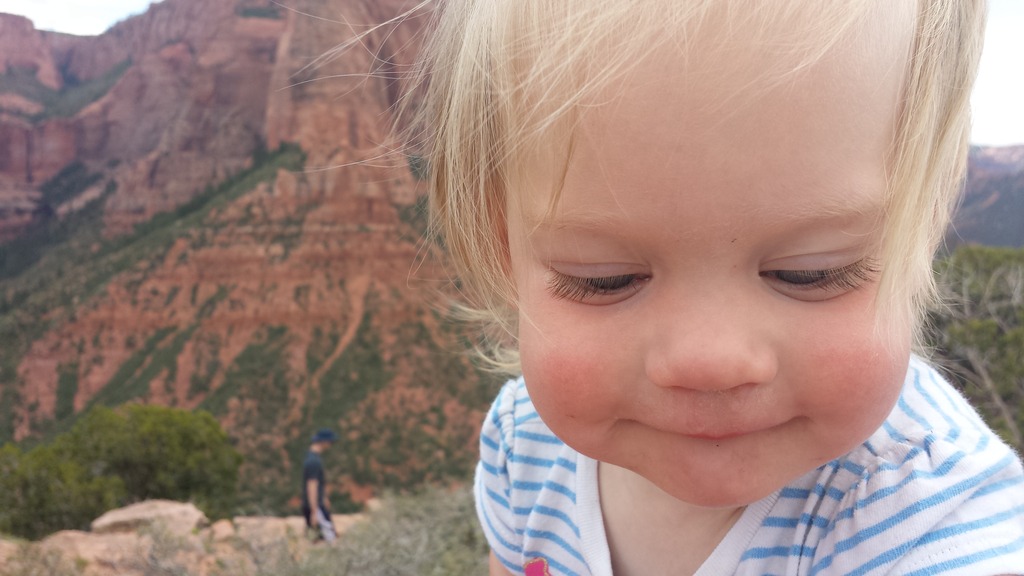 We enjoyed a nice little picnic afterwards and then headed back to Grandma and Grandpa's house.