New Canyon Climbing
This is likely to become something we do every time we visit Ephraim. We've been a few times and everyone loves it. Dallin takes the kids rock climbing up at New Canyon. It was about a 10 minute drive from Dallin's parents house. Can you image being able to go rock climbing just 10 minutes from your house? No wonder Dallin went so much while he lived there.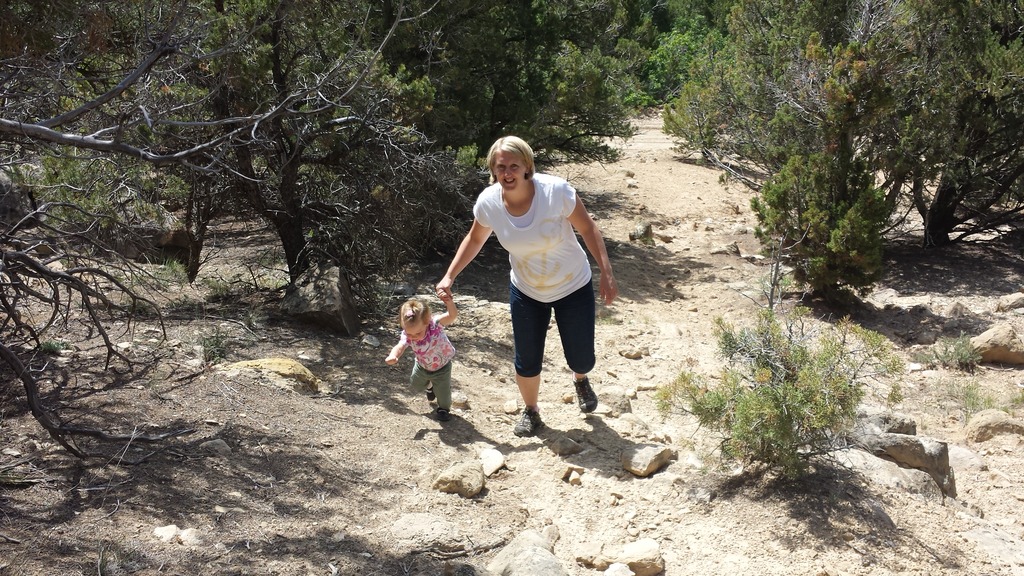 You start off with a short, but steep hike up. Adalyn insisted on walking the whole time. She is such a trooper!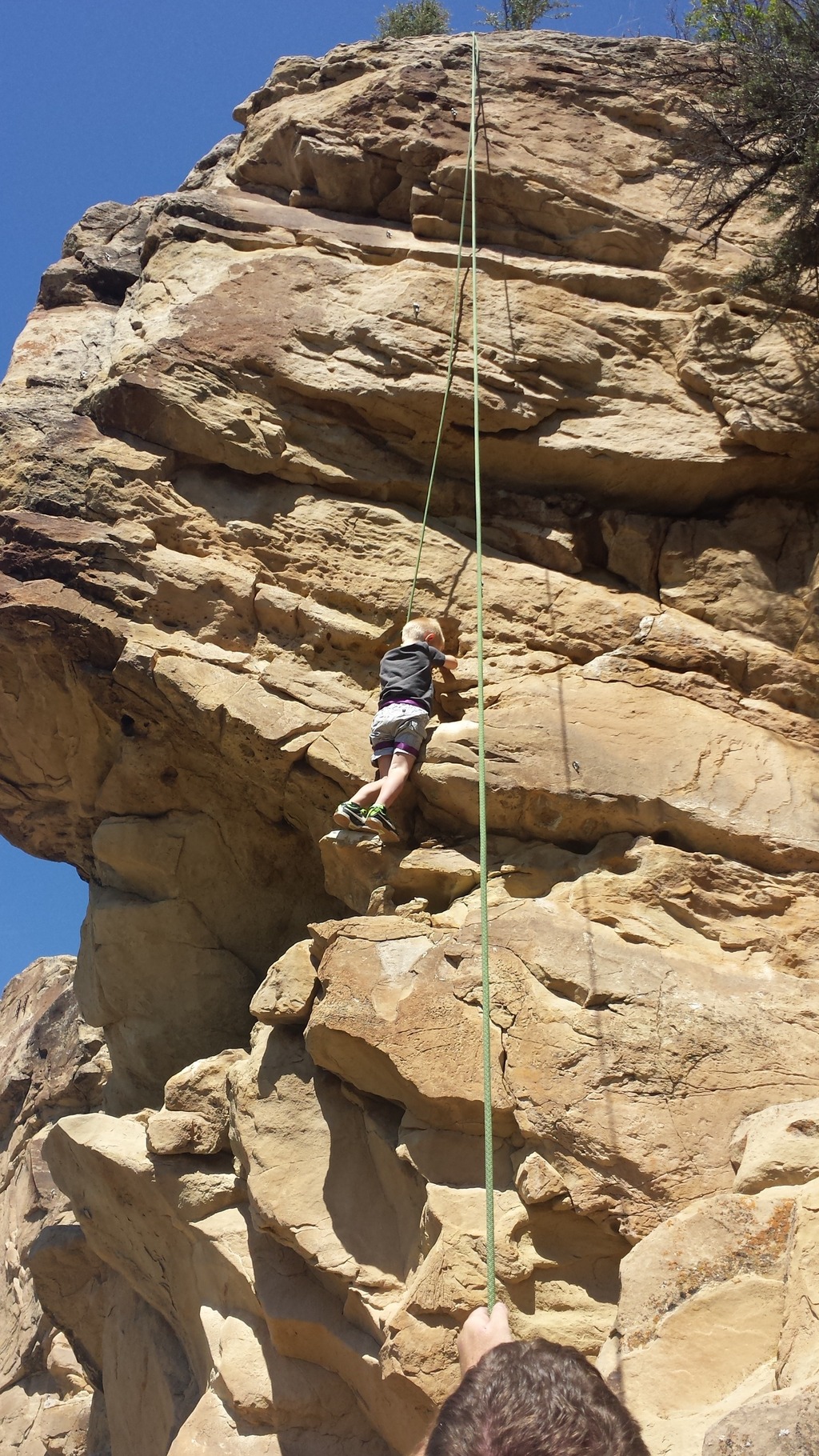 Benton started off climbing and did better than he ever has before! He can climb forever, but if you put a harness on him he seems to get more nervous. It is funny, but this time he seemed to get over it and climb on. It is so fun to see how he gets better each year. Emmett and Adalyn tried too, but they were more interested in throwing rocks and playing in the dirt.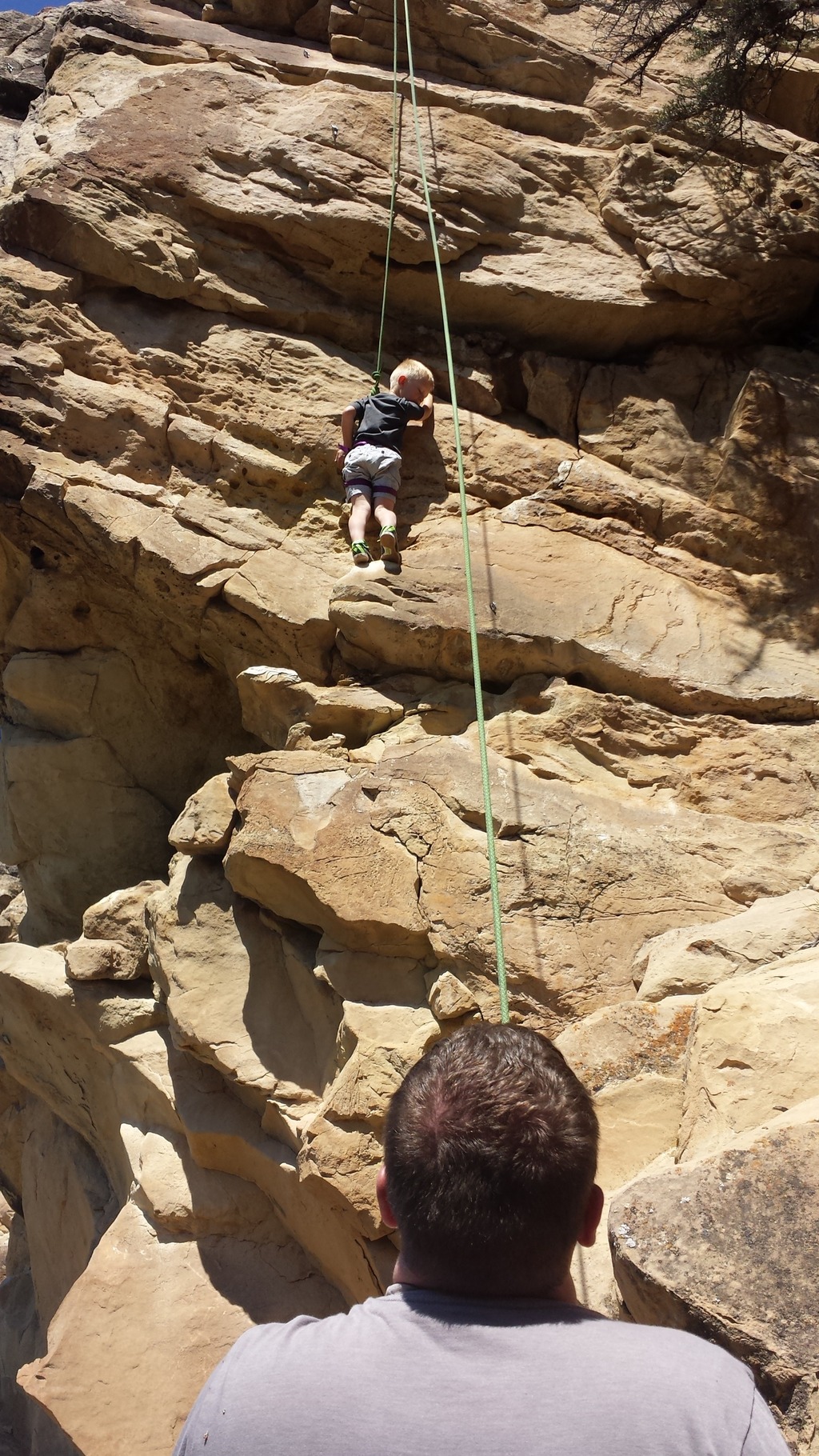 Since it was so steep we harnessed Addy and hooked her to a rock. She had a 3 foot area that she could move around in, and was safe :)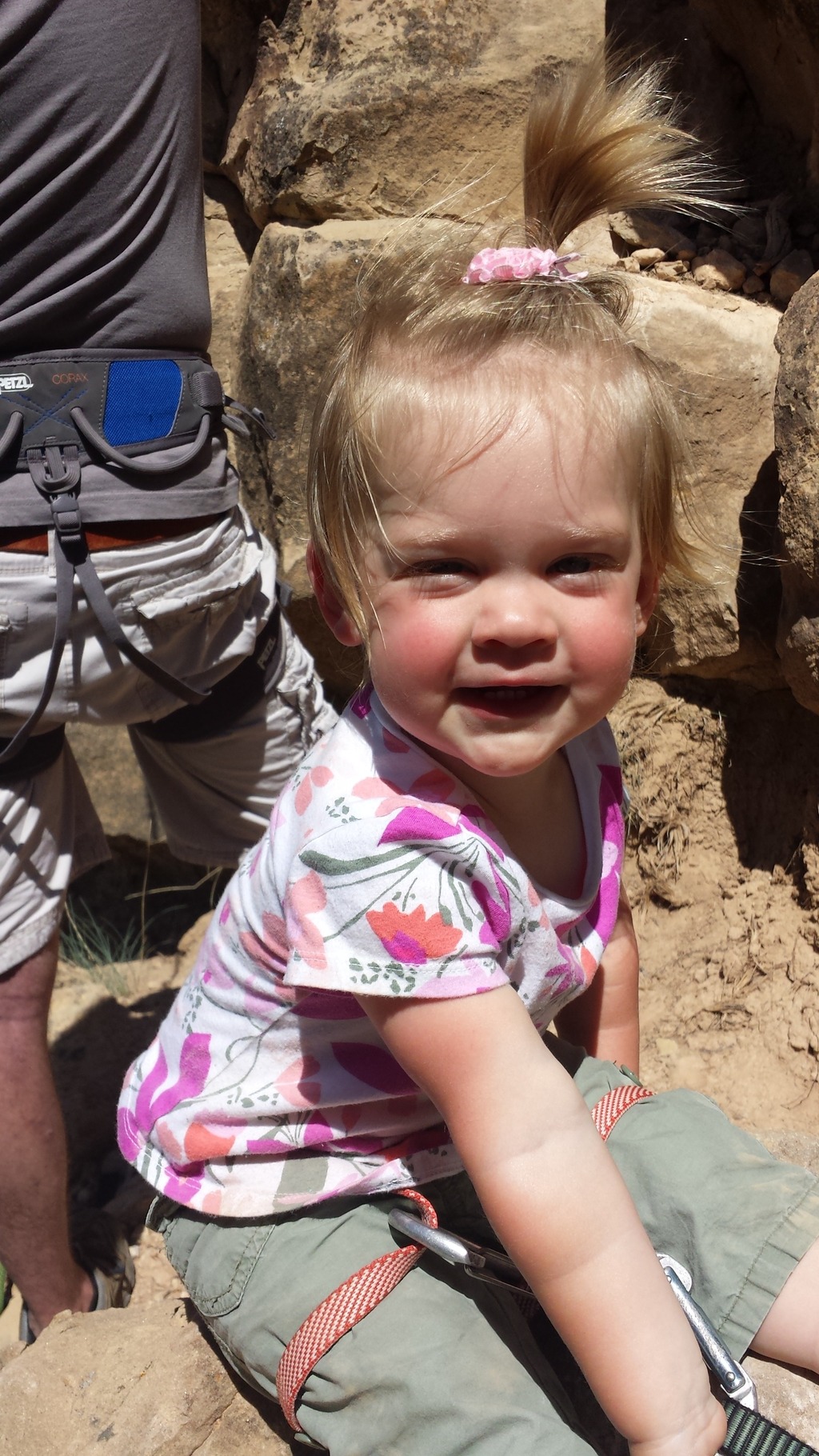 Adalyn and I headed back down early for a much needed diaper change and we watched as Benton climbed up another path. You can see him, just barely, emerge above the tree in the very center of this photo. You can see a dot for a head and a little arm poking out. It is just crazy to think that my little boy is all the way up there climbing! Luckily he has an awesome Dad to help support him, and who has the training he needs to make sure he is safe.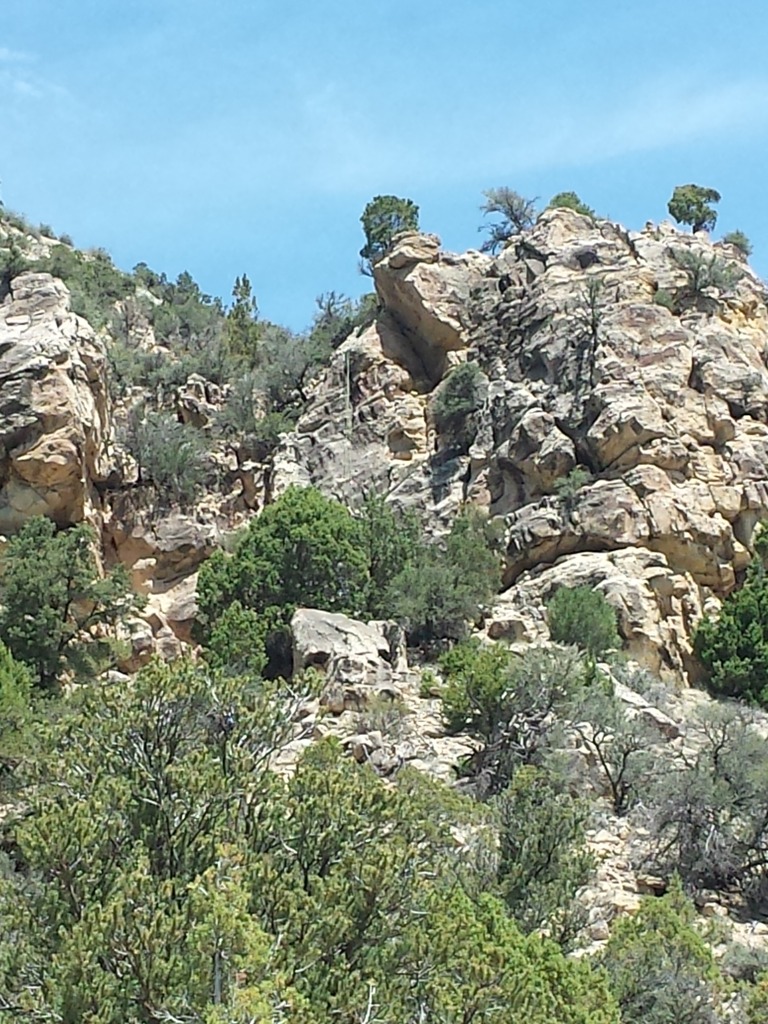 Now can you spot him?