Aviation
We've been a few times, but it is still fun to go! We headed out to McMinville to visit the Evergreen Aviation Museum today. There is so much to see, so many different airplanes and history to go with each. One day the kids will be more interested in that part, but for now one of their favorite parts are the airplane seats placed throughout the museum. They have buckles AND trays! What could be better?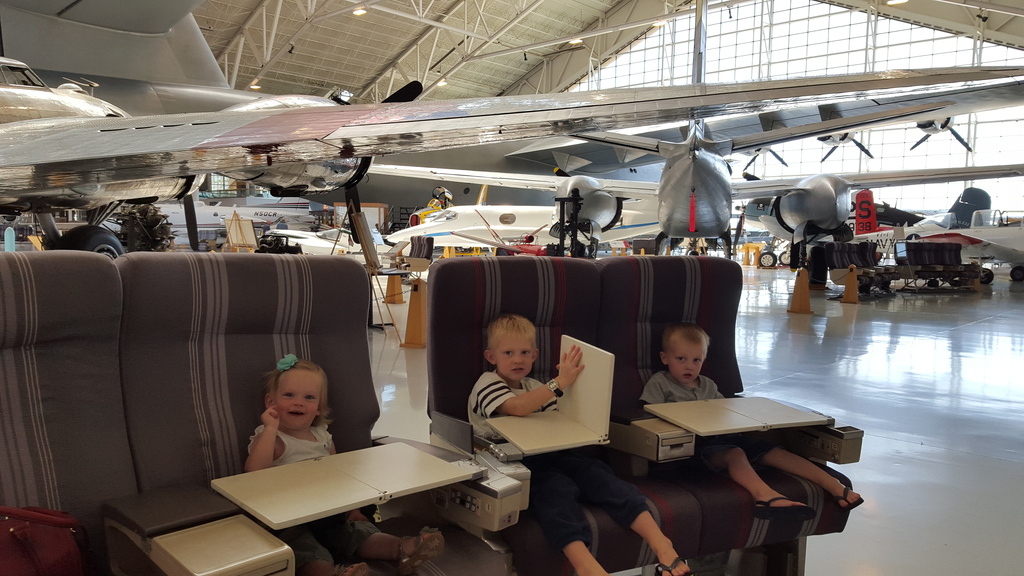 Not to mention that they are huge! Seriously how can I get seats like those the next time I fly?
Their next favorite place is the kids play area. I'm pretty sure we spend twice as much time in there as we do the museum. There are airplanes to ride around on, video games to play, and lots of little kid friendly scientific experiments.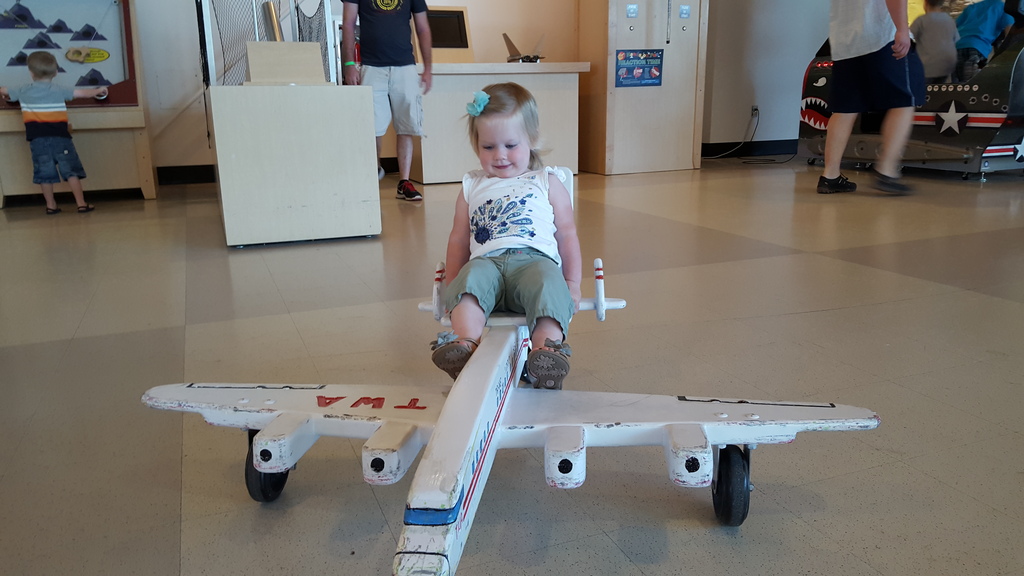 After this we headed to McDonald's for lunch because their cafe was out of everything. The kids were excited about it. We returned and went through the space museum across the parking lot. It was the first time we made it there. Usually we head home after the airplanes. After a little airplane ride we headed outside to the awesome playground area to burn off any last bit of energy the kids had left. It was a very fun trip!