Ice Cream Face
What should one do on the very last day of sabbatical? Get ice cream of course!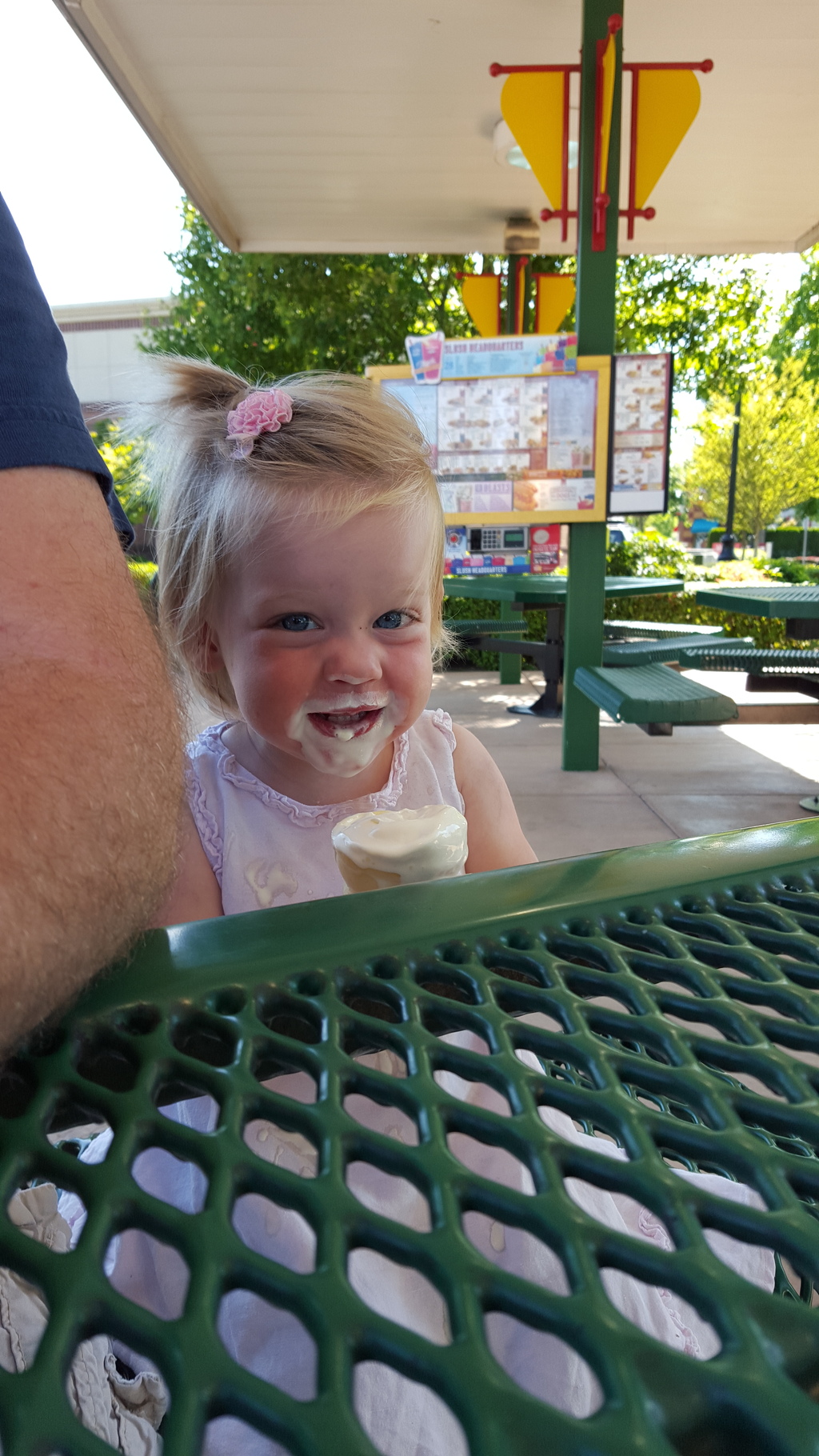 Everyone had a delicious ice cream beard afterwards. And sticky hands. And sticky... everything. But it was delicious!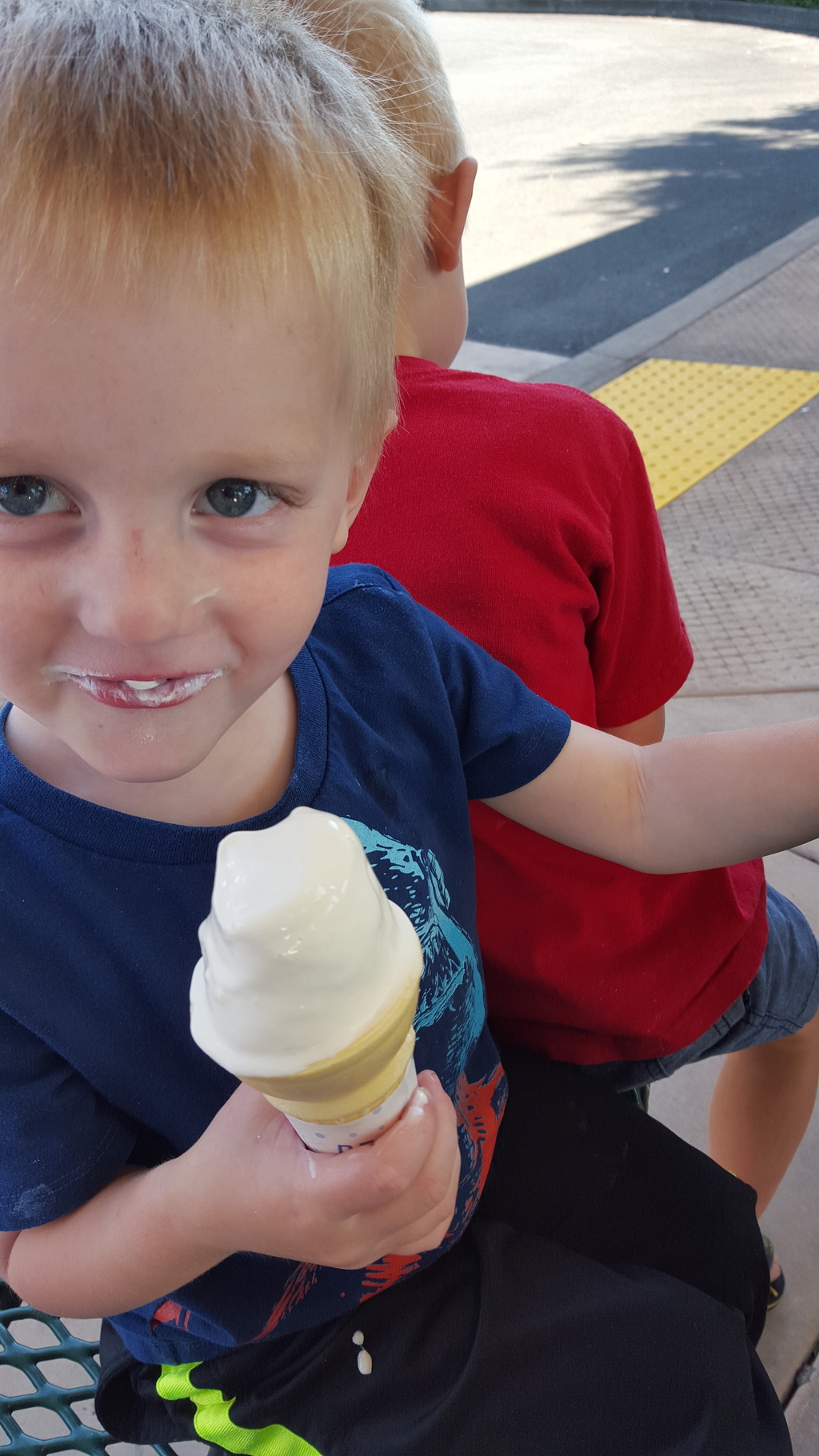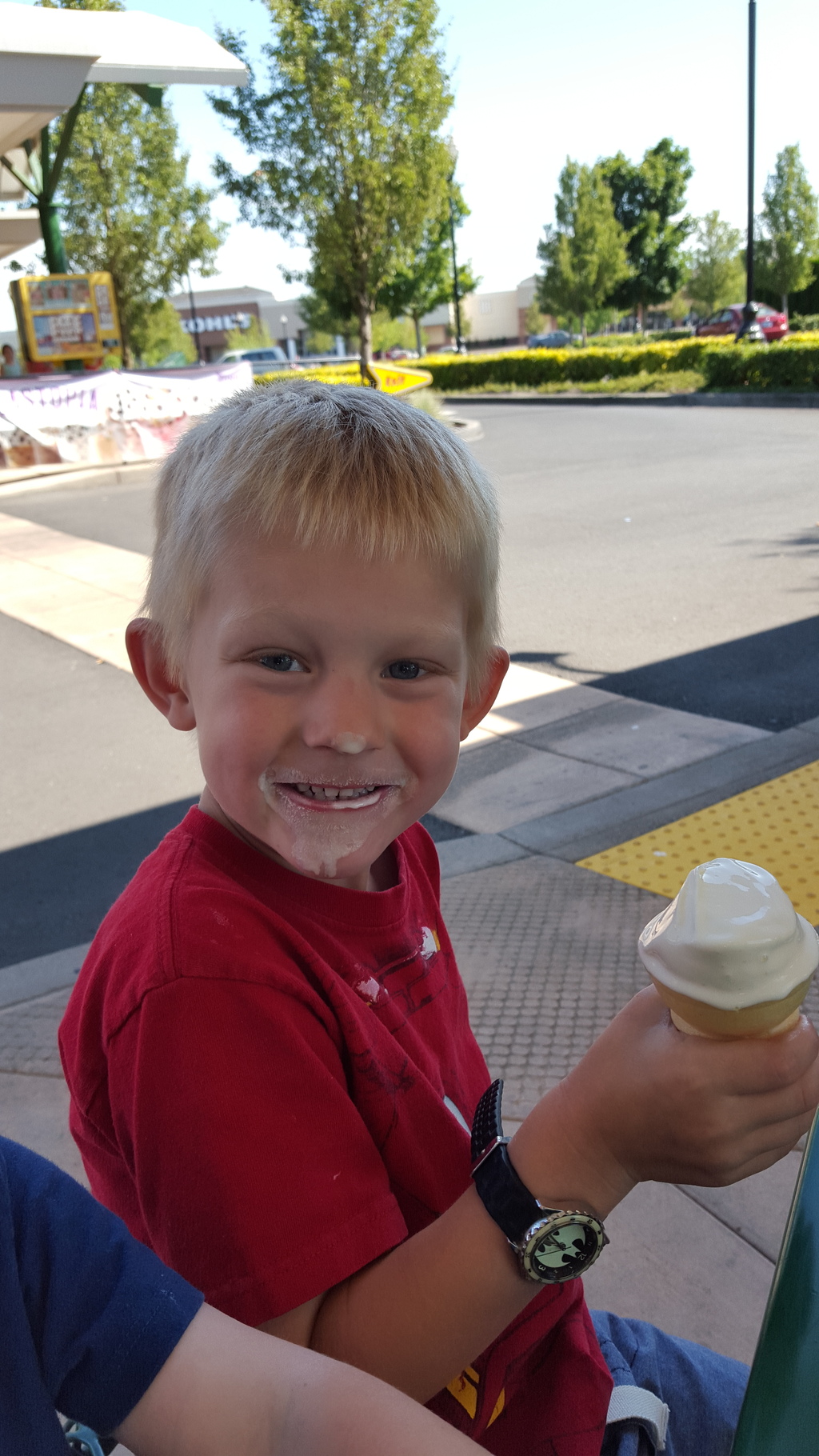 We are sure going to miss Dad when he goes back to work tomorrow, but we still have a lot of summer fun ahead of us to enjoy with him on the weekends!