Intel Picnic
Every summer Dallin's group has a picnic over at Rood Bridge Park. We look forward to it each time! It is so fun for the kids and it is really nice to put faces to the names of people Dallin tells me about from work. They always have a delicious meal and great activities to wear the kids out, I don't think we even made it to the playground there was so many other things to do!
After playing in the bounce houses for a bit we headed over to the line for balloons! He ws the best balloon artist I've ever seen. Benton asked for a bow and arrow, Emmett a spiderman, and for Adalyn he made a little lady bug bracelet. They were awesome.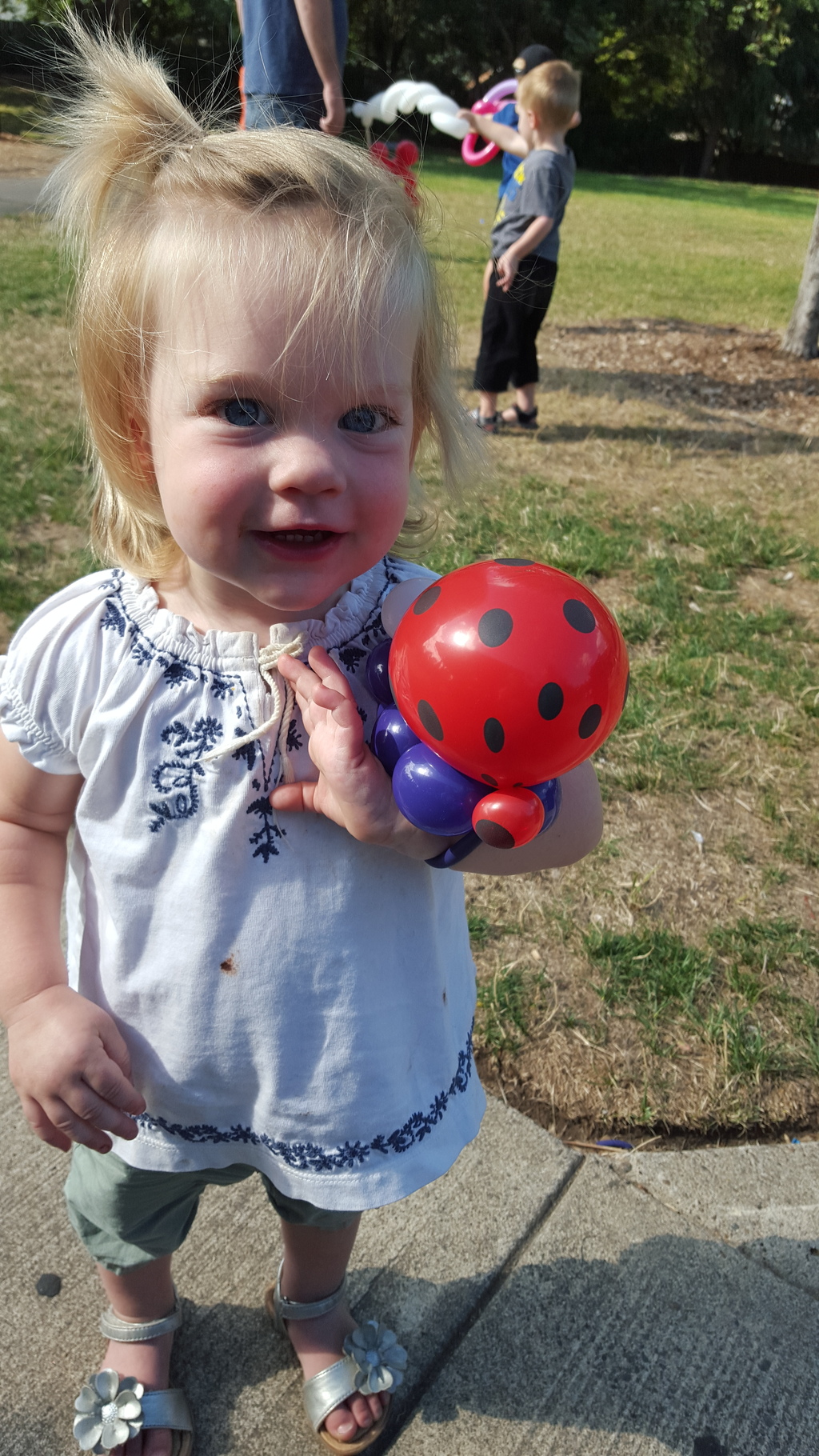 It's hard to tell from this picture, but Emmett's spiderman was shooting webs even! You can see Benton in the background with his bow and arrow.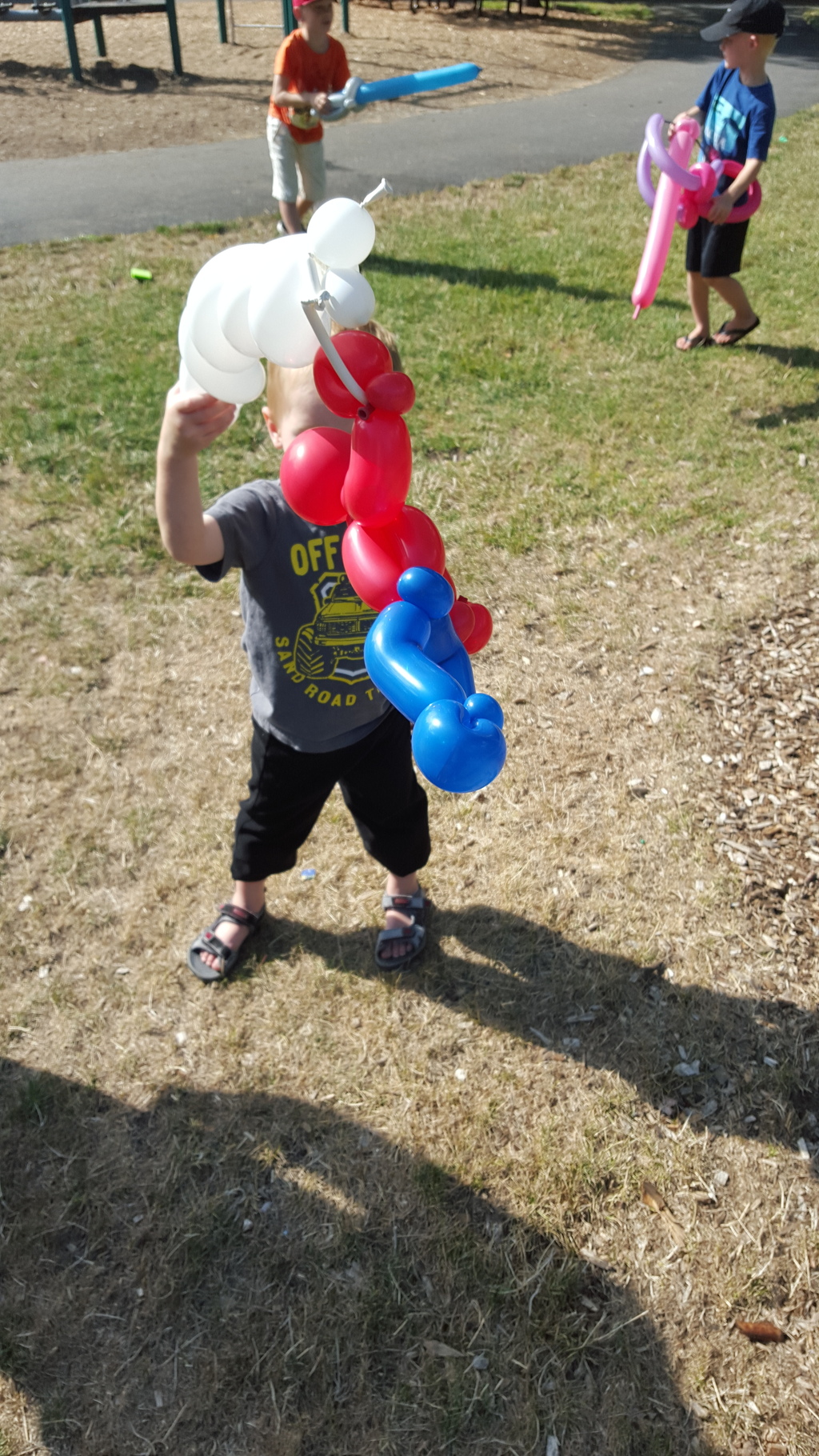 We also enjoyed cotton candy and snow cones, both are a must eat item at least once a summer.