Footbridge
Our friends told us about a secret place. We of course had to check it out. The Wilson River Footbridge day use area on the way to Tillamook turned out to be a secret paradise! I am still amazed at how many awesome places there are to still find so close to where I have lived my whole life. Oregon is awesome! This little gem is right on the Wilson river and is a great place for kids to play. The water is nice and shallow for several feet, then on the other side it gets very deep and you can jump off the rocks above. Which Dallin did of course, several times.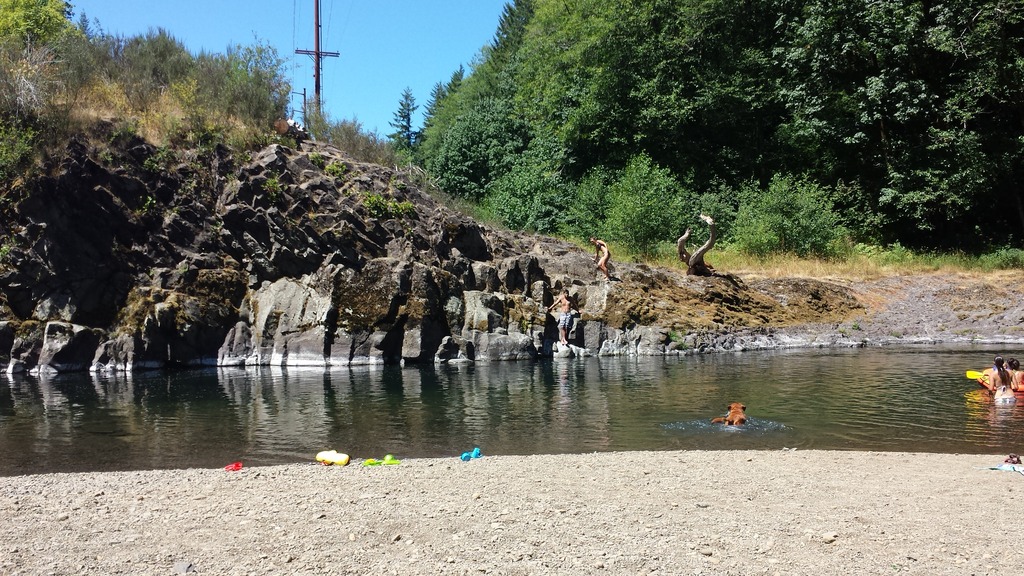 We were the first to arrive there and only a few other people trickled in as the day continued. The kids loved playing with the rocks and throwing them into the water. We brought our sand toys so they also dug, filled little buckets, and made piles of rocks in the water. It was very hot yesterday, probably near 100, so the cool water felt amazing.

There was even a little spot that you can see in this photos where Benton was able to sit in a little raft and float down the rapids. If you can call them rapids, but they were perfect for his size! He floated down about 20 times and Dallin was down at the end to catch him each time.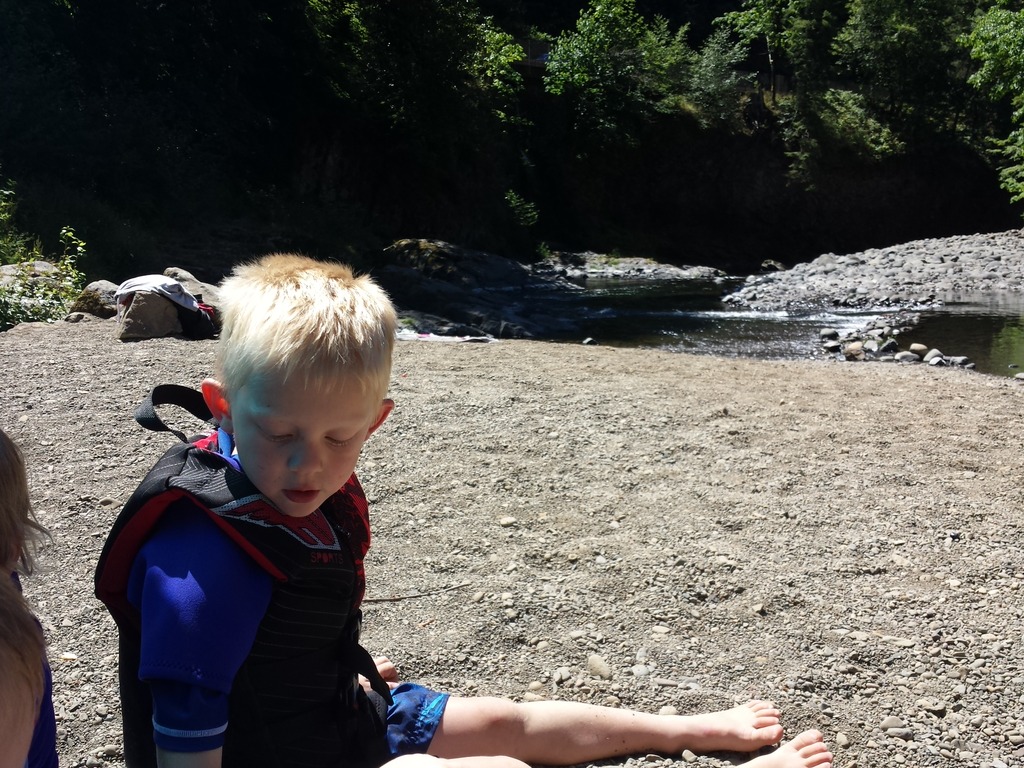 Everyone enjoyed a nice little picnic in the shade tent. We arrived around 10 in the morning, and by 1 we were ready to head back. It was just getting too hot! But we had so much fun and will be heading back again soon, with friends next time!