Christmas Eve
For the past several years the Herbert family has met up at Big Al's for lunch and arcade games. It has been so fun and so easy for everyone that we have kept up the tradition. It was interesting this year with 4 kids, but we survived, we just didn't last quite as long. This year we added a white elephant game for the kids. I'm pretty sure none of them had ever played it before so the stealing aspect wasn't used very much. They all still liked it though and we came home with some play doh, a nerf gun, and a joke book. They were happy.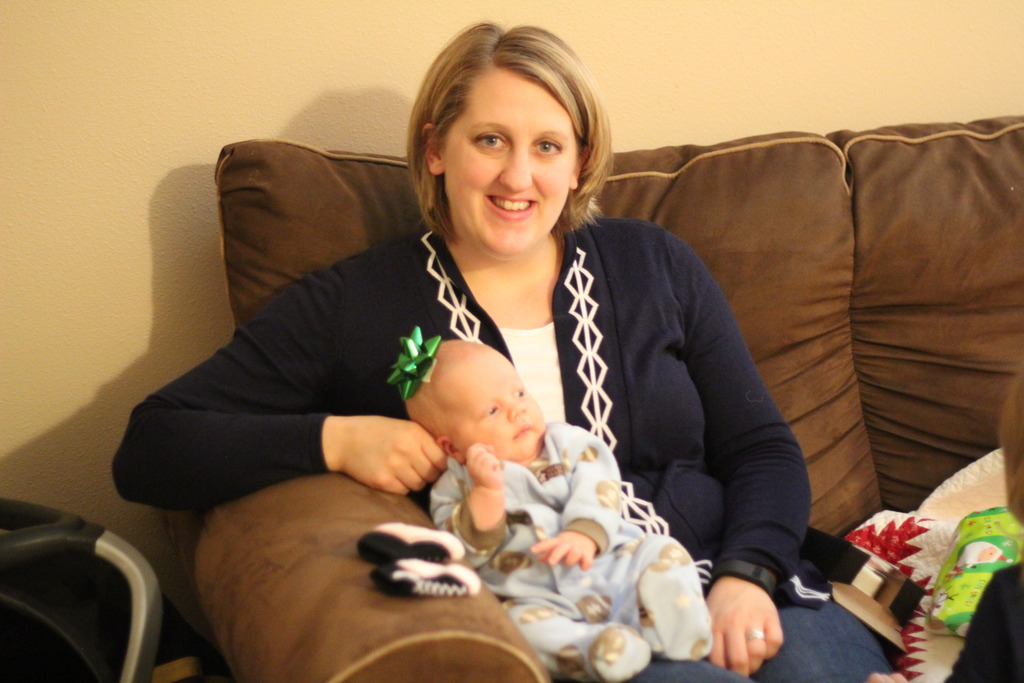 That evening we opened all the gifts from friends and family. The kids were so excited! They each got socks and new pajamas from us, because that's what we do. Then they each opened a gift from the sibling that drew their name. Benton bought Hudson a blanket, he came up the idea all by himself, and picked out the softest one in the store. Emmett bought Adalyn an alphabet electronic pad. Adalyn bought Benton a bow and arrow, just what he asked her to buy for him about a hundred times. And Hudson got Emmett a Blaze monster truck that drives when you pump it. I love seeing what they come up with for each other.
Here they are int he new pajamas all comfy and cozy, playing with Adalyn's new toy.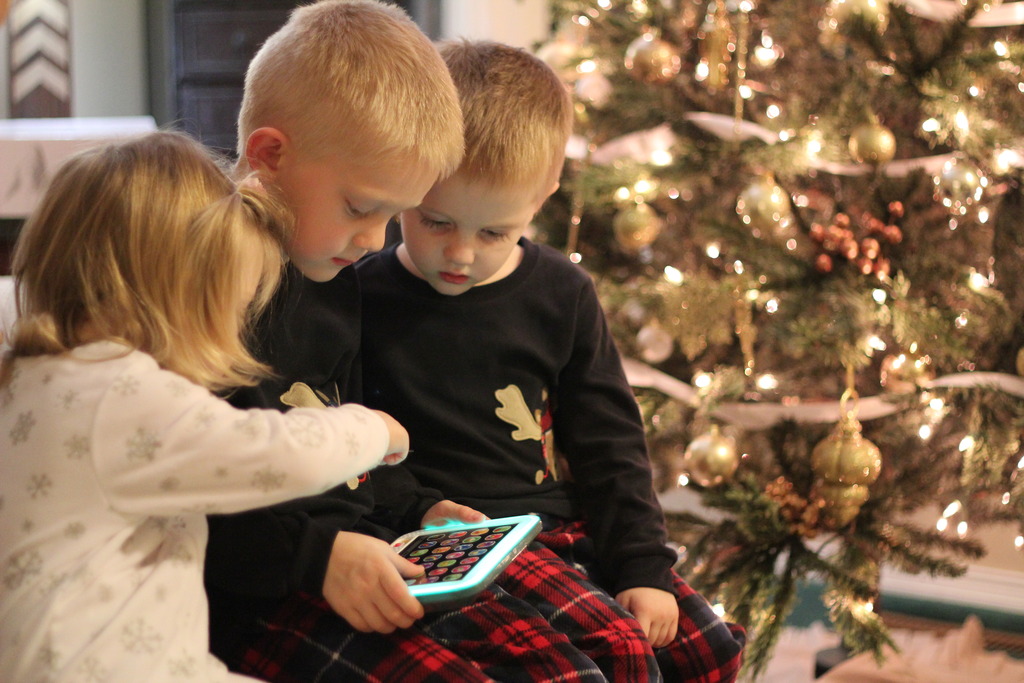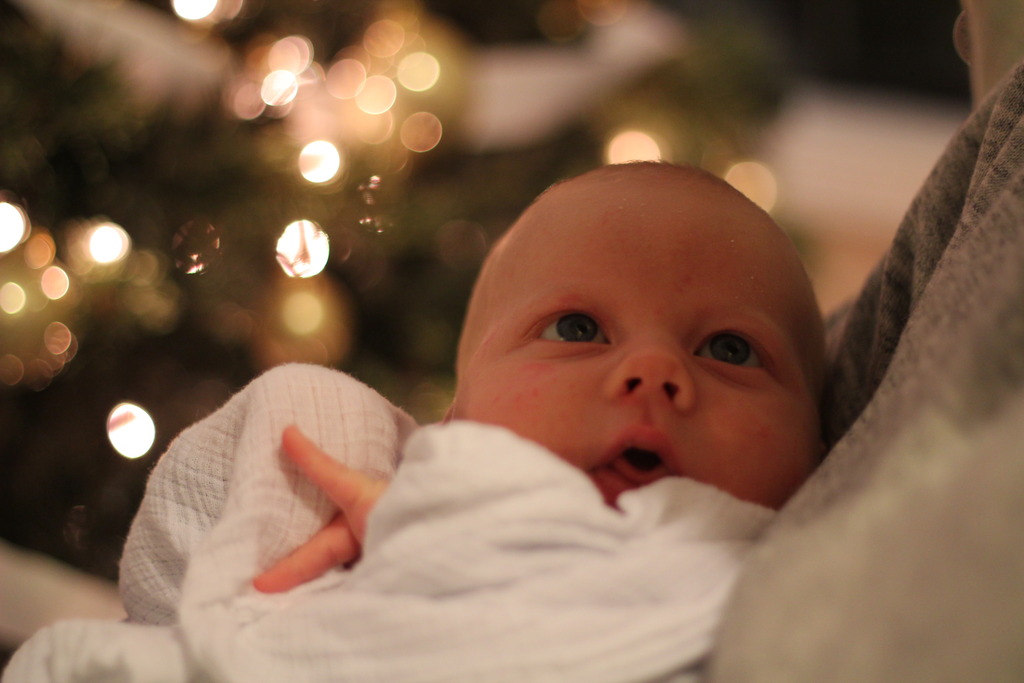 Now they are all sleeping peacefully. Tomorrow will be another exciting day.