These Two
Just about every time I take pictures of Hudson, Adalyn wants to join in. It is so sweet that she always wants to be with him.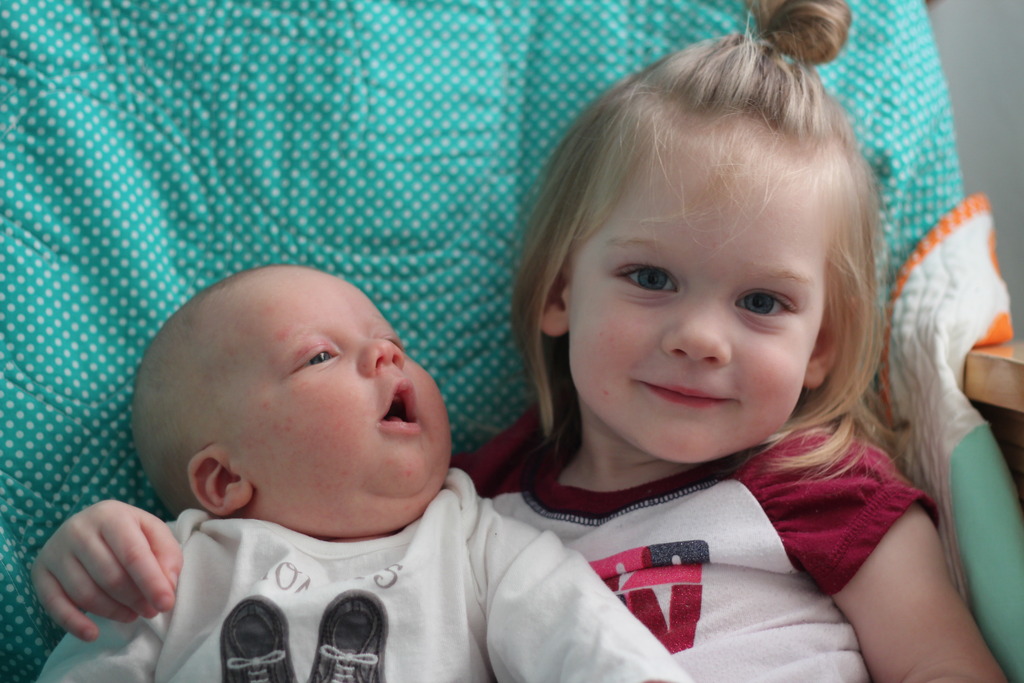 Hudson is 6 weeks old now! He continues to be such a great little baby.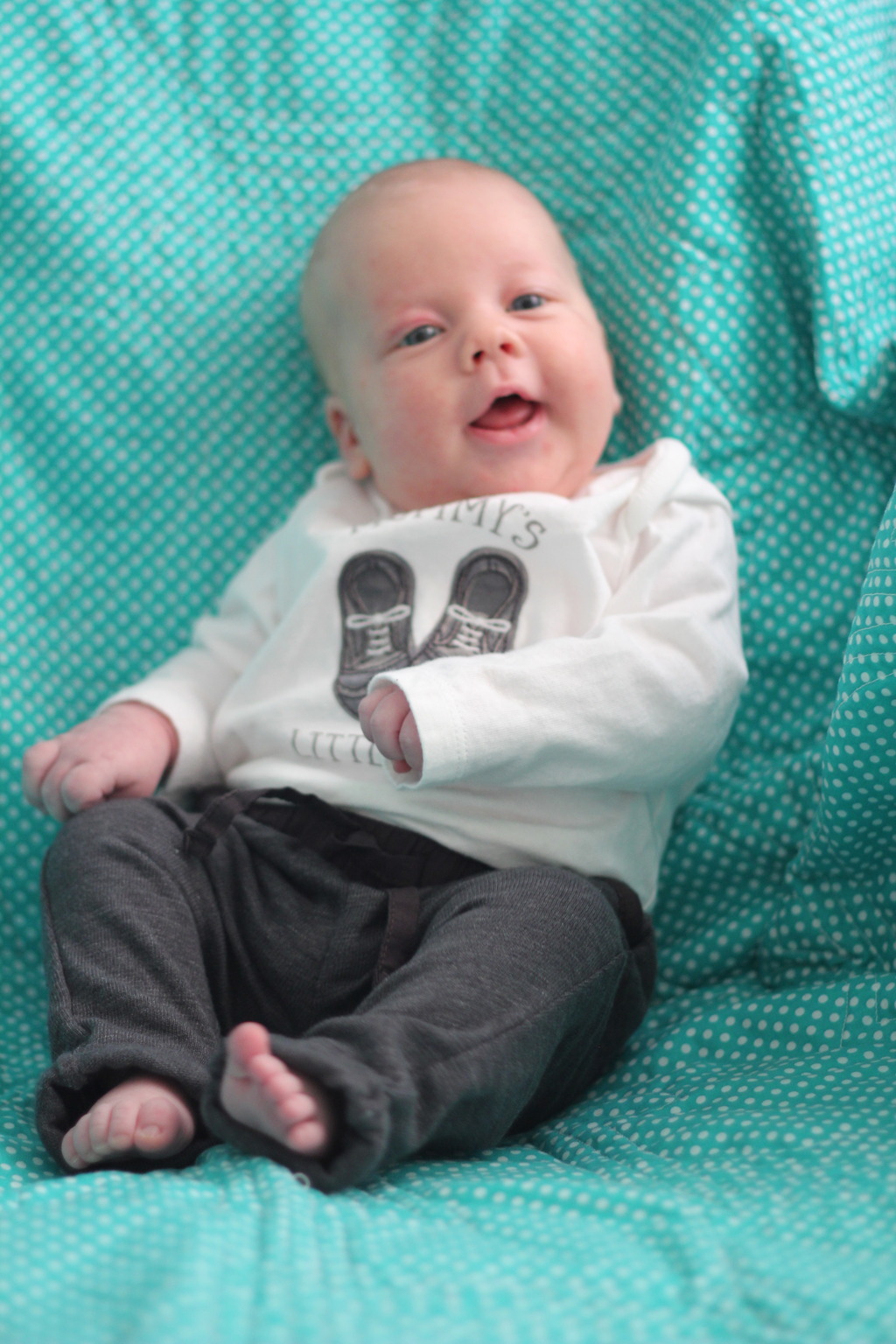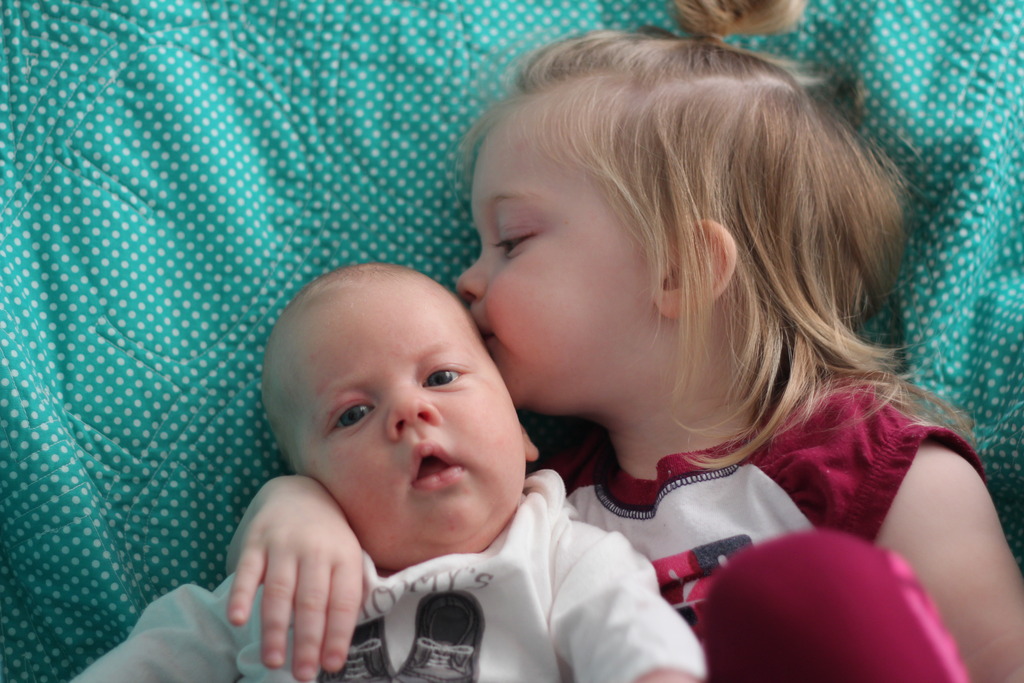 Emmett took a turn taking pictures. He was so cute about wanting to take one of Hudson. It is amazing how much they love this little boy. They all want to spend time with him. Every time I bring him into a room they all excitedly say, "Hudson!" They talk with him when he is on the floor, sing him songs, and check on him when he is sleeping. What a lucky little brother.