This and That
Check out the feet! He has the longest baby feet I've ever seen. They always find their way out of the swaddle. He was 2 1/2 weeks old here.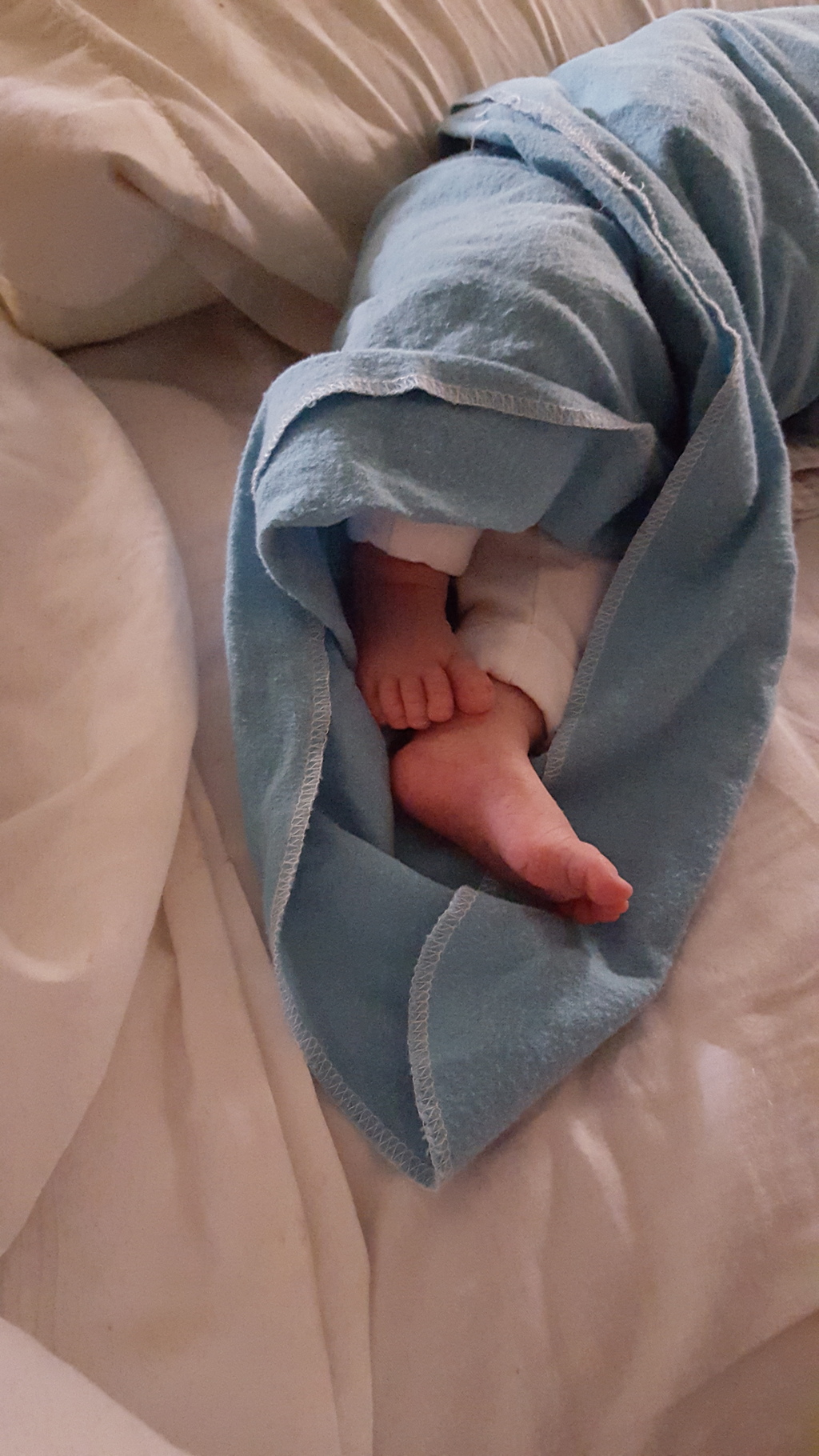 Adalyn loves to hold Hudson. She always asks to hold him and then she kisses his little head when she does.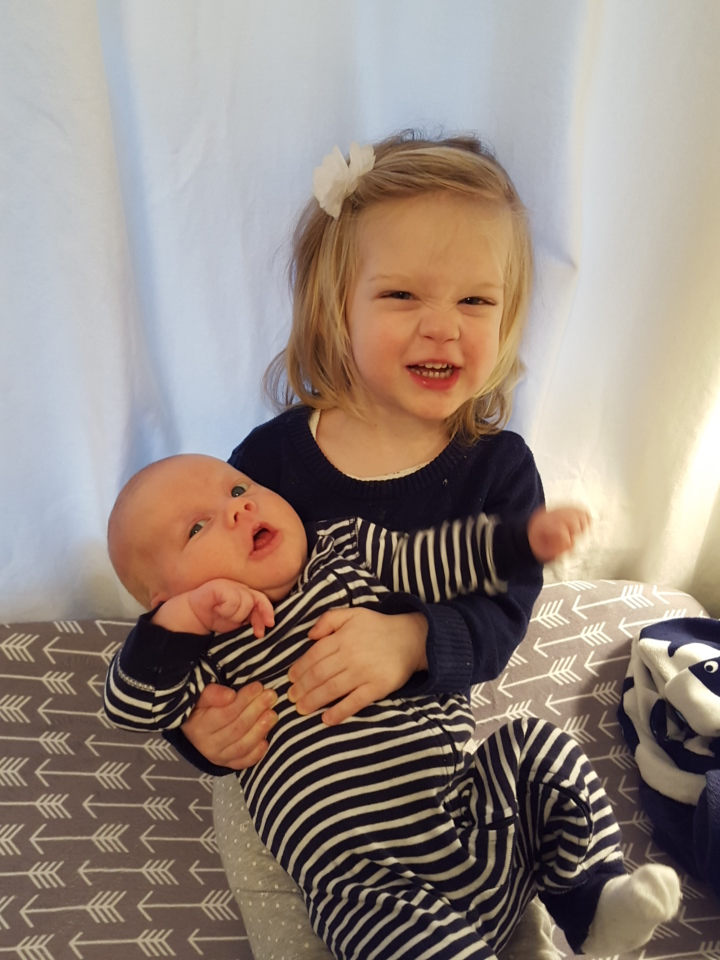 My first time taking all four kids to the grocery store wasn't that bad. I only had to pick up a few things which made it a fast trip. It's just funny to look at. I get all kind of great looks and comments about where am I going to put the food, or that my hands are full.