House
We finished one of our house projects! Dallin did most of the work, but I helped a little. We have several others started, like 2 chairs taken apart and half of our backyard weeded.
Dallin is working on one of them right now
Here is what the front of our house looked like when we bought it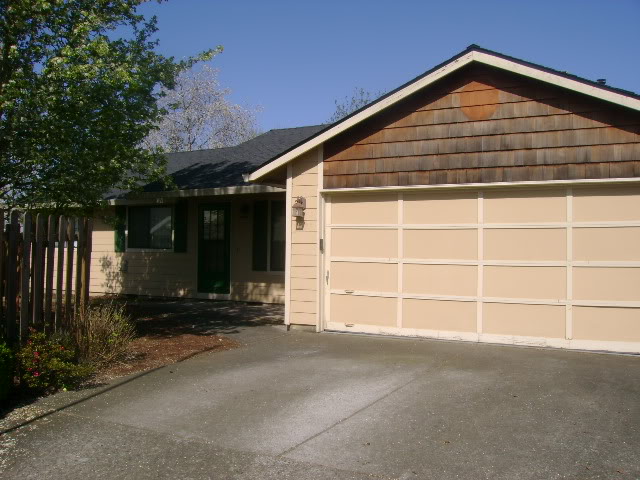 And this is what it looks like now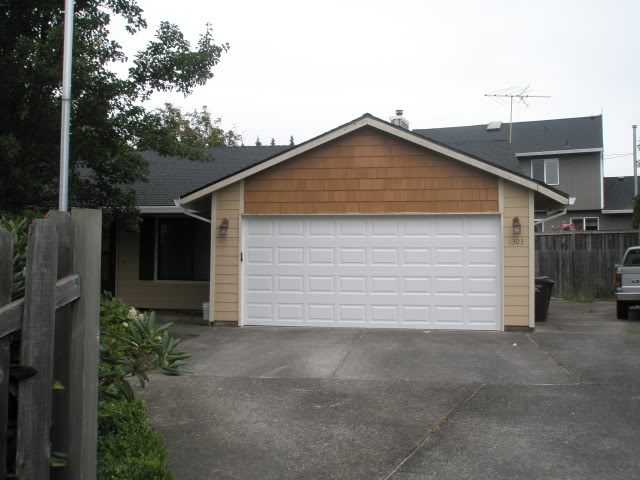 We got a new garage door, cleaned up the cedar siding, and the used a solid stain on the cedar. We love the results!