Cranky
Benton has been Mr Cranky Pants lately and was in need of something to cheer him up. Today was the day we realized what that would be, spring! For the first time since Emmett was born all three of us got to be outside, it was finally warm enough. Spring and summer are going to be so fun, and Benton will be so happy (which means all of us will be happy).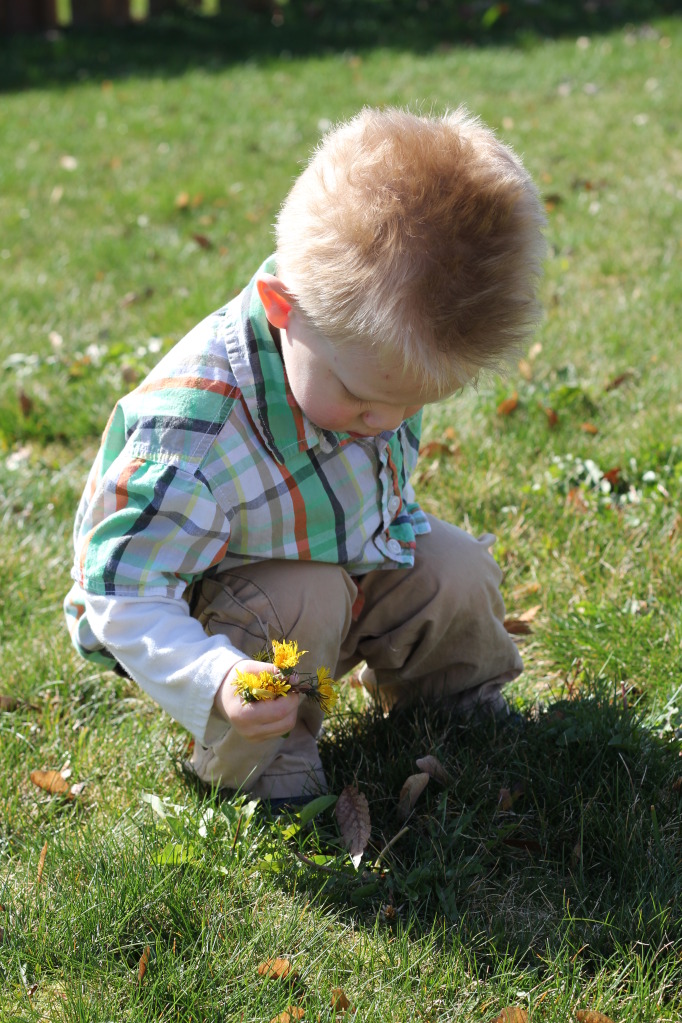 He loved picking all the dandelions. Pick to your hearts content Benton! Just stay away from my flowers please.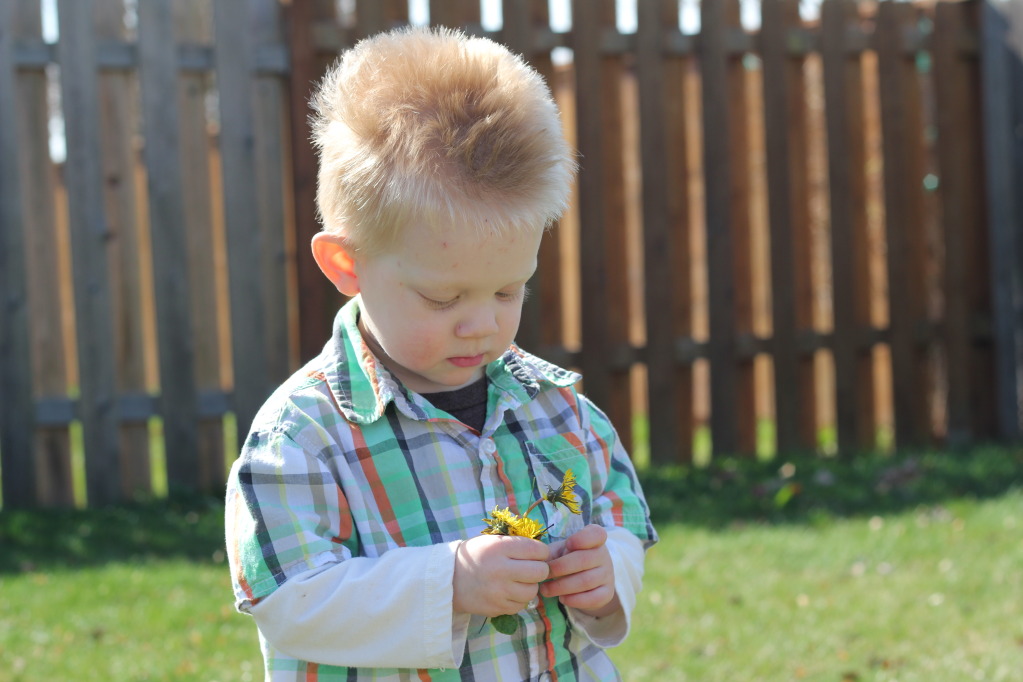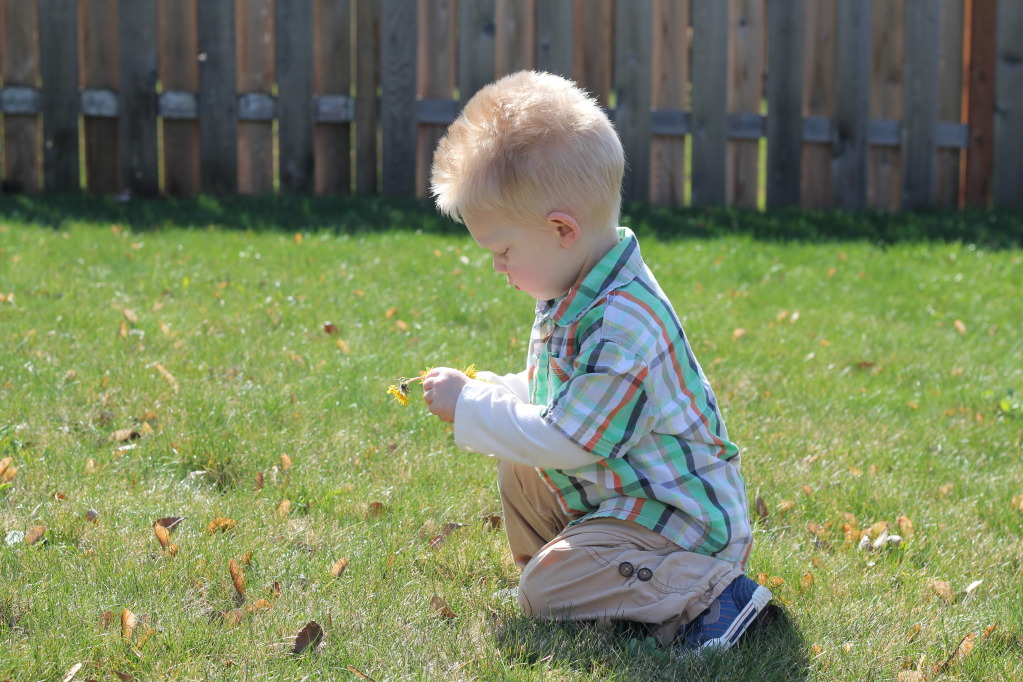 See that grin?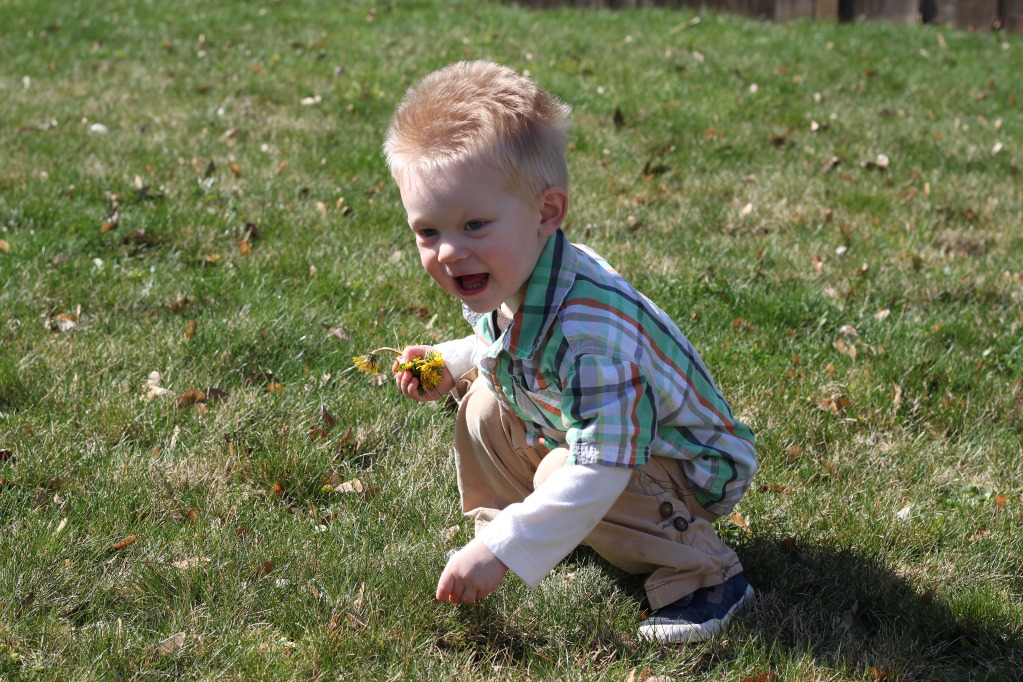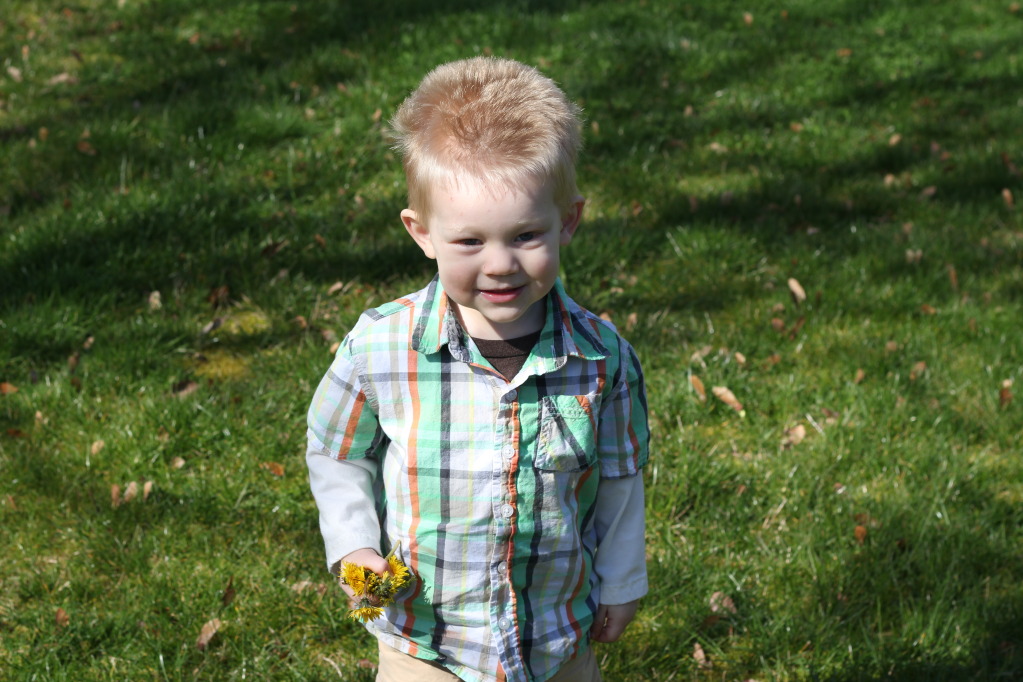 Too bad the 7 day forecast shows only rain... please come quick spring!