A Whole Month
It really has been a month since this sweet angel joined our family? Emmett has been such a joy in our home. We went to the doctor and found out that Emmett weighs 10 pounds 10 ounces already! He just wants to catch up to his big brother I guess. He is also 22.5 inches long. He's a healthy growing boy!
Here he is today with his lion.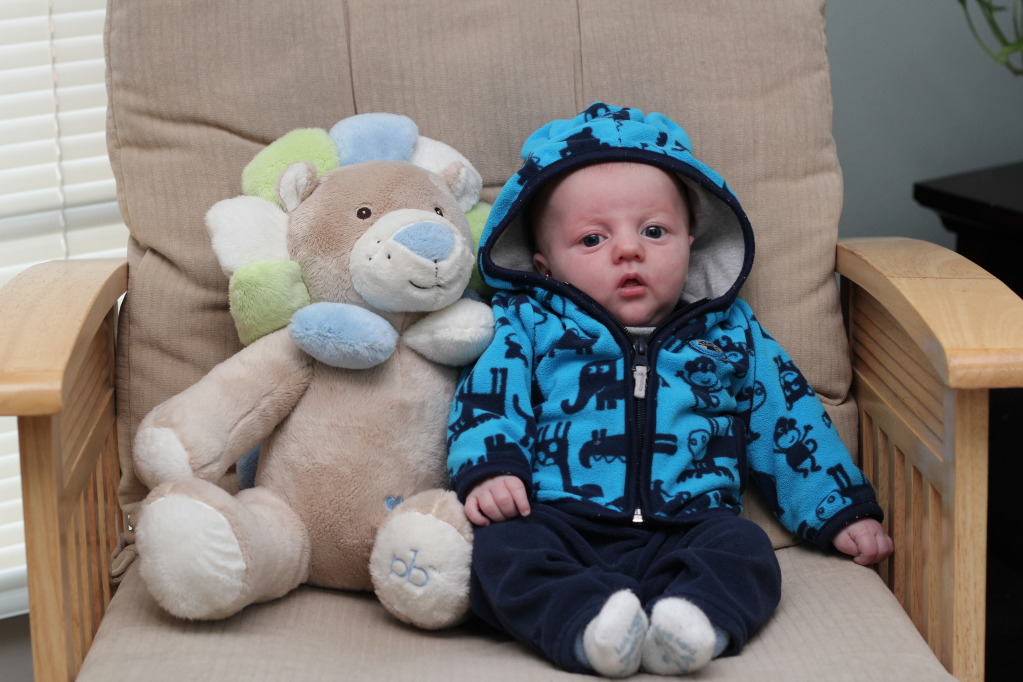 As of right now Emmett sleeps great at night and for naps. He is awake a couples of times a day but never at night (thank goodness). He still will fall asleep anywhere or with any noise, like Benton playing the piano for example... He also likes his car seat and usually falls asleep in it. He is a relaxed baby, which makes for a happy mama.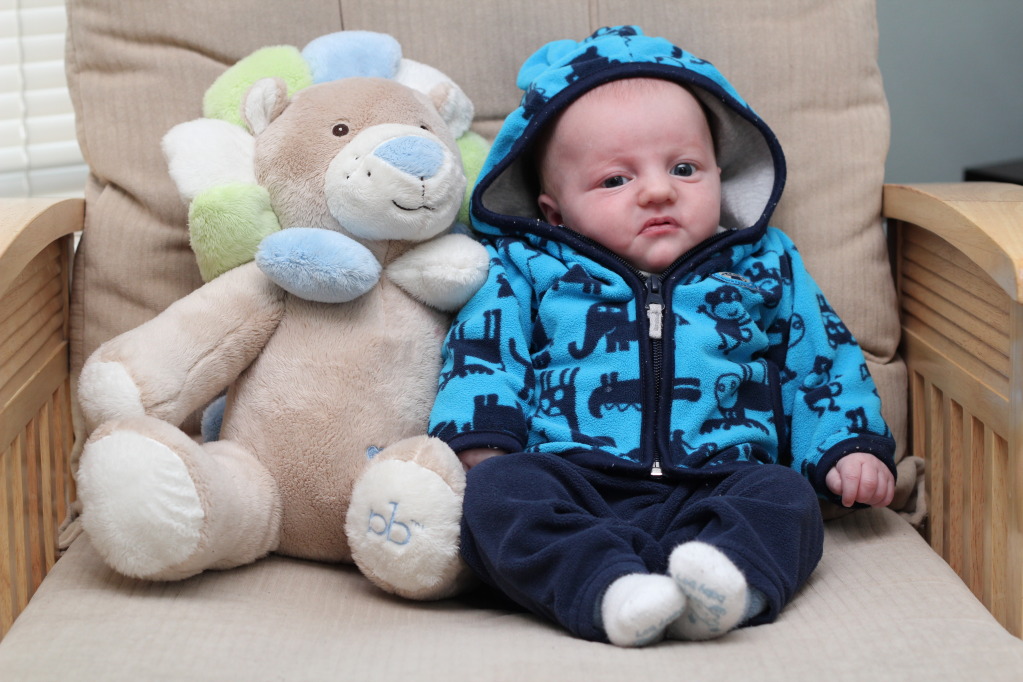 Emmett loves taking baths. He very calm until you take him out of the warm water.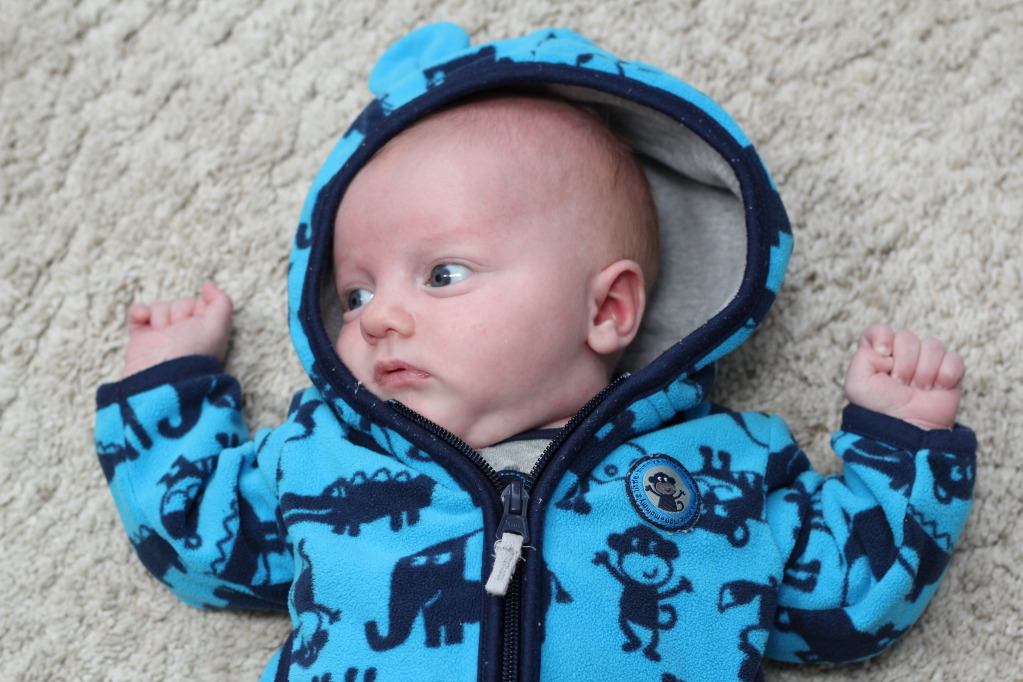 He is just barely beginning to coo. I love baby coo's. I can't wait for him to do it more often.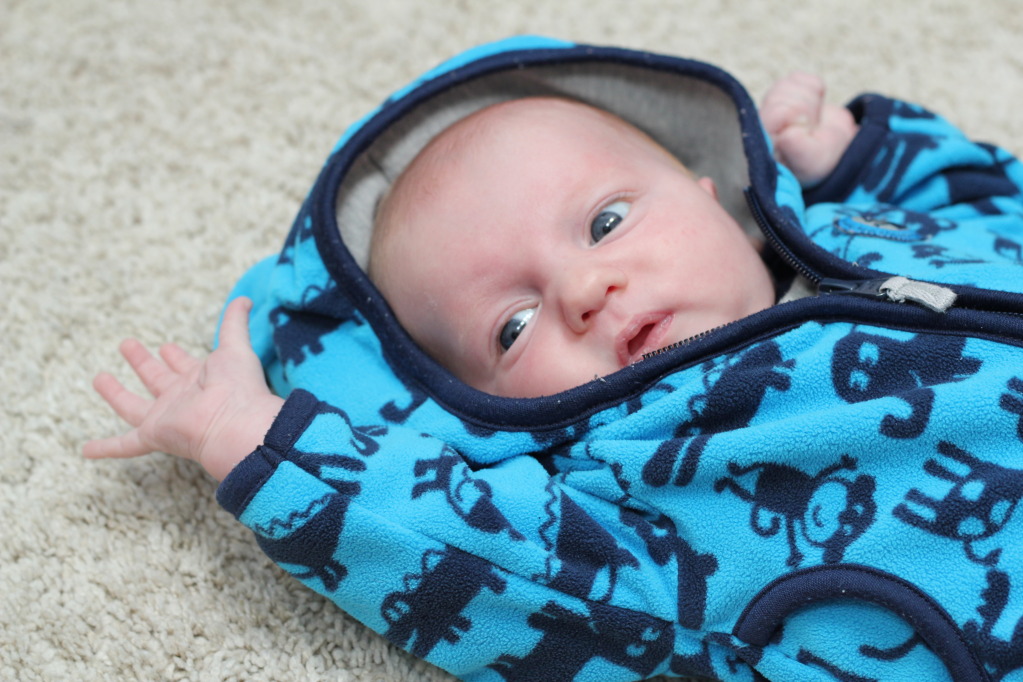 Not too much else has changed, well except for his diaper many, many times. And of course he is getting bigger all the time. But he still sleeps, eats, poops, and that is about all.
Happy one month birthday Emmett, we love you!