Stepping Stone Cafe
We love watching food shows around here. Cake Boss, DC Cupcakes, Man vs Food, you name it we would like to watch it. One problem, we don't have cable. Which means our options are limited to whatever is available on Netflix. Except for the two days spent at the hospital when I had Emmett. They had cable! Hahaha, seriously I look forward to watching HGTV and TLC when I am at the hospital. You are up all the time anyway, lol. Needless to say while we were there we watched an episode of Man vs Food. Finally they featured a restaurant in Portland! We decided we had to go and what better time to go than when we have visitors? First we had to convince Dallin's family to go. It took one word and they were sold. Mancakes. What are Mancakes? We are talking GIANT pancakes.
Friday morning we headed down to Stepping Stone Cafe to get us some Mancakes. We had to wait outside for a table, which means more time to play with Benton!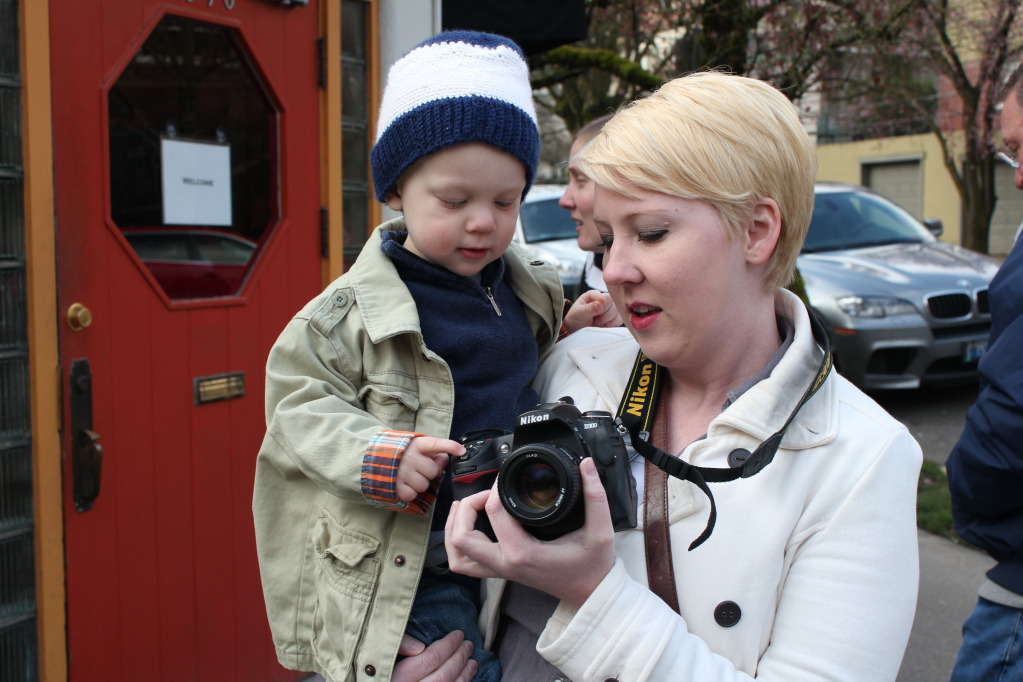 We started out taking pictures, and then Benton had to run and jump. Jenny and Stacey were kind enough to help him with that.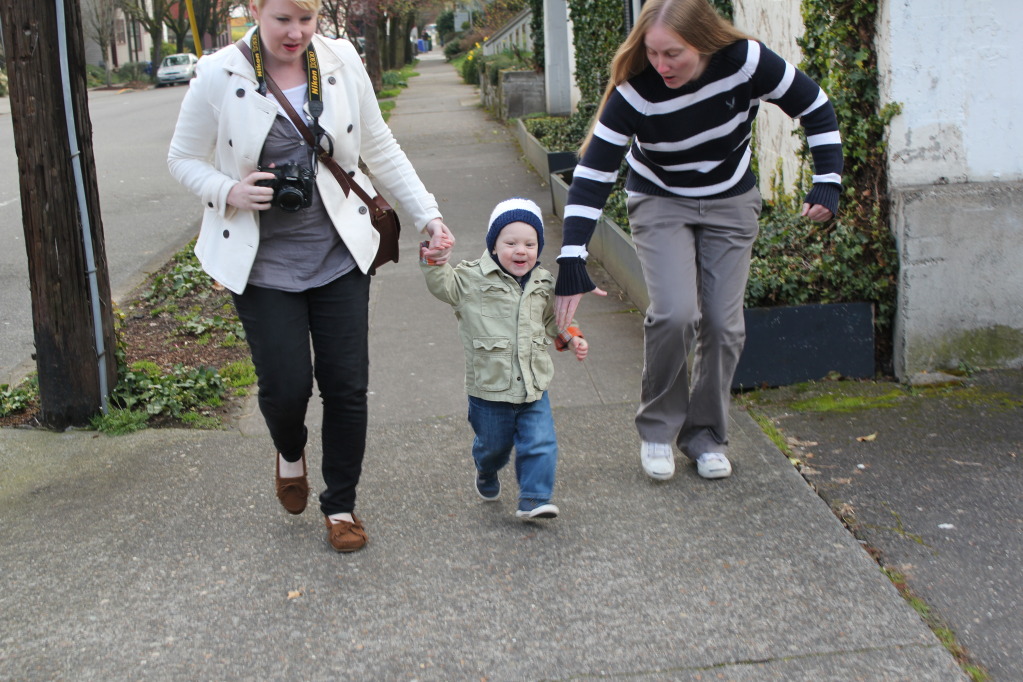 Benton loves his aunts, they are pretty fun!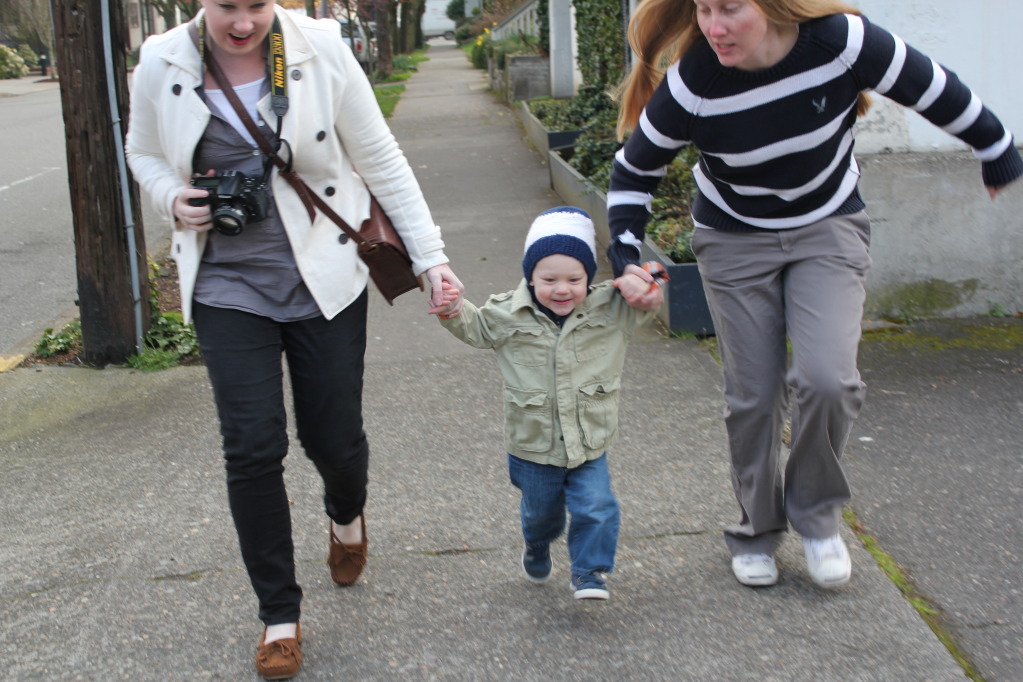 You can't tell can you?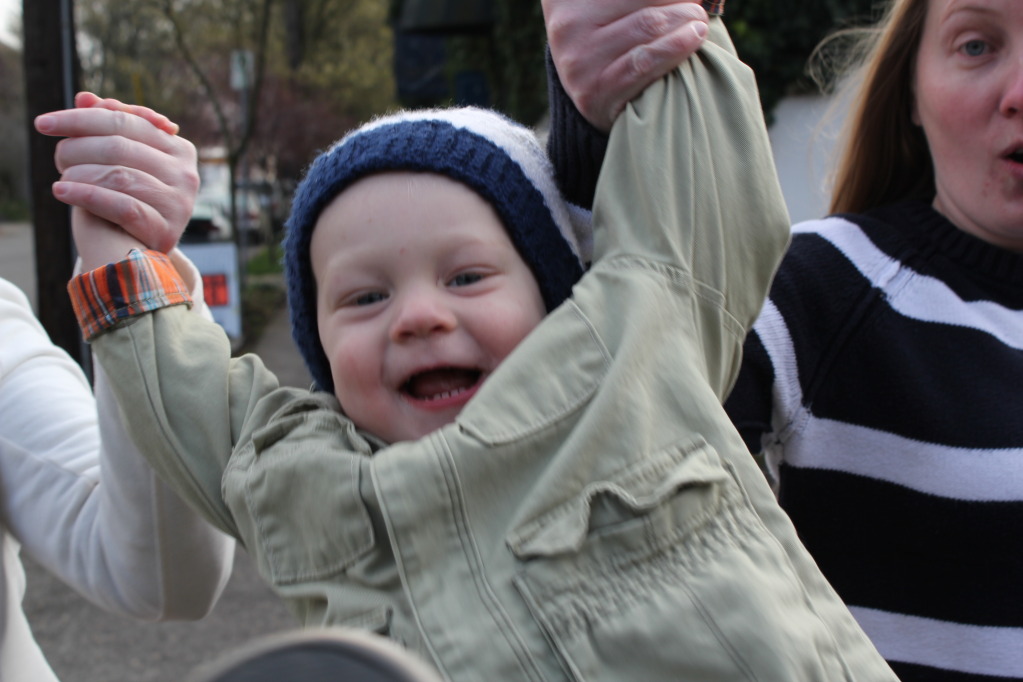 We finally got a table and ordered a couple of these babies. They were amazing. We also tried their chicken fried steak, biscuits and gravy, omelets, and cinnamon french toast. Everything they had was great. This place definitely deserved to be featured on TV!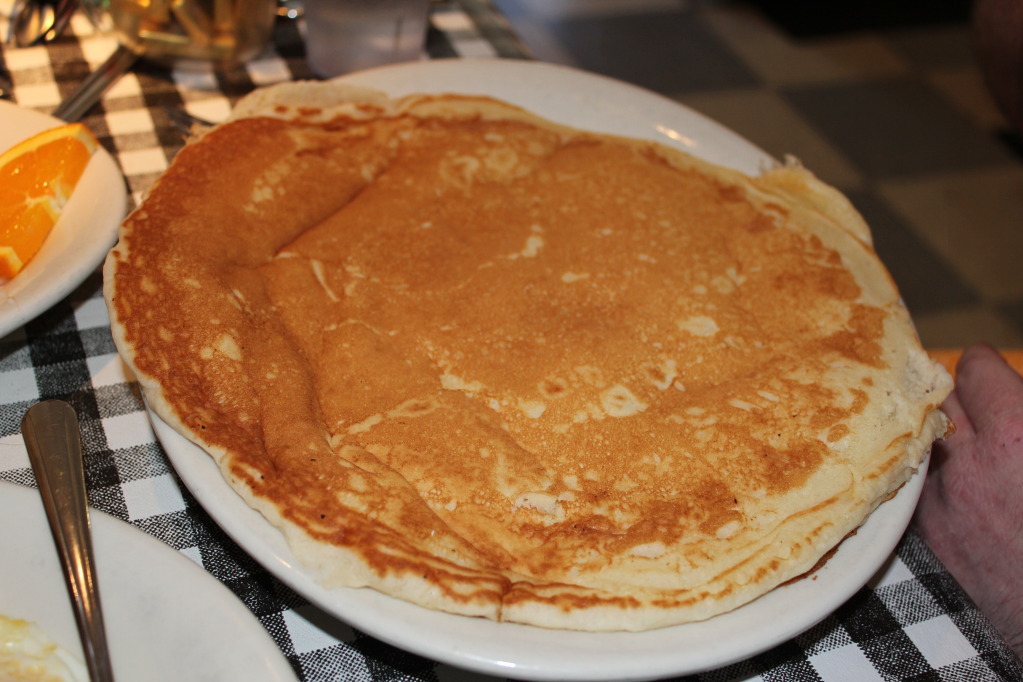 Check out the size of these babies.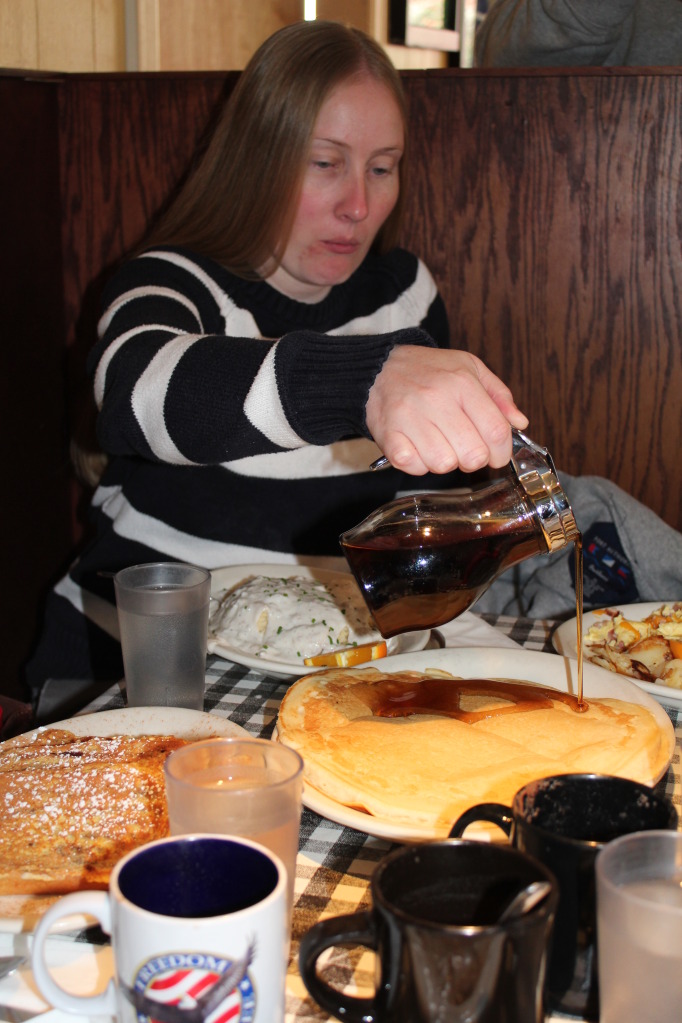 Their sign outside states, "You eat here because we let you."
True words. True words.