Tidbits
The other day Benton saw us using our front carrier with Emmett and he decided he wanted in on that action. He thought his first rider should be his frog.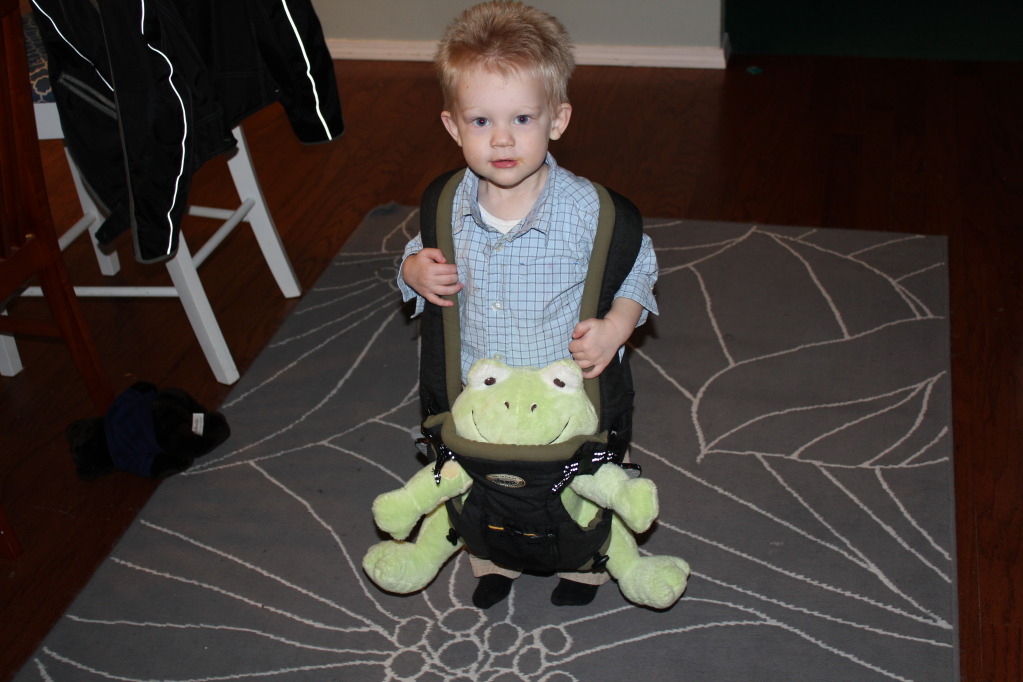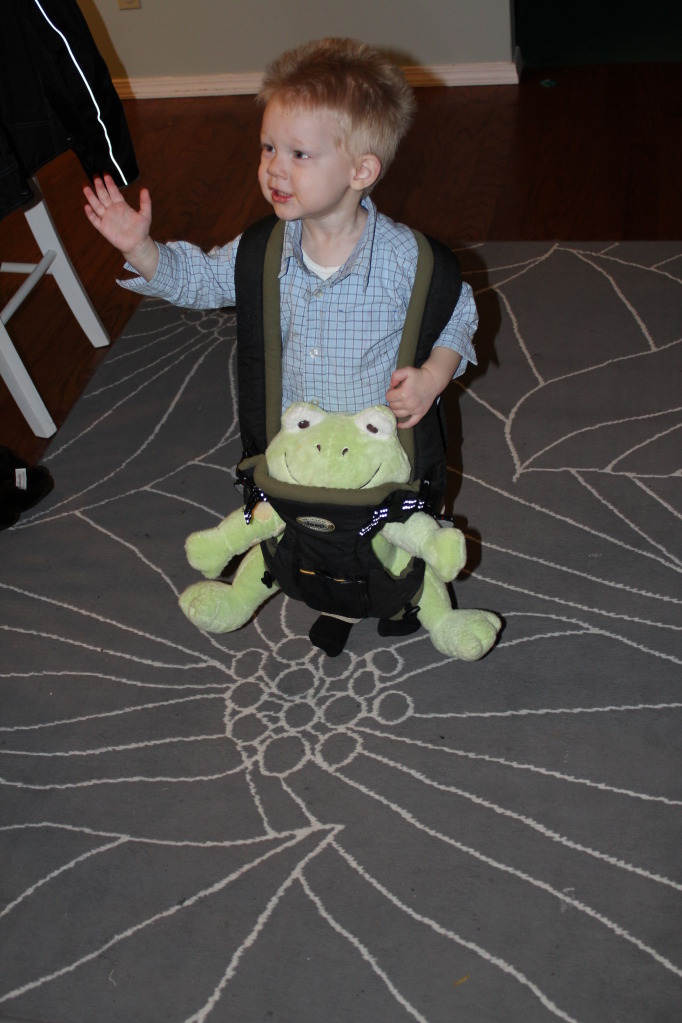 Benton's facial expressions crack me up!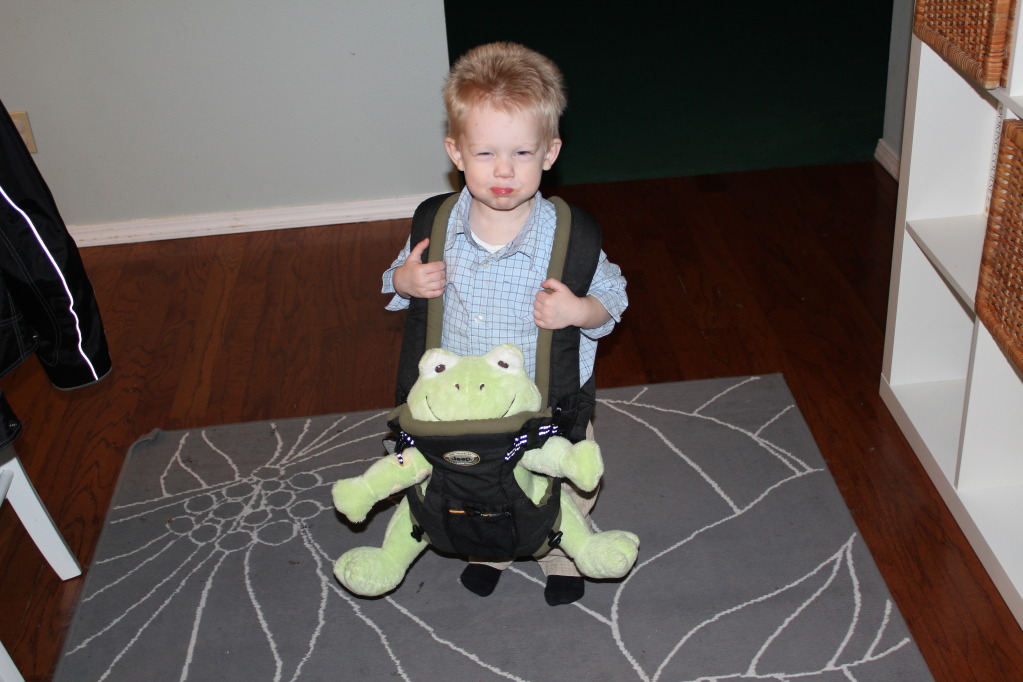 Another time he decided that he should have a turn. He is so big, it looks a little funny! All I know is I wouldn't want to carry him in that for very long.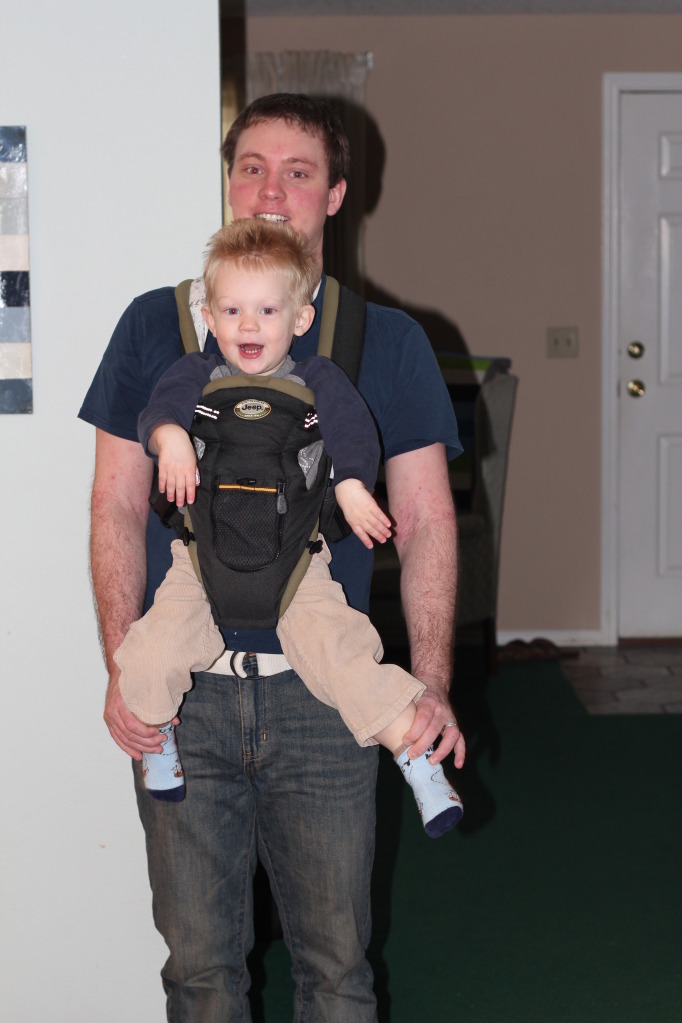 Here we have my three boys chillin' on the floor.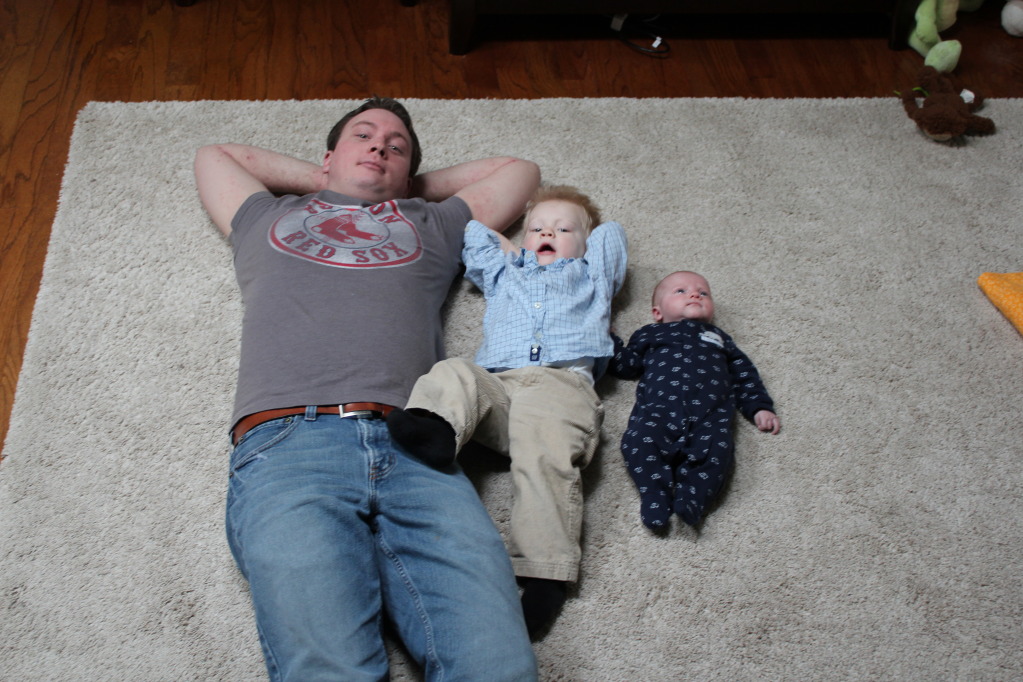 Today I caught this baby being super cute in the swing. Pictures had to be taken.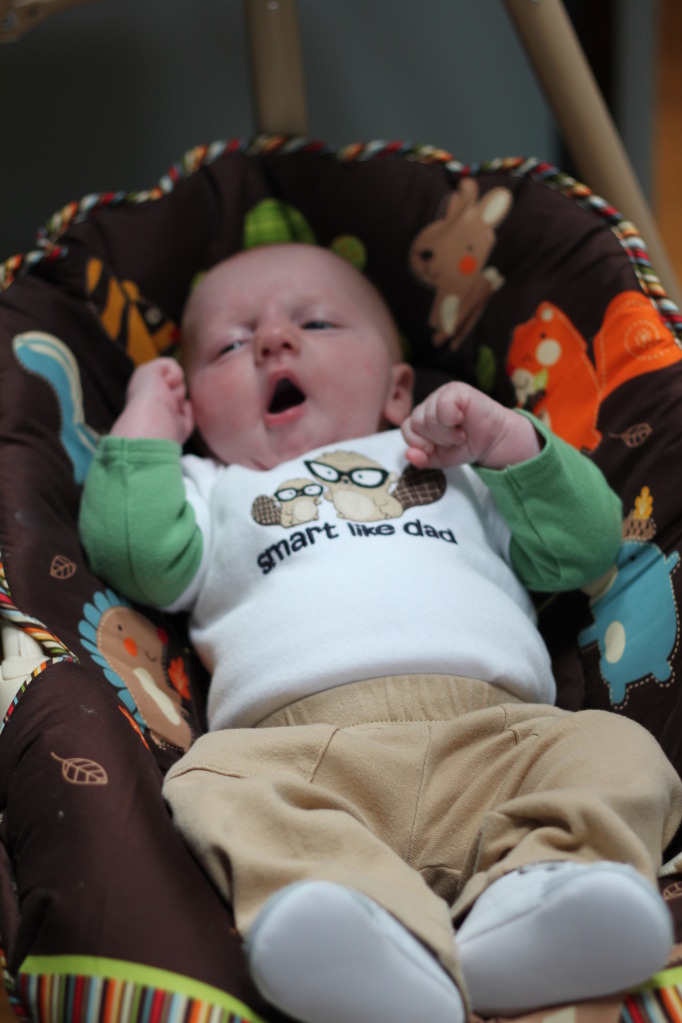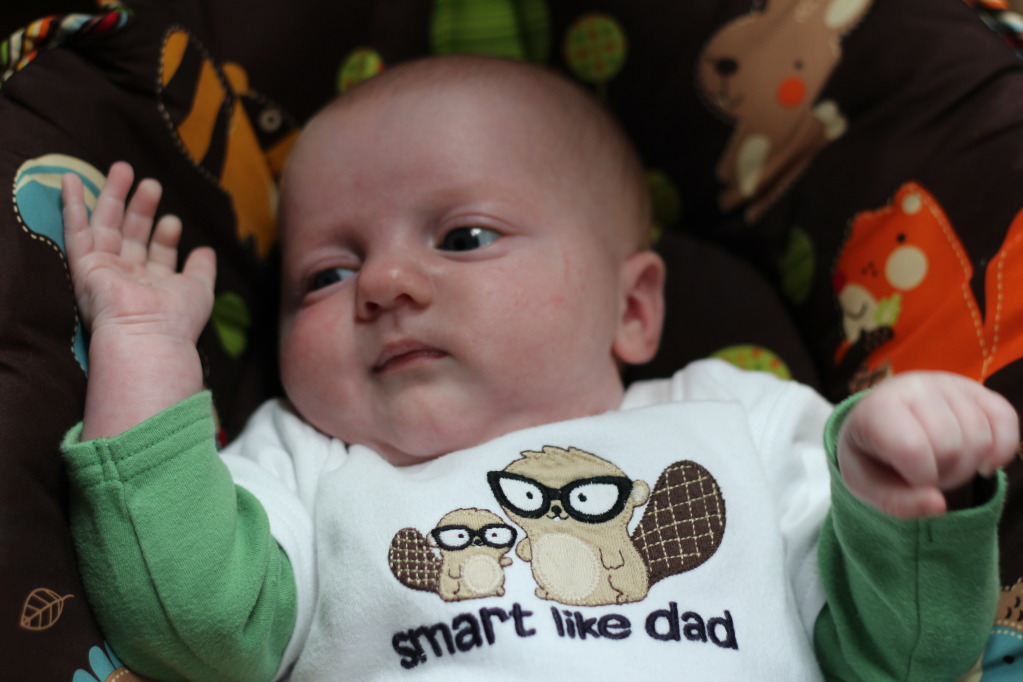 Benton has been working on teaching Emmett how to give karate knuckles. Here is Emmett showing us how.