Hudson's Blessing
The next part of our wonderful weekend was to give Hudson a name and blessing at church. We dressed him in the same white outfit that Benton and Emmett were blessed in. He looked just as adorable as they did.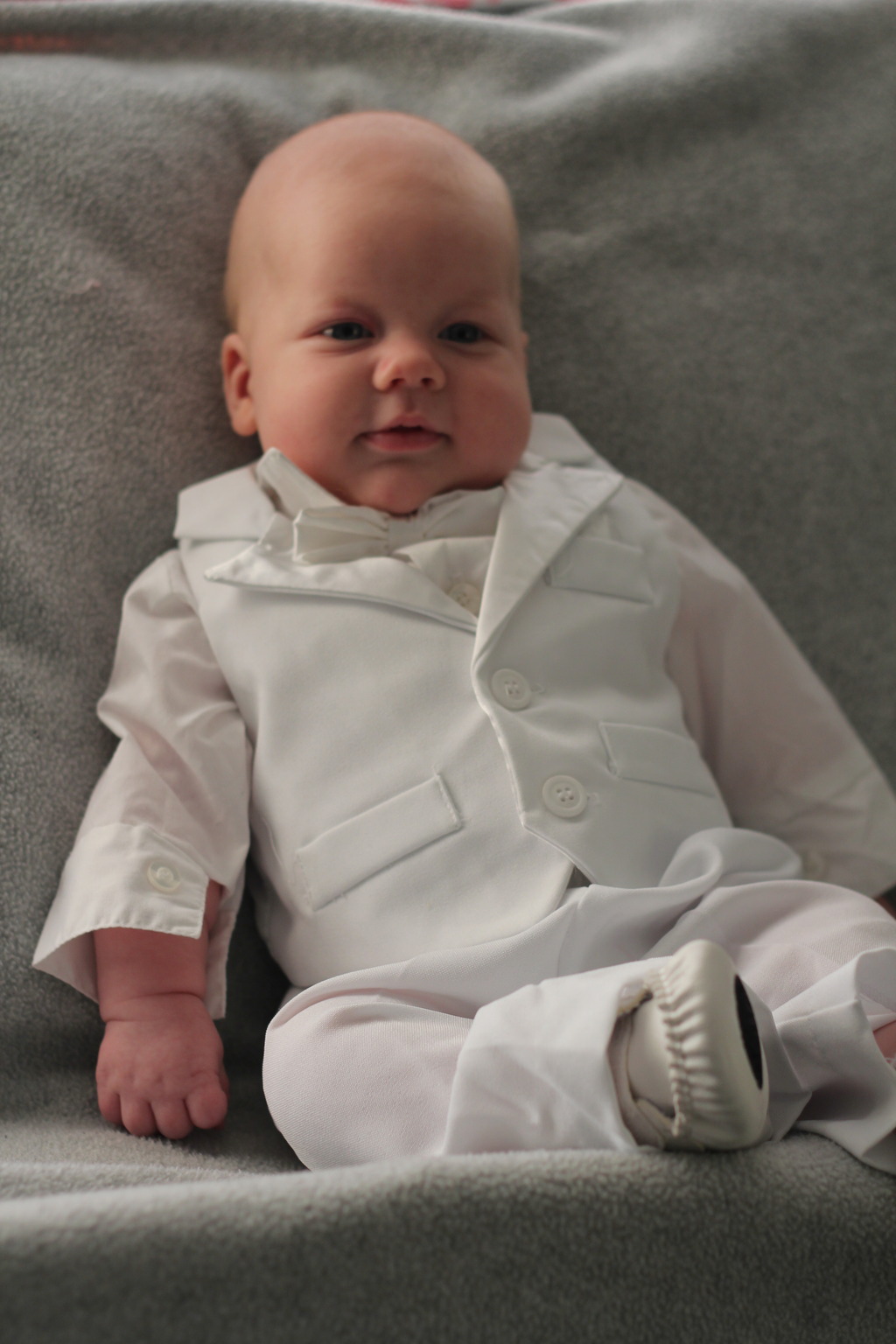 It's hard to believe this little guy is 7 weeks old already. He is such a sweet baby, and everyone was happy to share his special day.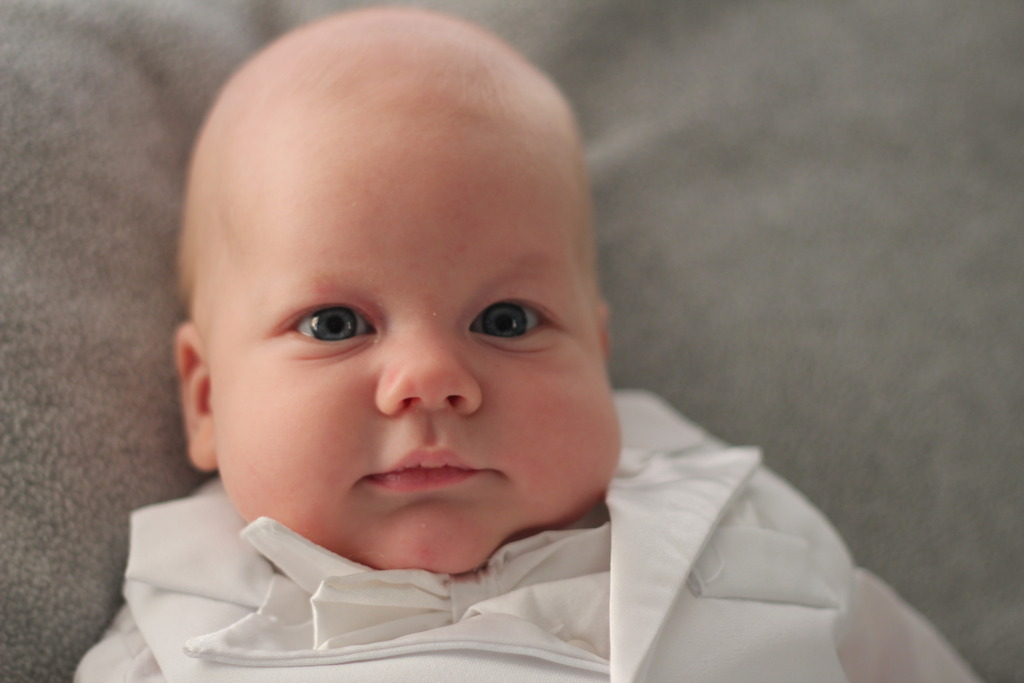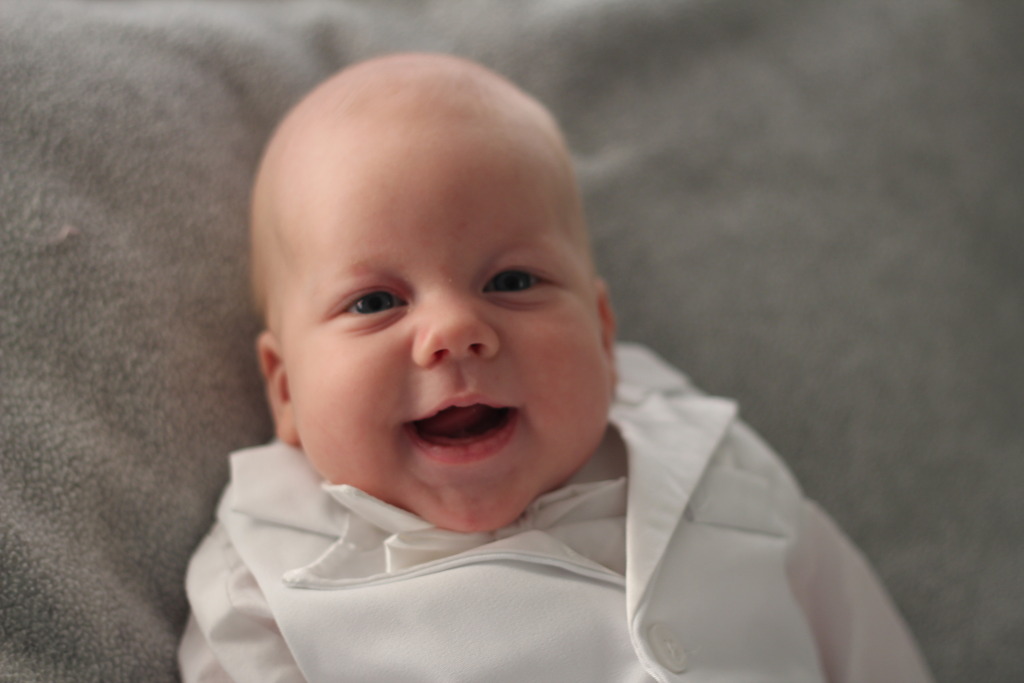 Adalyn loves having her picture taken next to Hudson.