SNOW!
We have been contemplating going to Mt. Hood to play in the snow for a couple of weeks now. But before we finally made the trek up there it snowed here! Perfect! Now the baby gets to stay nice and warm inside while the kids go play.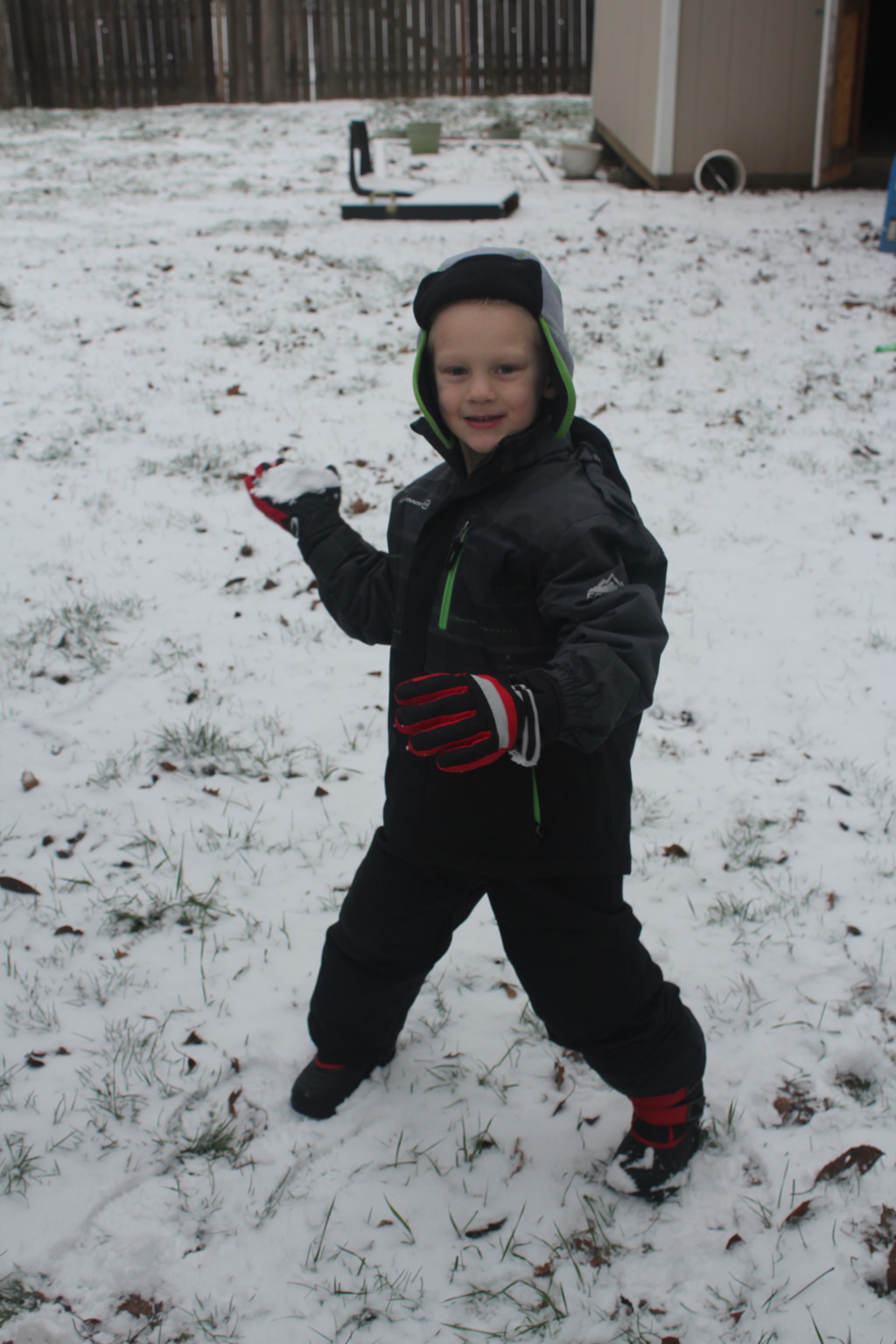 We didn't even get enough to cover the ground, but it was enough to keep these kids happy for an hour. They threw snow balls at the fence, built snow piles, and of course ate the snow.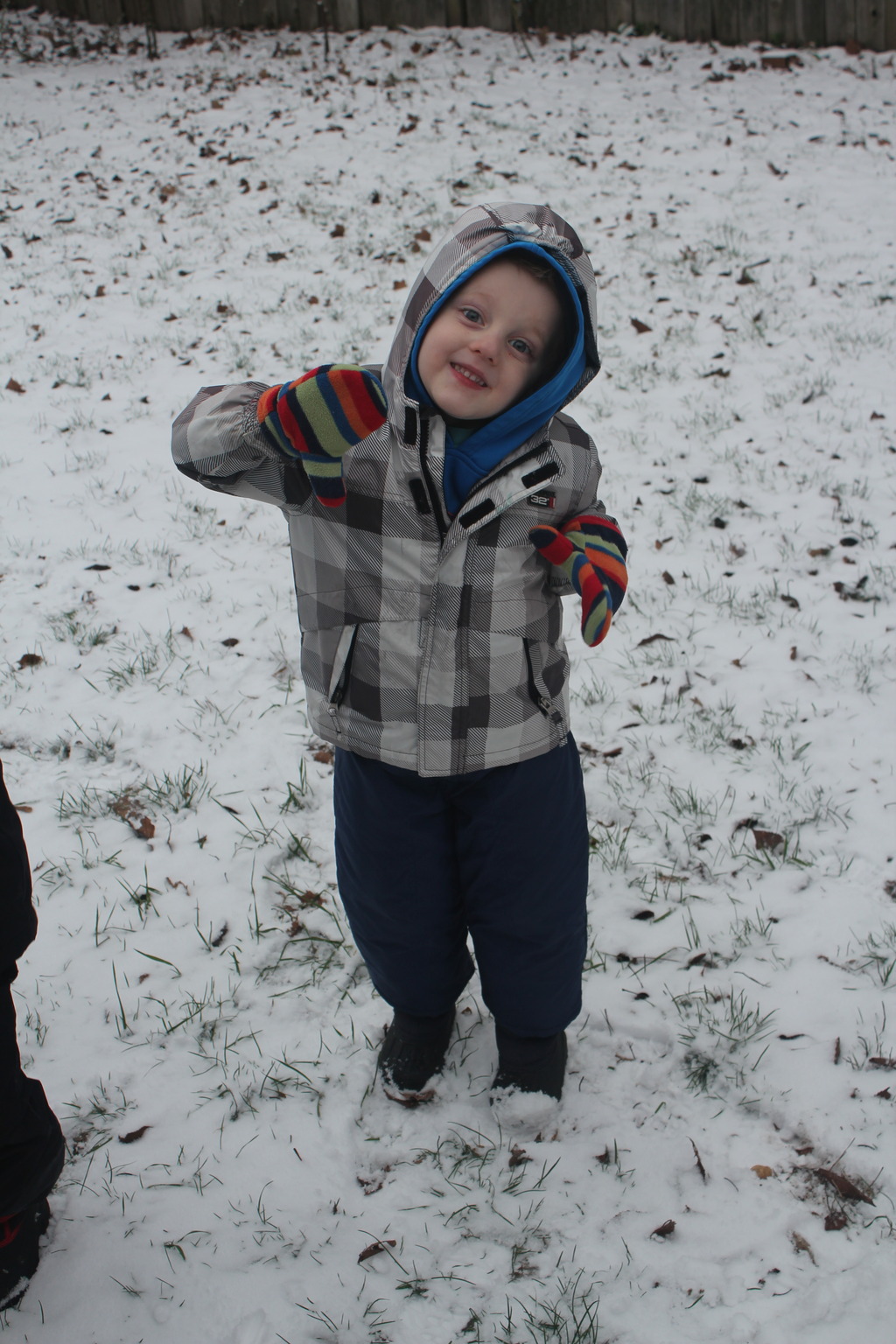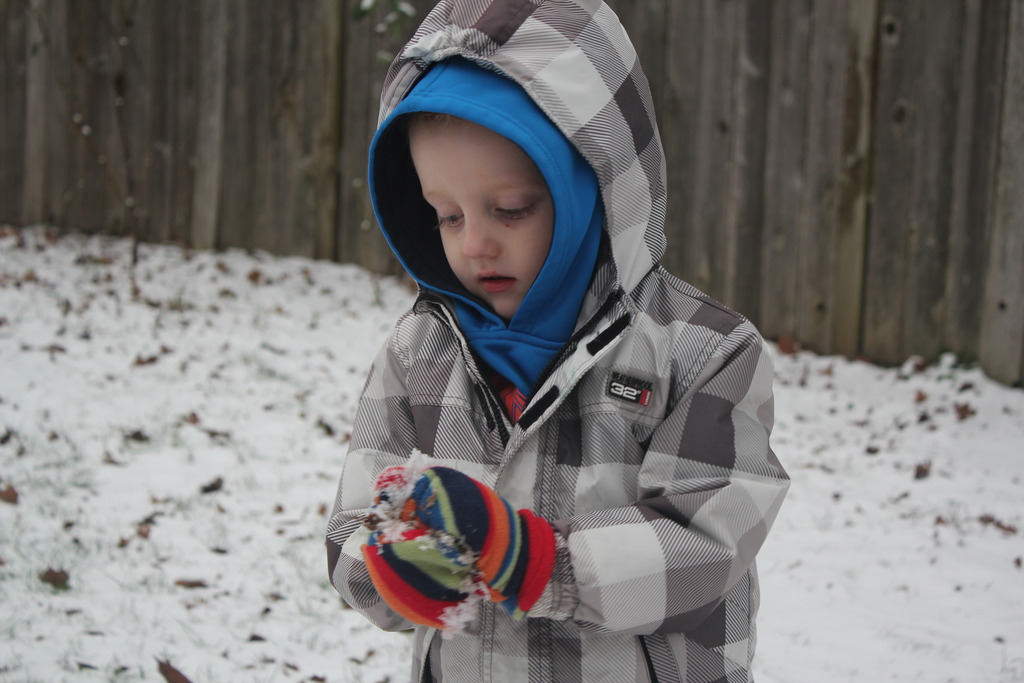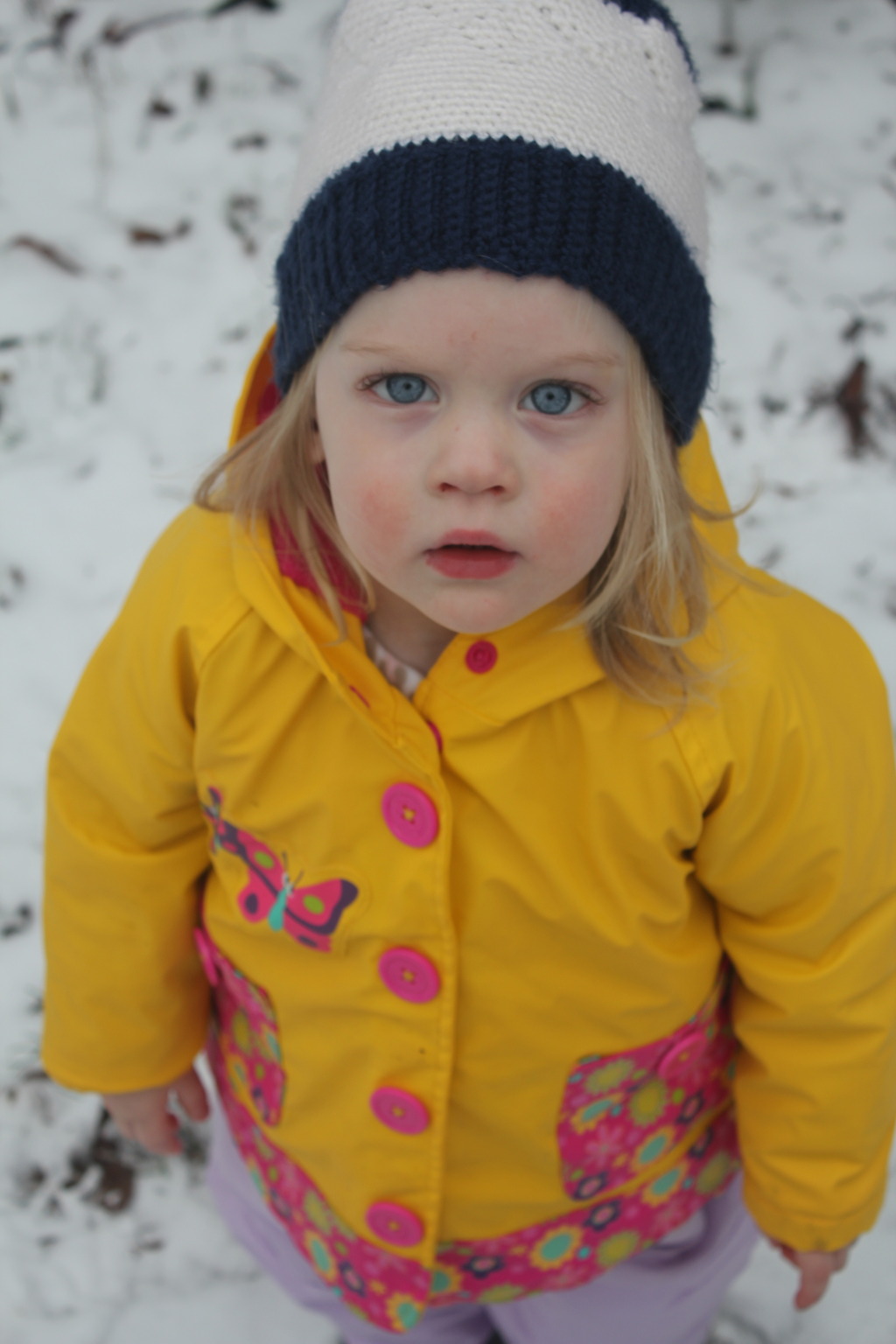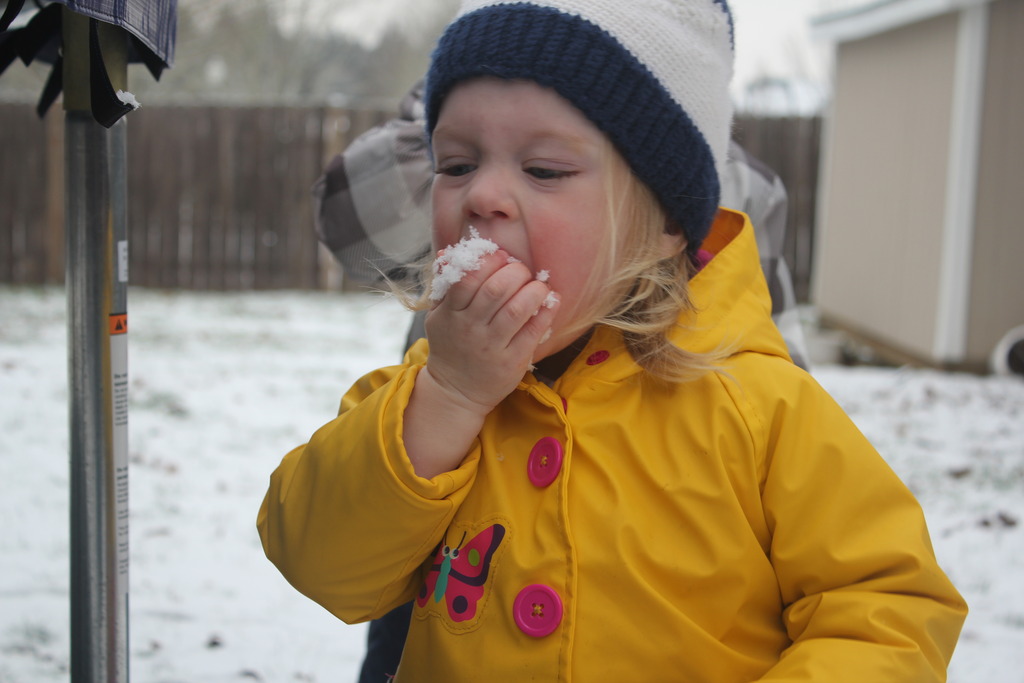 I love that we get snow almost every year, I love that they kids get to play in in, and I love that it usually only lasts a couple days at most. Yay for snow!