Baby Lunch
On Wednesday a few of my friends and I met up at Red Robin for a baby shower lunch. It was quite the party. My friend Chantel organized it and it was a great thing to look forward to over the past few weeks. Anything to keep your mind busy at this point is nice. We had a large table set up for 10 adults and 9 kids. Between sharing some trucks, the Red Robin balloons, and the occasional trip to the video game corner the kids all did great!
When I showed up Chantel had this cute little diaper train on the table.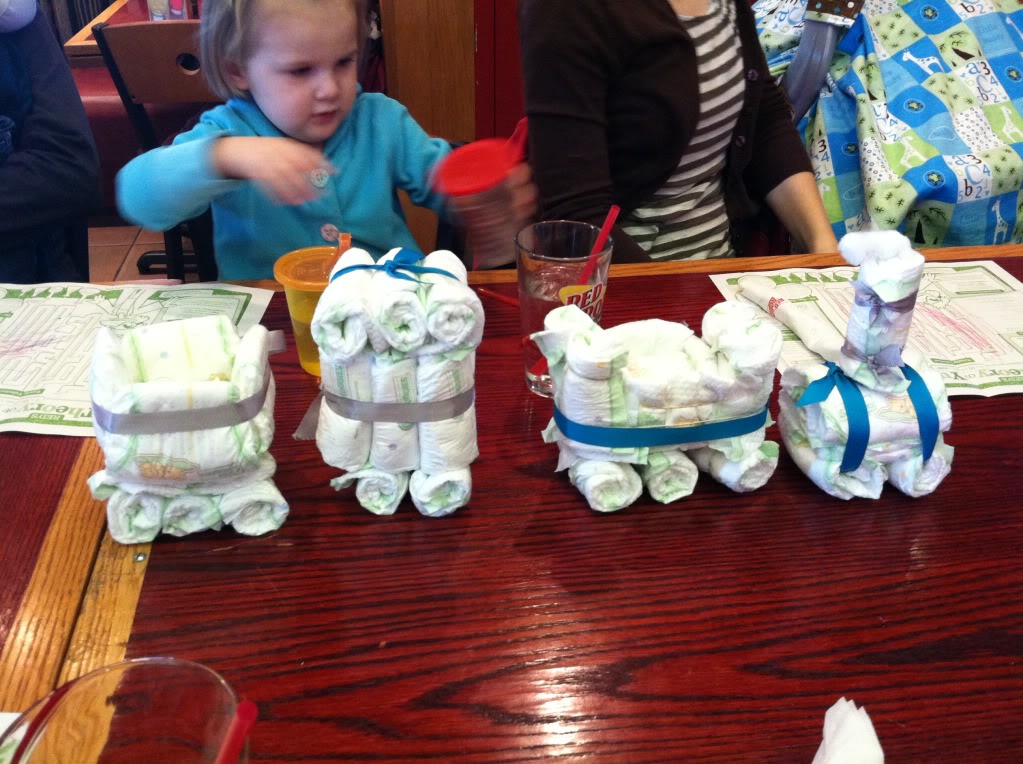 Isn't is awesome? Norah did a good job helping her. After I snapped this picture my phone was used as entertainment and therefore no other pictures were taken. We just spent the next hour or so chatting and eating good food. Everyone was so nice and got this little baby stocked up on diapers. I think we are set for the first few months! I wasn't expecting anything since it was supposed to be just a lunch but leave it to good friends to spoil you. Thanks everyone, I really had a great time.