One Week
It has been a wonderful week in the Wheeler home. Emmett is such a sweet little baby and makes us all happy just by looking at him. We are so grateful to have him in our family.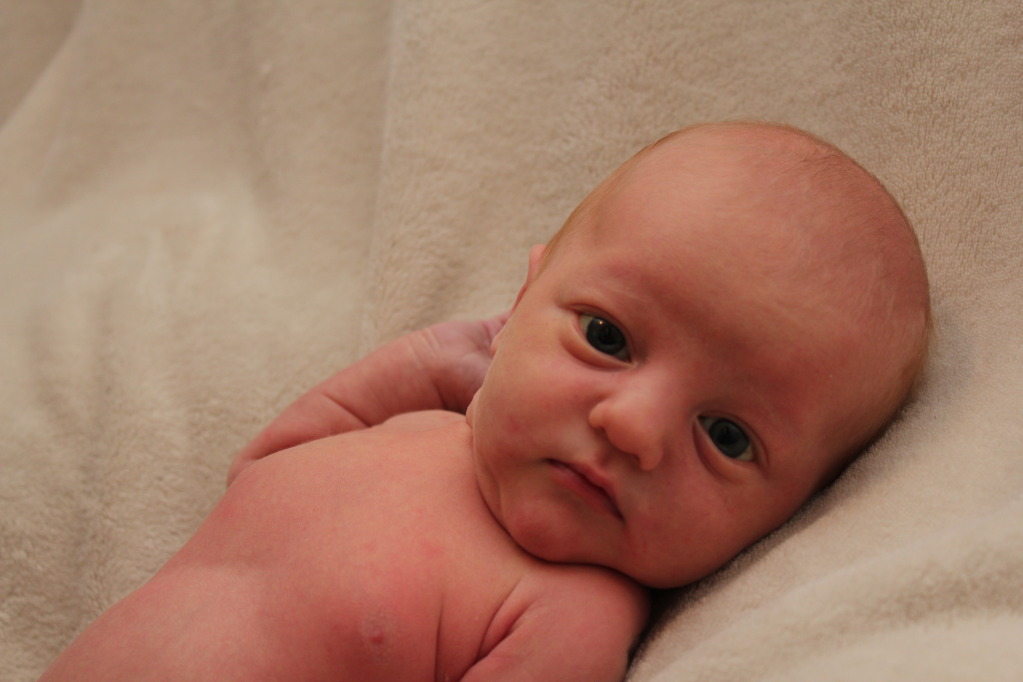 I know that babies schedules change almost weekly, or at least it feels like it, but Emmett is doing great so far. He has figured out the difference between day and night already. If we have him awake around dinner time then he will be down for the night around 10 or 11. He wakes up about every three hours to eat, but that is to be expected.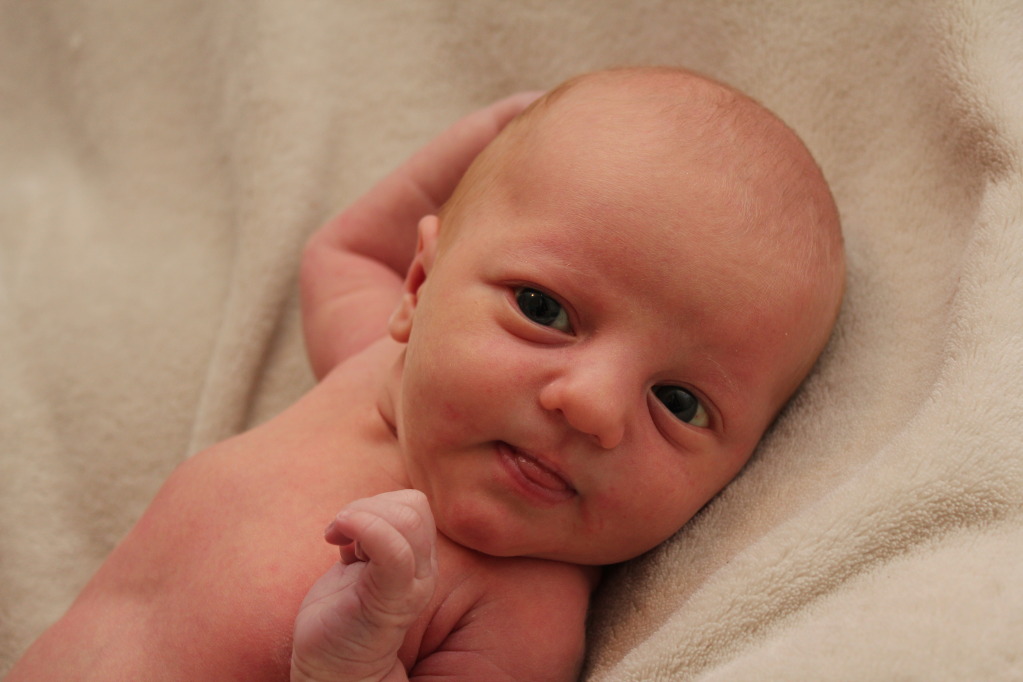 He does take a binkie, but he never needs it. Even when he does take it, he only keeps it for a few minutes and then is fine. I like that he doesn't have to have it all the time.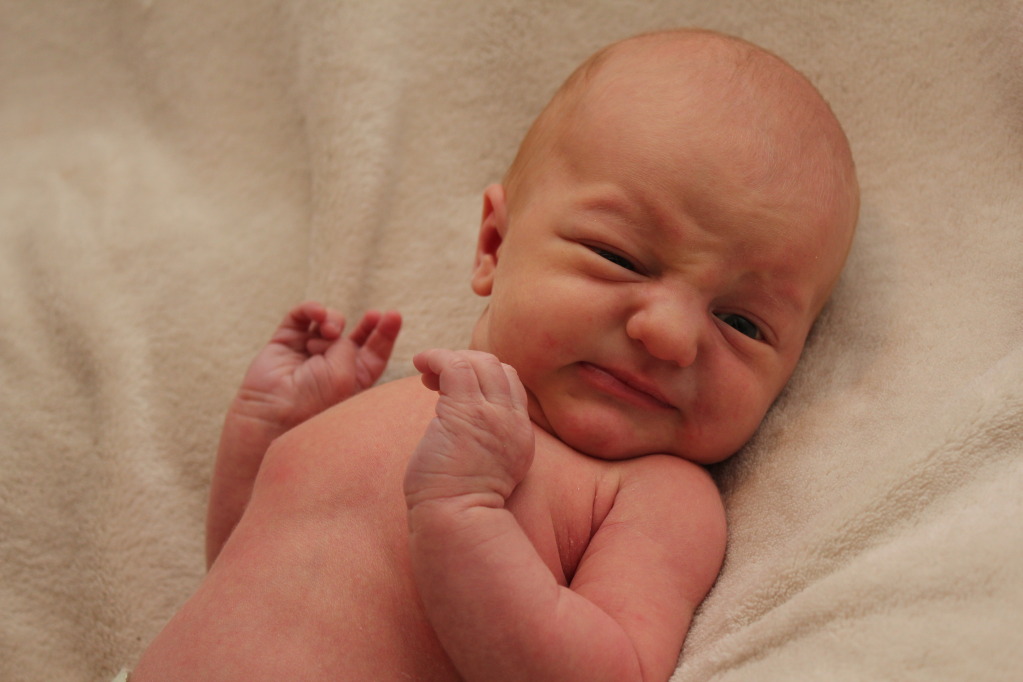 I love the face he makes when he cries; it is so adorable! This one is when he is just starting to get upset, but his little frowny face is pitifully cute.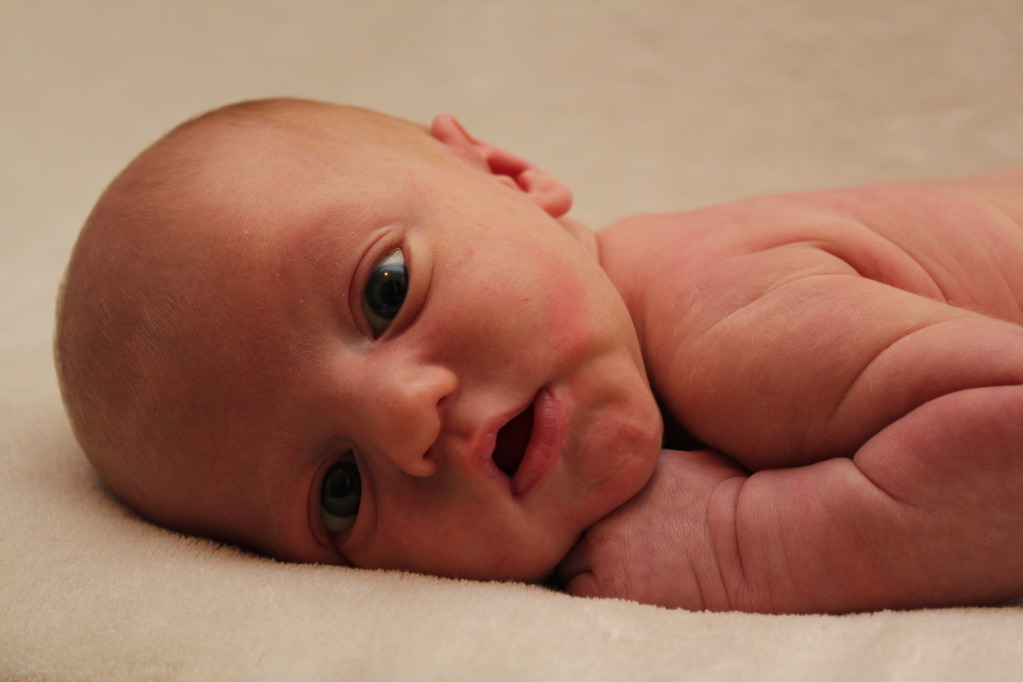 This little baby already knows how to put himself to sleep. Maybe this is normal for other babies, but it sure wasn't for Benton! If he is fed and has a clean diaper I can lay him down on the couch or in his bassinet and he will just fall asleep. I love it! Now I know he is only a week old, and their schedules seem to change almost daily, but I will appreciate this while I have it.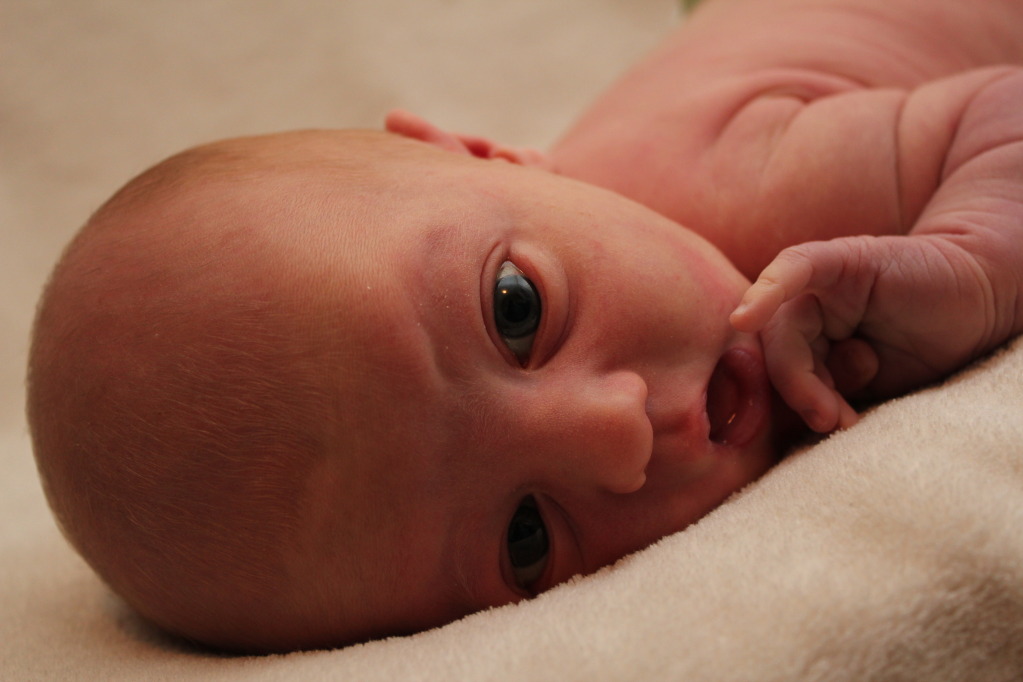 Pretty much he is a sweet little guy and we have enjoyed his first week with us.