Cutest little outfit
Are you ready for this? Emmett received the cutest little outfit as a gift from my sister's mother-in-law. She crocheted this whole little outfit just for Emmett. How sweet of her right? As soon as I saw it I couldn't wait to put it on him and snap a few pictures. That is exactly what I did this morning. Here are a bunch of them.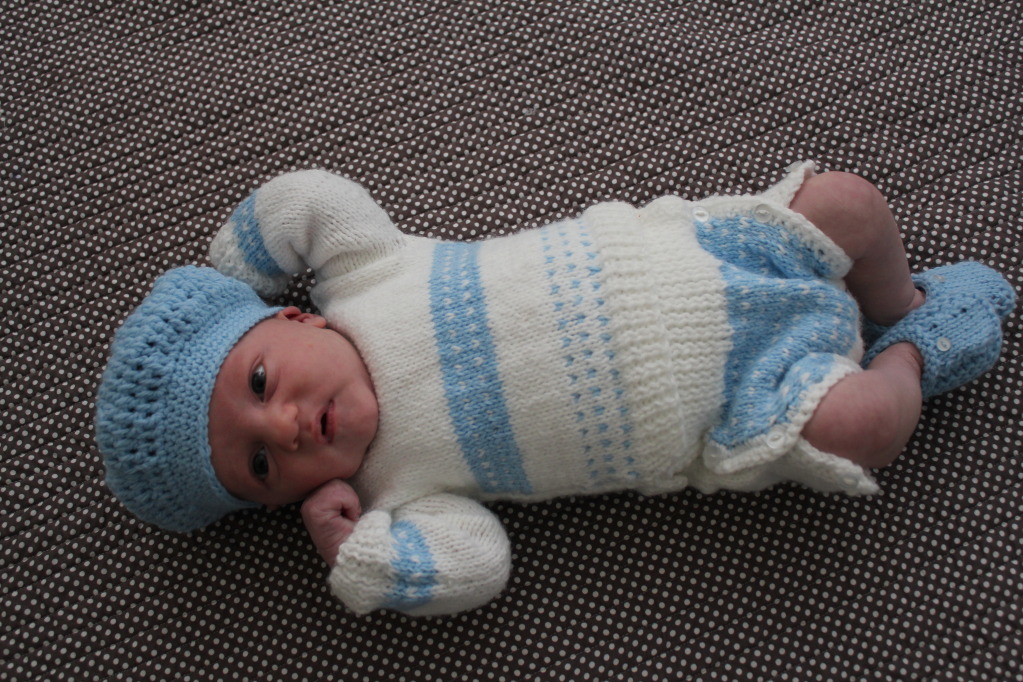 Adorable right?!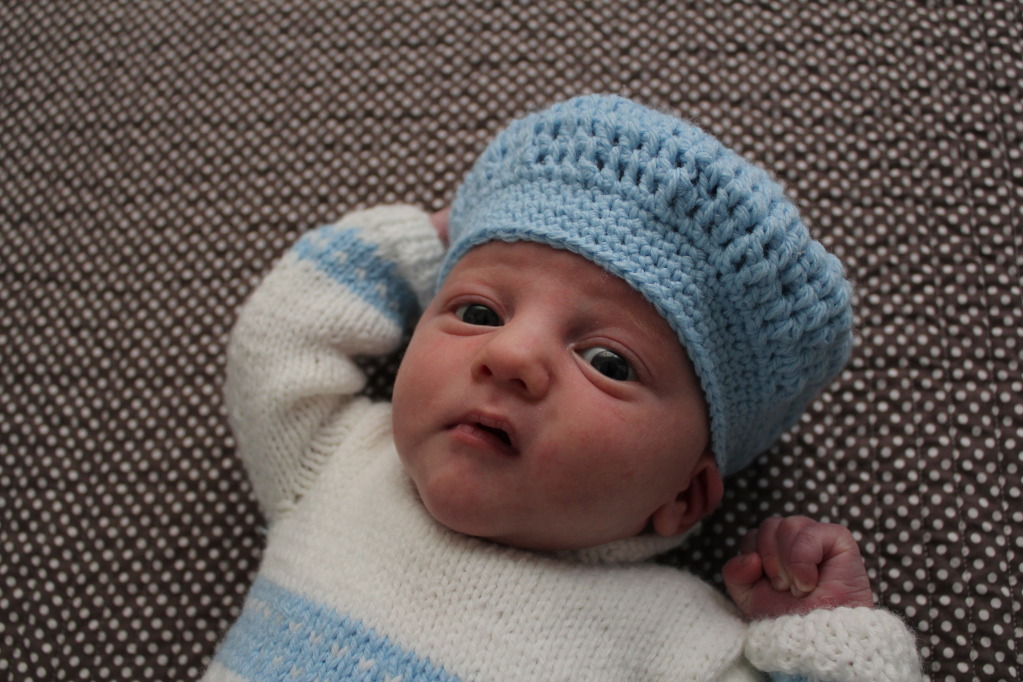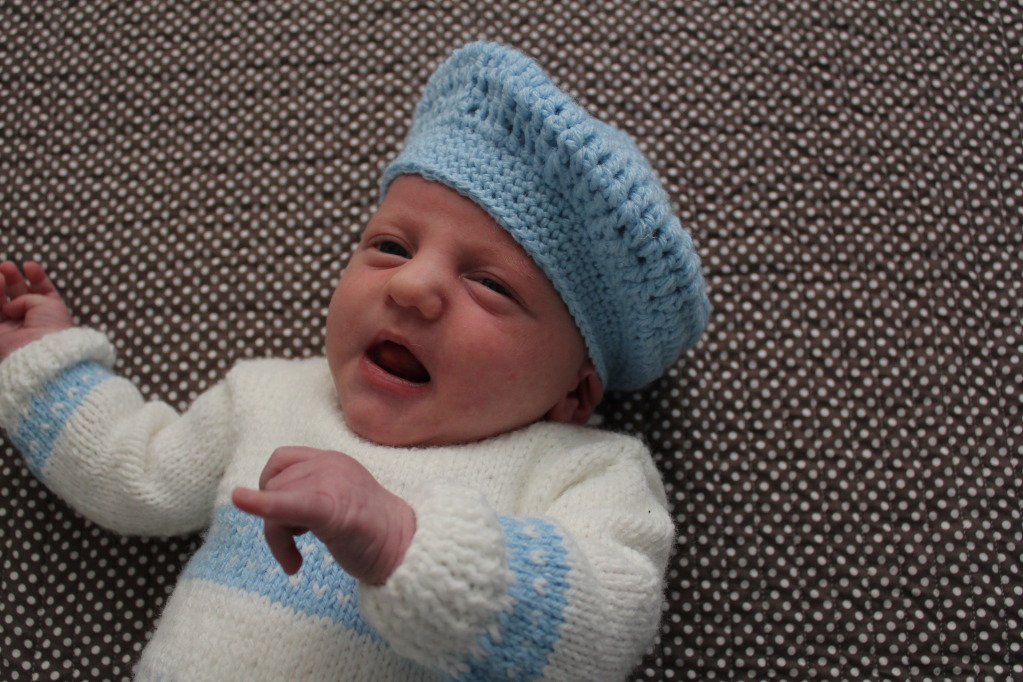 He was a little squirmy, so some pretty awesome photos followed.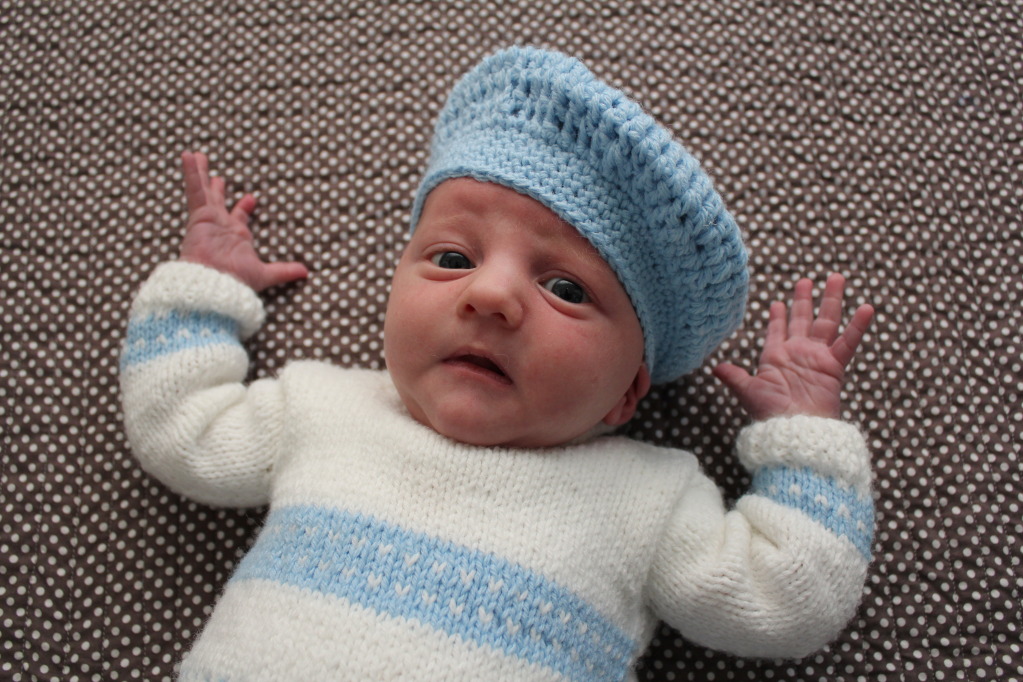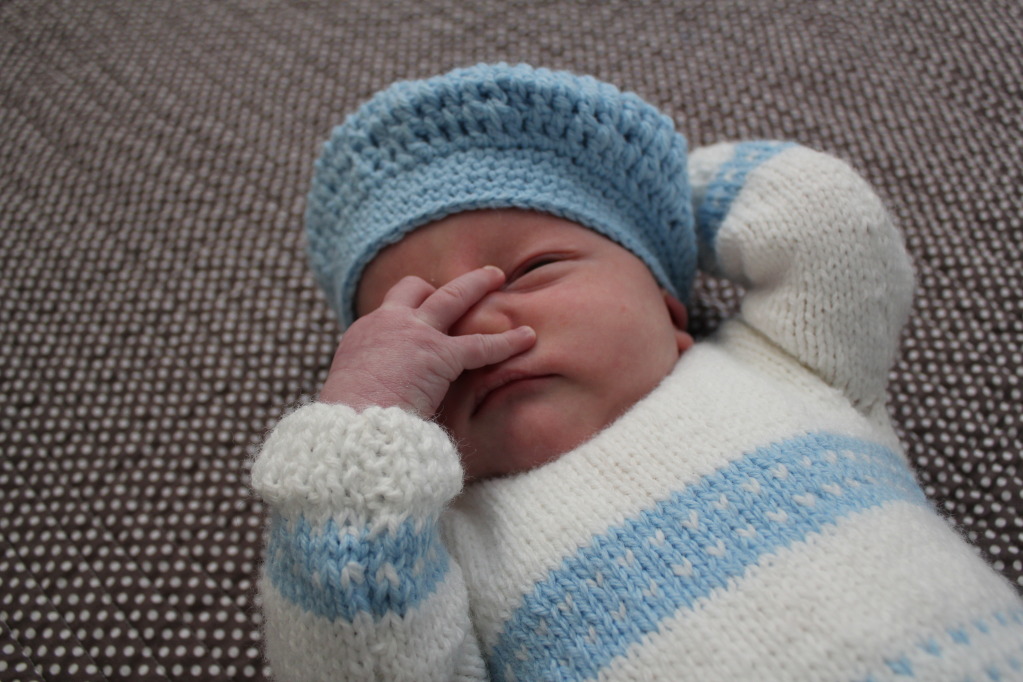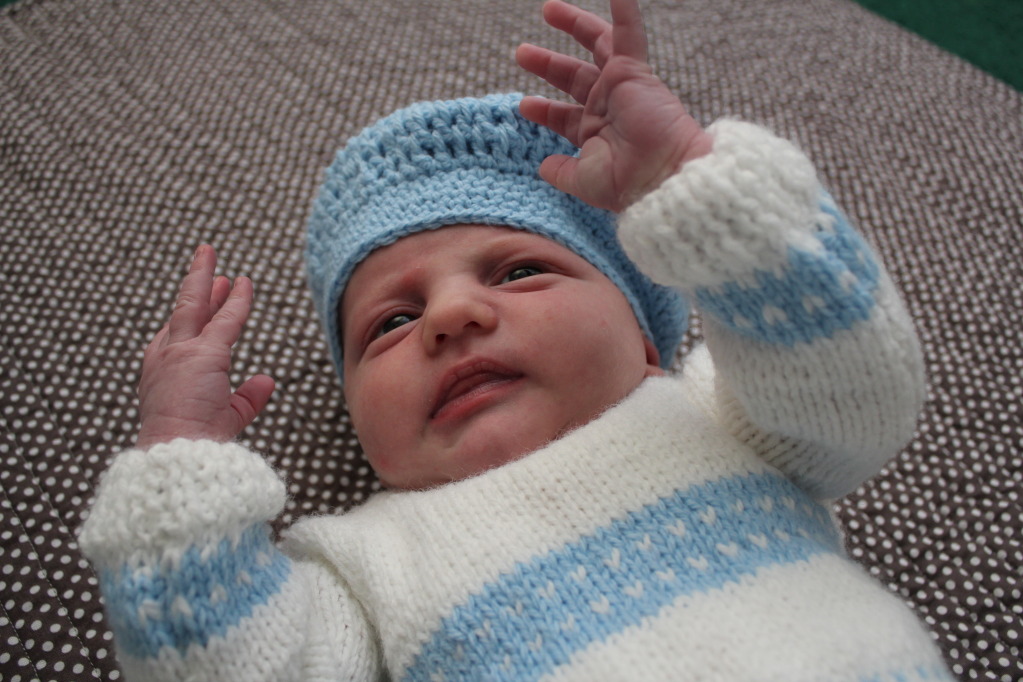 Cutest little booties!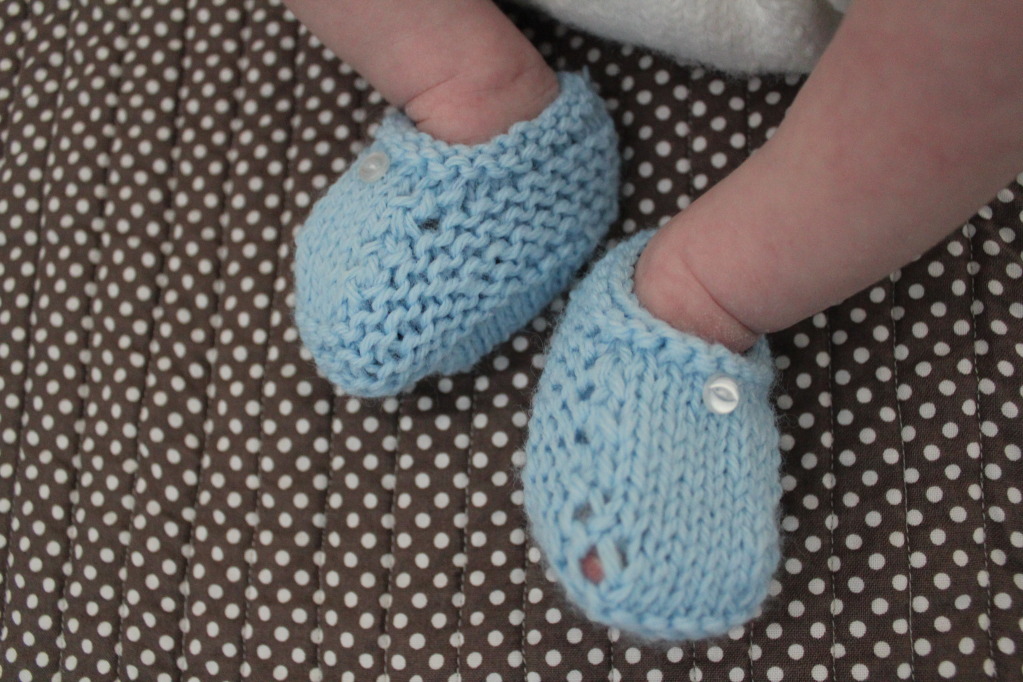 Benton doesn't like to be left out, so here is a cute one of them both!