New Seat
Benton has found a new seat in the house. He loves it. I would say he sits in it about 5 times a day and spends at least a few minutes in it at a time. Curious to see the new seat? Well here it is with Benton in it.
I can't believe Benton used to fit in this car seat! Now his legs stretch way out the end. He is so big!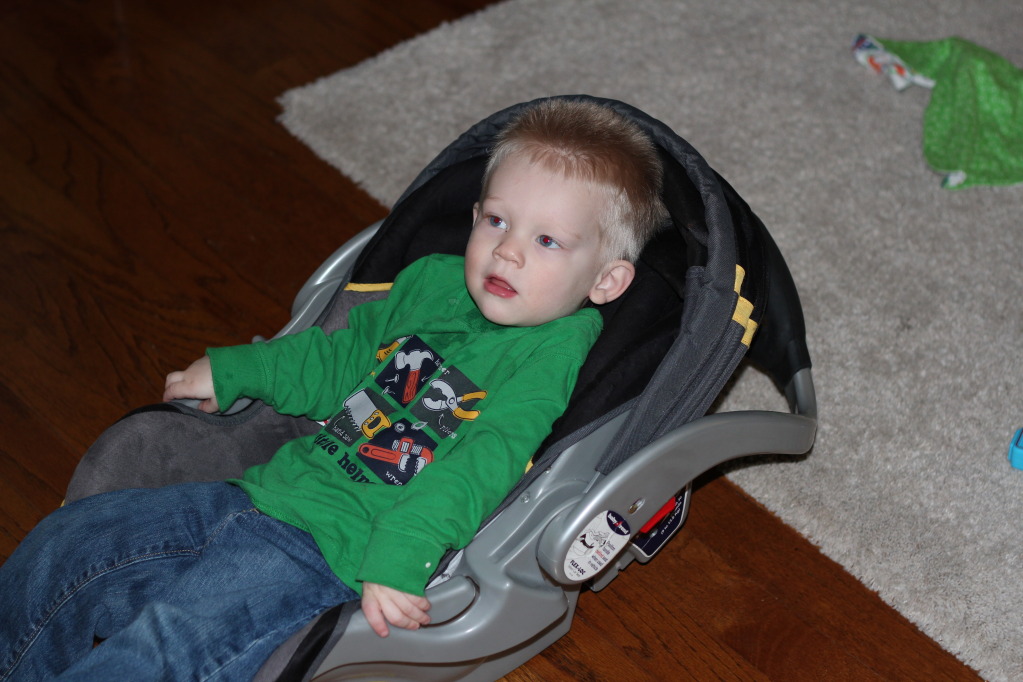 So far Benton has done pretty well with having Emmett around. He does want to do things that the baby does like use this car seat, get diaper changes on the floor (with Benton I always used the changing table, always. It just worked out that way.) and he wants to play in the crib. But for the most part things are going great.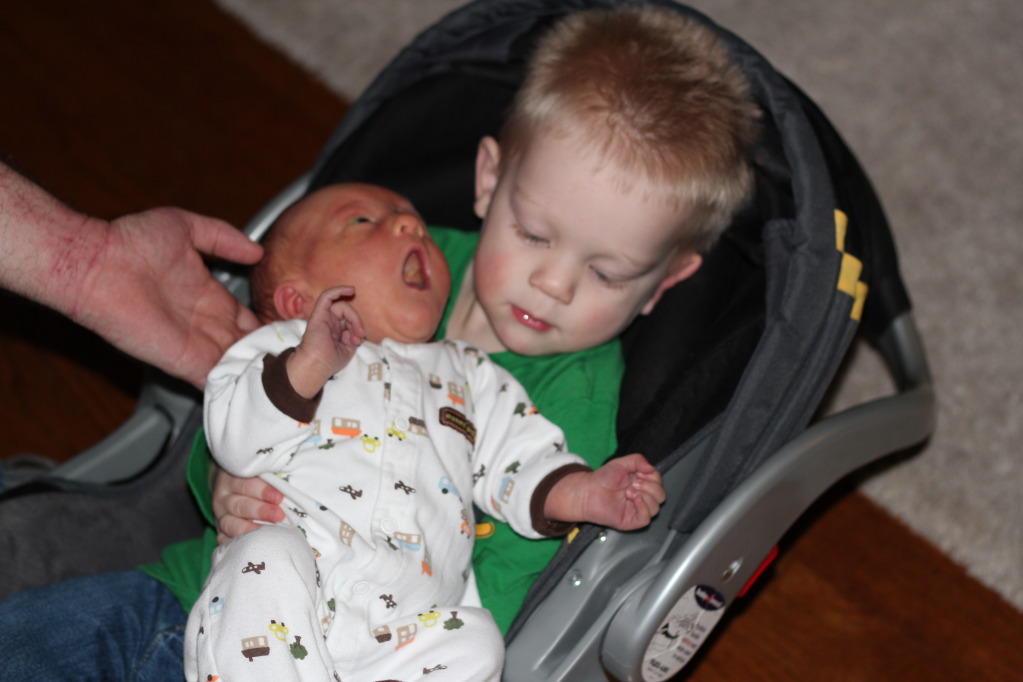 Check out the difference, Emmett actually fits in the seat.