Hello little Crocus
Last week was so beautiful! The sun shined everyday, though it was still chilly out. Benton caught a cold and being outside made the cough worse so we had to stick it out inside most of the time. It was kind of sad really. But all that sunshine left this little surprise for me on Sunday morning.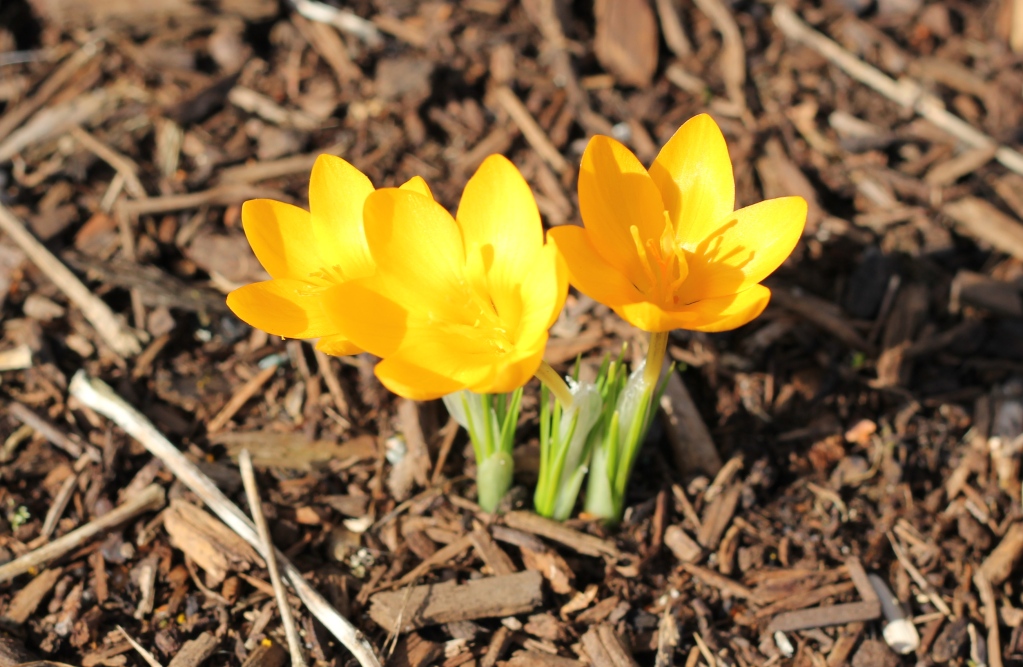 I love to see my flowers blooming! Crocuses are early bloomers and they remind me of all the wonderful things to come. The flowers that will bloom all spring and summer, the nice weather, fresh fruit, and all the fun we will have as a family being outside. I love spring!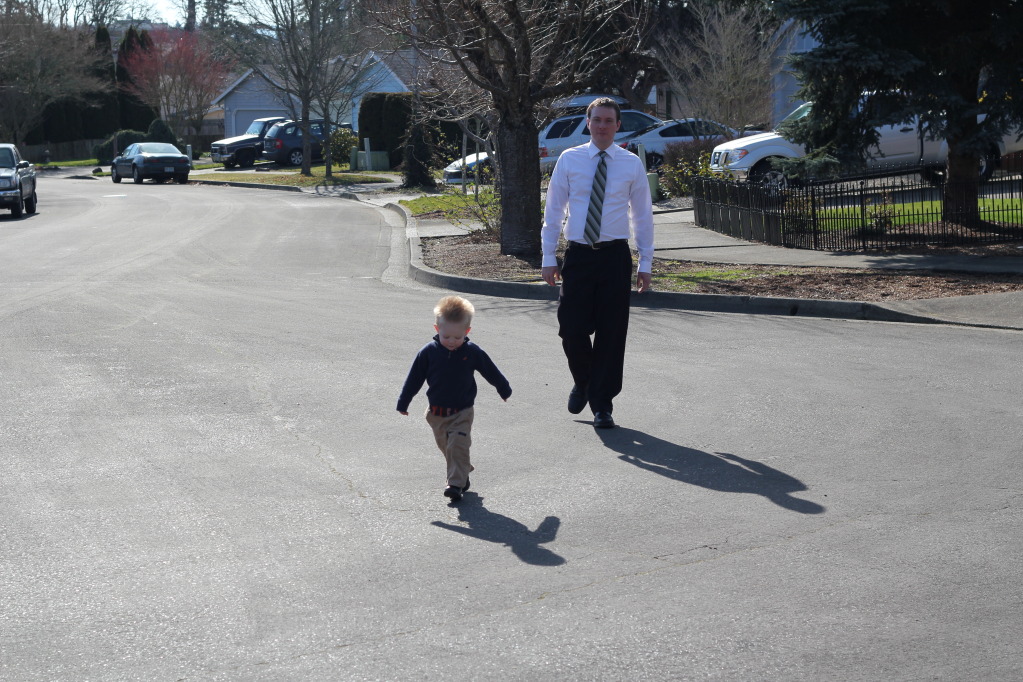 After church Dallin and Benton walked home since it was a bit warmer. Benton really needed to be outside, I guess he ran the whole way home. He just loved it.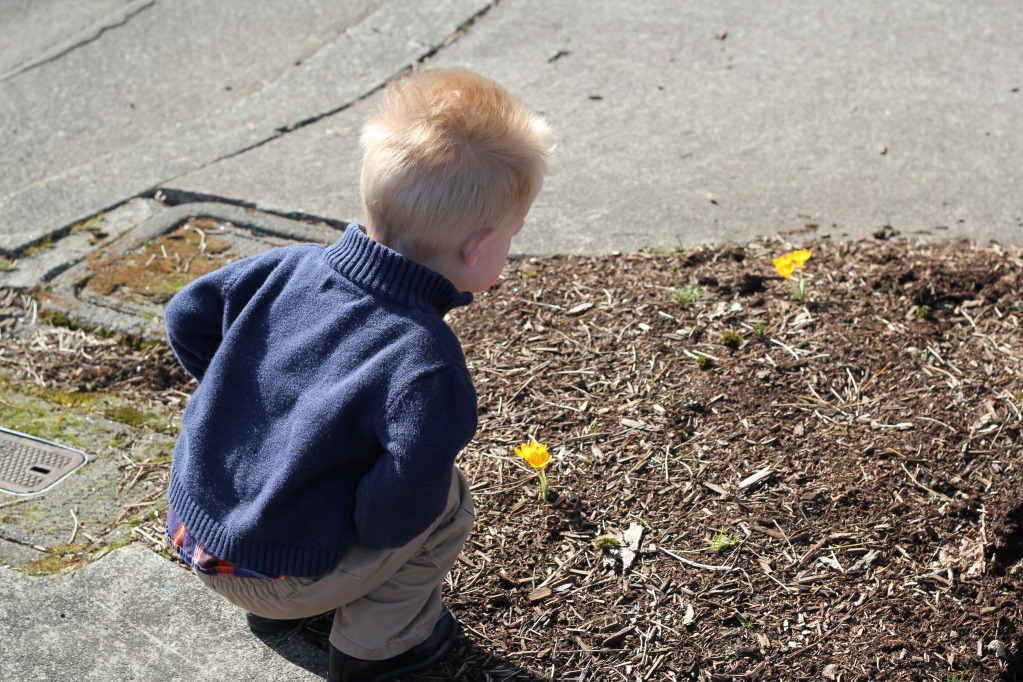 Then he discovered my little flowers and stopped to smell them. In the afternoon Benton sat down with his snack to enjoy a little football.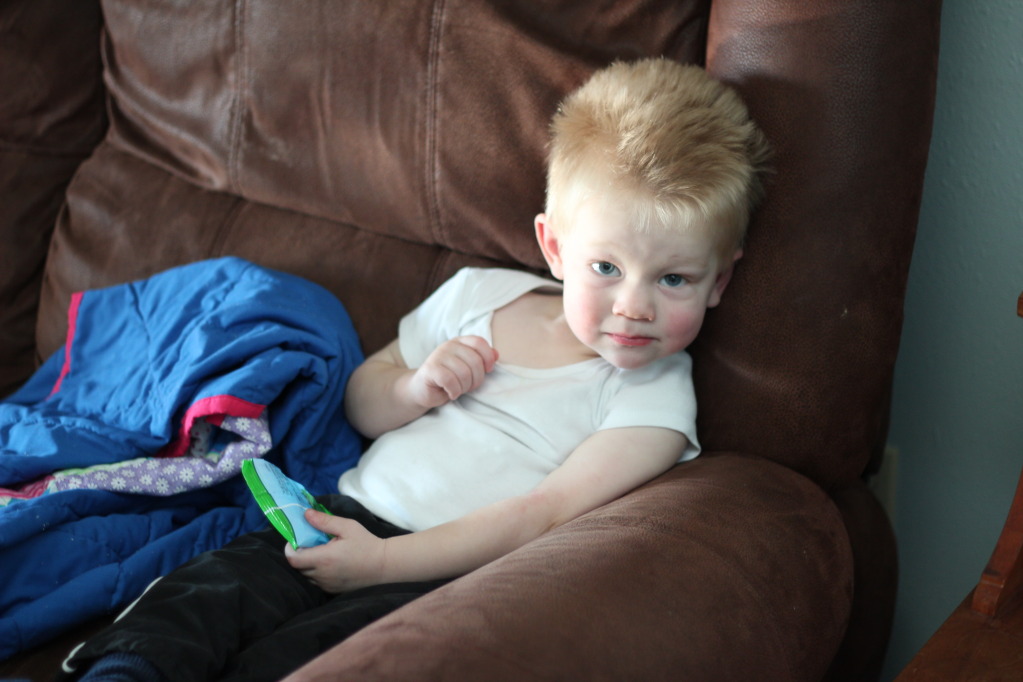 A little downtime was nice.