Brother
Benton sure loves having a little brother. When he came to visit us at the hospital Dallin held them both to let Benton see the baby.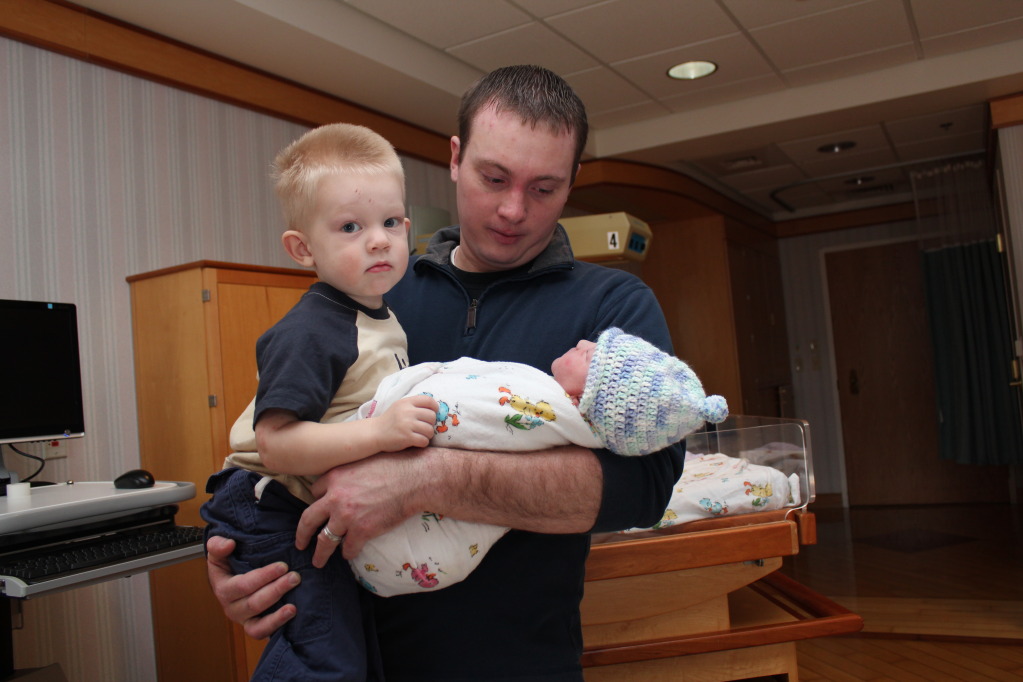 Then Benton took a minute to find all of the baby's features. He would point to the baby's nose then his nose, the baby's ears then his ears. It was really cute.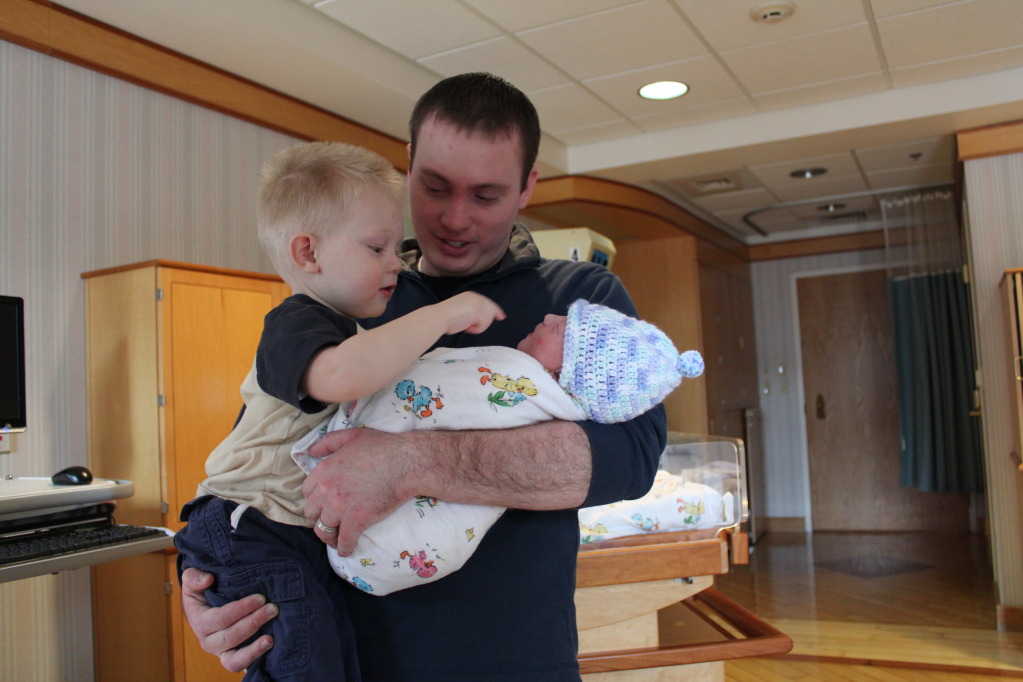 He tried to find the baby's hair, but there wasn't much to find. He found his own hair though!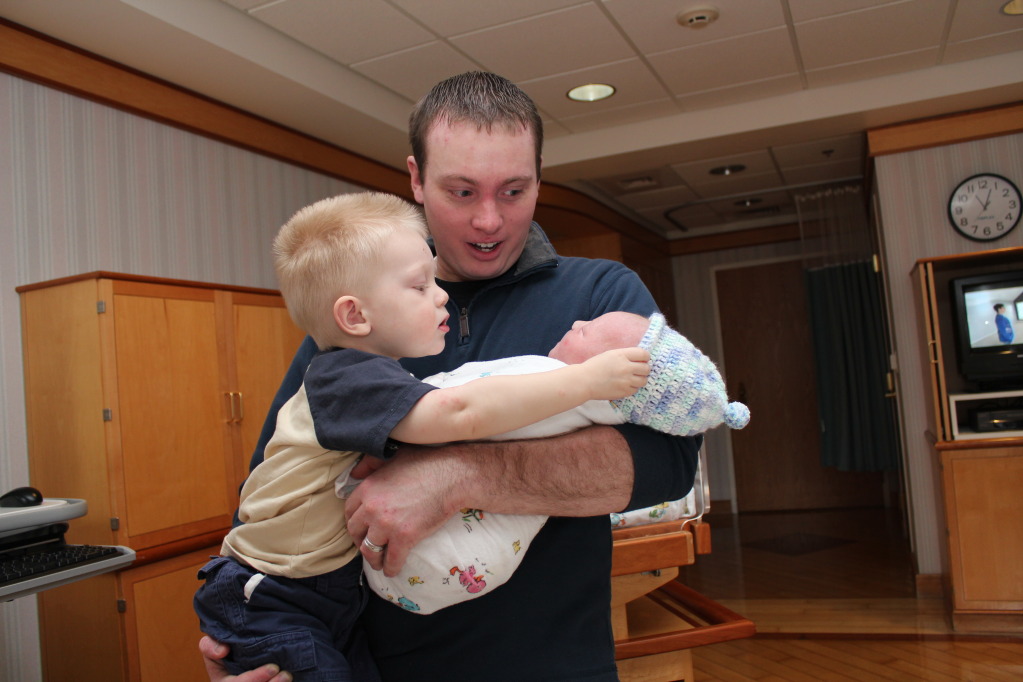 He also loves to hold Emmett. He just stares at time and calls him brother.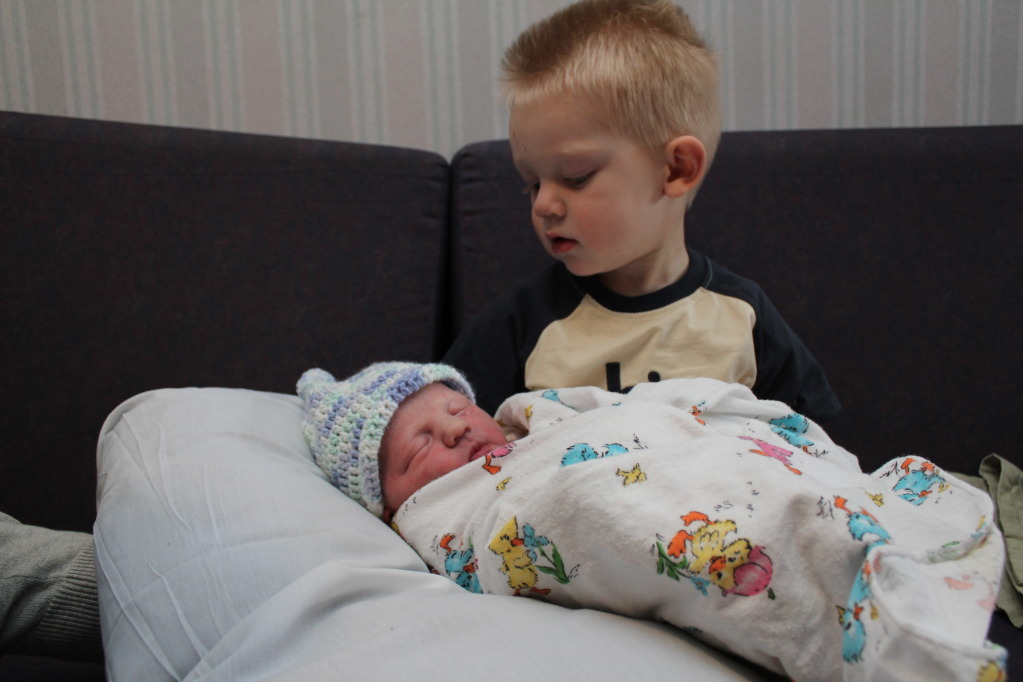 Then there is the occasional kiss... on the lips of course.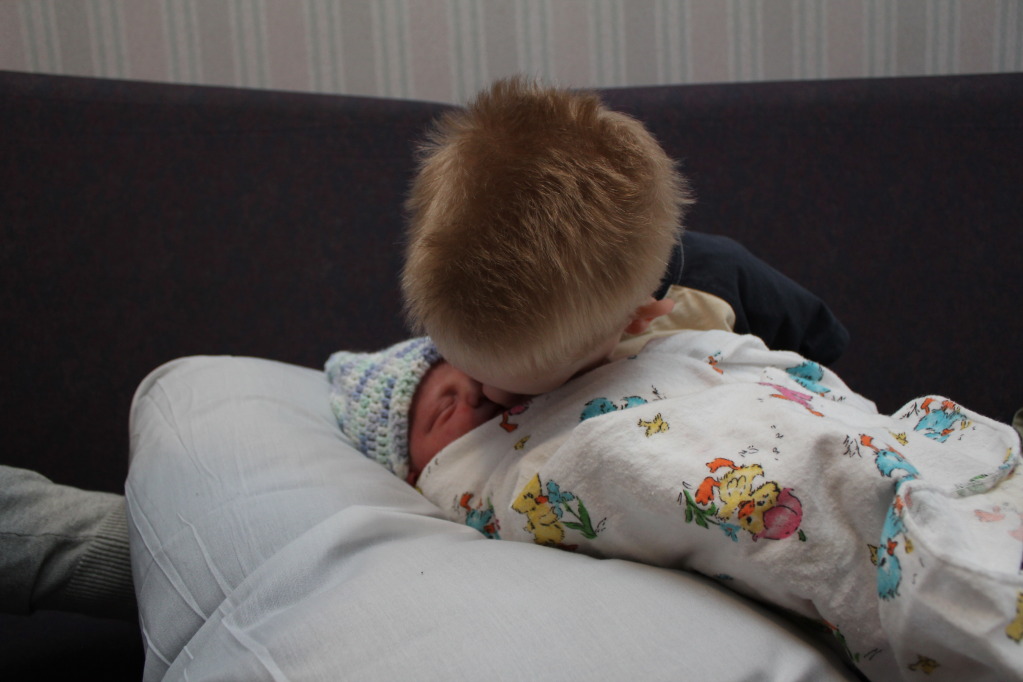 Here are the boys going night night. Can you believe that Emmett is half the size of Benton? They are really cute together. Benton is so soft and gentle with him.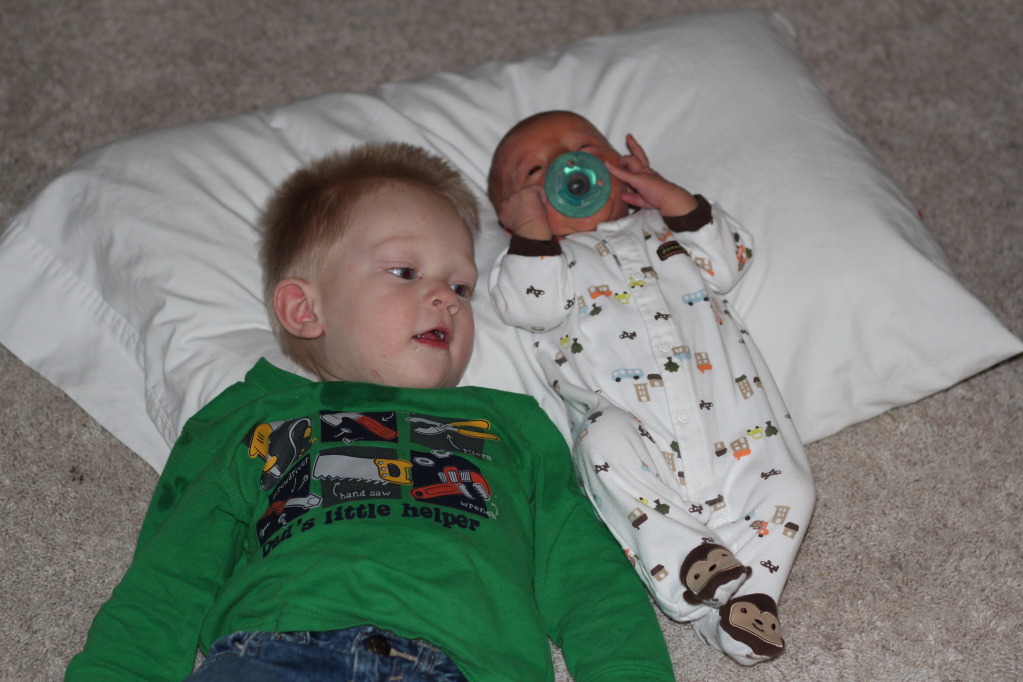 Benton loves to give high fives and knuckles to people. Sometimes he will even come up to you and start giving you knuckles even if you aren't ready, which means he gives little "punches" really. Luckily he usually only does it to us and we quickly catch on that he just wants to do knuckles and isn't punching us, lol. I was a little afraid of what he would do with the baby, but his knuckles with the baby are super soft. He slowly puts his little fist up to the baby's hand and barely touches it, then while taking his hand back he makes the soft explosion sound. I will have to catch it on camera, it is quite adorable.

Though he is almost two, and having a hard time with sharing toys with other children, Benton loves to share with Emmett. Probably because he can control what he shares and Emmett doesn't ever take anything. Whenever Benton has a snack he wants to share it with Emmett. He also gives him his toys, just yesterday he gave the baby his motorcycle. I love it!