Brand New
This sweet little baby boy sure has us wrapped around his little finger already.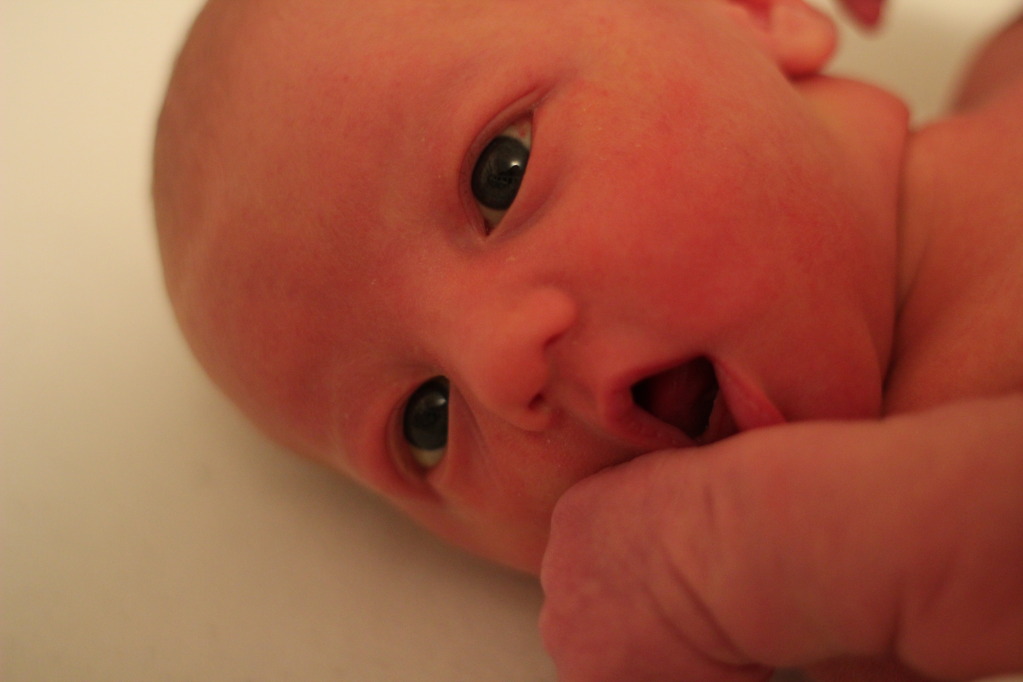 While getting to know him over the past two days we have already noticed so many differences and similarities to Benton when he was first born. Some more obvious than others. First up is the hair. Clearly Emmett has very little hair compared to Benton's flowing locks. While pregnant that was one of the things people talked to me about most, whether this baby will have as much hair or not. I wondered about it too.
Another obvious one is the weight. Benton entered this world at a whopping 9 pounds 5 ounces while Emmett was only 8 pounds. I never thought I would have an 8 pound baby, which really isn't even that small (but it is to me!). I have to say that I really like having a smaller and bald baby. Of course I loved Benton the way he was, it is just fun to experience something different. Because Benton was so big and had so much hair he never really looked like a newborn; at 9 days old people were telling me he looked like he was two months old. It honestly wasn't my favorite thing to hear but it was kind of true. Emmett seems like more of a newborn.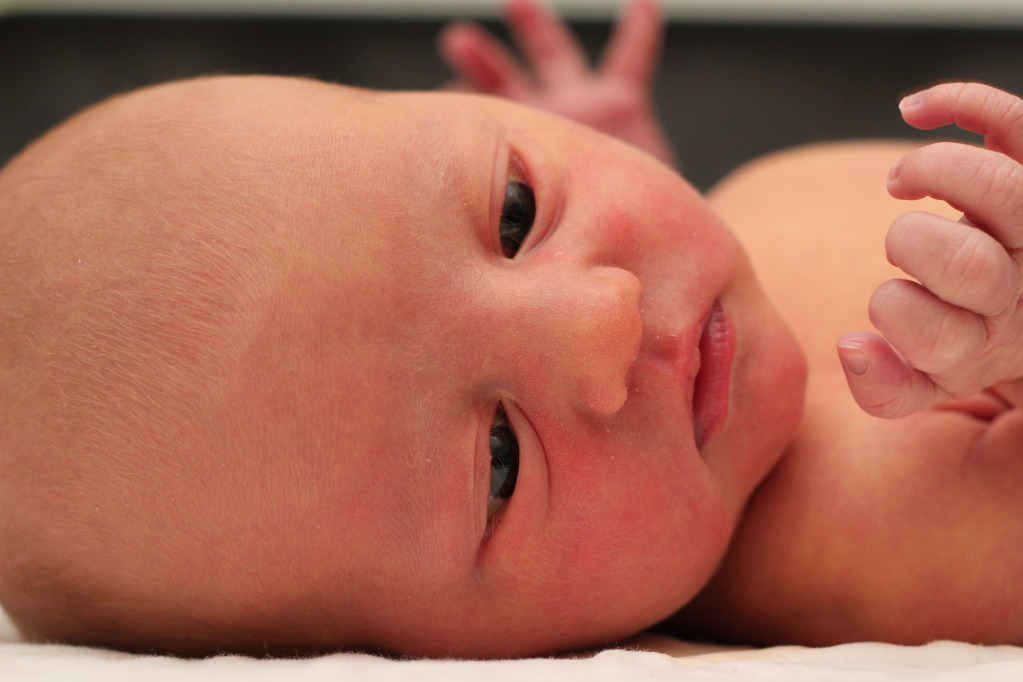 Benton had lungs from day one and used them. He never has a quiet baby cry like Emmett does. Emmett has already spit up more than Benton ever did. I am hoping this doesn't stick; I am doing so much laundry!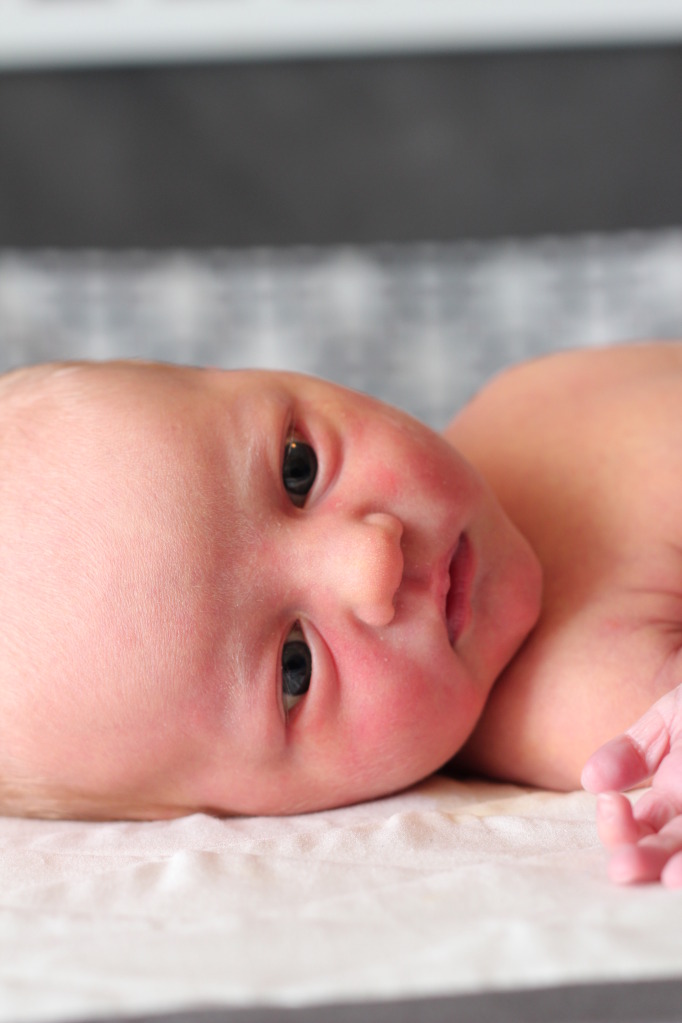 Both Benton and Emmett were born 4 days late. I decided to be induced with Emmett because the thought of having a baby even bigger than Benton didn't sound fun. I knew that every day I waited the bigger the baby was going to be. Turns out it probably wasn't going to be an issue anyway. I knew that I was a little smaller and my doctor thought the baby was going smaller but you can't really be sure.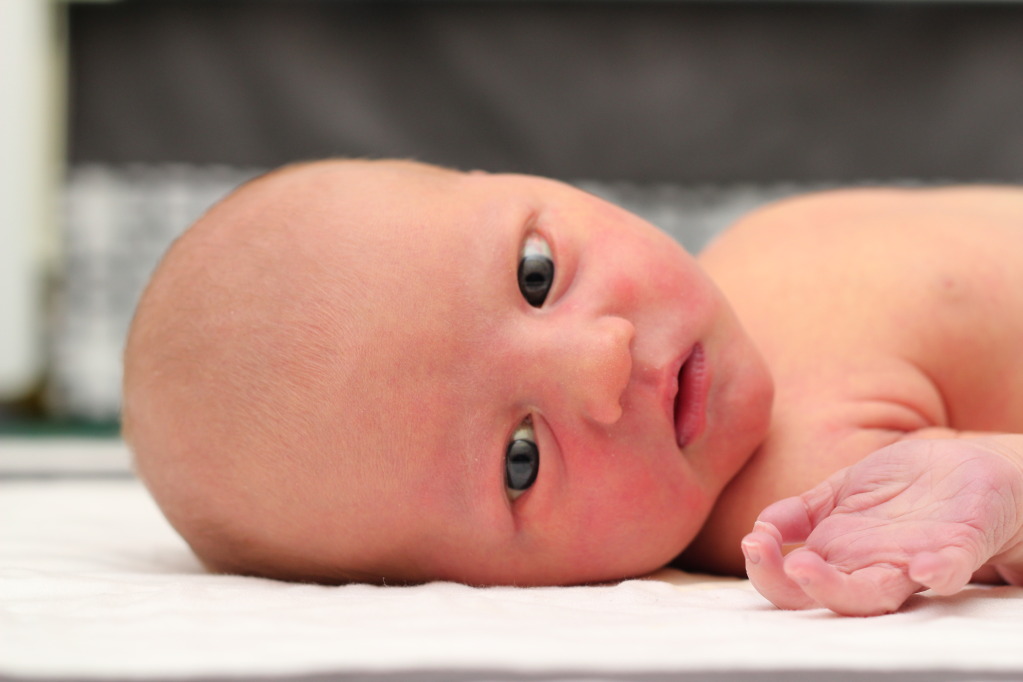 There are a lot of little things that are different, but they mostly have to do with the things I already wrote about. Like Emmett has skinny little legs while Benton had rolls to spare. Emmett has long fingers and toes that are wrinkled while Benton's were filled out. Emmett wears baby hats all the time while Benton only wore one a couple times; he didn't need to wear a hat with all that hair.
It sure has been fun getting to know Emmett over the past few days and we are looking forward to watching him learn and grow more everyday. He already seems so much older than yesterday.