Instagram pictures
Ever since I got an Instagram account I've started taking more and more photos on my phone and less with my camera. Is this the same for any of you? I thought so. I am able to catch so many fun moments with my camera but I haven't put them on the blog since the new year! Yikes. So here is part 1 of who knows how many instagrams. It will be fun though because it will start with The day Adalyn was born!
Our sweet baby decided to join our family two weeks early. Baby Adalyn was born on the 6th weighing 6lbs 8oz. We love her!
Loving this little angel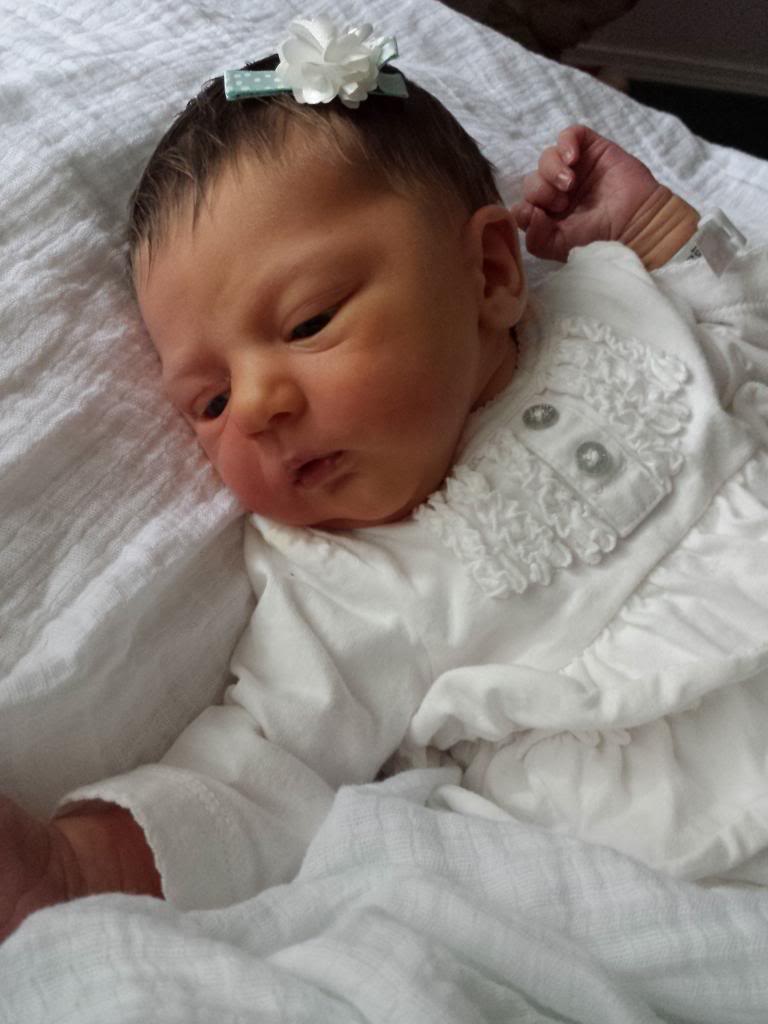 Benton found this jacket in Emmett's clothes and decided that it was still his. He also insisted that it fit him.
Little sleeper
Those sweet hands! Adalyn always slept with her hands up by her face almost like they were posed. It was so sweet.
I guess I won't be buying anything today...
This big brother loved this little lady
Sleeping beauty.
Poofy curls after her bath
Foxy lady. She was two weeks old at this point.