Rocky Butte
Since Dallin had Memorial Day off, we decided to take the kids out rock climbing for the first time! We headed out to Rocky Butte with some good friends and were ready for our little adventure. Benton could hardly wait, literally I think he might have exploded if he had to wait another minute.
First thing first, harness the little to a nearby tree. Did I mention that we were at the top of a cliff?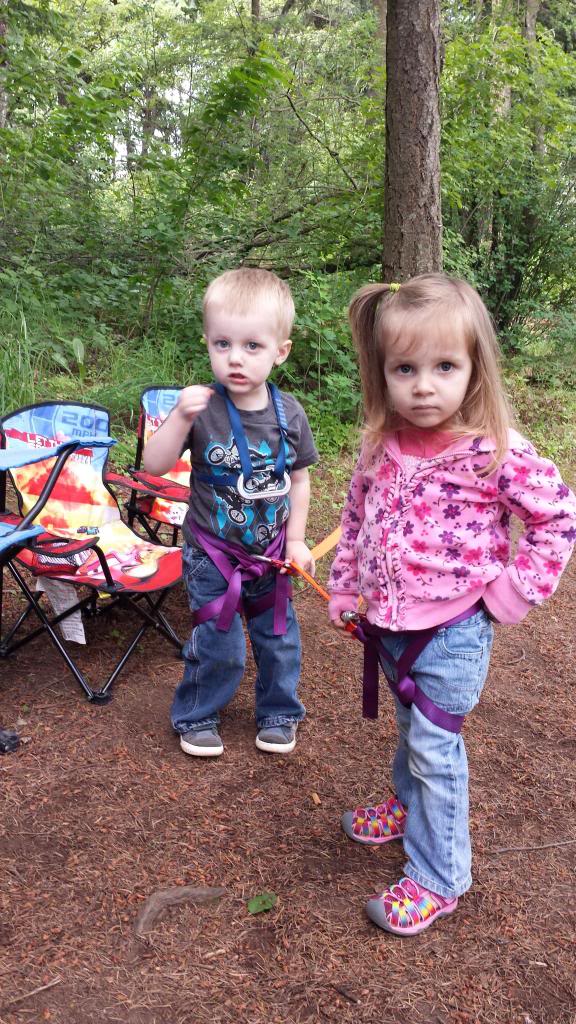 Second, harness Benton to another tree since his excitement made it impossible for him to not cross the line we placed for kids to stay behind.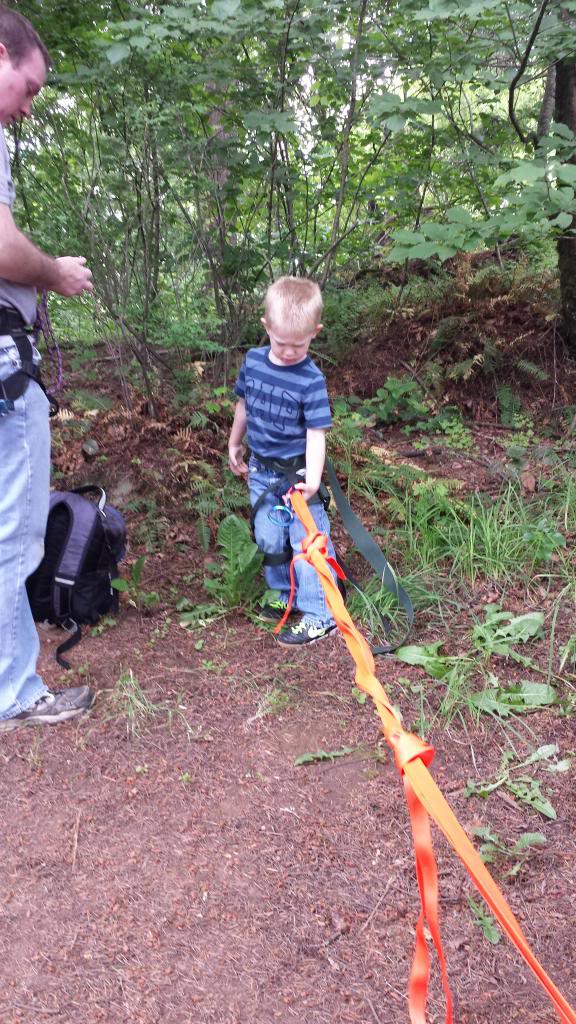 After everything was set up and ready Benton got to go first. He of course wouldn't have had it any other way. Here is Dallin talking him through it.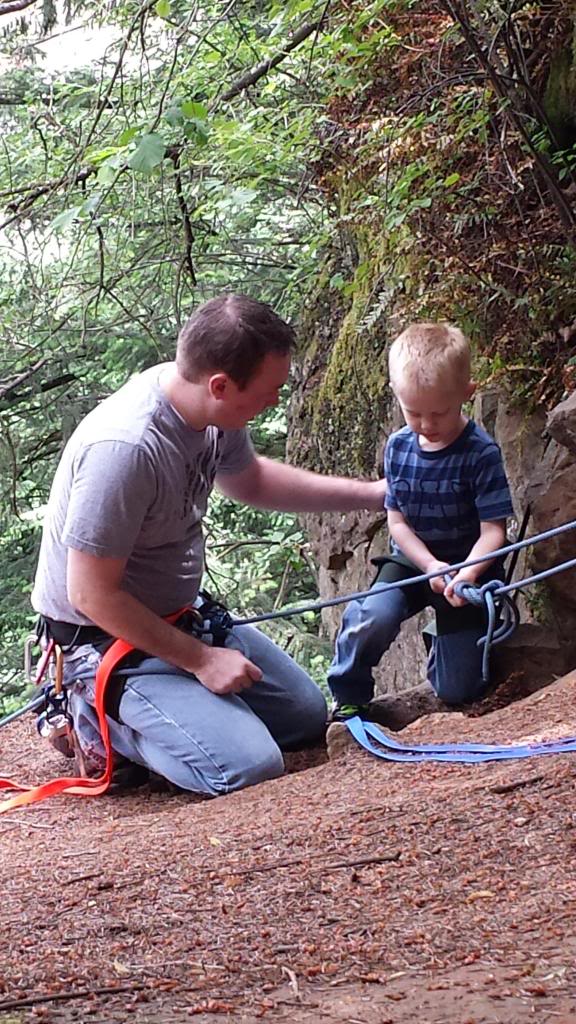 Then he went! The way this one is set up is you repel down about 35 feet to someone waiting. Then that person belays you while you climb back up. About 10 feet down Benton decided he couldn't do it anymore so Dallin pulled him back up. The next few kids we sent down at the same time as Dallin and they did better. I have to say, I did it and I was a little nervous too! I honestly didn't think I would be but standing at the top of a cliff is a little nerve wracking so I totally get it Benton! He said that he wants to try it again with Dallin next time.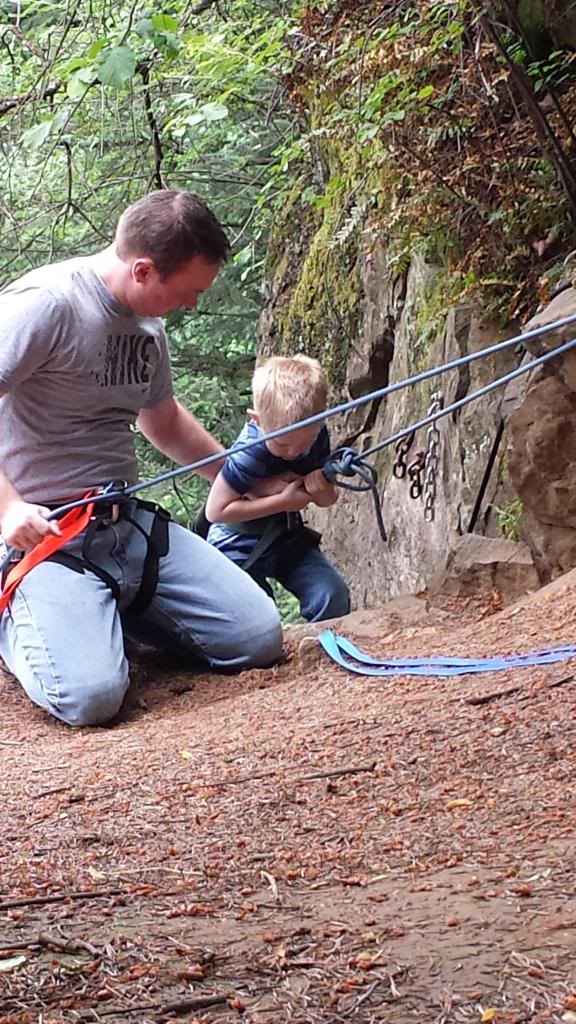 Emmett totally did it. He made it all the way down and ended by jumping down to Ryan. By the way in case any of you think we are crazy parents, I will say that Ryan and Dallin are certified and took every safety precaution for the kids.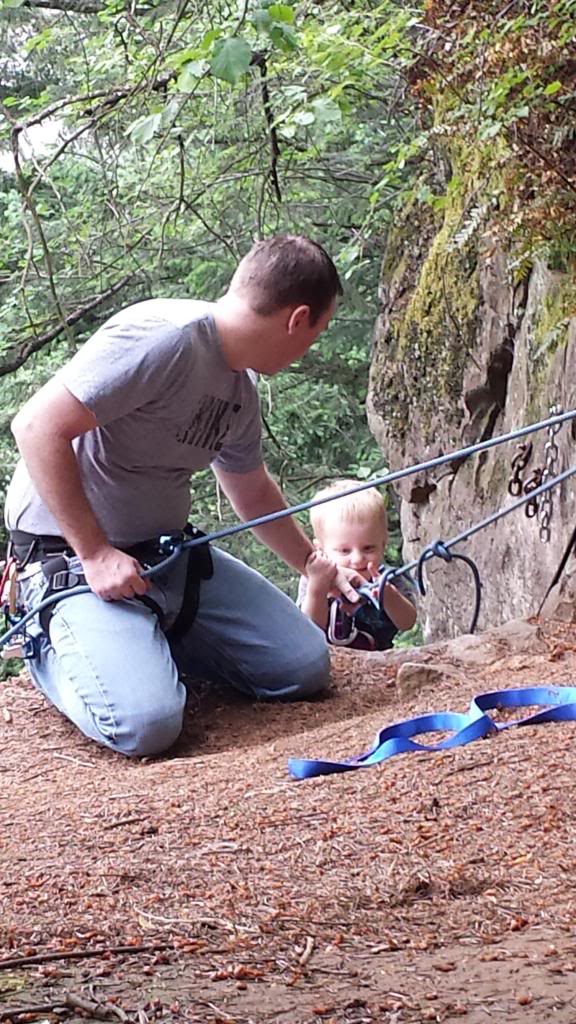 I'm not sure how much Emmett and Sophia liked being harnessed to a tree, but with a couple of snacks and chairs to sit in they put up with it.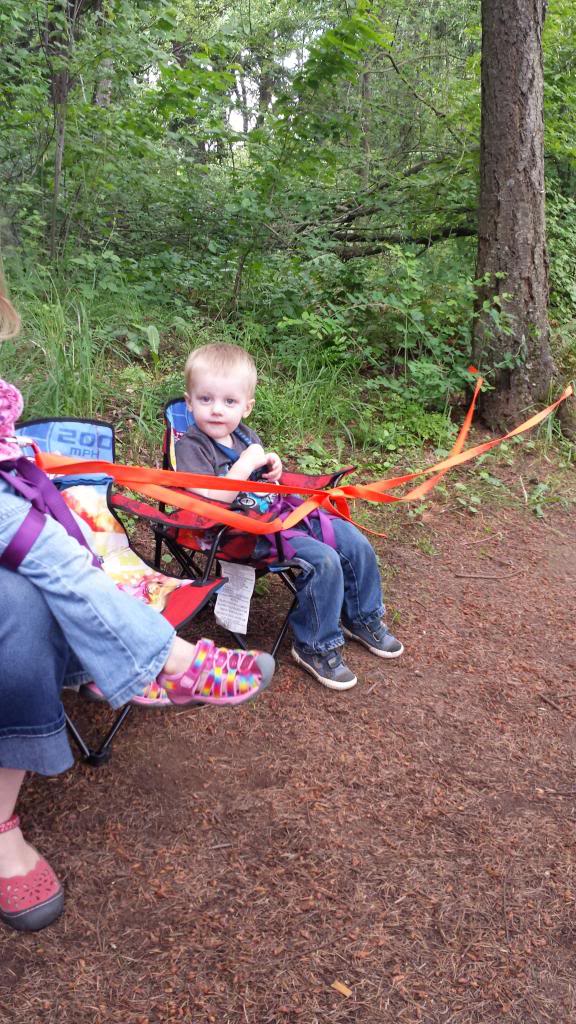 After everyone finished we went and picked up some pizza and had an outdoor lunch together. The moms and kids headed home while the Dads went back to really climb. It was really fun and I can't wait to take everyone again!