Where's Benton?
Here's a little game for you, it's like Where's Waldo. See if you can spot Benton...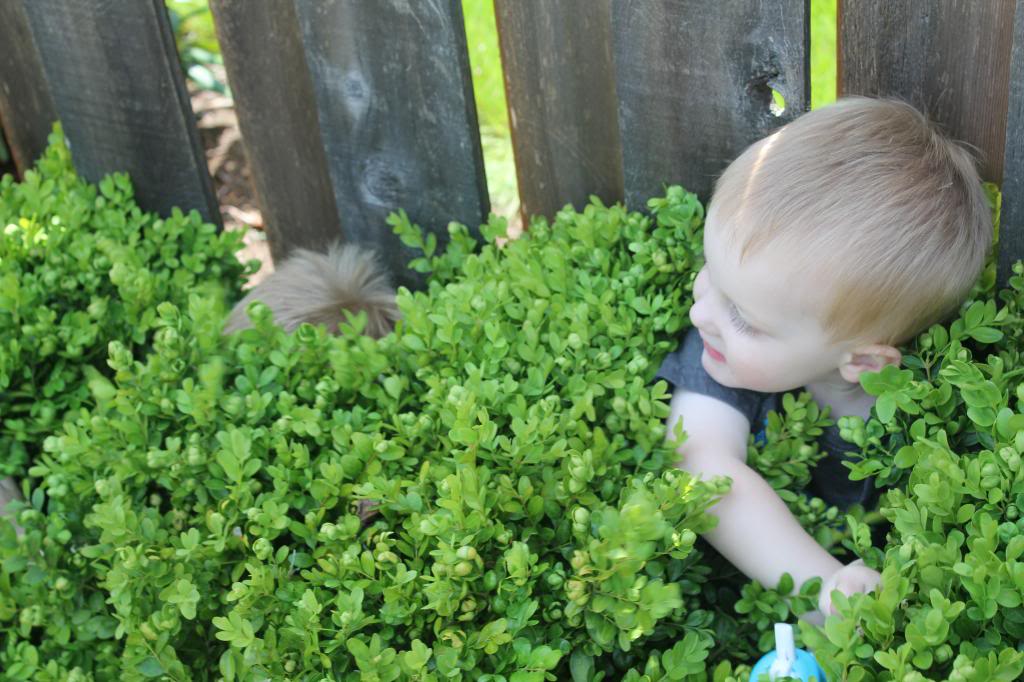 For a couple of days the boys thought it was the best thing ever to hide in the bushes. Benton would tuck himself down in there so you couldn't see him at all. Emmett just backed in and I think he thought he was just as hidden.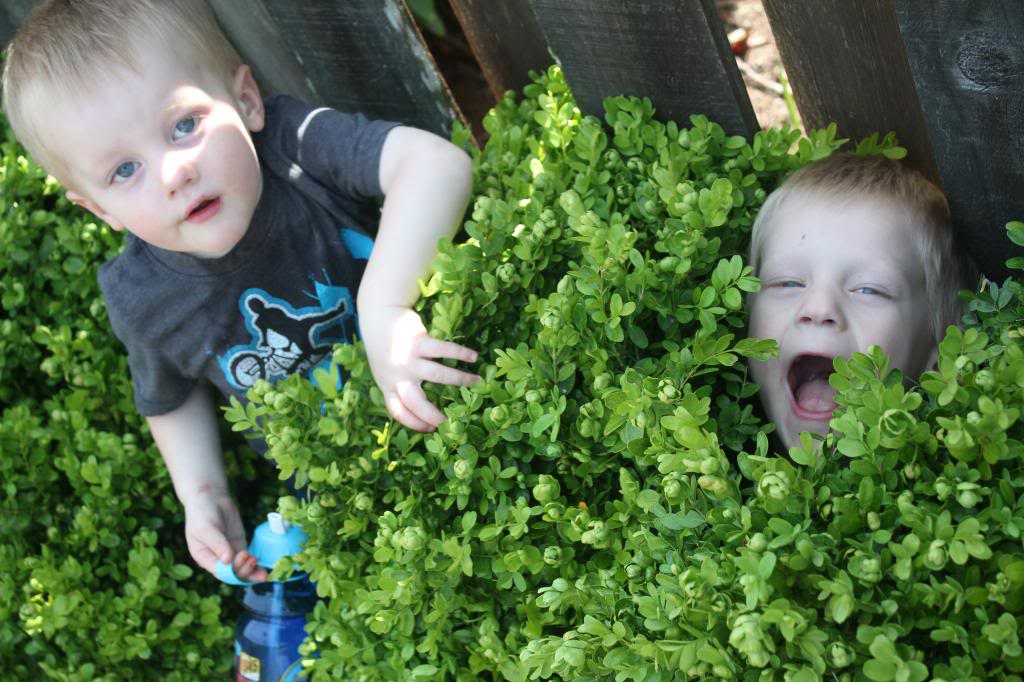 This is step'n it up a notch. Can you find him?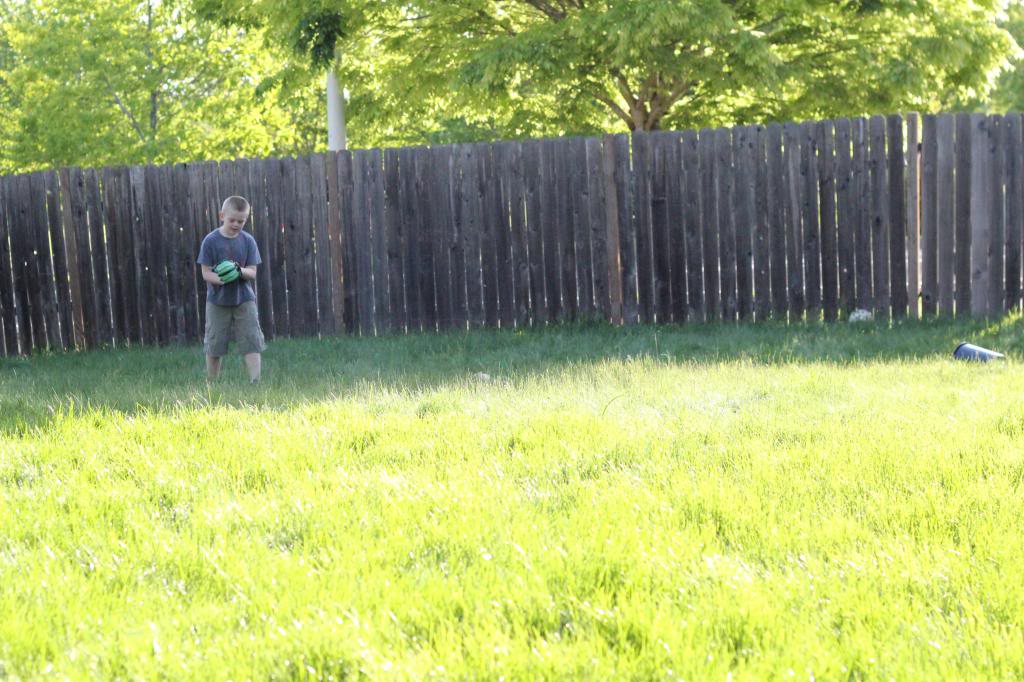 There he is! Yeah... we need to mow the lawn.