All in Pink
With both of my boys, I was prepared and the baby's room was ready. They were both late, but I was ready fro them early. This was not the case with Adalyn. She was two weeks early and I definitely NOT finished with her nursery set. I think I finally finished when she was two months old. And now that she is 8 months old I am going to post about it, haha! So here is Adalyn's tiny little pink nursery room.
We started by painting the room a nice light shade of pink (Dallin said it looks like bubblegum, I disagree, though it was a little brighter than I anticipated until all the white furniture calmed it down). Then Dallin built me this awesome valence window box. I love what it adds to the room. I also bought this changing table for $25 and painted it white and and added new hardware. With the tiny size of this room, I really needed a dresser changing table combo. And I love how this turned out!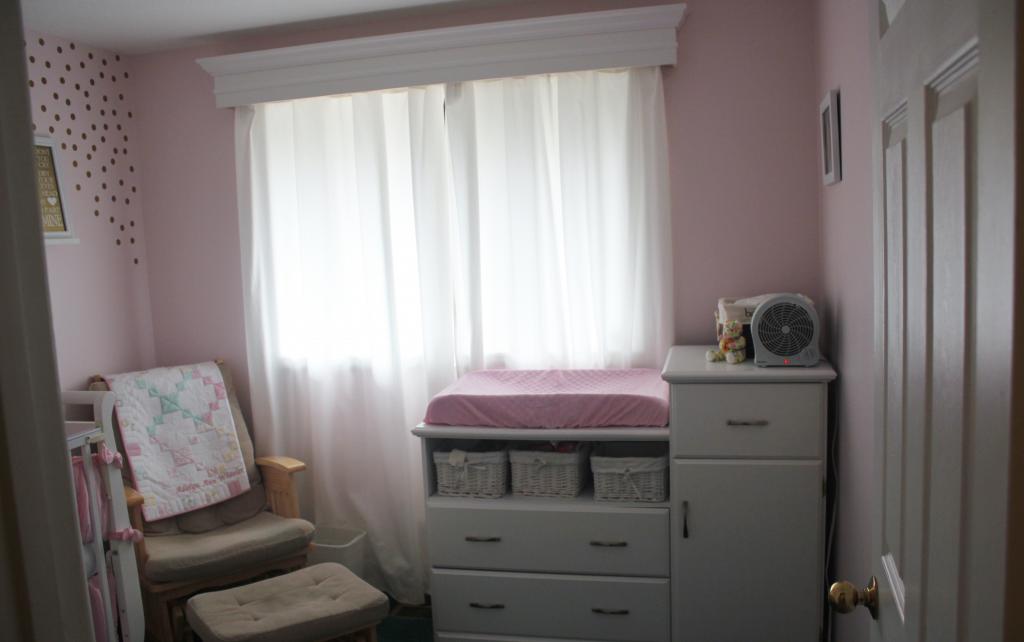 I wanted it to have a touch of gold so after running though a billion options we ended up with gold circles. Benton helped me put them up and he loved it. It was so easy.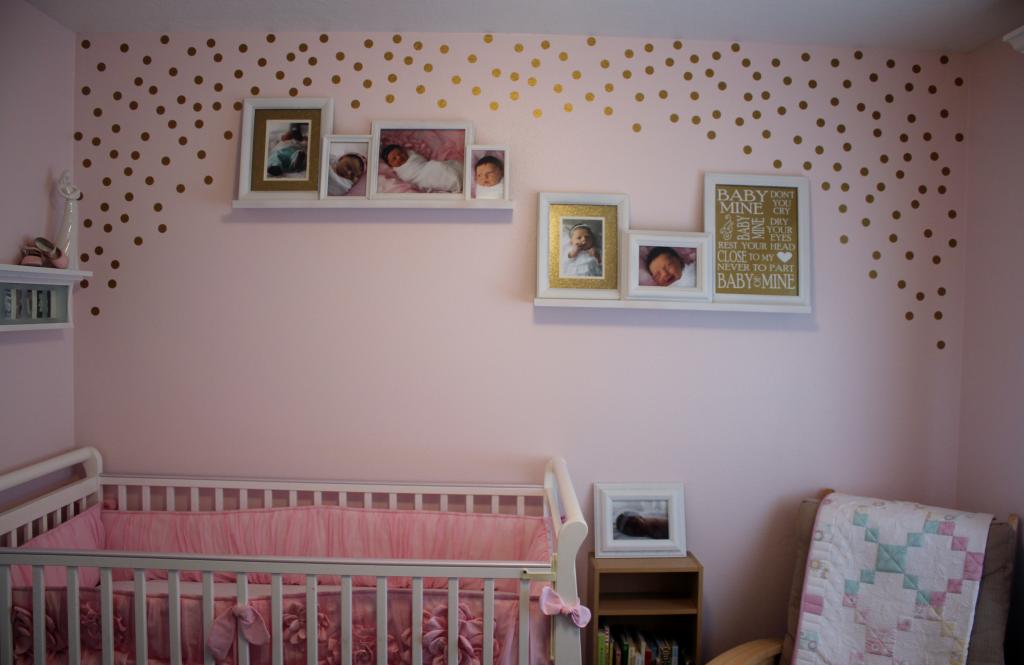 Now for the crib set. I found one from Restoration Hardware that I loved and wanted to use as in inspiration for mine. I actually like this one more, which I better because it took a gazillion hours!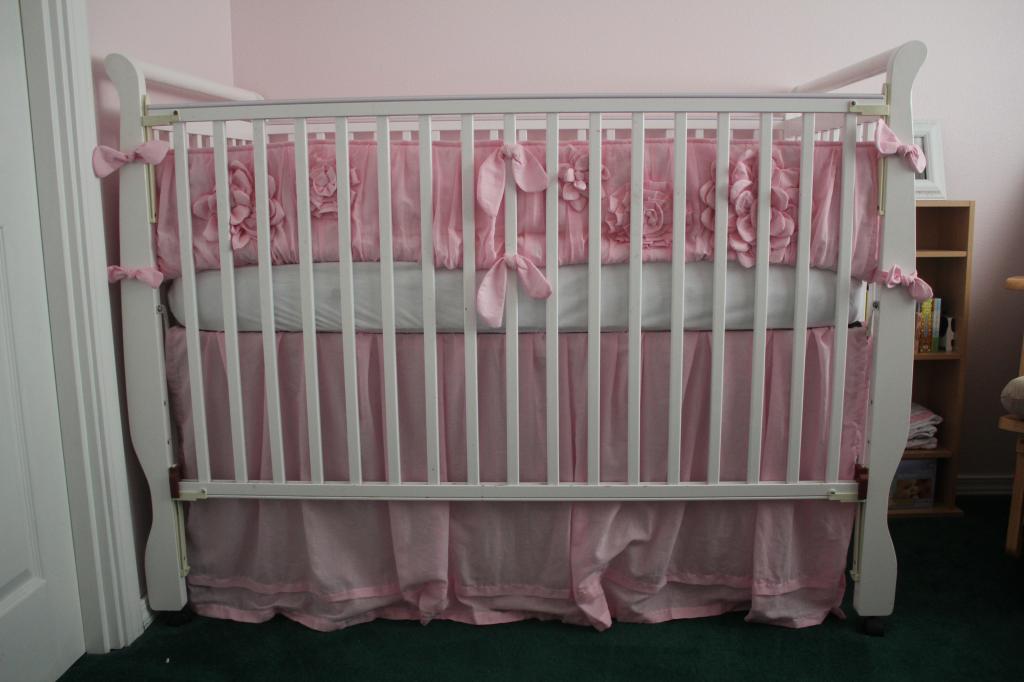 I used 12 yards of light pink voile. Everything is ruffled, flowered, and of course pink. For the flowers I wanted to add depth so I used fusible interfacing on one petal and sewed it to another. When I turned them right side out it made them puff up a little bit, does that make sense? Then I sewed the petals together to make the flowers. There are also ruffled flowers. The crib skirt it just simple and ruffled.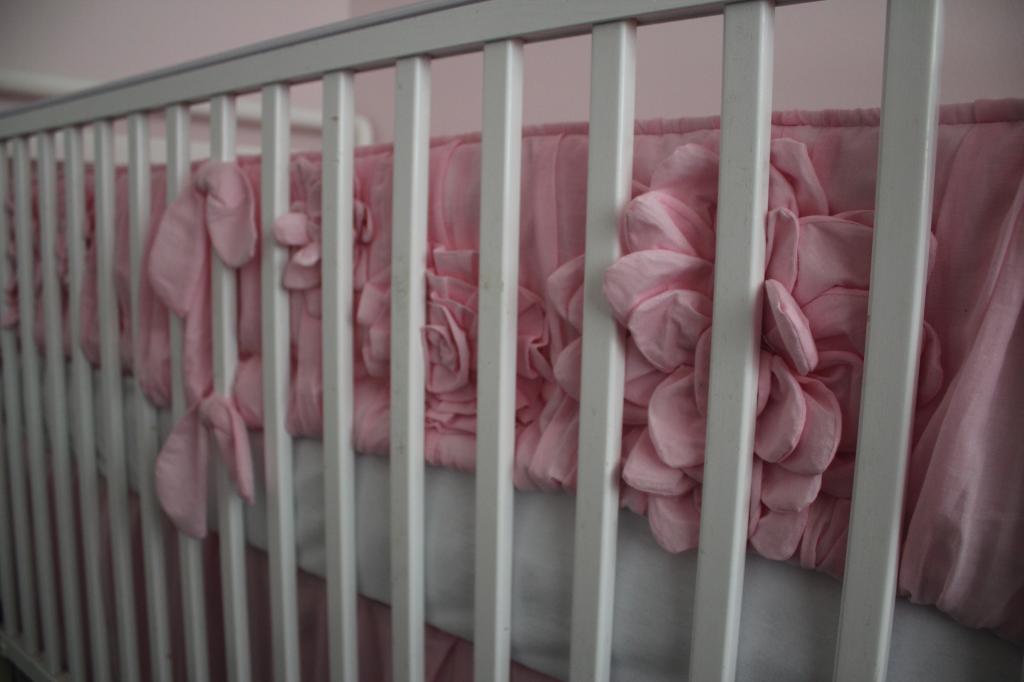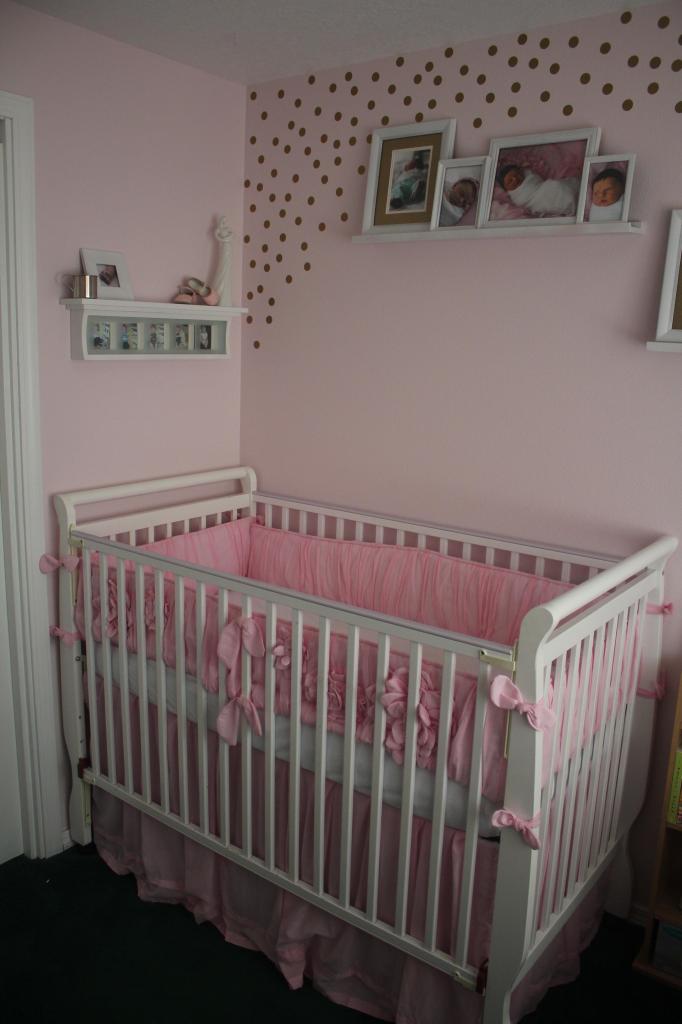 My mother-in-law made Adalyn the most beautiful quilt. She spent hours and hours quilting it. It has a permanent on the back of the rocker. And the colors match perfectly!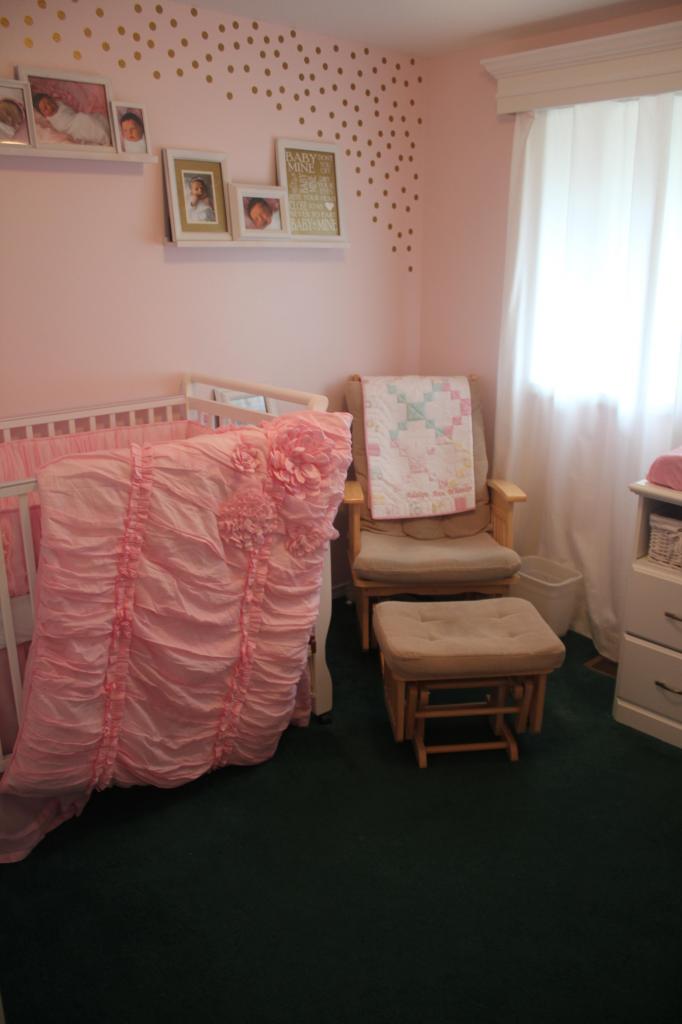 The blanket has the same flowers as the bumper. It has a down comforter inside which makes it extra soft and comfy. So there's her nursery room... a few months after it was finished.