Brushing Teeth
Dallin came in the bathroom with the camera tonight to catch some of the shenanigans that happen during our bedtime routine. These three little cuties all have their own place while brushing their teeth. Emmett and Adalyn share the little step stool and Benton stands to the side. They brush and brush until it is our turn to help. Benton is really excited that he no longer needs us to help him brush his teeth. Every time he finishes he shows us his bright smile and says, "All Clean!"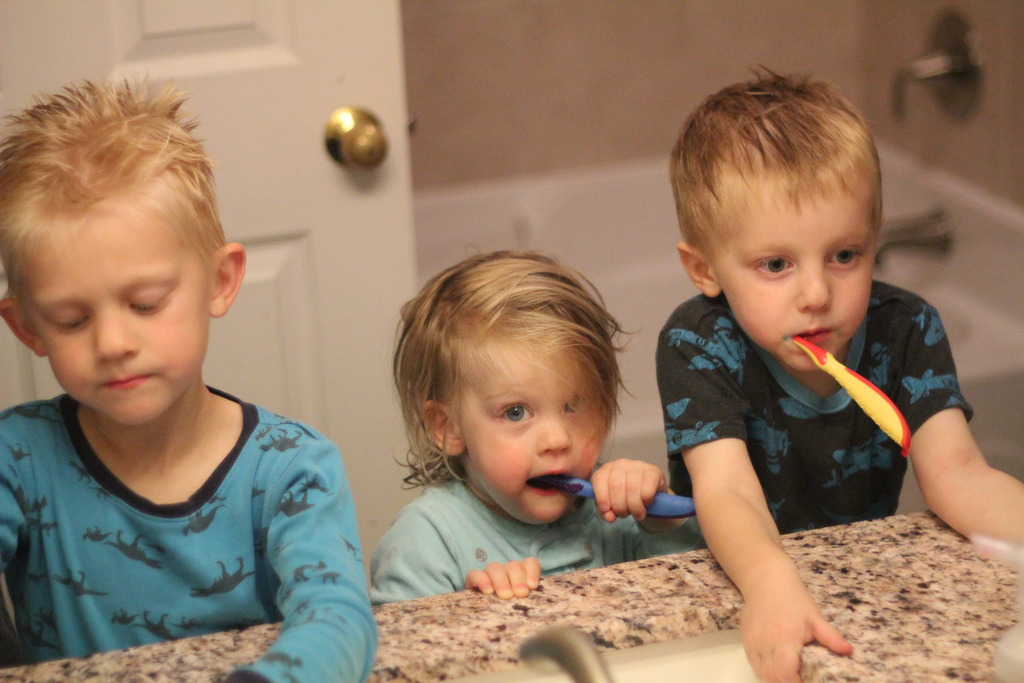 Adalyn doesn't love having you help brush her teeth, but she does love to do it herself! She has been known to brush her teeth several times throughout the day. If the door is open she makes her way in and finds her toothbrush.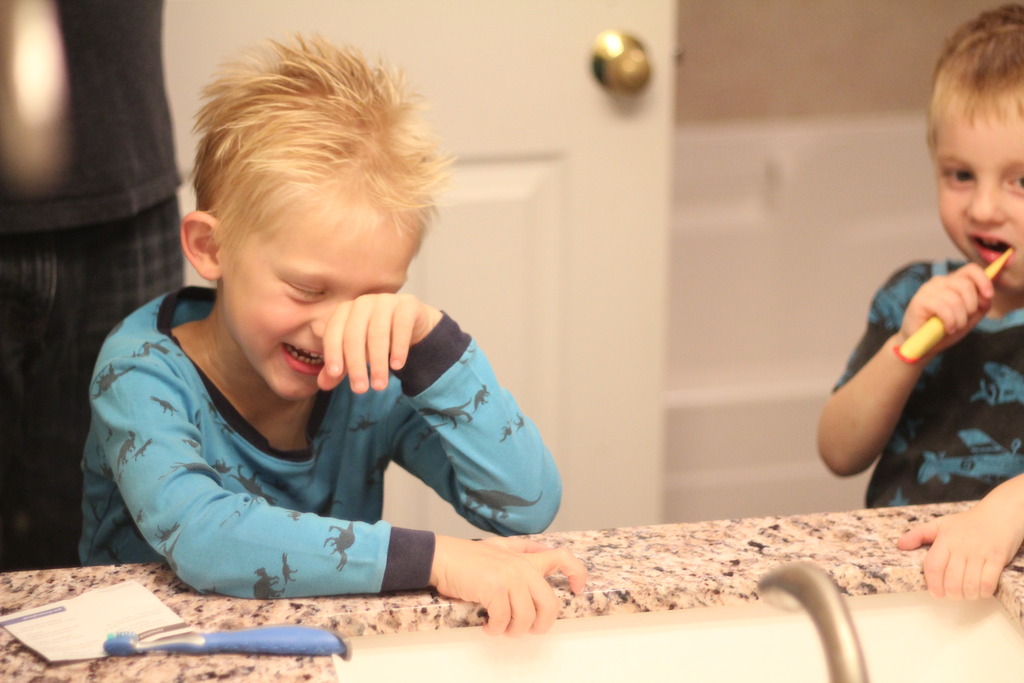 After we brush teeth and have vitamins we read a couple books, sing songs, say prayers, and everyone happily goes to sleep. Ha ha ha! Sometimes that happens, sometimes they go to sleep not quite as happily. At least they were happy this night.