Harvest Party
Benton's class had a harvest party this morning and I was able to come and help out. It was so fun to be in his classroom! Benton has come home telling me a little bit about the kids in his class, it was great to be able to meet them and put a face to the name. It was also great to be with Benton. He was very happy to have me there. I had asked him once if he wanted me to volunteer in his class and ever since he's been excited for me to come. I knew that my chances were best for getting there before this baby came so I'm glad I made it in. I'm hoping that when this baby is a few months old I'll be able to go in again.
The school doesn't allow costumes at school so they did crazy hair day that day instead. I snapped a picture of Benton's crazy hair, he picked a zig zag Mohawk. I thought it was cute that he came up with the idea all on his own.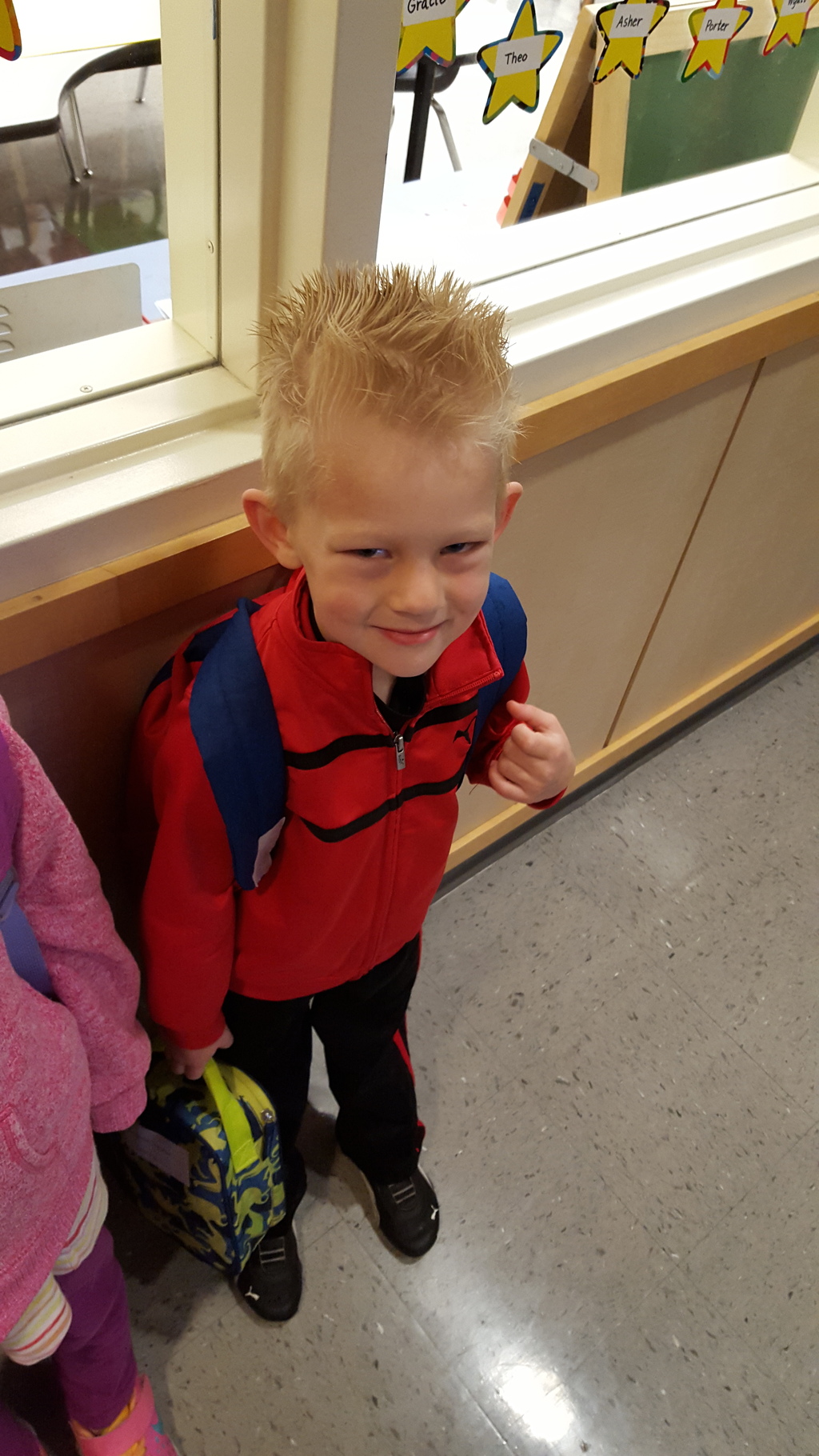 For the party, they had several stations set up for the kids to visit. I ran the station that you guessed how many cubes fit into a picture of a pumpkin. Then they placed as many cubes on it as they could and then counted them to find the correct number. It was fun to see how the kids all did it differently. Some were able to fit more than others, some chose to only use one color of cubes, some placed them neatly in rows while others just squished them in. The other stations including making pumpkin pudding (Benton did not like it), making a fall headband, painting and glittering a pumpkin, making a spider lollipop, and a couple more. It was really fun and I had a great time being there with Benton. As I was leaving he asked if I could come again on Monday. I love you bud, you're pretty great.