Adalyn the Fashionista
Adalyn decided to show her fashion sense this morning by dressing herself. Emmett saw the talent and just had to have his picture taken with her!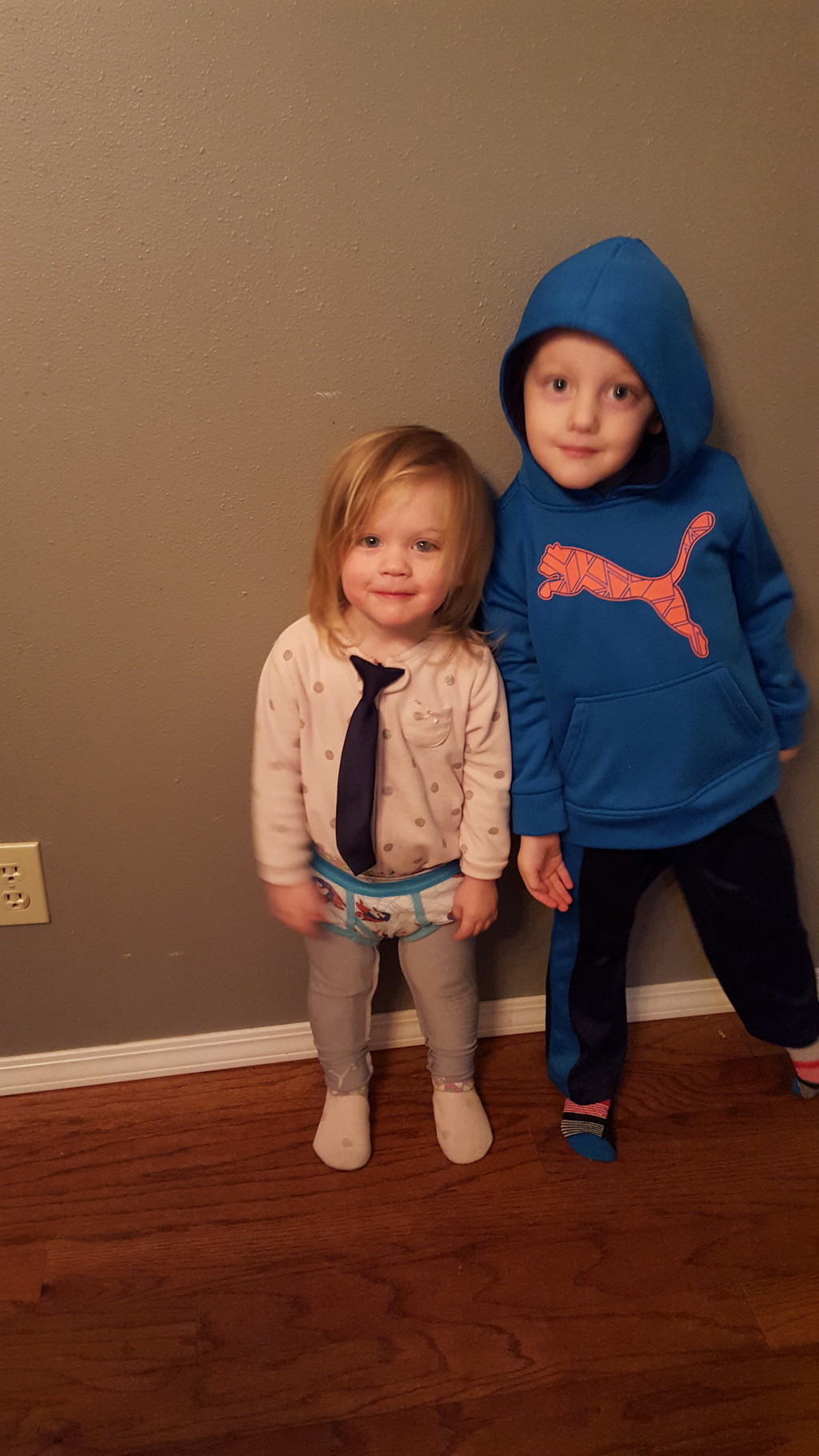 Yes, she is wearing her footed pajamas with inside out pants on top, Emmett's underwear on top of that, and then Emmett's tie to top it off. She was proud.