Fall
Right when Benton got home from school on Tuesday we ran outside to snap a few pictures while we still had some sunshine. It is crazy that it is completely dark by the time Dallin gets home from work. We took oodles of pictures, and while most of them turned out goofy, I was pleased to see there were a few gems in the mix. Bribing with treats afterwards always helps a little.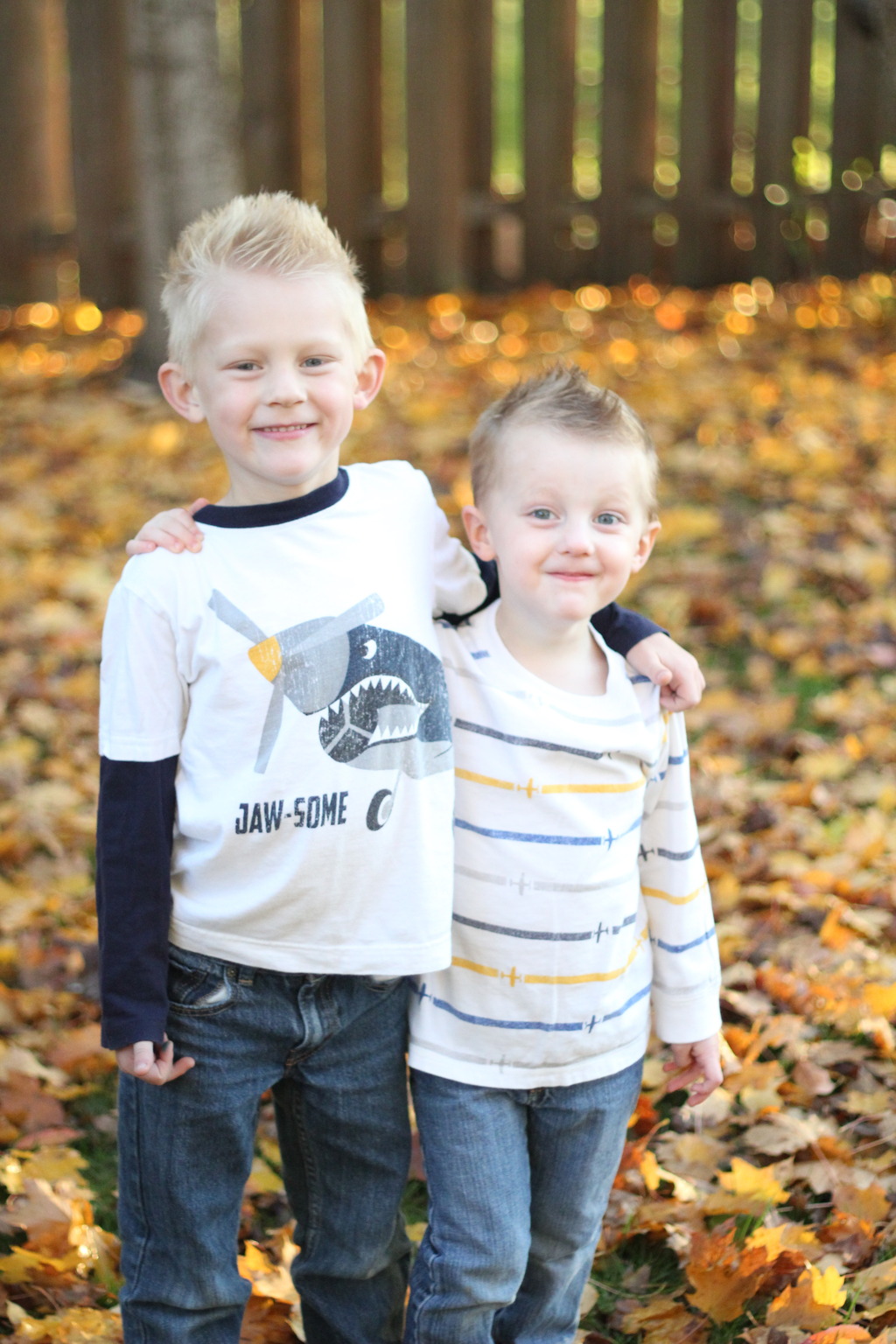 This little ray of sunshine is as sweet as can be. She is loving, caring, and compassionate. She always seeks out the person who is sad and gives them hugs until they feel better. After a year or so of doing this, her brothers have finally picked up on it and done for to her once or twice. It's cute to see the examples of siblings rub off on each other.
She absolutely loves to dance. She also loves to play with her brothers (running around, sword fighting, jumping on beds, playing on the playground, ect) and she gets really sad when they all get dropped off to school, preschool, or play dates and she doesn't get to go. She wants to be included in everything they are.
She can say so many words these days. Her first two words together were "more cookies". That was a while ago though, she is saying three words together often now. She knows many animal names and their sounds and loves to say any word that she knows while looking at a picture book. Adalyn also loves to help. She wants to get her packet of oatmeal out of the box, pour it in the bowl, pat it down, pour the water, stir it up, and every other step there could possibly be. She wants to do it all.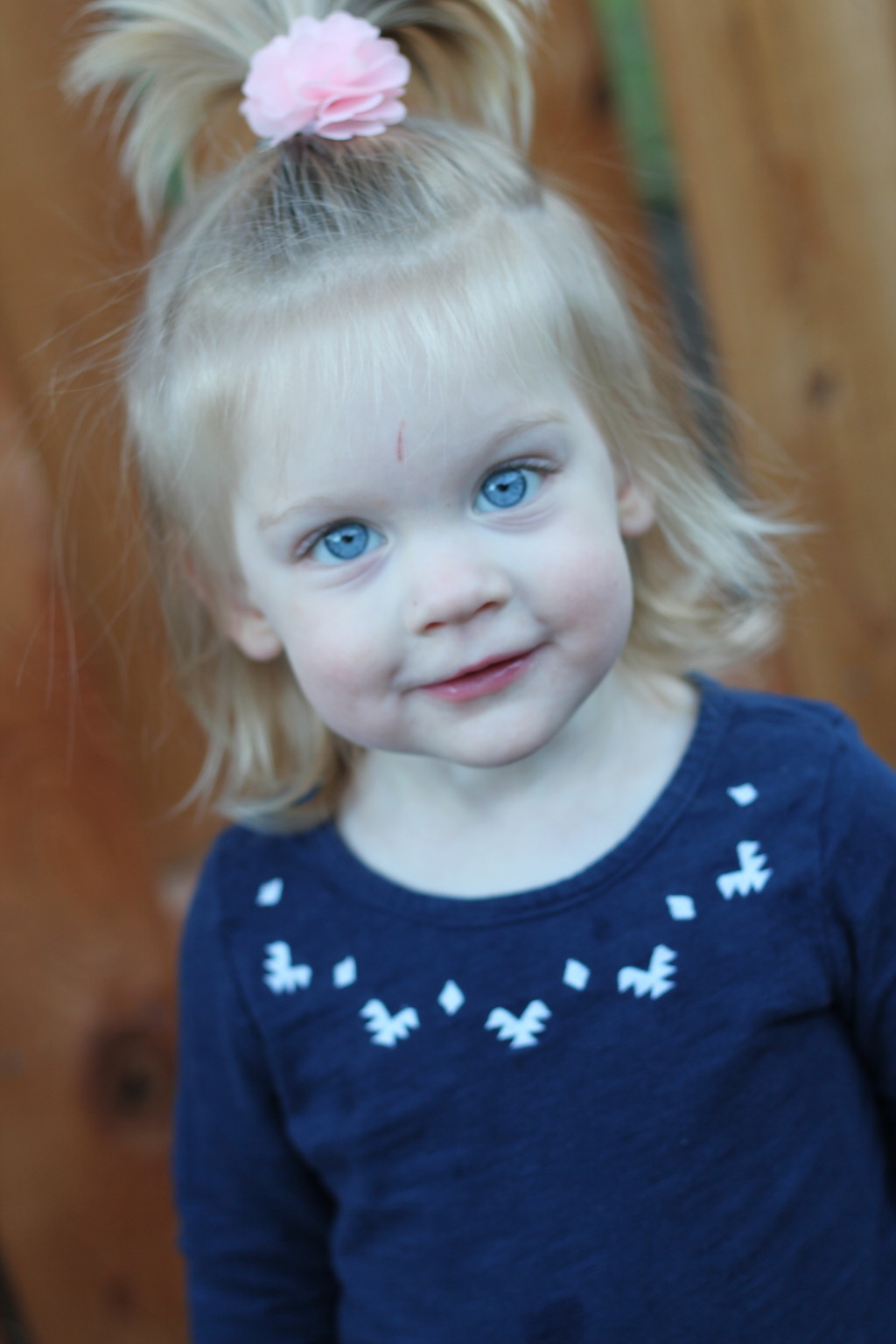 Emmett is loving preschool. He talks about all the fun things he gets to do there like play with play doh, make paper mache masks, paint, play in the sand box, and more. He loves that he has so many teachers there too. He has recently started asking me to help him with a lot of things that he never needed help with before like getting dressed, picking up something he has dropped, and putting on his shoes or coat. When I asked him why he all of a sudden always wants help he said, "My teachers at school always pick it up for me." hummm. Well I might need to send a note to school about that! It's great to help him, and he always asks so politely but I really need him to be more independent, not less.
Nothing gets past this kid. He is so observant. I got my hair cut and colored one night after the kids were in bed. The next day Emmett and I were talking and he brought up the movie Tangled. He talked about how long her hair was, and then how when she cut it it turned brown. He then asked me if I was like Tangled. It took me a minute to figure out that he not only noticed that my hair was cut but that the back was darker! We are talking about a trim here folks!
I think Emmett's favorite activity is playing with play doh. In fact he loves it so much he watches youtube videos about play doh. The other day he played with it for 2 straight hours. He would have played longer but we had to leave the house. It was amazing. He has for the most part transitioned out of taking naps, but still has one once or twice a week. On the other days he does quiet time in his room for 30-60 minutes. He plays with blocks, puzzles, his train set, or other toys and always cleans them up after without me even asking him to! He is such a great kid.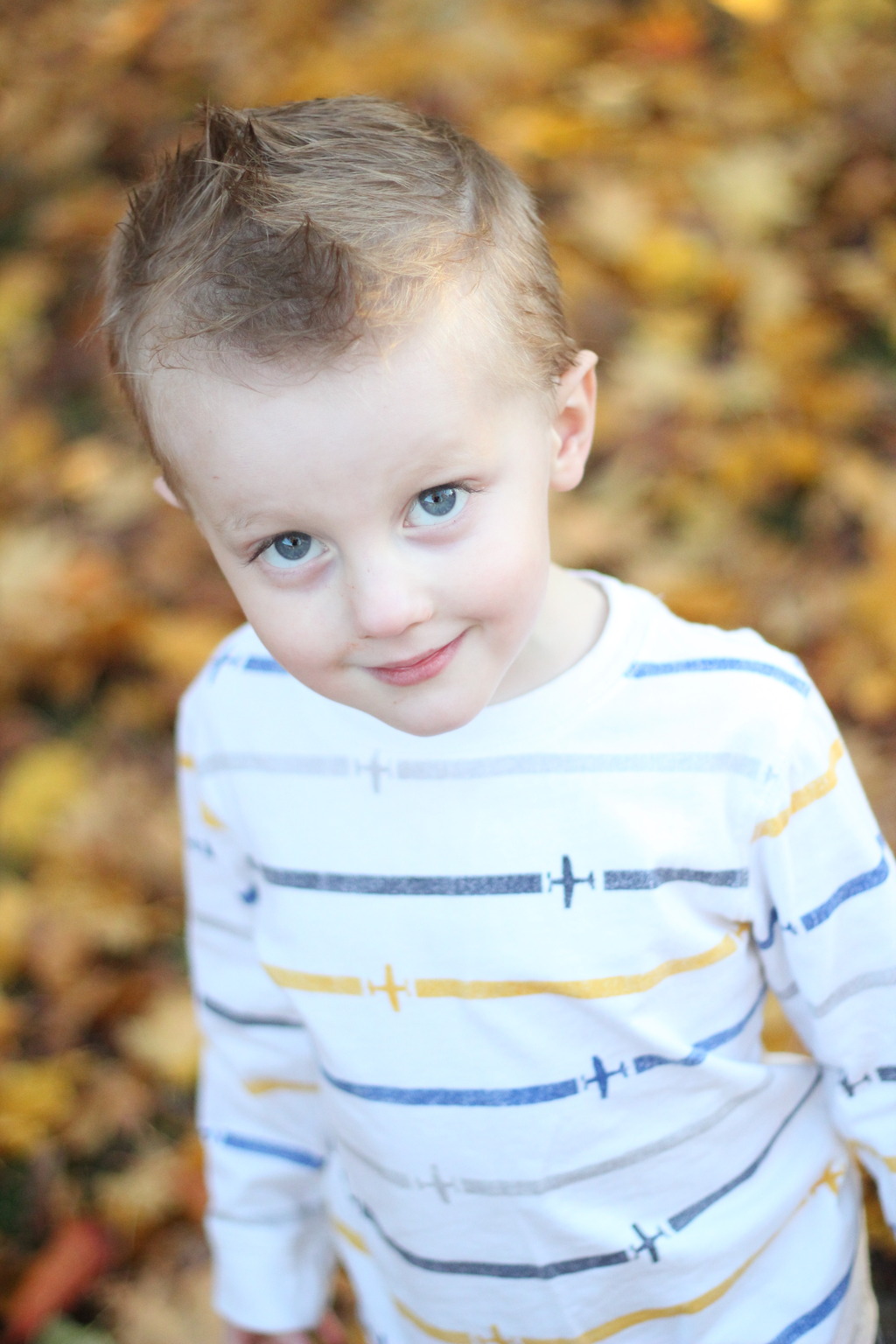 Benton is doing so great with school. He loves going every day and gets along well with his teacher and his classmates. His favorite thing to do at school is have choice time, during which he usually chooses to draw. I have noticed that he asks for paper to color, write, or draw on a lot more often. Benton loves to make up songs and have me help him write them down. His latest song was about how he wished he could walk with God and Jesus. He has also written a few songs about Halloween and I thinking that a few Christmas ones are coming up soon.
Benton's favorite things to play are sword fighting, pretending to be animals, and pretending the floor is lava. Fun! These are of course his indoor things to do. Outside he loves the monkey bars, riding his scooter and bike, and climbing trees. He plays so great with his little brother and sister and is very loving towards them. I know he is excited to meet this baby when he comes, and I bet he is going to be such an awesome helper.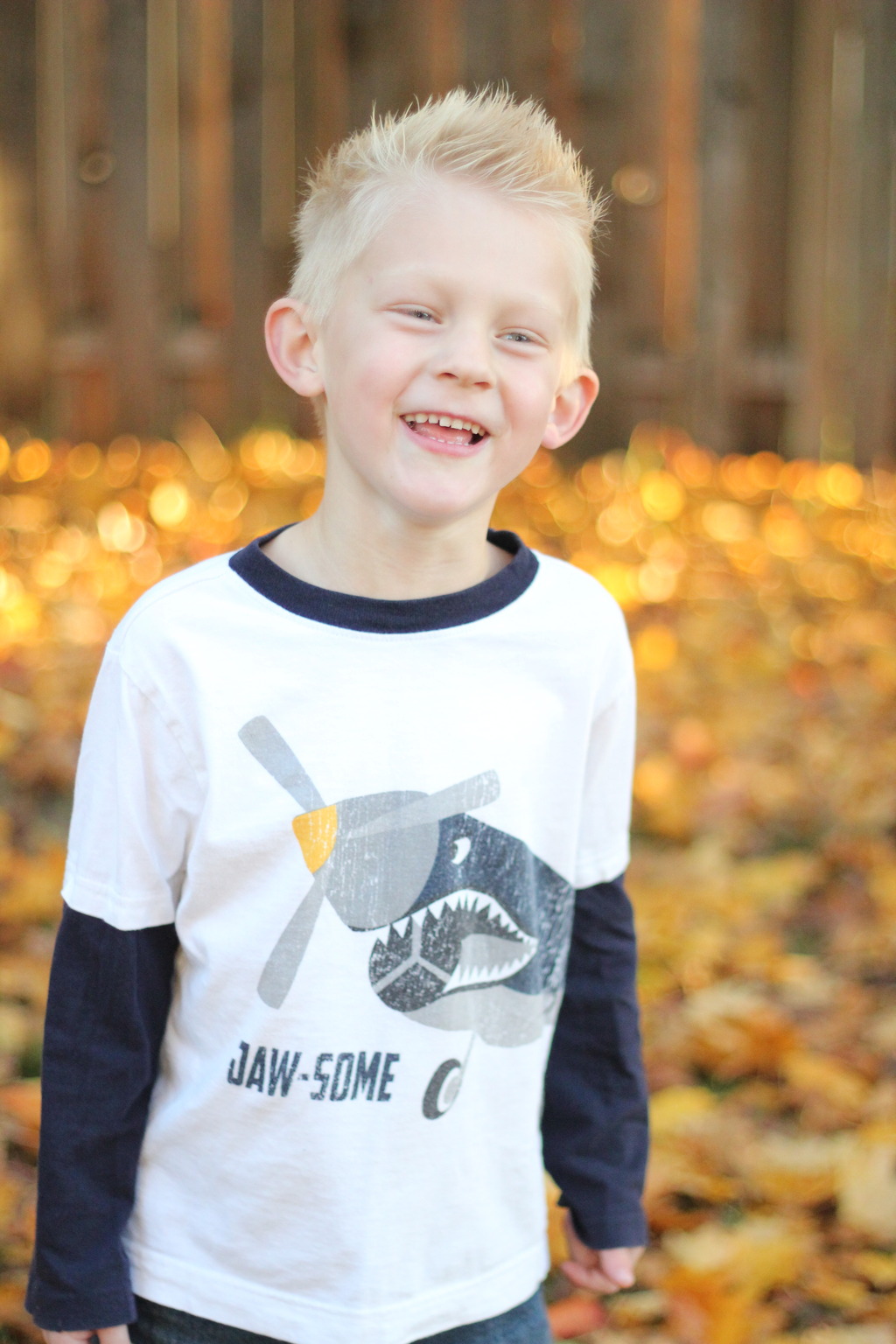 Here are a few more pictures just because they are cute.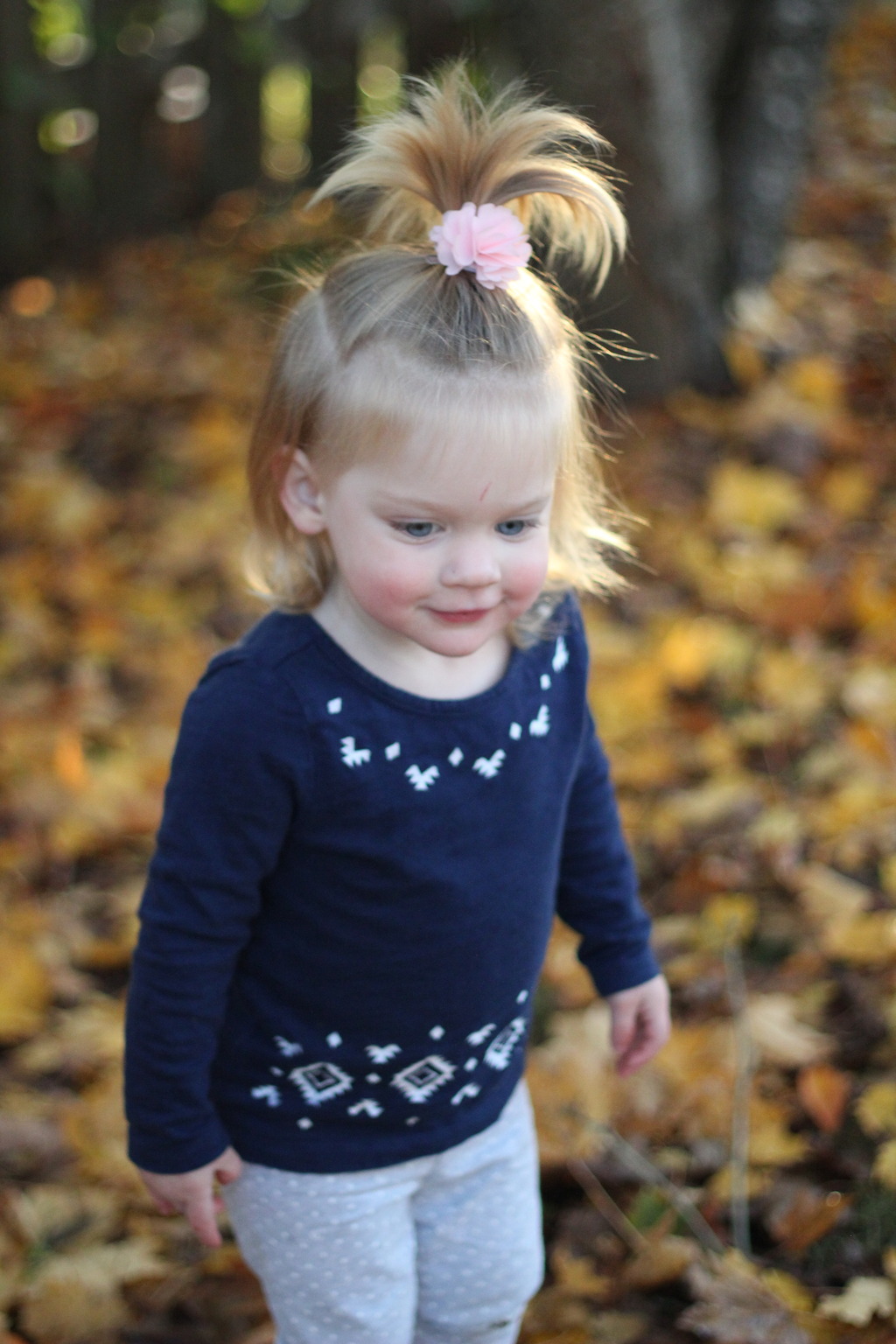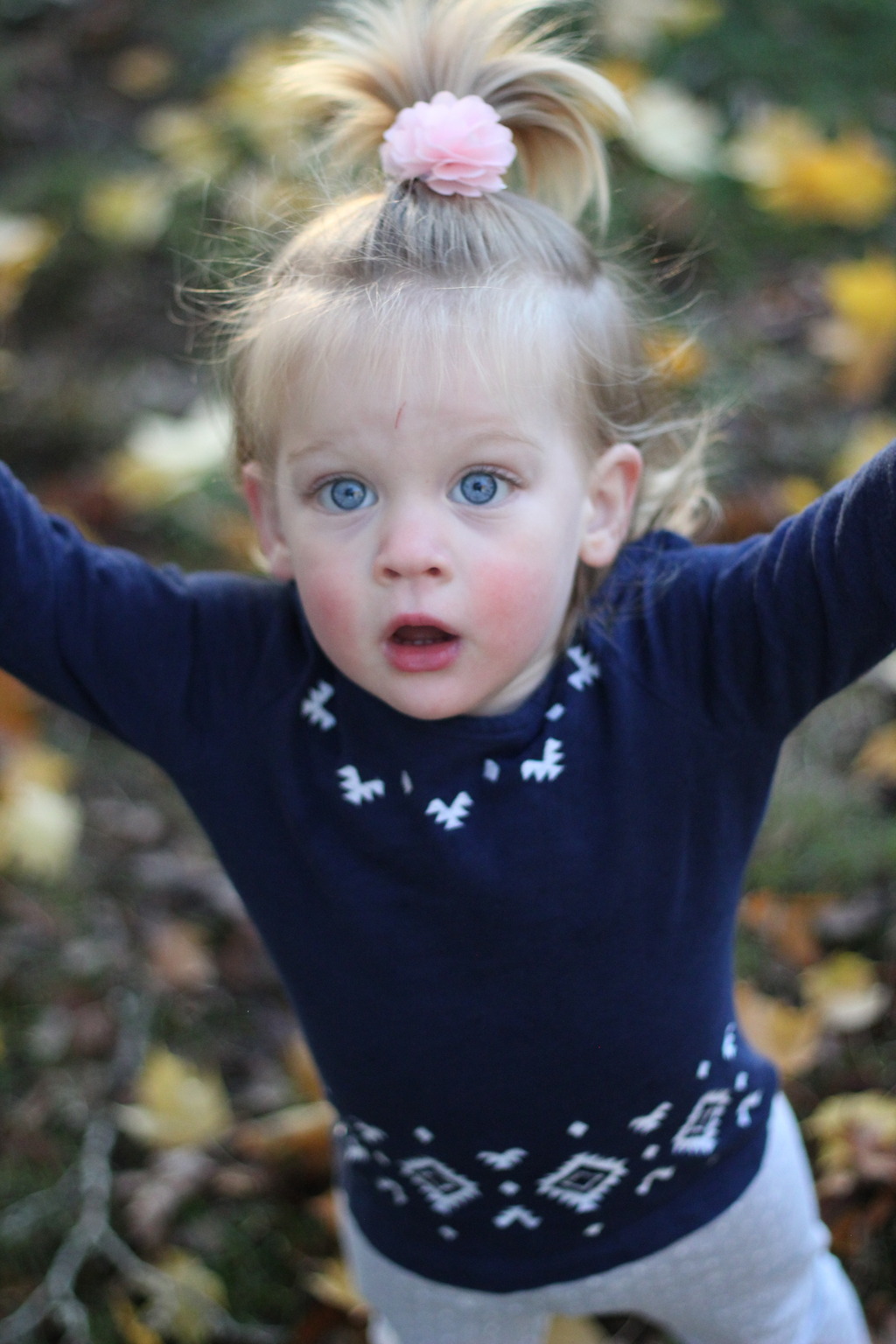 These just can't be left out. I sure love these goofy kids!