First Bath
Dallin and Benton decided to give Hudson his first bath at home. They pulled out the same whale tub that we've had since Benton and got some warm water ready. Each of our children have loved bath time, they still do and take one almost every day, so it was time to see if Hudson did too.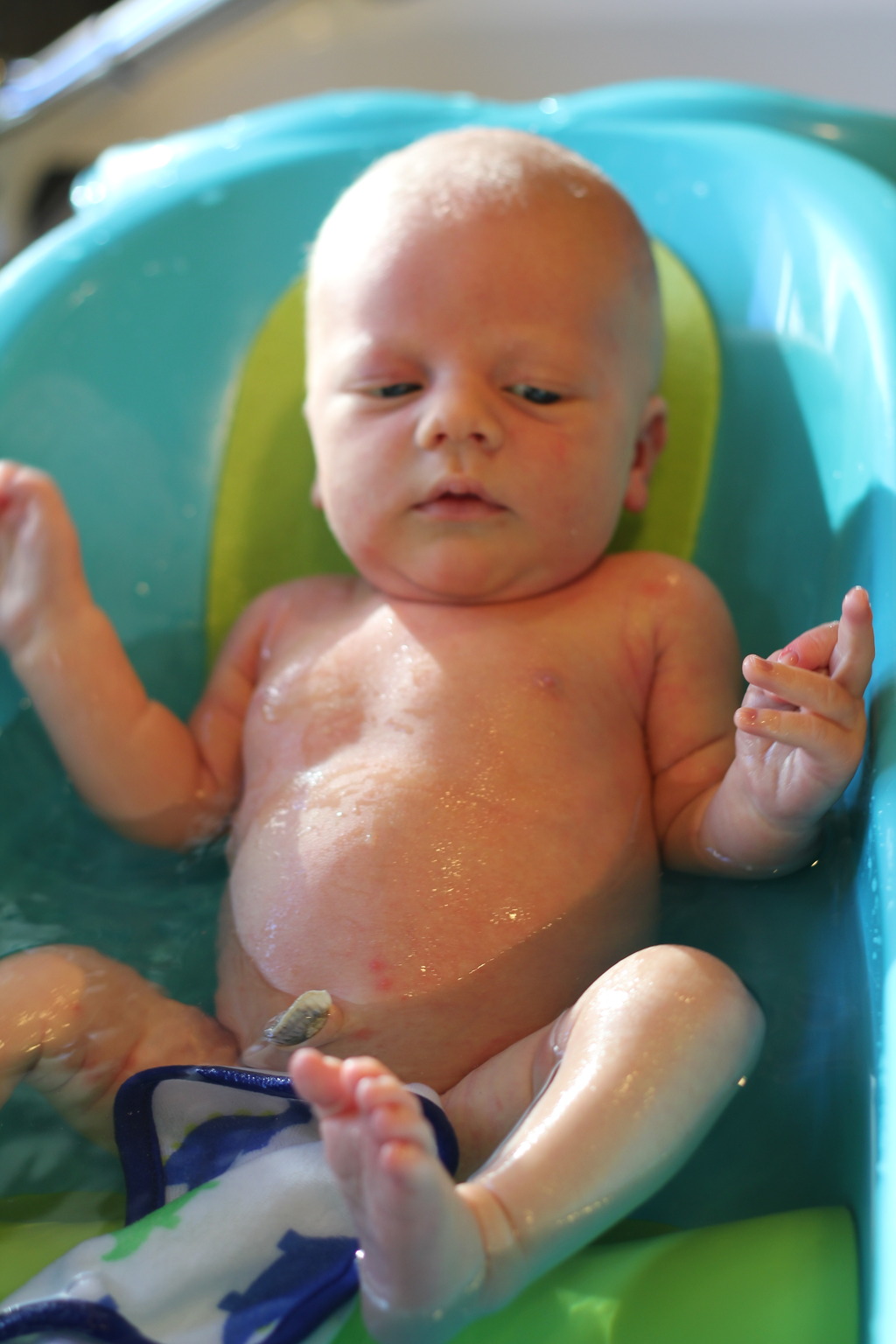 He apparently got the memo and loves taking baths too. He was quite content in the water.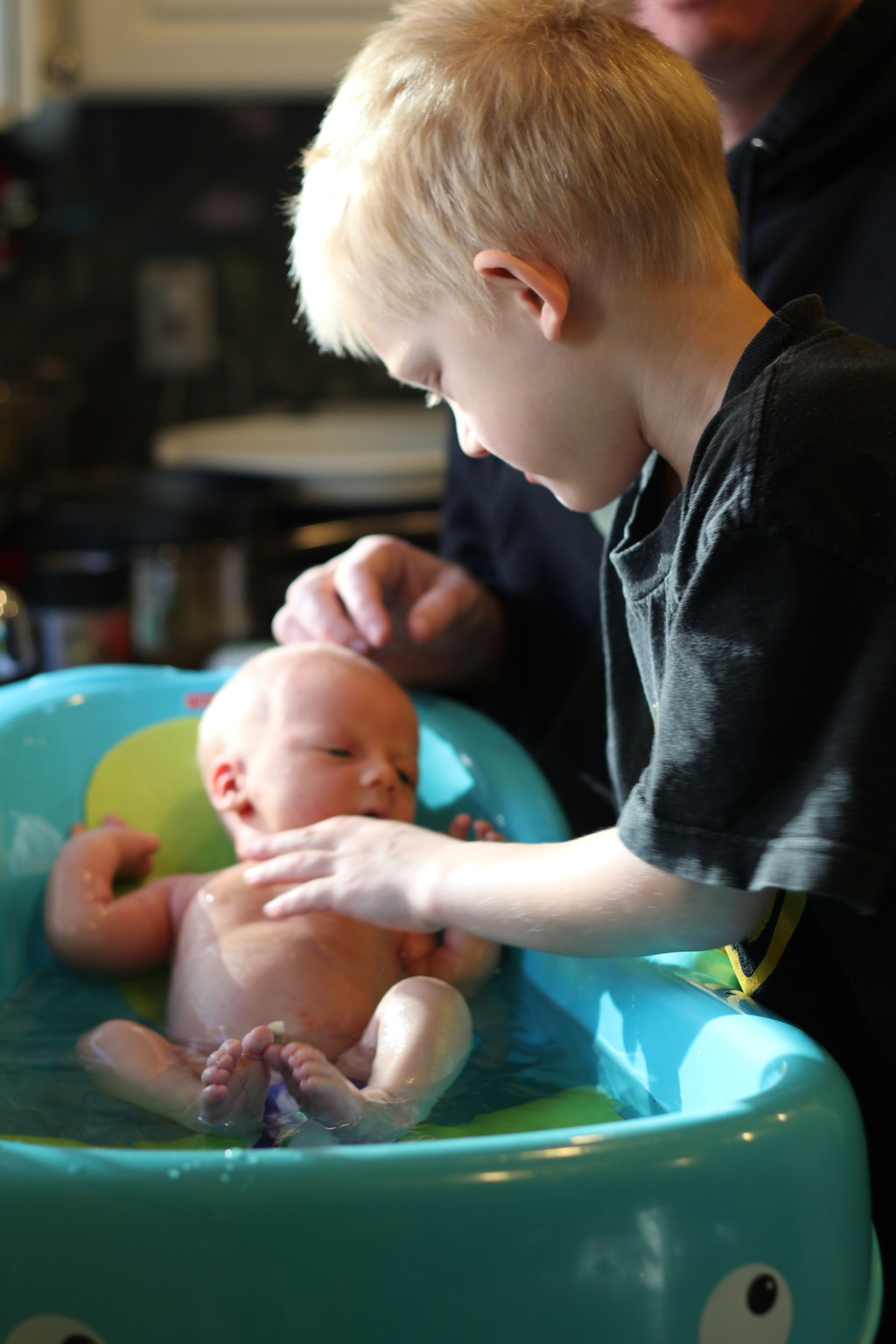 Benton loved helping. He was so happy to watch Hudson.