Hudson's Birth Story
Little Hudson decided to join our family on November 19th, two days early. I was really excited about him coming early. After getting a great night of sleep I woke up and wished that my water would break. And then it did! Awesome! I tried to get ready as fast as I could then woke up Dallin so he could get ready. We decided that since I wasn't having any contractions we would get the kids ready and off to school before heading to the hospital. It took some work figuring out where 3 kids should go all day, but thanks to family and helpful friends they were taken care of.
We got to the hospital around 9. Once they confirmed that my water had indeed broken they admitted me and got me to my room. It was around 11 by then and I still had no contractions. Around 1 they started me on pitocin and about an hour later the contractions really got going. I got an epidural around 3 and things got a bit easier. At that point I was measuring at a 4. An hour later I was a 5. That's when I thought this could go on for a while. Around 4:45 things got more painful and by 5 I had her check again, I was only a 7 almost an 8.
I turned to my other side and that was it. He was coming. After pushing for 3 minutes little Hudson entered this world at 5:11 pm.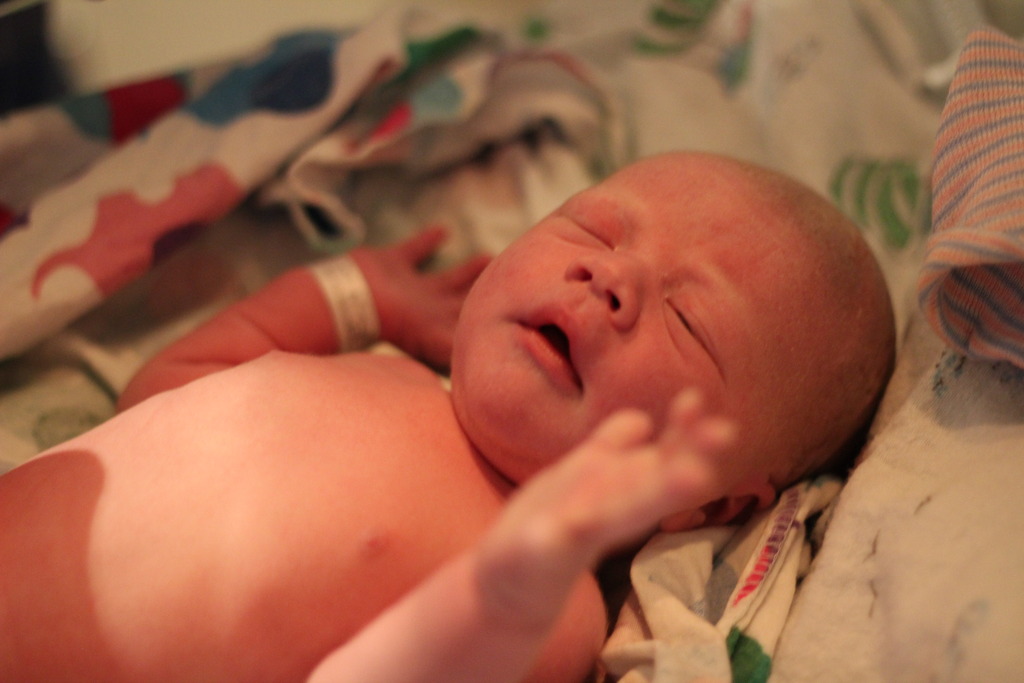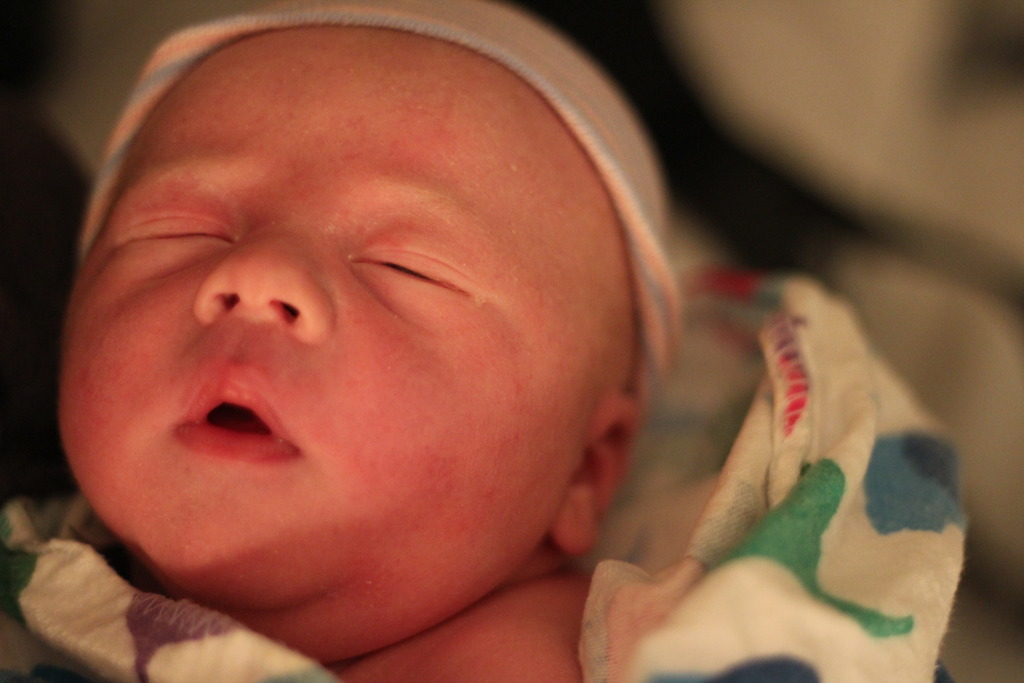 We were surprised when we found out that he was 22 inches long. He is one tall boy! He definitely looks like a Wheeler, but we can't figure out who's features he has. We can see a little bit of each of the other kids in him, but he definitely looks just like Hudson.