We have 4 Children
The whole time I was at the hospital the nurses and other people coming into the room would ask if this was our first baby. When I replied that it was our 4th, they got wide eyes and then said, "Well then you're a pro at this." After a couple times of hearing this it really set in that we have FOUR children. We are all of a sudden no longer a little family. We are a big family. And my big family all came to visit and meet Hudson on Friday. I was really excited to see them and they were so excited to see the baby!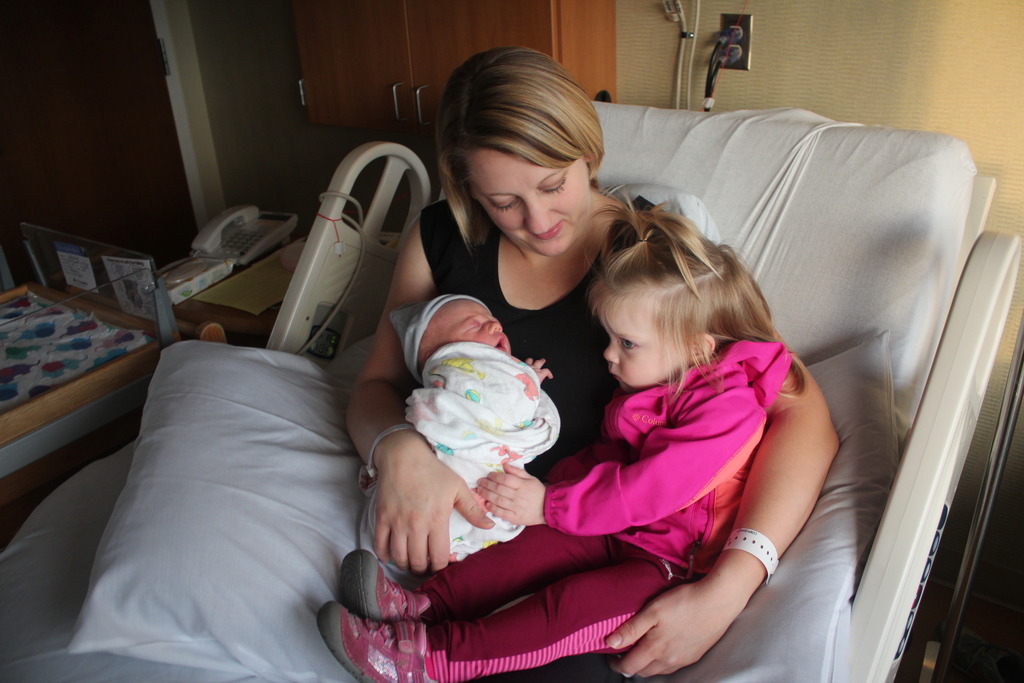 Benton taught Adalyn how to say Hudson before arriving at the hospital, it was so cute to hear her walk in and say Hudson! Emmett really wanted to see if my tummy was still big.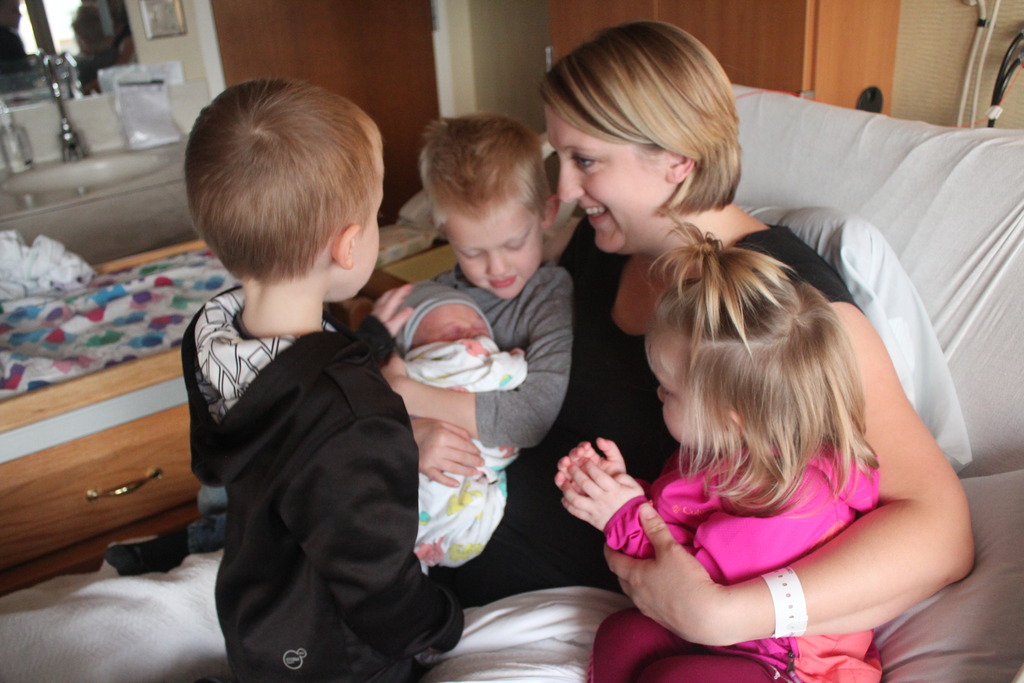 It was really wonderful to have all four of my children together for the first time. They were so sweet. I had such a strong feeling of family, of love for my family. I have a feeling we'll have some rough days ahead, just with them all being so little still, but if I think back to the feeling I had then I think it will help. These kids are treasures and my heart is full of love for them and for my wonderful husband and partner in this adventure.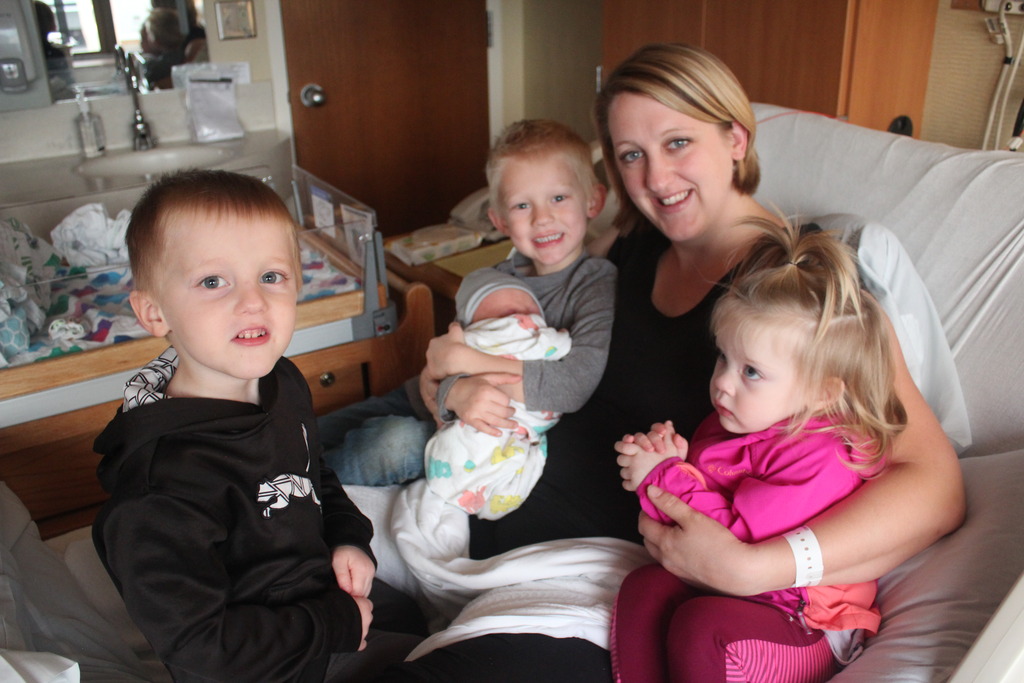 Plus, it helps that they are all so adorable!